Public Storage Self-Storage Units at 3785 Broad St, Sumter, SC
Address
3785 Broad St Sumter, SC 29154
Office Hours
Mon-Fri 9:30 AM - 5:00 PM
Sat-Sun 9:30 AM - 5:00 PM
Gate Access Hours
Mon-Sun 6:00 AM - 9:00 PM
Storage Facility Features
Car Storage

Climate Control Storage

Indoor & Outdoor Storage Units

Small, Medium & Large Storage Units
Office Hours
Mon-Fri 9:30 AM - 5:00 PM
Sat-Sun 9:30 AM - 5:00 PM
Gate Access Hours
Mon-Sun 6:00 AM - 9:00 PM
Storage Facility Features
Car Storage

Climate Control Storage

Indoor & Outdoor Storage Units

Small, Medium & Large Storage Units
Close Location Details
View Location Details
Outside unit

Drive-up access

Outside unit

Drive-up access

Climate Controlled

Inside unit

1st Floor

Outside unit

Drive-up access

Outside unit

Drive-up access
Nearby Self-Storage Locations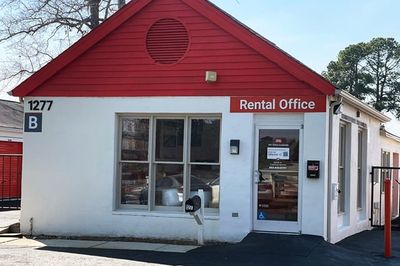 Self Storage Near
1277 Camden Hwy
Sumter SC 29153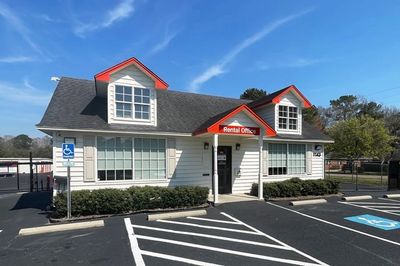 Self Storage Near
1143 N Guignard Dr
Sumter SC 29150
Resources from the Help Center
See what fits in different storage unit sizes
At Public Storage, You'll Always Find...
Keypad Access

Friendly Staff

Month-to-Month Rent

Moving Supplies Available

Free Parking

Well-Lit Facilities
Reviews
( 351)
Ms. Ashley thanks again for helping again with the boxes. Your very kind and i will be trading storages next month…
THANKS ASHLEY FOR SHOWING ME HOW TO PUT THE BIG BOX TOGETHER
I received great service from Public Storage. Thank you Ashley!
Great customer service from Ashley. Very satisfied!
Thank you, Ashley, for your help today.
Thanks Ashley I really appreciate your good customer service. I know it was Hot thanks for showing me the difference unite
Thank you Ms. Ashley for helping me download the PS App. Every time I come to the office you make me feel welcome.
Thank you, Ashley for your help today
Thank you for your help today
Thank you, Ms. Ashley for the bottle of water. It's really hot out today.
Went to Public Storage and spoke with Ashley. Very sweet person.
Ashley was great with helping with everything I needed.
Public Storage has been the best experience I have had in self storage. They're helpful, kind, down to earth people.
The representative Ashley was super! She was very patient and understanding. She was knowledgeable and quickly accommodated me.
Very clean and friendly nice man that help me out this morning
Thank you Ashley for helping me search for units that would best help me in the future. She is very kind, funny and friendly!
Thank you Ms. Ashley for helping me reinstall my app
I came in on 6/4 around 2 and Tayena was great help , sorry if I missed her name
Ms. Ashley is very kind and helpful
Absolutely amazing team of professionals. They addressed all of my concerns when I moved my items in and out of storage around my deployment. They've always answered when I call, and are very knowledgeable on their facilities.
Thank you Ashley for helping me set up the ps app
Ms.Ashley is all ways kind when I see her I know I'm going to get good service!
I came to rent a unit, but they didn't have the size I was looking for, but Ashley was a great help with providing other locations and her customer service is nothing like I seen before.
Ashley was exceptionally helpful with my process. She has the patience of a Saint.
Excellent service provided by Ashley.
Since I have rented and had some concerns the manager has gone about and beyond his way to assist me in any way possible. The you g lady at the front desk was extremely helpful and courteous. The place is very clean and secure.
Missing items. Try Storage Rentals of America instead...they are awesome. PS has a bad reputation nationwide.
The staff was incredibly helpful help resolve my issues the best way they both Fulton and Abby are great
We had a great experience with this storage company. I highly recommend this company.
No one answers the phone.
I came to this site to do some work on the gate, and the manager Abby was a pleasure to work with. She was patient and professional at all steps in the process of my repairs, and I took notice of the exceptionally clean and nice facility.
It was quick and easy to remotely rent a unit. The online process only allows to set a move in date within a limited range (I believe 3 weeks). We wanted to be sure the unit was still available when we needed it a week after the latest date the system would allow. We rented a unit and called the staff to let them know we would pick up keys after the official move in date. They had no problem with this. Check-in took less than 5 minutes.
Very friendly! Definitely recommend
Keep going up on the rent
Physician was very professional and courteous. Excellent job
Great service and property!!
Physician was very helpful with the process of moving in.
Mrs. Barbara was very nice and attentive. Helped me with all my questions and was willing to show me the units I asked to see. I highly recommend asking her if you have any questions.
Physician was a great help
Phylicia was was very imformative
Thank you for your help Phylicia
phylicia was incredibly helpful !!! She immediately brightened my day & exceeding her job expectations!!! Great customer service !!!!
I was having rough Monday on 4/4/22. I had to visit the office to update my method of payment due to me having to replace my debit card. Graham welcomed me as soon as I came in. He made the process of updating my information super easy offered much needed conversation and encouragement which was just what I needed. He does his job well and makes you feel like more than a random customer. Graham thank you. These last 3 years my belongings have been in storage have not been easy. Thank you for your kindness, your words od encouragement and your excellent customer service.
Came in today and met with Graham, he was helpful. The place was clean and secure. Graham was very friendly and knowledgeable. I do recommend this place.
Only complaint is continued rate increases over the last few years.
My experience was good and I want to pass this on to the public
Sales person was friendly and helpful in making the rental process a breeze
Phylicia was very polite and nice she helped me very professionally. I felt very welcomed when I first walked through the door. I would recommend public storage to anyone
Phylicia was awesome! Thanks girl!!!
Phylicia was very helpful and had great patience with me and all of my questions . She has great customer service .
Make sure your stuff is bug proof there are a lot of roaches here...big ones!!! The size of my thumb
I had a wonderful experience with this location. Graham and Phylicia were very courteous and responsive. I would recommend the storage facility.
Outstanding business at this location. The gentleman working the location was very professional, super friendly, and made my experience great. As a military member I highly encourage to take your business here!!
Phyicia was a blessing very good help
We called around 4 storage facilities and this location on broad st was the only one that had units available. Phylicia was really dope! She called us when she noticed we were having trouble registering for a unit online. We came right in and she set us up quickly. Aside from the time she was very friendly and professional. 10/10 would recommend 😁
Great personal. Thank you for all your help.
Graham and Gloria is Awesome. I was able to pay my bill through the app
Never had any issues. Staff were always helpful!
I came in and rent with Phylicia and she helped me with everything I needed. I would recommend Ps to anyone great service
Phylicia was very polite and showed a very beautiful smile while servicing me today . KUDOS to property manager Phylicia
I came in requesting prices and Phylicia gave me an awesome deal that I couldn't turn down. I would recommend Public Storage anytime
Phylicia helped me with everything she was understanding and patient
I cannot say enough how grateful I am for the superior assistance Maleiah provided me with my rental. I've actually rented at the other two locations before but none had availability this time around. The Broad St location is no different, superb customer assistance, clean and safe location is what you are going to get. Preparing for deployments are already stressful enough but the ease of the rental process was another weight lifted from my shoulders. Maleiah was such a sweetheart. I'm confident every person she encounters is like she's known them for quite some time. You're not treated like a number and that further eases my mind to know they care about their customers because they'll care about our property too. I highly recommend renting at Public Storage.
Phylicia does an awesome job at being a property manager she makes sure the property is well kept and she showed very great customer service . Kudos to Phylicia
Phylicia was a wonderful help I really appreciate everything she did for me. Very much recommended
We got a storage here and the area is secure and clean. Phylicia did a great job at helping us. It's a 5 star for us.
Great customer srevice and the employee over there is excellent... Her name is Phylicia..
Very professional GREAT customer service Ms Phylicia is da best
Kianna was an excellent help during my move. She was knowledgeable which made the transaction smooth and quick
Phylicia was very helpful.........
The storage unit was ok. The man remove some things from the unit and left it outside the unit when there was few more days left on the lease. Then he change the key number so we could not reenter again. This man is a total jerk and should be replaced.
Phylicia was the kindest and most helpful person I have come in contact with! She had the best attitude and personality that made my move a TON less stressful. Just having someone smile and make you laugh helps more than anything! Plus she gave us all the information we needed and went above and beyond what anyone else has done! She is truly one of the best! I would not go anywhere else just because of her attitude and knowledge alone! The storage is clean and exactly what we need! I cannot recommend this place enough!!!!!!! Thank you Phylicia for everything you did!
Kia na was an absolute pleasure to work with she was highly professional and courteous and knowledgeable I would recommend public storage on broad street to anybody looking to storage space.
I really appreciate the great service that Kianna gave from the first phone call to me walking into office. Overall excellent service.
Kianna was amazing!!! Feeling comfortable with my things here!
Kianna was a great help! She was so friendly and got me everything I need
Quick and fast service. Friendly and very helpful staff.
Phylicia was very professional and answered all the questions I asked her. I was shopping around for storage prices but my experience with her I definitely will be going to rent with public storage
Phylicia was a huge help and I would definitely giver her a promotion
Phylicia has very good customer service experience and keeps the property very well kept .
She was very patient and professional.
My experience at this location has been amazing. Phylicia and Kianna have been wonderful from move in to move out! Would recommend to all my friends. These girls deserve a raise! ;)
I just wanted to say a special thank you to Ms. Philicia. I truly appreciate you helping me to ensure I selected the correct storage size needed to store my very important valuables . You are a true professional and provided amazing customer service . Thank you again!
The experience at this location was great. Phylicia was very helpful with giving me the information that I needed. I will refer anyone looking for a storage to visit this location.
Phylicia was very helpful and answered all the questions I had for her. I was looking around for pricing and she said just that and more. Very professional I would recommend public storage to anyone w looking for storage
Phylicia and Kianna were Great!!! I always feel comfortable when I come in every month for auctions. Great ladies and great customer service
Just went to Public Storage @ 3785 Broad St and Phylicia was amazing. Very helpful and I needed a friendly/professional experience. Since this move turning out to be a nightmare. She made me smile and thank you for that.
I have never rented a storage unit before, but Kianna made it easy and stress free. She was patient with my questions and encouraged me to call if I have any other questions.
Awesome service. Speedy solutions to our problem, got a second unit on a rebate. Kianna was awesome through the whole process!
Kianna helped out a ton, made it easy
Kianna helped me and she was very professional, friendly and courteous! Thank you!
Ki was very helpful and answered all my questions with a smile.
Definitely don't like all the hidden fees. There is no such thing as 1st month rent $1. They make you get insurance and make you get their $21.59 lock and an admin move in fee like you're renting a home. My email told me what I was paying before I got here. I ended up paying $40 more!!
The sales associates were awesome... Ki helped me get settled into my unit in under 30 minutes. Couldn't be happier with the process. Thanks!
Kim was so helpful today at the broad street location! She was friendly, kind and went out of her way to show me different storage options as well as help me with picking one that was the best fit for me. Great customer service, glad I chose to do business with public storage. Thanks for the great experience Kim!
I would not use the storage unit company again. During the one year I occupied a unit, they raised my rent significantly two different times. When I went to move my items out due to these increases, the woman I spoke with told me she could prorate my rent if I was out earlier. I hurried to empty the unit to turn my key in early, but when I did, the woman then told me that she would not prorate my rent. That seemed very dishonest to me, and because of this shady practice and the frequent rent increases, I strongly encourage anyone considering this location and company to look elsewhere.
Phylicia was very nice and helpful! She had a very great attitude and was very nice!! This is the best place for storage and she is the best!!
Phylicia was very helpful and polite. She handled all of my needs accordingly and in a timely manner!! Really great customer service!!!
Friendly people. Made renting a storage unit very smooth and process was super easy. Each location was very clean. Thanks to Diedra and Tiara for helping!
Great service. Friendly people who answered all my questions l.
Great place to storge your stuff, nice and friendly service
Love love love help out a lot
Very nice person and helped me find what I needed quick
Great service and clean facilities! I highly recommend
Kim is very knowledgeable and is extremely polite. Great business and service from all of the staff members.
Gloria and Teresa were very helpful sweet Iadies.
Kim is a very professional manager and it was a pleasure to work with her.
My experience at public storage was exceptional! Tiara was really helpful and explained everything well
Kim was very nice and helpful! Great customer service!
Great location. Employees make you feel welcome. Answered all my questions and my stuff feels safe there.
Very friendly and professional staff. Will take their time to provide great satisfaction.
Kim and Tiara are super helpful and kind. They helped me get everything taken care of. Two of the coolest, nicest people you will meet.
Great place, friendly environment. Kim took great care of all of my needs.
Awesome experience! Customer rep Kim was very nice and knows her job well. Very satisfied will recommend anyone to use public storage on broad st!
The facility was very neat and organized alongside the fact that the representative (Kim) went above and beyond to satisfy my desires. I'd recommend everyone to use them for storage/moving purposes
My experience at public storage was awesome! Kim was very sweet and helpful! She answered all my questions and was very patient with me. I will most definitely be back to see you guys soon.
Kim and Kierra was a great help. They assisted me with trying to get my unit opened with no hesitation. They let me know what the problem was and did everything to help me resolve the problem. They were very helpful.
Thanks Kim! your help made it easy to get a unit and it was quick.
Stacie is a wonderful worker she is nice and respectful with a big smile nice public storage
My customer service rep at public storage was awesome. Kim really knows her job. Thank you Kim for the wonderful experience.
Mrs Kim is a respectful young lady. I love public storage customer service.
Kim was very nice and helpful
Kimberly was helpful an kind with delivery
Manager was spectacular and very knowledgeable...
Kim and Kierra were very helpful and super friendly. I will definitely be back if I need anything else. They are great asset to the company!!
Not sure what happened to my first review, but if it was removed it's because this is the most expensive self-storage facility I have ever come across, New Jersey had better rates. If you like throwing your money away feel free to use them, if not look elsewhere. Units are over priced, application fee, special locks you have to purchase ... no thank you.
The young lady name Kim was very helpful and had a great attitude really did Appreciate her thank u
Kim was very nice when I came in
Great service! I would recommend this storage facility to everyone!
I was very pleased with the overall service I received on 06/12/2019 from Kierra. She was very friendly, efficient and knowledgeable. The unit I rented well suites my temporary needs. Please acknowledge Kierra for her fine work as she is an asset to the Organization.
Kim really helped me out! definitely will recommend to others who need a storage unit. Thanks Kim!
My experience at Public Storage on Broad st was awesome. Ms Kim Boatwright was big help she able to help me with all my needs. She was truly knowledgeable in her job and understanding all the while I getting frustrated in PCS move from Texas. Thanks
Kimberly Boatwright was very courteous and Professional when you came to view the storgage. All of the questions we had she answered with a beautiful smile. We are looking forward to seeing about a bigger unit in near future.
Kim is awesome... very helpful and friendly.... great customer service
Ms. Kim and Felisha were really nice and caring . They were very helpful and they were showed concerned about the way I stored my furniture
Kim was kind and very helpful with my box and bubble wrap purchase...Thanks a bunch!
Kim was very polite. Her smile was priceless when I came in to make payment.
Came in with my dad to rent. Kim was very nice and helpful. Answered all our questions. And the unit there is cheaper then what we are paying. So we was able to save money. Way to go Kim.
My husband and I needed information about getting a storage unit for our son. Kierra was sweet and very informative
I have been privy to two prior employees of Public Storage and this would make my third. I am beginning to realize their customer service is one of the best. Kierra was very helpful. She contributed and made my decision easier on purchasing packaging material (asked all the right questions for the right material). Thank you!
Kim was very informative and pleasant! Great customer service and attention to detail. She probably deserves a raise!!!!
A new face . Kim is very knowledgeable about her job. I went in to pay my bill and she made me feel very welcome.
When I made a payment Kim was really upbeat and nice!! Her politeness helped changed my mood considering the morning I had. Great customer service!
Kim. Was really nice an set tone very welcoming
Kim is very helpful and nice.
Kim was very knowledgeable and professional while assisting me in selecting a storage unit and insurance to protect my property.
Kimberly was very polite she made me feel welcomed she was also helpful she answered ALL my questions!!! It's hard to find staff that smile and make you feel comfortable good job public storage!
Kimberly was very nice and helpful!
Went to get supplies to pack and move, was greeted by Kimberly. She had great customer service and was very helpful with what was needed for the number of bedrooms I packed. Store was very clean with positive energy from the associate when moving can be so stressful. Thanks Kim for your help!!
Gloria was extremely nice to me today.
Even tho I was only coming to make a payment Ms Gloria was very nice. If I had to store I would come here..
Glaria and Kim did a good job making sure I get great service.
Spoke with Gloria and the experience was absolutely perfect. Gloria was very efficient and made moving a bit more peaceful. Thank you Public Storage and a special thanks to Gloria
Quick and easy experience! Kim was super helpful.
Gloria was very sweet and patient. Very helpful as well.
gloria, no issues and a great experience
Units were super clean and Miss Johanna was just so sweet and helpful! She made the transition from moving to Ohio to SouthbCarolina a lot easier with her positive attitude and overall friendly nature. Highly suggest this establishment for storage!
Gloria was really nice and flexible. She made sure I had what I needed and was able to adjust my reservation to accommodate my miscalculation.
Awesome service with Gloria. Professional services at each payment date drop off.
Gloria is very nice and welcoming.
I needed a storage facility and Gloria did everything she could to get me what I needed.
Kim did an amazing job figuring out the perfect size unit I needed, the quality of the unit, and answered all miscellaneous questions I had.
Mrs Gloria was excellent and meet all our concerns
I shared a very important conversation with Gloria Stone on the use of Public Storage and she gave me some insight into the use of storage. Thank you Goria
Ms. Gloria is the absolute best! She ensured that my experience was as pleasant as possible throughout my entire time there.
I showed up an hour after Public Storage was closed & Ms. Gloria still assisted me with what I needed.
Gloria was wonderfully helpful and assisted in finding the perfect size for our belongings and budget!
Gloria does a fantastic job and always makes you feel welcome. She definitely sets the tone.
Young lady johanna was very professional and welcoming, showed me the unit quickly got me out of the heat and gave me a great experience thus far . Property is very clean and well kept also.
The area is very clean Johanna was very helpful over the phone and very accommodating.
Johanna is very knowledgeable and helpful she was able to get us the size of storage we needed quickly.
Gloria is very knowledgeable about her job and is willing to help
Public storage was great. Def get climate controlled if you need a unit. Great help with everything
Gloria is a very nice employee she caters to our needs.. and she calls and let me know ahead of time when the bill is due monthly..
Thanks to Gloria she helped me in a tight spot
Gloria Stone has been a great and wonderful person. I'm truly blessed to have her help me. Top notch place and clean.
This place has Great customer service!! Ms. Gloria call and told us we had forgot to secure our storage unit. So grateful for her deduction to the customers. Thanks Gloria!
Gloria was good helping paying my bill also been very helpful please use public storage.
SHE WAS SUCH AN AMAZING SPIRIT!!!!!!! #MS. GLORIA❣️
Or a very helpful and understanding nice and concerned thank you
Pauline and Gloria Pauline and Gloria are always very professional and pleasant...make doing business with public storage a pleasure
Gloria is a really good person. She help me out when i was in a bind.Thank you
MS. GLORIA HAS BEEN FANTASTIC, SHE HAS MADE A HARD TRANSFER, EASY AND PLEASANT....GIVE HER A RAISE, WELL DESERVE CUYSTOMER SERVICES
Great storage facility and love Miss Gloria. She is always pleasant, mannerly, honest and I love stopping by for a quick smile and hello!
Kind, professional staff. Facility is well maintained & safely secured.
Office Manager Gloria really set the tone for a very nice experience. She greeted me with a smile and answered all of my questions. She was very thorough and helpful. The facility both outside and inside was very clean and organized and the unit the I am renting was also very clean. I would highly recommend this storage facility to others.
Closing my unit after 4 years. It has been awesome and Gloria has been amazing!
Great experience at this location. Pauline and Gloria were very pleasant and professional.
Excellent customer service from Pauline!
Nobody is hardly dare to help you Not good for business
Miss Gloria all smiles and great customer service always thank you kindly
Gloria and Pauline are lovely and helpful
While trying to make my payment that had a late fee of $7 dollars I found out that to pay by phone there is a $10 convenience fee. I called and asked how to get around that and Ericka told me to pay online and that if I didn't pay by 6pm that day (calling at 5:15pm) the late fee would go from $7 to $48. When I went to create my account and log in it asked for an account number; that spot was left blank on the card I was given. I called back again and after being on hold for 5-10 minutes she gave me the account number. But you bet it wasn't the right code so I called back for the third time and wouldn't get an answer. With it being already 15 minutes until 6pm I had to spend the $10 convenience fee to pay by phone. Currently looking for a new storage facility.
Ms. Pauline was very helpful and assisted me in a timely manner. Thanks you.
Pauline and Gloria were very helpful, courteous and friendly. I would suggest public storage to any of my friends/family.
Courteous staff and military friendly.
The custmer service was outstanding, and they were very nice and friendly
Thanks Pauline for the great service! It was a fast and easy experience to get a storage unit booked.
Very nice location Gloria helped a lot
Gloria is such a sweet woman! She was very kind and friendly! Appriciate everything she has done to make our move-in easy!
Great service Gloria was great made sure everything was perfect
She help me with any thing I need and when I was looking round for a box for my TV she had one first I thought she was playing and I tell her the size of my TV and she show me she had one for it thank y'all for the help
Pauline and Gloria are an awesome experience :)
I recently moved out of Public Storage after many years of satisfaction. The storage unit always stayed dry even though it was not temperature controlled and there were never any break-ins. Management was always professional and accommodating. Gloria was always pleasant, patient and informative. She smiled in person and even through the phone which was important for me since I communicated from afar. Gloria is an awesome lady and went above and beyond the call of duty on my behalf! Thanks for all the years of stress-free storage!
Gloria at Public Storage near Shaw AFB was absolutely wonderful she really worked with us to get the rate we needed. I will be returning to her for my future storage needs.
They are very helpful there
The customer service with Gloria was well mannered and welcome.Knowledgeable and a comforting feeling of safety and security..This is the Storage spot.Thank you.
Every time I've used a storage unit it's been at PS, I highly recommend these units
Gloria was really helpful and made checking in easy. Place is extremely clean and well kept.
Good ppl, nice establishment. But prepare to throw money like you in the strip club!
I like the storage in the time that I had, and the staff were very friendly.
Great service when we came in to rent a unit
Great experience. Friendly staff. Helpful & very informative!
Wonderful customer service! Pauline helped me choose a great unit even though I was a difficult customer!
Pauline was so nice and was genuinely excited about helping me pick out moving supplies! The more we talked the better I felt about packing and moving my stuff.
Gloria is always friendly and lovely service
The woman working behind the counter by the name of Pauline was fantastic even consider8ng the fact that I came in rather late. She was very informative and assisted me not 9nly in the options of which size container I would need but insurance options as well. You will find this location professional and well kept.
Gloria was very nice and professional.
Overpriced, requires you to get "insurance" and pay lock fee's. They get their money from you. Only consider if you are looking for long term storage.
This facility is well kept and the staff are extremely kind and professional. Gloria, the staff member who helped me last week, was so pleasant, personable and gracious. She even helped me carry my load of moving supplies to the car. TOP NOTCH SERVICE!
The professional treatment I received from Gloria.
Gloria was wonderful ! Great customer service!!
Gloria was very helpful with every question, and offer her time to get all the information needed.
It a good food place to store thing when you don't have no where to put them Gloria help me out alot
Ms.Gloria is doing very good job
Was greeted very kindly and professionally by Gloria.......Very nice experience.
Gloria and Pauline were super nice. The properties were both in good condition and were secure
Gloria and Pauline go the extra distance to make sure we have a pleasant experience at public storage. Thanks for everything!
Facility is clean and the staff is very professional courteous.
Thanks for your assistance, everything was super easy Pauline!
Pauline in Gloria are very great women in i like them a lot
Great service and clean units, Pauline was very helpful and informative!
Gloria and Pauline are are friendly and helped me out with everything I needed before I deployed. easy and fast
My experience at Public Storage was excellent...Ms. Gloria was a joy to interact with, along with great customer service I would recommend to all...
Outstanding service by Gloria. Will recommend to others.
Excellent service given from booking to contract. I booked a storage unit online and within 5 minutes received a call from Michael verifying receipt of it and to see if I had any questions. Very helpful. I went to the office and Gloria was there. Extremely friendly, helpful, cheerful, very professional. The place is clean and secure. I look forward to doing business with them and feel very safe with my storage there. Thank you!!!!
Great for what we needed.. management & customer service is great.
Manager was very kind and informative.
Thanks to Michael Brown the transition from Kentucky to South Carolina was so much easier for an older couple. Michael was knowledgeable, polite and helpful.
I came in the store to buy boxes Gloria and Michael was just great. They offered me things to go with packing that I would not have thought of buying. Thanks
The Property Manager Gloria was a huge help after the historic flood in South Carolina. She is professional, courteous and helped my family with gaining the space we needed to store furniture from three bedrooms. The facility is very clean, stocked with moving supplies and easy to locate right because it's right on Broad Street. I highly recommend this location to everyone.
Very helpful employees, had answers to all my questions. Highly recommend!
Great place, was able to help me with all my questions and walk me through the process. Gloria was so very helpful. Would highly recommend to anyone who needs extra space.
Clean and safe units! The Manager on site was very helpful and took good care of us. She answered all of my questions and provided us with excellent Customer Service. I will definitely be using them again in the future!
Nice property, wonderful service and staff; very knowledgeable and answered all of my questions!
Mrs. Gloria was just plain awesome!!!!!
Friendly and knowledgeable rep. The facility was very clean and I would recommend it to others.
I love my new storage facility. Gloria was wonderful and very helpful in our transition. She explained our options and got us in the right unit for us. I would recommend our representative Gloria to all our family to fulfill their storage needs. Gloria made me feel good about leaving my belongings at public storage.
the customer service was quite nice and pleasant while the spaces available were pretty decently priced. Gloria was very helpful in meeting my need of my storage i needed.
The service was amazing while getting my first storage unit set up yesterday! Even after have to reschedule, they were still very kind and understanding. It is good to know that I can go up there with my 6 year old in tow and still get great service and he actually gets his many questions answered. Shekina was only filling in there but we were very happy to meet her.
What a nice person, Gloria helped me pick out moving supplies to move in with. She said that my wife would be so happy that I packed the storage by myself . I will tell others.
Excellent customer service and a Great Property to us as a Rental Storage Unit
The service that I received was outstanding.... Nikki provided great hospitality and service... I would recommend anyone out there needing storage space to look no further than here.
Gloria is awesome. She is very knowledgeable and I recommend this specific storage facility to anyone who wants their things to be safe and secure. I enjoyed my visit. Gloria made conversation and made me feel so welcome. I will visit again very soon.
Knowledgeable and friendly staff. Very helpful with all my storage needs! Manager helped to find the best deal possible.
very nice service. clean facility. all my storage questions answered.
The staff at this location especially Ms Gloria was wonderful with assisting me today and I feel she really need to consider for a raise bonus or what have again she was great !
We really loved the experience because of all the help we received from your property manager, Gloria. A rental experience of any type is only as good as the person in charge and Gloria is first class. She was always helpful and made the whole experience especially enjoyable. We would always recommend Public Storage for anyone's storage needs due in great part to your property manager, Gloria. Thank you.
Gloria is AWESOME! Helped me out of a tough situation when I was in a bind. She should be the district or area manager versus the worthless mam (Paul) i spoke to. He didn't know what to do, but Gloria knew how to fix the problem caused by Public Storage. Paul should be fired or at least demoted and Gloria promoted!!! With Gloria getting 4 Stars, the District Manager (Paul) would get ZERO stars! I had a confirmed and paid reservation for a "climatized unit" on 10 Apr. After driving 7 hours from Virginia, I arrived to find out they did not have a "climatized unit" and their website was incorrect in stating they had one. I spoke with Paul (District Manager) and all he could say was "sorry" and that he didn't have a unit for me. Based on our conversation and excuses he provided me for an out-dated website, he couldn't help me nor care what I did from there out with my stuff. And this is the District Manager for Public Storage!! Some of the worst customer service I have ever received!! Fortunately, Gloria (Store Manager) was able to find me another place that was climatized. Thanks Gloria!! Paul...brush up on your customer service skills, find another job and let professionals such as Gloria take over!!
My experience has been exceptionally pleasant every time I have any form of contact with Gloria. She exemplifies customer service the way is should be expressed and she goes beyond the call of duty to provide a delightful experience each and every time I visit. In my field of sales I constantly deal with all sorts of attitudes, which are mostly negative and each time I talk with Gloria I'm refreshed. Public Storage is fortunate to have her on their team!
Excellent Customer Service. Units are conveniently located and reasonably priced for the area. When calling, be sure to ask for Diedra, as she is very knowledgeable and helpful.
Excellent customer service. Will come back here again.
I called to ask about pricing and what was available. The lady on phone was very polite and knew just what I needed. I will be in soon. Thanks.
My experience was wonderful!!! Gloria's customer service and professional skills made my day. She was very pleasant, patient and explained everything and answered questions to my satisfaction. After my dealings with Gloria, I would definitely recommend Public Storage to my friends and family... Thank you, Gloria...
My first impression of public storage, was exciting because of the warmest welcome was from Gloria Stone. My Husband Orlando and I was getting ready to move so I came by to buy some boxes. I wasn't sure how many boxes I should buy so I told Gloria how many items I had in each room. She suggested to me how many boxes I should buy so we started with the house pack because it had everything I needed all together. Thanks Gloria For All Your Help!
Thumbs up to Gloria and Diedra! Great customer service in this location, the team work and communication was awesome. Gloria started the process, and ensured she communicated my expectations to Diedra....and my needs were met.
Diedra was great! First time for me renting a storage unit she walked me through it step by step. Would definitely recommend. Awesome customer service!
The sales representative named Victoria was very kind and helping....I will definitely be coming back
Ms.Gloria went above and beyond what customer service should be, she also had a winning attitude. Very clean facility and and cant beat their prices anywhere !!
Always great service here with unit and supplies
I had the most AMAZING experience with location. Shekina helped me find a unit that was perfect for the items I needed to store. I was trying to find the best price for my budget and I found it here. The facility is well maintained and very clean. The customer service I received was PRICELESS. I will recommend to all my family and friends. It's a quick and easy process with all necessary supplies already at the location. THANKS PUBLIC STORAGE FOR MAKING MY TRANSITION SO INEXPENSIVE AND EASY!!!!!!!!!!!
I've always dealt with Gloria and she's always been really friendly and helpful. I have no complaints about the customer service or the facility. Lowest price in the area as well! I would definitely recommend this location to anyone looking for a storage unit.
I had a problem with my billing so I called and talked to Victoria. She was courteous and knowledgeable. Later that day, I dropped by the Public Storage office to update my information, and again, Victoria was very courteous and helpful. These days, no one practices customer service, so it was a breath of fresh air to deal with her. Thanks PS and Victoria!!
Deidra provided excellent customer service. She was very accommodating. I highly recommend this particular storage location.
Deidre was very friendly and fast. I was in and out in under 10 minutes. A definite recommend.
Tylesha was pleasant from the very beginning. I thuroughly enjoyed providing my business to this business and would definitley recommend this to anyone. She was also very informative and did what she could to get me the unit i was looking for.
Tylesha's customer service was excellent. She made sure we were given the best deal and was very helpful with all our needs. I would recommend this location for all your storage needs and especially for other military members.
Tylesha gave me excellent service when i came in to rent unit. Very professional great customer service
Tylesha is very professional she helped me and quickly even tending to three other people .great customer service. Great assest to your company!
Very pleasant staff at this location they were very helpful in getting the merchandise that I needed for my storage needs today. Highly recommend to others
Arve was great and a great attitude.
I have not been the best customer, However Tyleisha's customer service has been totally PHENOMENAL! She kept me informed. She never made me feel less than important with all my issues and broken promises to pay even up to auction status! She's definitely an asset to your Business!
Ms. Tyleshe Albert was very helpful in finding me a storage unit that accommodated my needs. As a military member she was very knowlegable on what benefits I qualified for and made my transition into my unit fast and easy. She also explained the move out process and assured me that whenever I am ready to move out her and her staff would be ready to assist. Thanks!
I had the pleasure to talk with Ms Charlene Alexander; she was very knowledgeable and professional. A great asset for Public Storage! Great Job!
The ladies here were a tremendous help for my storage needs.
The ladies at this location are very helpful. Great service