Public Storage Self-Storage Units at 2201 2nd Loop Rd, Florence, SC
Address
2201 2nd Loop Rd Florence, SC 29501
Office Hours
Mon-Fri 9:30 AM - 6:00 PM
Sat-Sun 9:30 AM - 5:00 PM
Gate Access Hours
Mon-Sun 6:00 AM - 9:00 PM
Storage Facility Features
Climate Control Storage

Indoor & Outdoor Storage Units

Small, Medium & Large Storage Units
Office Hours
Mon-Fri 9:30 AM - 6:00 PM
Sat-Sun 9:30 AM - 5:00 PM
Gate Access Hours
Mon-Sun 6:00 AM - 9:00 PM
Storage Facility Features
Climate Control Storage

Indoor & Outdoor Storage Units

Small, Medium & Large Storage Units
Close Location Details
View Location Details
Climate Controlled

Inside unit

1st Floor

Outside unit

Drive-up access

Outside unit

Drive-up access

Outside unit

Drive-up access

Climate Controlled

Inside unit

1st Floor

Climate Controlled

Inside unit

1st Floor

Outside unit

Drive-up access
Nearby Self-Storage Locations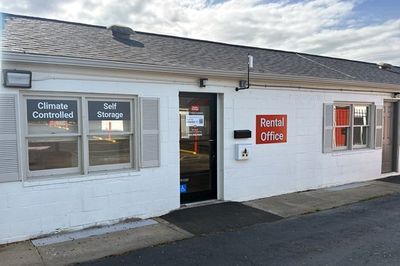 Self Storage Near
753 N Cashua Drive
Florence SC 29501
Self Storage Near
3438 Pine Needles Rd
Florence SC 29501
Self-Storage Near Florence
Resources from the Help Center
See what fits in different storage unit sizes
At Public Storage, You'll Always Find...
Keypad Access

Friendly Staff

Month-to-Month Rent

Moving Supplies Available

Free Parking

Well-Lit Facilities
Reviews
( 249)
Taneya was very helpful when I came to rent a unit today. Would definitely recommend this location.
My recent visit to this location was awesome. Taneya was extremely helpful and even offered a great spot to grab a bite. We are new to the area appreciated the wonderful southern hospitality.
Great service and I met the most friendliest lady Taneya! She is an exceptional employee, I couldn't have had a better experience and it was all thanks to Taneya!!
Taneya does a great job. She knows what to do and what to say. Thank you
I had a excellent experience here. Great customer service Taneya was helpful in my process in finding a unit. She's very knowledgeable of her profession.
Taneya was very helpful and professional I gave her 5 stars she was excellent and very knowledgeable about her job
I had a fantastic experience at Public Storage thanks to Taneya! She was incredibly helpful when I purchased a lock. Her friendly and knowledgeable assistance made the whole process seamless and enjoyable. I'm grateful for her outstanding customer service and would highly recommend Taneya to anyone needing storage solutions.
I recently went in to make a payment and Ms. Taneya was a pleasure to speak with.
Great experience. 👍 This is a very nice location.
Sheliah provided an excellent service for me and I'll definitely keep coming back
Excellent service! Able to switch to a smaller space in the same building. Saving time and effort.
Great service, very helpful and most of all kind. The way Customer Service is supposed to be.
This has been the best experience I have had a storage unit. Ms.Miranda was such an exceptional person. She helped me with all of my problems/questions, she also helped me pick a unit that suits me and my budget. I absolutely loved her and can't thank her enough for everything she has done for me and to help me with my unit. If you ever need help with a unit or anything come to the one on 2nd loop and ask for Ms.Miranda !
I went to the one on Cashua First and I had all sorts of money problems over there and no help however when I came down to this one I am a nice young lady named Miranda came and talked to me and she helped me with everything and answered all my questions and I haven't had a problem there so don't go to the one on Cashua and come down to this one and ask for Miranda she's such a help
Great and Fast Service! Miranda was Friendly and Made My Process so Much Easier! I'm Glad I Chose This Location!
Sheliah was wonderful. She explained everything to us and answered all of our questions. She was very knowledgeable, friendly and professional. If you are looking for a storage unit I would highly recommend Sheliah and Public Storage.
Is a nice facility. Clean, fairly well lighted, easy enough to get a 26' U-Haul in and out of
Sheliah helped me everything and answered all of my questions. Reservation was for a unit that would not work for me but she showed mea unit that would. Thank you so much for all your help.
This is a place similar to a white house. The place is very very clean and tidy. There is no single dirt on the floor. Even when you're assigned a storage, the inside is clean and not smelling at all. I applaud everyone to book a storage unit and the price is affordable.
Great location. Clean and easy access!
Good place to store 😌 different things 👌
THIEVES, 850.00 FOR 2 MONTHS. DID NOT ACKNOWLEDGE THE PAYMENT FOR DECEMBER WOULD NOT ADVISE ANYONE TO STORE WITH THEM.
Miranda was great help with helping us, even tho we decided to go to the location down the road. She was very pleasant and easy to speak with.
Miranda was very helpful and knowledgeable. I would definitely recommend coming here and dealing with her. You could tell customer service was #1 to her. She is the type of person you want to walk in and deal with! Thank you so much Miranda!!
Alyssa was great!! Great customer service! Got in and out. Highly recommended. Keep up the good work Alyssa.
Miranda was awesome helping me secure a storage unit. I recommend Public Storage to everyone.
Miranda was awesome!!! She explained everything I needed and was so nice. I'll definitely becoming back! Thank you!
Absolutely wonderful experience here! The office admin Miranda was so sweet and helpful with my absolutely incessant questions and just constantly was warm and welcoming when I needed help! So sweet and would use this storage area again and again if for nothing else than getting to have Miranda again!
Miranda was wonderful assisting me with my move in. Everyone should store with Public Storage.
Are these units climate controlled?
Very friendly and contactless
Miranda has always been a huge and wonderful help every time I come up to the house or need help with something. She is awesome!
Miranda was absolutely phenomenal! She helped me through the entire process and was super nice! I'm never going anywhere else!
VERY FRIENDLY A D SAFE ENVIRONMENT , MIRANDA IS GREAT,
There were some changes at the Second Loop, Florence, SC location last year. I met the new Manager, Miranda Spivey. For about 2 years I had been dealing with the previous Manager, who was "difficult" & rude. Miranda is such a pleasant & professional person. She is always so accommodating & helpful. I use to dread going in there to pay my bill. Now, I look forward to going by & chatting with her. She's so friendly, as well as helpful. I hope that Public Storage Corporate knows what a gem they have in Miranda !!!!
The GM is awesome, willing to work with anyone who's poor! District Manager comes off as a snobbish. I recommend going thru Miranda for all your storage needs!
I've rented storage space at this location for a little over a year now. My initial experience could have been nothing short of a train wreck. However, the staff, with patience and calm found a workable solution. Subsequent to my initial move, Miranda has been nothing short of a God-send. She answered every question with professionalism and grace. Her willingness to be present and work toward a fair solution (even when she didn't have to) was and continues to be a blessing to me. We need more people like her. Thank you Miranda!
I just had a long distance move. At the last minute I needed a storage unit the next day. I dealt with a Gloria from Sumter and Barbara from Florence, South Carolina. Without these two women, they made the impossible, possible. By staying late, late and coming in early and numerous phone calls, they made a very chaotic experience pleasantly manageable. Would Definitly rent again. Thank-You Ladies!
I stopped by to get some information from Public Storage. Miranda answered all of my questions and even some I didn't think to ask. Great company to store with.
Miranda was very helpful during a stressful move. I would highly recommend public storage!
Public Storage on-site customer service were very helpful and knowledgeable with all the different types of services and products that Public Storage has to offer to the customers
I ahve been a renter for some time at this location. Miranda is the best person, who is so efficient,. If there is a problwem with paying or helping out she is quick to do what she can ton help. She is the best pereson ever! She ehlped me get straight on my account and even got me a rent decrease. She is by far the best person I ahve ever ahd the honor of working with to get answers on any problem. I cannot say enough good things about her. If you need a storage unit, go see Miranda, she will take good care of you
Miranda was great to work with. I was able to change out of a smaller sized unit with ease.
Miranda was EXCELLENT!! She was friendly, answered all my questions and moved me through the process quickly!! Thanks Miranda, you helped make a stressful time a little better!!
I had to put some items in my storage. I kept wrestling with the lock. I decided to get some assistance. Thanks to Barbara Gibson-Sparks Florence SC Second Loop Rd...who came to my lot and assisted me..Great customer service with great attitudes to help!!!Great place to store what's valuable to you....
Miranda was very helpful!
Nice, clean storage place...very helpful young lady...just was hard to get out of parking lot during the local traffic.
Great location. Friendly people and very helpful with auctions!
Staff is super nice and helpful and the facility is very clean.
My experience at this location has always been pleasant. The staff is courteous and helpful. In particular, Miranda conducts herself in a professional manner, at all times.
Miranda is awesome, and she is a great asset to your company!! GREAT JOB MIRANDA!! EXCELLENT CUSTOMER SERVICE!!
Alyssa was great today in providing me with information and getting me set up with a storage unit.
I've been renting from Public Storage for several years, and their rates have more than doubled. They have never notified me of an increase..I just see it after the payment has drafted. I am dropping them and going with someone local and less expensive.
They lowered my rate and very helpful any time I needed it and Ms Alysa was so kind and full of help
Dont get scammed by these crooks
Stacie was great. I would highly recommend this site. Stacie was extremely helpful and we appreciated her customer service. She made this experience easy and effortless
The site was very neat and clean. Mrs Teresa was very helpful,polite,and friendly. The process was fast! Great customer service!
Stacie gave great customer service would definitely recommend
Stacie gave me great assistance, at public storage here in Florence on second loop.
Stacie was a wonderful attendant and very informative and helpful.
Stacie was very pleasant and patient with me and my family.. her uniform was very neat and clean ! She has very beautiful customer service experience with a great smile... I will definitely be coming back to this company because of her thanks Keith green... Of Conway SC
Everything was so quick and Stacie was so helpful and friendly. She made this part of the transition very convenient. I would recommend them to everyone.
Harmon was very helpful with my move in
Harmon was Awesome!!!! Give the man a raise!!!!
DO NOT RENT A UNIT HERE. They scammed me out of hundreds of dollars and lied about conversation records I had to close out my account. Use any other storage place, or be prepared to get screwed out of your money.
Staff are very helpful and the outside access units we rented/leased always stayed dry. My only issue is with Public Storage as a whole raising their prices almost 30%. It has caused me to close my account and move out. Nothing against the staff here at this location.
Faye is very nice and helpful.
Stacie was very helpful and friendly store #25916
We found ourselves needing a storage unit again. We returned to Public Storage having had a very positive experience there a couple of years ago. The manager, Faye, was friendly and expedient in getting a new unit set up for us. Hopefully we won't need the added space for long, but the staff makes it a breeze.
The customer service was great, AS ALWAYS! Faye's bright smile and warm embrace always makes me feel like I'm at home when i come to public storage.
Constantly raising rates, can't wait until I can get my belongings out of there
Faye was AWESOME great energy
This place tried this place tried to make me buy insurance that I did not need, and then try to make me buy an administrative and could not tell me what that money went towards
Great service! On time! Faye was awesome
Thank you to Lauren for her knowledge and kindness throughout my whole moving experience. Very nice and polite!!
Faye was a very competent employee. She created my account quickly & painlessly. Unit was very adequate for what I was looking for. The fact that Storage facility has electronic gate gave a feeling of extra security!
I want to thank Ms.Faye for the fantastic Customer service, she explained it too me adequately & quicky.
Lauren is a very sweet and concerned person. She made sure i understood how everything will operate and also assure me i can talk to her anytime. Wonderful spirit!
Have made 3 calls to ask questions and only got answering machine and no call back.
Haven't been there for years but I didn't have any problems with management or the facility!
Faye was wonderful! Very helpful and great personality.
My name is Shanna B. I had a great experience today. The customer service representative was very nice and she explained everything clearly. She explained the policy, rules and regulations effectively. She took time to show the storage units and helped pick out the one that was best for my needs.... Her name is Faye. Faye has good customer service skills and a present attitude. From my experience today; I will definitely reffer people to public storage on 2nd Loop Rd. 😊
Thank you Faye for the WONDERFUL service. YOU ROCK!!!
Lauren Was Very Pleasant Through My Whole Rental Process. Great sales Pitch Getting Me To Buy Merchandise. Just Great Costumer Service All Around☺
Faye was very very helpful and very knowledgeable I'll definitely use Public Storage again this is my second time
Faye was extremely helpful and made sure I understood everything before proceeding. She made the process super easy and made sure I was comfortable with it all before I left. I was told how to correctly enter and leave and what to correctly do when I was ready to move my belongings out. 10/10 recommend!
Shekina gave me great customer service and helping me with my storage thank you
Jessica and Faye are the best!
Faye was a great help for us! She was very knowledgeable and professional. I would definitely recommend this location. It's clean, easily accessible, and the storage units are very well-kept.
Faye was quick, courteous, and efficient!
Excellent Customer Service. The paperwork was expedited in a timely fashion with reasonable explanation given regarding the agreement, fees, property insurance and auto-pay set-up. Unit was thoroughly clean and the on-site representative, Faye had my keys and lock at the ready (Thank you!) Really appreciated that. I would have given this a 5 star review but unfortunately the electronic gate was not up and running. This is the second time in 7yrs I've rented a unit at this location. I've always been satisfied. Keep up the great work Faye and Jessica!
Good place clean facility and nice and kind employees
Faye was very helpful and informative with helping me set up my storage unit. Great customer service!
I really enjoyed talking to Faye and her being Willing to help me when I was giving some incorrect information. The day I moved my stuff in she was very nice and helpful with showing me around and understanding all of my paper work and fees and also billing before I sign anything. She was very helpful and I appreciate that
Faye was awesome, she was very nice and courteous!!
I was really pleased going into this public storage and working with Faye!! This is not an easy move for me but she made this transition smooth and painless. I walked in and received a great rate. I ended up paying the same rate I was quoted at a different facility for a bigger unit and longer timeframe. I was fully informed of my terms and conditions as well. Faye had great energy, she listened and met my needs immediately!!! I would definitely recommend this location for any storage needs. Go to Public Storage on Second Loop and ask for Faye!!!
Very impressed with the facility, especially as it compares to some others in the Florence area. Grounds and office are extremely clean and maintained. Like the fact that there is controlled access.. Worked with Jessica, and she was very helpful and professional. I already knew what size unit I wanted, but she will help you decide the best size for your particular needs. Prices appear to very competitive at the standard rate, but I picked up one at a special rate that was a really good deal. Would highly recommend to anyone seeking some extra storage.
Faye was AMAZING !!! She took the time to explain to me what was what and was VERY helpful!! Keep her on staff she is soo AWESOME !!! Keep up the good work Faye !!
Que perfeito, acho que não tem isso no Brasil.
Great customer service!! Ms Faye was really helpful with all my needs and made everything so simple.
Faye's customer service is exceptional! I feel confident keeping my belongings here.
Visited on 5/23/18. Great Experience! The representative Faye was efficient, professional, and extremely helpful. Awesome Customer Service!
Thanks for your help Leslie. Great service
I meet a young lady name Jessica who was exceptional with her service. Is she a manager, if not she needs to be. I would recommend anyone who looking for storage unit to come to this one. I believe Jessica deserve a raised. Great Job for hiring her, she is wonderful.
Cause they are very patient and efficient and nice!! To old folks like me and everyonelse too!
I like this place because it is more cleaner and safe there And Cindy who helped me was real nice and polite and she walked me through the whole process And that made me feel more welcome here Because she knows what she's doing and I appreciate that
I was greeted as soon as I came in. Cindy a Property Manager in training was very eager to help me find the storage I needed. Paperwork went well, was in and out. Thanks Cindy for your help.
Keep all my big tool boxes there along with a little of everything else.
Easy to set up, convenient and economical to use
I was having a bad day even though I was in a crappy mood I went to see about a storage unit and even though my mood was ugh I was greeted by faye as I began talking with her about my storage options I notice my mood changed she explained everything through and through the paperwork was easy by the time we was done I was laughing and feeling more like myself best experience ever I will most definitely recommend Faye's service to friends family and even strangers
My brother just rented a storage unit and I was with him. Faye was great! She got us through the paperwork very quickly and provided excellent customer service! Will def return in need more storage units!!
Great service at this location. I arrived very early for the appointment time and Faye didn't miss a beat. We were able to get through the paperwork quickly but with adequate explanation. She took me to an available unit that was clean and fit exactly what i needed.
Jessica was efficient and very professional. She covered all details and was able to answer all questions with confidence.
After leaving here, all of my furniture was infested with bugs and had to be thrown out (Im not talking about one or two Im talking thousands like the bees on Candyman) I only had my stuff there for two and a half weeks literally! Smh After telling the Property Manager, they were all nonchalant like it was no big deal. If I could rate no stars I would. I absolutely hate bugs and this mess is just smh wow
Very helpful and knowledgeable. Faye is awesome and is always willing to answer questions.
I had a very good experience at the public storage on 2nd Loop! Miss. Faye was very nice and very professional!
I had a great experience at this public storage. Ms Faye was very helpful and professional. Her attitude was awesome towards me. And friend told me about her experience with ms Faye and I see she right. I will highly recommend her
Jessica did a great job getting me set up! The process was simple. I received excellent customer service.
The staff was friendly and very helpful every time I called. Faye was very knowledgeable and friendly. She helped me decide what size I needed and even when I came with my stuff she saw that I needed some water and she gave me a bottle. That to me is what customer service is all about going that extra step. Because I was so stressed about my stuff being damaged at a another facility (different co) and I had a lot of stuff I had to throw out she assured me my stuff would be ok here at Public Storage. I am still stressed about the stuff I had to throw out but I do feel better being at Public Storage.
Faye was very straightforward and clear about the terms of the contract. Great staff!
Staff was very friendly and efficient when we checked in
Yesterday I had a great experience at this public storage location. I was in a tight situation and the manager Faye was very helpful, polite and VERY knowledgeable. She had the answers to all my questions. She put my mind at ease about my belongings being at public storage. My unit at another storage company was broken into but Faye assured me that my belongings would be safe at Public Storage. My experience was so great due to Faye I referred 4 friends to use this specific storage unit. I highly recommend this storage facility.
Faye was so helpful and easy to work with!
This is a great place, and Faye has excellent customer service and has always been super helpful!!
Staff is nice and friendly. Climate control means 80 degrees. Be prepared to pay fees and insurance is recommended. Also, measure the space before renting. We rented a 5x8 and a 7 foot couch didn't fit.
i went in today and rented a storage unit and my experience with Faye was great. She was very kind and easy to talk to. She showed me all options and explained the policies throughly. I highly recommend this Public Storage location!
Jessica is such a sweet and very knowledgeable lady. I am so glad that my husband and i got to meet her. She was very helpful to us during our transition. I would recommend to everyone.
Faye, provided great customer service! She cares about her customers!
Jessica provided great customer service today. Personable, friendly and extremely helpful. Highly recommended.
Friendly service, good prices, secure.
Jessica is the most customer oriented person. She is always very helpful even in stressful situations. She never loses her cool. She is always calm cool and collected. I have had a great experience with this location with all personnel. The service is always thorough and courteous.
I received great service here at the locations in Florence SC thanks to Jasmine and Jessica
Jasmine and Jessica have great customer service friendly and vary helpful.
Very courteous and friendly. Explained everything very well. Definitely a professional. Some of the best service I have received in Florence.
These people are close to crooks. They nickel and dime you to death!
Amazing! This place is managed properly and you get treated with respect. By the look of the place, and they way you are treated, you know your things will be kept safe!
Vickie was an amazing person thank you 😊😊😊😊
Vickie was knowledgable, patient, and polite. I would recommend this facility.
Vicki did an AWESOME job explaining everything we needed to know concerning rental. Thanks again.
Jessica and Vicki have been so helpful to me. They have gone beyond in finding the units I needed to accommodate my move from NH. Could not ask for more! This is my second review for Public Storage on 2nd Loop Rd. Florence, SC. It gets another 5 STARS from me. Vicki has reduced a lot of stress that a relocation can cause as one is building a new home. I was looking for an additional large unit to store my new furniture waiting upon the completion of my home. Both Vickie and Jessica have gone beyond what I could have expected these last eight months. My deepest gratitude.
It was fast , friendly and convenient! ! Thanks Jessica and Vickie!!
Vickie and Dianne was very polite and knowledge.
Vicki and Paul were the greatest! No question went unanswered and they were extremely knowledgeable. I would definitely recommend Public Storage at this location.
I tried to rent this space by calling the 1-800 number and was told that it would be $ 15.00 more per month than the rate I was looking at online, Ridiculous! So I hung up and reserved the unit online. When I arrived I was greeted by the Property Manager Jessica, she is awesome! The property is clean and secure. Jessica was very professional and quickly walked me to the unit then thru the paperwork. 5 Stars +1 She is excellent. I would highly recommend anyone seeking storage to use Public Storage on 2nd Loop Road
We were very pleased with the online access that allowed us to sign up. Jessica, the young lady that waited on us, was a very thorough and helpful staff member. She represented the company well. We were pleased with the cleanliness and ease of access to our unit.
Great and very easy to get through the paperwork.
Jessica was very professional, knew answers to questions, and very efficient. She and Vickie were a great help.
Excellent location with great Management! They truly care about their customers.
They gave me just what I asked for. They made me feel comfortable with leaving my things with them.
This is a great facility with professional friendly staff. Highly Recommended!
Outstanding customer service by the managers here, strongly suggest for others.
Great clean place. Manager was able to assist me with all my needs. Highly recommend.
Great place! Very clean and the staff was awesome !l Excellent experience!
Rebekah was very helpful and friendly.
Rebekah was awesome!! Highly recommend!
Nice. Manager was very helpful, and answered all of my storage concerns. I would recommend this storage business to others.
Great service. Wonderful employees. Highly recommended!
outstanding service, great ladies, good facility. highly recommend to others
In town to help a friend move and was so impressed with the level of customer service at this property just have to say Dee was absolutely Amazing would highly recommend
great customer service awesome facility
Super clean facility. Great staff. Really happy with my experience here.
The property was very well maintained and extremely clean. It was very apparent that Public Storage goes the extra mile with their training by the way the staff carried themselves. They were knowledgeable and professional. I felt comfortable throughout the experience and would highly recommend the Public Storage facility on 2nd Loop.
Fantastic service by the lady there today. She was able to answer all of my questions in regards to my storage needs and the supplies needed to protect my stuff while in storage . I would highly recommend to anyone needing storage in the future
love the staff, security and price!
Dee was the best. She goes the extra mile to make sure you are happy. She was friendly and pleasant, really made me feel comfortable.
They have the best people skills I have experienced from a public storage facility. I would definitely use them to secure my belongings.
Dee and Rebekah are very friendly and the prices and facilities are clean and secure.
Dee was a great help! I highly recommend using this facility!
Rebekah was great! A wonderful experience.
Came in for boxes and Dee was awesome... very helpful! Best customer service!!
I highly recommend Public Storage. Excellent service and the staff are the best! Thanks for everything!
Very professional staff. Look forward to storing my property here. Dee was great!
Great and wonderful customer service
Friendly customer service. Took great care of us.
Friendly, efficient service. Dee was knowledgable and thoroughly answered my questions to my satisfaction. Clean unit
Great customer service and very clean facility.
Always have had a great experience. Service has always been friendly, helpful and accommodating! Would recommend over and over again!
My experience with public storage has been excellent especially at this sight. The staff has been most helpful and deal's with you in a timely manner. I would be willing to recommend this sight to any friends and family who would ask me about a storage unit.
Rebekah did a great job getting me a unit! Definitely recommend!
Rebekah was absolutely wonderful !! She assist me with going to my storage and did not leave me alone!! She made me aware of everything I needed before I move my things out !! If I ever needed a strorage, I will definitely use this location !!
rebekah was fantastic assisting me greatly
Rebekah is a very bubbly person. They are friendly and polite all the time. Highly recommend this place to others.
Rebekah was great! She showed me a variety of units and was patient with me as I chose. The facilities are clean and the customer service was excellent!
We rented a unit and then discovered within a week that we didn't need the extra storage. When I called Dee, she told me that she would find out about a refund. She called me back the same day and said we were eligible for a refund of everything but the processing fee. I honestly didn't think we'd get anything back. She's wonderful.
I currently have a unit at this facility and am impressed with the level of customer service. I am very happy here and try to refer friends and family to Public Storage as often as possible. Dee is wonderful!
Excellent customer service at this location, courtesy of Dee, who assisted me with securing a rental storage space within 30 minutes. I was short on time, and resources, and she was extremely efficient and thorough in her efforts to meet my needs and demonstrate value for my time. Highly recommend!
Great experience! Both Sauda and Diane were most helpful and knowledgeable of their services. Great asset to Florence, SC!
Looking at moving to the area. Deeanna was extremely helpful and knowledgeable of the property. There were even supplies she offered that will make the transition easier. If I make the move, I'll definitely be back to see Deeanna first!
Great customer service skills!
Everything went nice and easy. Very nice employees and also very helpful. Will definitely tell others.