Public Storage Self-Storage Units at 860 Community Rd, Blythewood, SC
Address
860 Community Rd Blythewood, SC 29016
Office Hours
Mon-Fri 9:30 AM - 5:00 PM
Sat-Sun 9:30 AM - 5:00 PM
Gate Access Hours
Mon-Sun 6:00 AM - 9:00 PM
Storage Facility Features
---

5'x5'

Climate Controlled

Inside unit

1st Floor

---

5'x10'

Climate Controlled

Inside unit

1st Floor

---

10'x10'

Outside unit

Drive-up access

---

10'x10'

Climate Controlled

Inside unit

1st Floor

---

10'x15'

Outside unit

Drive-up access

---

10'x20'

Outside unit

Drive-up access

---

10'x15'

Climate Controlled

Inside unit

1st Floor

---

10'x25'

Outside unit

Drive-up access
Nearby Self-Storage Locations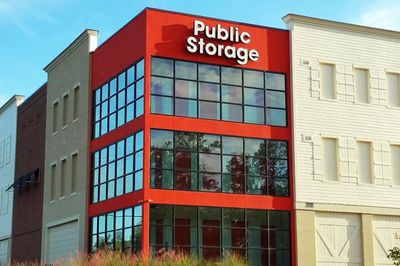 Self Storage Near
5050 Hard Scrabble Rd
Columbia SC 29229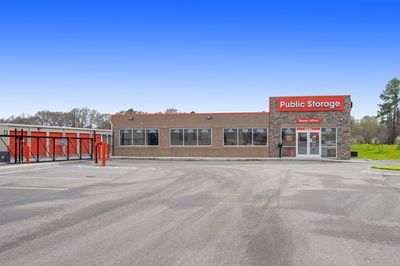 Self Storage Near
811 Bookman Rd
Elgin SC 29045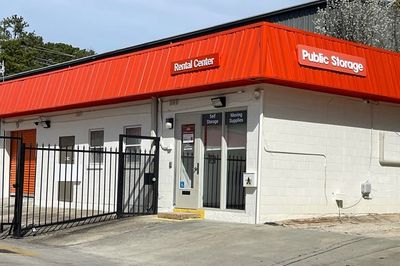 Self Storage Near
229 Plumbers Road
Columbia SC 29203
Self-Storage Near Blythewood
Resources from the Help Center
See what fits in different storage unit sizes
Blythewood Storage Units Near Interstate 77 and Columbia
Blythewood storage units are conveniently located near Interstate 77 and ready to handle your next haul.
Locally, residents in Blythewood can enjoy the numerous equestrian facilities, including USC Equestrian Center which once served as the training site for the US Olympic equestrian team. For those who love getting outdoors, Doko Meadows Park has trail options for any level.
At Public Storage, You'll Always Find...
Keypad Access

Friendly Staff

Month-to-Month Rent

Moving Supplies Available

Free Parking

Well-Lit Facilities
Reviews
( 67)
Maleiah was a great help. She helped me with all my storage needs.
Very helpful knowledgeable and sensitive to my individual needs. Kindness warmest customer service received in long time.
Maleiah was very great and gave a lot of information helped me in no time!!
Great service clean property and they were very helpful
Sabrina is one of the best !! Always smiling and willing to get the job done. Highly recommend 🫶🏼
Malieah was super helpful attending to my questions and safety concerns. I had a terrible experience with U-Haul and feel better leaving my stuff here.
Maleiah was very helpful and answered all of the necessary questions needed to accommodate the use of the space needed. I appreciate her patience while shopping for a storage unit. Thank you Maleiah for your top notch customer service!
Maleiah is always on top of things at the property. She does a fantastic job taking care of the customer and their concerns and the property is clean. When I reached out to her about my rent increase on my unit, she was able to put in a dispute and get the rent increase lowered to something that was more in my price range. Most people these days will not go above and beyond for the customer but I am so thankful she did. A true asset to your company.
Very nice storage place. And " Maleiah " is super nice and excellent customer service.
Clean, modern, and safe storage facility in Blythewood. The manager Malia has been outstanding while consistently providing exceptional customer service.
Maleiah was so wonderful helping me find a storage unit for me and my family. 100% recommend
Very professional and knowledgeable
First time needing a storage unit, I went there not knowing what to expect, but Maleiah was able to answer all of my questions and ease my mind about the process. Thank you!!
Great people! Clean property!!
Great location and friendly staff.
Very clean environment, well kept units, and absolutely great customer service. Maleiah was very professional with great patience with each customer giving a overall great experience
I stopped by to inquire about storage units, but I stayed for the great service. Maleiah was absolutely wonderful and made sure all of my concerns were addressed and handled!
Maleiah was a great help when I came in to inquire about units. Will be back soon!
Maleiah is the absolute best. So thankful she was there to help me find a unit.
vicky was awsome helped with my purchases and called when she had my space.... very helpful and made it easy very impressed with touchless enterance
Nice clean space , very respectful staff
Vicky went out of her way for me. Excellent experience! Will highly recommend!
Two stars off because you have to enter a code to get out of the place. Never had to be fore. No signs or notifications about this. Not sure this was thought out very well.
Maleiah was a great help. She answered all of my questions about the storage units. The facility is kept very clean as well.
I had a great experience working with Maleiah. She knew all the answers to my questions and she has a wonderful personality.
Maleiah was very helping in answering all my questions about finding the right storage unit! She is very knowledgeable about her job and professional
I had a few things that I wanted to move but not throw away so I found Public Storage. The storage clerk was very helpful courteous & patient. I'd definitely recommend to my family & friends. 😀👍🏾
Ginger was a great help , & a blessing a great worker and public storage representative
It was my first time really applying for my own storage unit for my move but Ginger made the process very stressfree and easy. Thank you a again! Very polite and friendly woman
If you ever need to store anything this is the best place ginger the sweetest young lady ever is very knowledgeable about all the units they offer and willing to help you figure out what is best for your needs . The friendliest staff and clean units so glad I went there ❤️❤️
Great service from Ginger.
Maliah and Ginger were amazing! Appreciate all the help.
Signed up today! Ginger did an amazing job explaining all my options and was a joy to work with. The facilities are clean and organized. In fact, the front yard looks better than mine!!! Thanks Ginger.
Ginger was extremely professional and knowledgeable in assisting me in acquiring my rental unit. She is a true asset to your corporation. A1
Stopped by to explore some options to store some items that are causing clutter in my house but I'm too emotionally invested in to part with. Spoke with Ginger and she ran through all the options (sizes, climate controlled, etc) so we could figure out what would suit my needs. In the end we decided that one of the smaller climate controlled rooms would be best to keep my items safe. They even have an in-house insurance plan, which is convenient so I don't have to involve a 3rd party company. Overall the facility looked very clean and I am happy that someone was there to assist me. My husband will be very happy to have his garage space back once we get everything settled and move my things into our new storage space!
Very friendly staff, can completely sign up and get your unit without leaving home. Lock is inside waiting for you when you arrive. Competitive pricing and first month is a $1 + typical admin fees. Can also purchase insurance for $15/month that covers up to 5k in losses. However their security is top notch so I doubt I'll ever end up filing a claim. Ginger (front desk staff) was great to work with!
Was very helpful when I came in to inquire about the facility
Great facility! Maleiah provided superior customer service that will definitely make me recommend this facility to other friends in the area!
Ginger was very kind and courteous, property looks great
Loved it. Love how secure it is.
Best price. Nice staff. Plenty of room to park and get around.
Nice staff. Well monitored. Climate controlled available. Stays booked. Used of in house truck available to move into facility but not out.
Everything is in good repair, managment has been friendly and the place is clean. Not much not you can ask for.