Public Storage Self-Storage Units at 7204 Old McKnight Rd, Pittsburgh, PA
Address
7204 Old McKnight Rd Pittsburgh, PA 15237
Office Hours
Mon-Fri 9:30 AM - 6:00 PM
Sat-Sun 9:30 AM - 5:00 PM
Gate Access Hours
Mon-Sun 6:00 AM - 9:00 PM
Storage Facility Features
---

5'x5'

Climate Controlled

Inside unit

1st Floor

Climate Controlled

Upstairs/elevator

---

8'x5'

Climate Controlled

Inside unit

1st Floor

---

10'x5'

Climate Controlled

Inside unit

1st Floor

---

10'x5'

Climate Controlled

Inside unit

1st Floor

---

10'x10'

Climate Controlled

Upstairs/elevator

---

10'x15'

Climate Controlled

Upstairs/elevator

---

10'x10'

Climate Controlled

Inside unit

1st Floor

---

7'x15'

Climate Controlled

Inside unit

1st Floor

---

10'x15'

Climate Controlled

Inside unit

1st Floor

---

10'x20'

Climate Controlled

Inside unit

1st Floor
Nearby Self-Storage Locations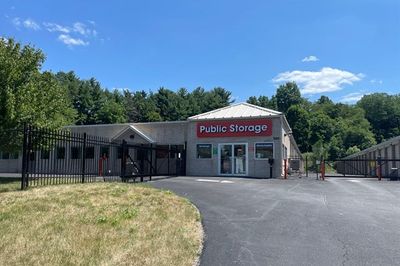 Self Storage Near
500 American Way
Wexford PA 15090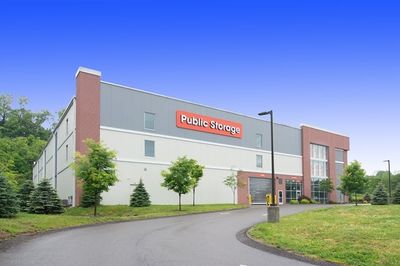 Self Storage Near
100 Cedar Ridge Dr
Pittsburgh PA 15205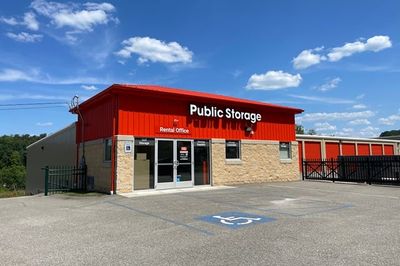 Self Storage Near
805 Route 910
Cheswick PA 15024
Resources from the Help Center
See what fits in different storage unit sizes
Pittsburgh Storage Near Route 19 and Ross Township
This Pittsburgh storage is conveniently located just east of the Route 19 with easy access from Old McKnight Road.
Renters at the nearby Woodhawk Club Apartments can rent a
10x10 unit
to pack away extra furniture and make space at home.
Families in Ross Township can use a
10x15 unit
to pack away large furniture pieces, with to spare for extra boxes.
This Pittsburgh storage has plenty of options to help the community stay organized.
Our eRental program
allows you to move into a storage unit contact-free.
At Public Storage, You'll Always Find...
Keypad Access

Friendly Staff

Month-to-Month Rent

Moving Supplies Available

Free Parking

Well-Lit Facilities
Reviews
( 73)
Deborah was fantastic! Super friendly, and didn't mind showing me directly to my unit. She explained everything in detail and what I thought was going to be a stressful experience, she turned into a breeze. Thanks again!
Super clean. Well maintained and managed
Deborah especially was fantastic.
Even when I messed up the rental location they were amazing help and got me squared away. 5/5 for service alone.
Nikol & Deb were wonderfully helpful. & The facility is very clean!
Friendly, clean, and helpful. What's not to like? Debra is personable AND competent. Exactly the combination I like to see with responsibility.
Got stuck in there when the power was out. My truck was stuck in the garage. While there is a latch to manually unlock the door the attendant said her manager wouldn't let her do it as it could break the door. She even went as far as to padlock it so we couldn't do it. Luckily the power came back on after 45 min but is a poor policy to not be able to use a latch to let customers out. In addition there is no faucet in the men's room and 1 of the 2 elevators are down.
So I needed to upgrade to a bigger storage and the woman that works in the office made it painless.
Updating my review. DM Max reached out and offered a better rate for the small unit I have there. It was very generous and I greatly appreciate the offer. It nice to have something I pay for go down in price! Thank you Max. It's still a nice clean, dry place to store your stuff. 3 stars based on price. Way over priced. But a nice clean, dry place to store your stuff.
Very easy- great deals. Helpful staff!
My experience from the beginning to the end with PS has been nothing but wonderful. Debra is always attentive and ready to help. I had a 10x20 climate controlled unit on the first floor. The unit was always cooled/heated accordingly to the Season. We stored our whole house there and when the time came to move our belongings out to the new place, everything was in perfect conditions. Electronics included. They keep the place clean, dry, humidity-controlled, rodent-free and well illuminated at all times. Not once I found something out of place, dirty or not working. The app is comprehensive and easy to use. You can open the big rolling doors with it or use a code on the pad next to them. Those said doors are always clean and in working order. They have strong big carts at your disposal at no extra cost. I have recommended this storage company to everyone I know. If I ever need a storage unit again, this will be the place.
Plenty of carts to use, and decent space at loading dock to stage items for load or unload. Enclosed dock area really helps in rain/snow
Very clean, & staff was super helpful!
Deborah, was very informative, open to questions, professional, and positive person. She went above and beyond and stayed late to secure my rental. Thank Deborah
Great customer service, clean facility, easy access!
Deborah was very friendly and helpful.
Russ came all the way from Cleveland to assist Deborah at this facility. Both individuals did a champion job of smoothing over the process of a getting a unit and explaining the process. Any of the hiccups involved were corporate in nature and beyond their control. Both theses individuals deserve the five stars awarded, which will hopefully be recognized by their managers.
Deborah is fantastic and a very hard worker. She's incredibly helpful. Max also is very professional, returns calls and has a great rapport w customers. I have had a few issues here and there but they are always resolved expeditously. Great storage facility.
Great Customer Service! Deborah was super helpful and very informative.
Jessie helped me and she was awesome. Great experience and service. Answered all my questions and was very informative. Showed me my unit and was able to accommodate my needs perfectly. Recommend
Very clean not a bad price and employee was really nice and helpful
The two car bay door has been out of order for multiple months now. The storage itself is perfectly fine, but their inattention to maintenance is serving as a major inconvenience for getting things in and out, when only one vehicle can get in or out at a time. Please, PLEASE get this door fixed.
Facility is clean and nice, great customer service.
Clean and secure feel comfortable there
A great experience with Dawn. Very kind and thorough, the spaces are very well maintained, too. Feels safe and secure every time!
I had to put my stuff in this unit for a year - it's super clean, feels extremely safe, it's so nice that you can drive into the garage and they provide carts to take your belongings back and forth. I will say it became a bit expensive over the months but it's definitely a clean, nice place to keep your things.
No longer Beyond Self Storage. This company is terrible, save yourself the headache and possible stolen items and go with Guardian.
Austin was VERY helpful & answered all our questions!!
Currently in a bit of a jam and Fiona at Publuc Storage was wonderful. I started with a unit size that probably would have been to small and Fiona help me figure out the best size and then helped me with boxes and all the supplies I needed. I ended up canceling my reservation and submitting a new one and Fiona called me almost immediately to make sure all of my information that I put in was correct. Of course I had put in for a Saturday instead of Sunday...so she helped to fix my reservation right there and then. Made my first Storage unit rental easy and took the weight of where my stuff would be living off my mind. The facility is super clean and bright. Thank you, Fiona!
I've had a 10'x20' here for two years and have been very happy with the services. The employees have always been courteous and helpful. The place is quite clean and efficient.
Absolutely awesome. Brightly lit, feels safe an secure, friendly staff. I love the ease of access and the fact that there's an app! Amazing value for the space provided. Love the huge move in bay.
Very clean and modern facility with excellent prices. The guys in the office were very helpful in getting me set up and answering all of my questions. This is a climate controlled facility with an elevator and security cameras. They also have large carts available for you to use and you can pull your car inside their facility so no concerns about unloading in bad weather or leaving your car unattended while you unload. Be sure to check out the online prices - they can be lower than they can even offer onsite! I got my 10x10 unit for 1/3 of the cost of a place up the street. Can't be beat!
Pat was so friendly and helpful on the phone and in person.
Great storage facility. Very clean. Easy to access. Indoor unloading. The customer service was outstanding. Both were exceptional and very helpful. Ken took my concerns for an easily accessible storage locker seriously and provided a great spot. Very reasonable priced as well.
The best place for storage because it has video surveillance inside not just outside like the company I used before with basically no security at all. At Beyond Self Storage you enter a code to drive into the building and enter it again to leave. It's a new building with modern conveniences and safer than any facility I had before. Beyond Self Storage has very helpful and friendly staff. It is also very reasonable, clean, and is much easier to access my unit with wider hallways and carts that fit. They have real elevators not a broken- down lift like my last place. I wish I had found Beyond Self Storage first.
The place is wonderful & the workers a very kind & gracious... I have encounter two workers that went above & beyond for me the last past few days!! Ty so much!! ☺
Great staff, great facility. Staff were very accommodating and responsive. Facility is conveniently located, provides easy access to one's storage and is priced below its competitors while offering at least as good, if not better storage space. The building has 3 large internal loading/unloading bays, so you will not have to move your items while exposed to inclement weather. There is an entire row of flat-bed moving carts once inside. And, the facility is brightly lit, very. clean. Smart choice.
I shopped around -- looking at several storage options in the area. This facility is so clean and well run -- from the pull-in bays, to the hallways, to the elevators -- and even the rest room. With many visits to and from the facility over the past year, I can say the quality has remained consistent.
I know you said I couldn't live in the unit but the building is so immaculately clean and the staff at my location is so accommodating I think if I asked for a cup of coffee he would have found one.
Great staff easy to work with. Our moving truck showed up 2 weeks early and we didn't have anywhere for them to drop. Staff was very helpful and able to accommodate us quickly. Supper clean easy access.
Super clean facility with modern features like a app to help you open the garage door. Worked with Brian over there who was supped friendly and helped me save a little extra money by helping me take advantage of on going deals. Would definitely recommend.
Great experience. Brian was patient, helpful and kind. Highly recommend!
The staff was incredibly helpful and friendly and the place is very clean. We used a storage space for a few months while our family went through an unexpected housing issue and they contributed to making what would be a stressful event more manageable! Thank you!
Clean and secure, this is a great location to store you items. Not sure where that one-star review came from, but I have had zero issue with "snooping" or anything shady going on. Brian at the front desk is responsive and friendly. 10 out of 10 would use them again.
Very clean. Great location. Everyone is friendly and helpful.
Where is Beyond Self Storage at Ross located?
What are your gate access hours?
What size storage unit do I need?
Do you sell moving supplies?
Great experience, professional at the least!
This is an excellent facility -- temperature controlled, clean, well lit, easy access from McKnight Road and easy to load and unload items.. The two-man team are pleasant and helpful -- very patient while i measured space and envisioned fitting my furniture. I highly recommend this facility.
Do they allow animals because I am looking for a space to keep a few snakes and geckos i am starting to breed
Easy process and beautiful facility! Also, they're open on Sunday and made my last minute move home from college super easy!!
Very helpful managers and love the high tech security!