Public Storage Self-Storage Units at 100 Cedar Ridge Dr, Pittsburgh, PA
Address
100 Cedar Ridge Dr Pittsburgh, PA 15205
Office Hours
Mon-Fri 9:30 AM - 6:00 PM
Sat-Sun 9:30 AM - 5:00 PM
Gate Access Hours
Mon-Sun 6:00 AM - 9:00 PM
Storage Facility Features
Climate Controlled

Upstairs/elevator

---

5'x5'

Climate Controlled

Inside unit

1st Floor

---

10'x5'

Climate Controlled

Upstairs/elevator

---

10'x5'

Climate Controlled

Inside unit

1st Floor

---

7.5'x10'

Climate Controlled

Upstairs/elevator

---

10'x10'

Climate Controlled

Upstairs/elevator

---

10'x10'

Climate Controlled

Inside unit

1st Floor

---

10'x15'

Climate Controlled

Upstairs/elevator

---

10'x20'

Climate Controlled

Upstairs/elevator

---

10'x25'

Climate Controlled

Inside unit

1st Floor
Nearby Self-Storage Locations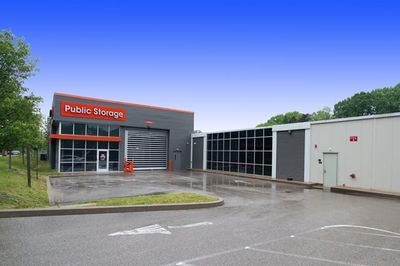 Self Storage Near
512 Castle Shannon Blvd.
Pittsburgh PA 15234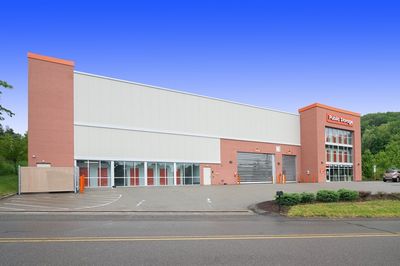 Self Storage Near
7204 Old McKnight Rd
Pittsburgh PA 15237
Resources from the Help Center
See what fits in different storage unit sizes
Pittsburgh Storage Near I-79 Offers Climate Controlled Units
At Public Storage, You'll Always Find...
Keypad Access

Friendly Staff

Month-to-Month Rent

Moving Supplies Available

Free Parking

Well-Lit Facilities
Reviews
( 139)
Jeffry is the Man! Super helpful in assisting us with everything we needed.Excellent Customer service!👌 Highly recommend
Representative was knowledgeable, friendly and helpful. Faculity was clean and highly functional. A really great deal!
Laura did a great job helping me get a unit set up for me.
Laura was very helpful and kind.
I've had a positive experience with Public Storage all around! The indoor and climate controlled units are a good price for the size. The facility seems well kept, and the one time I've dealt with the staff (specifically Bill), it was a positive experience and he was very friendly and helpful. I would recommend Public Storage to anyone looking for storage needs!
I'm unhappy that my rent has more than doubled since I moved in 2 years ago but the employees have always been exceptionally good and helpful. Laura in particular was great.
Have been renting here for 6 months. Always clean. Always a dolly available. Had an issue with my auto-pay this month and stopped in to talk with an associate in-person to get it sorted out. Laura was super helpful and friendly when she walked me through the steps to get my payment taken care of!
Great storage facility. Exceptionally easy to use, clean, and convenient. Great customer service by the staff!
Reserved a spot a month in advance. Was told that someone would be on site to remove any additional charges that are added automatically online. Arrived on the date, with a full moving truck. The unit was smaller than advertised, and so I tried for many hours to get into contact with someone who works at Public Storage to get another larger unit. The front office was locked, but a sign on the front door assured that someone would be available. The phone number listed was called many times, but no answer. (It was interesting to note, that the phone was answered while they were trying to get me to sign a lease.) I spoke with many people who had storage units there who were coming in to see if they knew how I could get ahold of anyone in the office, and they said that when they first moved a while ago, that someone was always available to help, but that now they never see anyone ever in the office. I tried through the app to check in and get an additional space, but it said that I had to check in with someone to sign a lease (which I had already done). My moving truck had to be returned at a certain time, and so I was forced to go somewhere else outside of my original budget. No one was available to help me cancel my contract since I wasn't able to move in. My card was charged. I've been calling for weeks to get a refund, and left many messages. After a month of trying, I finally got ahold of the owner. He seemed startled by my call and said that he couldn't help me because there was no way to verify any of it! All he had to do was look in the unit! I was never able to move in! I asked if I could get a refund for the brand new lock that was never used or taken out of the empty unit. Again he said that he could not help me. He said that too much time had passed. I've been calling and leaving messages for weeks! I asked if I could please speak with customer service, and he gave me a phone number that when I called it, it disconnects automatically. Frustrated, after many attempts I was able to get ahold of a national Public Storage representative. She was very kind. She emailed the owner of the public storage and said that he was not allowed to charge for the lock that was never used. And that I should keep calling him and leaving messages. She was very polite, but there wasn't much she could do on a national level. And that I would have to go back into their office in person to get a refund, to a place where there are not any live people! They couldn't refund my credit card, even though it was changed online. I've never left a one star review for any thing ever… I usually just let it go. But this just wasn't cool. It cost me a lot of money to go to another place last minute, and now I will have to re-rent another moving truck, to move into a different long term storage unit, and find people to help me move again. I was leaving a domestic violence situation, and what seems like trivial charges to this one person, was money for food and necessities that I needed to live.
Mr. B is so nice and helpful! Cannot thank him enough for all he does.
Excellent and professional service!!! Thanks to Mr.Bill
I have only had good experience with storing with this company!!
They have big follies to take your stuff to your locker. The online process and everything is actually pretty easy and very accurate
Constantly have to deal with the front entrance being stuck and have to go through the back. I had closed my unit down and my daughter opened one up for herself. Same issue and also the different employees that I have dealt with now for over 2 years have all been there maybe a few months before they leave. When Don was there, the place was clean and run great. After he left, it has been a dump. From the dirty floors, dolly carts all over the parking spaces, security camera's down, it is bad. They keep raising the unit space price every few months now. They know customers are not working as much or getting paid well, not to mention leaving their housing because prices there has gone ridiculously high and now they're putting their belongings in storage. Yet its becoming impossible to pay so much every month. Just have to keep looking out for deals and move units.
Looks very good, clean and secure.
Can I leave my travel trailer at the site?
Renee was wonderful!! I had so many questions and they were all answered in a timely manner. I had to change units and they always got right back to me. The place is clean and well kept. I was shown units to determine what size I needed making my choice much easier. I highly recommend this place. Thanks to everyone who made my experience so good especiallyRenee for your time and patience!
Renee was great. Went in to make a payment and she was fast & friendly. Love my storage location. Always clean & they have a great staff to handle any questions or issues.
Absolutely terrible and unaccommodating location- I have been renting here for over a year and it's one headache after another. There is a dumpster on site that clearly says to keep your space clean YET they don't let you use it- not even for boxes, plastic, etc. You can't even pull into the facility for 2 minutes without someone yelling at you to turn your car off. But also when you need help with something no one is there to assist LOL. The last straw for me was trying to move to a bigger unit and I found a different location not far from this one with the same size unit for cheaper. I asked if it was possible to price match as I continually rent from them (use my unit for business purposes) and I got a big fat NO :) The facility is dirty and not kept nice. The bathrooms are disgusting. Convenient but not worth the price.
Renee was super helpful and made sure all my questions were answered and took me on a walk thru to find the perfect space for my needs.
I'm impressed. I had reviewed it because my price adjustments. However, customer service took time to reach out over concerns. They were thoughtful and attentive.
World class customer service! I needed to switch from 5X5 unit to a 7X10 unit and Renee was awesome. Within a few hours after requesting the change online she was on the phone with me making sure the transition went smoothly. She said she was brand new to the company, but she handled this move like a seasoned pro! Thank you Renee and Public Storage for making this a very easy move!
Staff is very polite and personable! The facility is great and the pricing is too! I would definitely recommend if you need to store your belongings!
The facility is nice but the parking situation is atrocious. Someone is always blocking the right of way to exit the building, there's just not enough spaces for the amount of units and there's never staff correcting the behavior when people park all over.
Sold over $3000 worth of my merchandise for $1. Then had the audacity to bill an additional $130 fee on top of storage fees? Back story: Requested an additional payment arrangement and was refused one. (I have been a customer for over 4 years (even during the transition when they bought out the previous company) They sold $3000 worth of equipment (step ladders/dolly's/etc) for $1 then expect to still be paid. Terrible management. And it's a revolving door with this location, they can't keep help. Moving forward I would not recommend this location or company, or do business with them again. There are better priced store units and companies elsewhere to do business with.
It may be odd to say, but I am fond of this place. We needed a reasonable and clean place to store my kid's stuff at a time when they were stressed out, and now that we're moving the stuff out of storage, again it has made the process more stress-free than it might have been. Nice to not have to worry about one thing.
Move in was smooth and easy thanks Don!!
Don was very friendly, helpful and knowledgeable. Needed a locker on a Sunday but would highly recommend d this location
Very pleased with the service provided by Don! Sweet and knowledgeable, thank you Don.
Don Mott took very good care of me. Excellent customer service and very personable guy. More than satisfied with this process
Don was great working with me and I really appreciated all his help.
I had the best customer service with Don today. The best in the business and I would recommend anyone in need of a storage unit to give him a call!!
Don will fix you up! Great service.
Don was super helpful in walking me thru the sign up process & making it easy for the movers to get in after hours
Great service. Easy access
I don't know who Don, is. This place is going down hill fast. It's unkept, the key pad hasn't functioned properly in two months and for some reason the drive way is not plowed or salted. It's a shame, I've rented here for over two years. Contacted customer service and Tina, wasn't very helpful. I'm moving as soon as the weather breaks.
Had a great experience with Don, the process was quick and he was very helpful
Don as A+. Extremely helpful and patient!!!!
Very easy process and Don gave very courteous customer service
Don was excellent. Extremely helpful and made the process easy.
Don was an amazing help in setting up this storage unit. Very friendly and professional.
Don is great! Helped us so much, made process easy! Facility is nice and clean too
Don helped me to find the space i am looking for. Nice to work with.
Setup a new unit with Don today. Couldn't be happier with the service, cleanliness of the place and the price. Definitely recommend
Came in and discussed my account with Don. He was very polite and helpful. A great resource for your company.
Rented a unit with Don today. Was an absolute pleasure to work with him. Extremely informed and helpful.
Don was very knowledgeable and provided us excellent client service.
Don was very polite and the process was very quick and swift
The New Manager Don was excellent in providing the utmost customer service to me even with a same day move in request. I would definitely be referring friends and family members to Public Storage in the near future. From: Ms. Lofton :-)
Service from Don is TOP OF THE LINE.
Was nice to meet Don today, we had great experience and definitely loved a lot the service. I highly recommend to use this storage and thank you Don again!
Thank you Don for helping us today! Had a great service. Definitely recommend coming here.
Wonderful customer service experience! From the first interaction on the phone to the walk around and setting up my unit. I couldn't ask for anything more and I have rented quite a few units, very recently and throughout the years and the service here is at the top of my list. The facility is well maintained and taken care of. The only reason I did not rate it a 5 star was due to all the dead flies. I am grateful for the extermination but it needs to be swept up.
Just purchased a new unit here and employee at the front desk Don was very helpful and answered all questions needed!
Don was very helpful, polite, and imformative
Don was great! Helped me get my unit quick and east
Don was very helpful assisting me with picking a storage space
Awesome experience at Public storage. Don was great!
Don was great, he got me squared away quickly and with no hassle!
Don was very professional with helping me pay my storage & explaining to me who's to keep my sorage
Dim was very cool and respectful
Stopped in to check what size storage I would need, the employee don was extremely helpful amd polite very knowledgeable.
helpful and friendly staff
The customer service here is fantastic! Don was super helpful and the units are indoors and clean!
Don was great!! Give him a raise
U have an awesome worker kat .great job
Kat was most helpful with a variety of things!
We were very happy with Andi at the Crafton location she was very helpful and informative. Thanks Andi
Can't beat the price. Hours are reduced but unless you need middle of the night service great place.
Really nice place. They have free carts to help move stuff. Indoor loading and unloading and pretty decent size elevators for the upper parts of the building. The pricing at the time of this post was the cheapest around. The facility was very clean and even has bathrooms!
Clean and friendly staff. Well maintained. Awesome communication. When there is a problem with my storrage I was notified immediately. Will recommend.
This was my first time using Public Storage. Facility was very clean and well lit. They have carts there that made my unpacking experience very quick and easy. Dale was extremely nice and helpful!
Great location, very clean, and easily accessible. The facility seems brand new and accommodates vehicles pulling into the actual storage unit (I drove a 20 foot Uhaul through!). Dawn was incredibly helpful and got us set up quickly and painlessly!
Fiona and Dale were very nice to us, allowing us to take a look at the facility. The site is very clean and convenient, and we're glad we chose Public Storage.
This was our first time using storage as we downsize from a 4 BR home to a 2 BR apartment. I was VERY impressed with a few things. First, Dawn who helped make this experience very easy by her thorough explanations. She also went above and beyond as I was having trouble getting my phone access set up. Second, the cleanliness of the place from the drive through to the storage area. Dawn apologized for the dirty tire tracks in the drive through area. You can tell she takes pride in her job. Very professional, clean and inexpensive compared to other storage companies. Make this your first and LAST stop.
It was my first experience using self-storage. And it was great! The price is the lowest, but the quality is high. $1 for the first month without no hiding fee (but still a $24 service fee). The location is great. It is easy to drive there even you drive a truck first time in your life. The facility is absolutely clean. Only one recommendation, elevator doors close too fast. Make it stay open for a longer period. Fiona helped a lot to understand how everything works on sight. Don't forget to take your lock.
Highly recommend. Kudos to Dawn and Fiona for excellent service and very informative. Very helpful. Place is amazing for storage. Drive through, unload, out of the rain. Even supplied carts to shuttle stuff to your storage area. Clean! Dawn and Fiona were mopping the hallways of storage units area! Overall very clean and very secure. Store inside has all things you needs for any packing or storage. Right off 79N exit. Thank you.
Made an appointment with Fiona on Wednesday for first thing in the morning on Thursday to get my unit set up. I needed to get to work on time. Dawn was there in the morning to help me get set up. Super quick (also informative) and I was able to get to work on time. Fiona showed up a few minutes later during the process and pitched in on welcoming me. Both ladies answered all my of questions before I could ask. Very polite. Very informing. Facility is cleanest I've seen, top notch! Secure. Excited for this to be my storing home. Great price!
Great service amazing building friendly staff they showed me where everything was and how to do it they helped me with my lock and the information i needed to know i felt like a pro by the end
I made my first visit to my storage facility since it became Public Storage. I was a little nervous when I heard my storage facility was changing hands since I've had no previous experience with Public Storage but I can tell you that they have been great! I had the pleasure of meeting Fiona, one of the new staff members. She was helpful, professional and made sure to check in with me again today when I went back. Thank you for your assistance!
Thanks for getting back to me so quick and explaining the problem with gates. And thanks for a free month. I hope you won't have any problems with gates in the future. I think , it is 5 star customer service.
Very pleasant experience! Very helpful team members! Made the storage and moving process very easy! Would definitely recommend to others to use their company and this location. The Cedar Ridge road location made everything so easy and they are also very well priced!
I had a great experience working with Tay and Deven. Both were super knowledgeable and friendly and made the rental process very easy, especially during a stressful time having moved across the country. Thank you!!!
Chris and Greg were amazing. Best service, fast efficient and friendly. Sleeping like a dream on the new mattress. Thank you!
Julian got me set up with 2 units today that are side by side. Gave a great tour of facility. Explained the leases simply. Great salesperson. Enjoyed the experience. Elevators could use a good deep clean otherwise very clean facility.
This place is awesome. I needed a short term storage unit and was about to sign up for one at a new facility, but found this one closer to home. I was able to get a larger unit for less rent AND the entire facility is a conditioned environment. The other facility charged extra for climate controlled units. This facility is bright and clean and secure. Would definitely recommend. The only downside is that my rent is so cheap I'll probably keep it for longer than I originally intended. Julian was super helpful.
This is a great place, always spotless. No complaints here.
The facility is clean and perfect for my storage needs. I was thankful I could easily reserve a unit and move in date online (for moving in the next day!). The employee working this Sunday 9/13 (I think his name is Julian?) was incredibly helpful for setting up my new unit agreement.
Beyond Self Storage is such a clean and organized facility. The staff are so friendly and helpful! I am glad to know I can confidently store my belongings in a safe and clean environment!
Very pleased with the price and the service!
The facility is extremely clean. Excellent customer service. Julian went above and beyond explaining each storage option, as well as giving a tour of the place. Highly recommend!
I have never met a friendlier, more helpful staff! The place is always clean & always smells good!! I absolutely highly recommend!!!
Awesome storage facility! Friendly staff, extremely clean, climate controlled and great prices!!!!! I would highly recommend!!!!!
Excellent location and very clean. Highly recommend.
Where is Beyond Self Storage at Robinson located?
Do you sell moving supplies?
What are your gate access hours?
What size storage unit do I need?
Love this new storage space. Drive right in unload/load your unit and drive out. Climate controled very very clean and secure as well as reasonable pricing . Would highly recommend
Great place to store things .Friendly helpful staff. Fantastic experience
The property is very clean, modern, well lit and conveniently accessable. Reservation and rental administration was quick, easy and professional. Staff were courteous and helpful.
Clean, efficient and a courteous staff.
Beyond Self Storage is an exceptional business. Employees are excellent, outstanding customer service going beyond the call of duty consistently. Thank you very much!
I love that everything is in side no outside and you can drive into the building to unload and load.
They pump an air freshener in through the AC. Love going in here just for that...
Beautiful facility, helpful and friendly staff. Very clean and secure. Happy with our decision to rent here.
Fantastic service. Unbelievably clean. Staff was very helpful. No complaints whatsoever.
Friendly and helpful staff Nice and clean facilities. Highly recommended.