Public Storage Self-Storage Units at 512 Castle Shannon Blvd., Pittsburgh, PA
Address
512 Castle Shannon Blvd. Pittsburgh, PA 15234
Office Hours
Mon-Fri 9:30 AM - 5:00 PM
Sat-Sun 9:30 AM - 5:00 PM
Gate Access Hours
Mon-Sun 6:00 AM - 9:00 PM
Storage Facility Features
---

5'x5'

Climate Controlled

Downstairs/elevator

---

5'x5'

Climate Controlled

Inside unit

1st Floor

Climate Controlled

Downstairs/elevator

---

7.5'x10'

Climate Controlled

Downstairs/elevator

---

10'x5'

Climate Controlled

Inside unit

1st Floor

---

10'x10'

Climate Controlled

Downstairs/elevator

---

7.5'x10'

Climate Controlled

Inside unit

1st Floor

---

10'x15'

Climate Controlled

Downstairs/elevator

---

10'x20'

Climate Controlled

Downstairs/elevator

Climate Controlled

Inside unit

1st Floor

Climate Controlled

Inside unit

1st Floor

---

10'x25'

Climate Controlled

Downstairs/elevator
Nearby Self-Storage Locations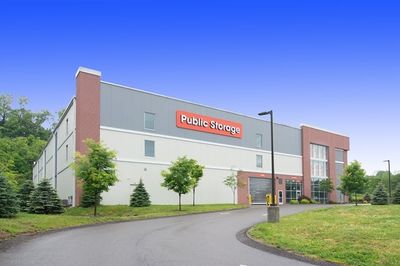 Self Storage Near
100 Cedar Ridge Dr
Pittsburgh PA 15205
Resources from the Help Center
See what fits in different storage unit sizes
Pittsburgh Storage Units Near Route 19 and Mt. Lebanon Golf Course
This Pittsburgh storage is located near Route 19 for easy in and out access to handle your next haul.
A 10x10 unit can help declutter a family room or garage; while a
10x15 unit
has ample space to store larger items such as living room furniture or sizable appliances.
At Public Storage, You'll Always Find...
Keypad Access

Friendly Staff

Month-to-Month Rent

Moving Supplies Available

Free Parking

Well-Lit Facilities
Reviews
( 149)
Both Kyle and Russ are AWESOME! Public Storage is lucky to have them on their team representing the company!
Russ and Kyle took great care of me, listened to my concerns, and helped me find storage on the same floor. Thank you so much, 1000%. You both are awesome. Happy customer.
Renee was so helpful! She saw me struggling to carry some rugs and jumped right in to help and even offered me cold water. 5 stars!
I got exactly what I needed thank you!
It was very charming place and people were super nice. Rene you are the best and Dawny help a lot. I think it was one the best place in my storage locations.
Laura was very patient and kind. She got my paperwork quickly, and she was very friendly.
Renee was so helpful for helping me and staying behind while I finished unpacked. She is amazing!!
Clean, well lit, facility in excellent condition. 4 floors, 2 elevators, a handicapped-accessible toilet, and two bubblers. Warning: don't remain even one minute after closing time, it's not easy to exit if you do!
Secure facility, very helpful staff. Able to answer all my inquiries quickly and efficiently. ( Thanks Renee!)
Very convenient, clean, and excellent customer service.
Renee was really helpful and great to deal with!
5 stars for Renee's customer service here. Prompt, efficient, friendly, and very customer-focused. Great job.
My husband had 3 storage units at public storage. When he passed away, I needed print outs of the payments made in 2022 and 2023 for estate and income tax. Renee went above and beyond to help me get the requested money formation. Corporate was not helpful. Public storage is lucky to have this kind employee .
Renee was awesome! She went above and beyond to help me get the best deal possible. I definitely recommend Public Storage!
Good service and Renee was very helpful
Dawny and Renee are fantastic and so very helpful. They are the epiphany of customer service.
Renee was very helpful and patient. It was aporeciated!
Renee was phenomenal and provided outstanding customer service. Her kindness is why I picked this location. There is one closer to my home but Renee was my deciding factor
The people at this property are amazing I have nothing but great things to say about this place! Dawny was amazing she accommodated all my needs and helped me so much ! All I can say is if I had a business I wd be honored having her on my team knowing that I can trust that with her in charge I wd have no concerns
Excellent service, Renee is awesome, got us an amazing rate and was incredibly kind!
Renee was super helpful helping pick out a perfectly sized unit for our needs !
We visited the facility for the first time today( 5/20/23). Our unit was exactly as advertised. Easy entrance and exit. App is easy to use as well. Very clean. And, the customer service was excellent, Thanks Renee!
I left a voicemail and got a call back from Renee less than 30 minutes later. Renee was so very personable, helpful, and understanding while assisting me on the phone today with a question I had about my unit! Castle Shannon Public Storage is lucky to have her!
Russ, the Property Manager was extremely helpful, and made completing the rental agreement easy and seamless. The facility is clean and accessible. The in-person signup was actually quicker than online, with great customer service. Thanks!
Son got his 1st storage unit and it was very easy easy access with blue tooth key card
I had an issue with a mistake I made and was unable to get out to my unit so I called and spoke to Russ who came up with a solution that saved me a lot of time and major expense.He deserve a huge bonus for his customer service skills thank you Russ
The perfect storage units! Staff is so friendly and helpful
Renee at Public Storage is absolutely the best! Professional and always willing to assist a smooth move-in process
Very clean storage units and I love the secure facility. Staff on site are very friendly and extremely helpful!
Renee at the Castle Shannon storage was super helpful and patient. She stayed over after closing to finish my rental.
Renee was awesome helping me move in and learn my way around, also super easy to upgrade to a bigger unit when I realized I booked one too small! 10/10 would recommend :)
Good place. Indoors. Climate control. Reasonable prices.
I cannot say enough about the staff here at the castle Shannon location. They were all so helpful and pleasant. It's hard to find employees with great attitudes and willingness to help. *****
Taona is amazing. My stay there has been nothing but the best. Highly recommend this facility to friends and family. Found a long term customer whenever im in need of another unit!
Taona was the absolute best customer service rep I have encountered I. A REALLY long time. She was very patient and concerned about my satisfaction. You are so lucky to have her as an employees!
Taona has been wonderful from the very beginning! Super helpful and knowledgeable!
Efficient, dependable, and helpful staff who have facilitated our move back to the area. Taona is matter of fact and represents the company well so rules and regulations are upheld for all tenants. Taona is great to work with and I'm grateful for her support and flexibility.
Taona is a Godsend…I came in here very frustrated and she walked me thru it all and eased my mind.
I recently started a small business and needed to rent a storage unit; I called around and visited a few. I made an appointment with public storage and met with Taona. She was delightful and walked me through the need to knows to get a unit that would be the best fit for my needs. I appreciate the time she spent showing me different units while juggling all the other customers.
Had a great experience with Taona and Public Storage. Highly recommend. The service and kindness was exceptional.
I had a very good experience with the Manager for Castle Shannon, her name is Taona she drove all the way over on her time to Cedar Ridge location for me to exchange locks because I told her I was leaving town the next day, it's the simple things that count because I felt like others would have thought that it was simple and didn't need addressing. Also when I asked her about how to establish my account with payments boy when I tell you she did not hesitate to help me, she didn't. What a blessing we need more Taona's in the world today because people lately just isn't pleasant and they give you mediocre service. Ps. She kept a smile on her face the whole time while talking, who does that anymore. I assumed that she is one of your property managers if not you need to make her on. She's a keeper. Thanks Taona
My interactions with the store manager -Taona-Have been nothing but positive way helpful and all around beneficial to my very complicated storage needs. From day one when I started working with her, Taon's made sure I've had all the boxes I needed, provided the extra large storage spaces I needed and even stayed late a few times to make sure I could get into my units. This last time she even help me get my dining room table into my SUV because I couldn't lift it by myself. The store manager really goes over and above and cares about her properties she manages. I'm highly impressed by her work ethic and I would hire her to work for me anytime. She' goes over and above for public space storage.
Great service! Went in to look at a 10x5 unit Taona was able to help with my current unit. I would definitely recommend this place to anyone
Excellent service from Taona. Looked at 10x5 and 10x7. Very patient during a stressful time. Recommended.
I would give zero stars if I could. Our experience with this this facility has been awful. They locked my mom out of her storage space upon the death of my father, despite her producing a death certificate and being listed on the account. They required a notarized paper in addition to the death certificate, which was difficult for her to get as she is currently undergoing treatment for a serious illness. Her window AC units were in the storage space and we could not get them. Even after producing the required paper (which made no sense to begin with since a death certificate is a legal document form the state), we were told there was another 72 hour hold before we could get in there. The temp was in the 90s and we still could not get my mother's AC units. I understand that they are trying to protect customer's property, but it seems to me common sense decisions should be made to put people over policy.
Have you ever looked up at the sky and wondered "Is their a perfect sandwich just for me" when browsing online? I have. Looking to Public storage to house my horse headed dreams in a safe, protected box; I was promised that my Oats would be cared for as I nayed in delight. Other Sanwhichless HEATHENS that don't honor the lettuce would lie to me, but after seeing the near Horseheaded insanity level of patientence and waffle loving DEFICATION to the customer, I can proudly say that Public Storage is lucky, no HORSESHOE lucky to have a manager as caring as Taona. Now if only I had some hay...
Terrible service. Not friendly, helpful, or kind. Plus the access is difficult. Use a different storage company!!
WOW IM SO HAPPY I HAD A REALLY GREAT EXPERIENCE WITH TAONA @ THE CASTLE SHANNON LOCATION THAT GIRL IS AWESOME HER CUSTOMER SERVICE WAS REALLY GREAT DEFINITELY MADE MY DAY & SHE KNOWS HER BUSINESS
Excellent service! Very kind, friendly, and knowledgeable staff.
Tonaya, property manager is extremely helpful
Heads up to anyone looking for a clean state of the art facility I highly recommend this location don't be fooled like I was when I drove by this facility fir months since I will be moving soon I decided to check it out I was shocked at how many units and how clean and beautiful Taona was super nice and lot of time explaining how everything works I decided on a 10 x 10 unit and we had all the paperwork completed in a short time they offer a great deal on first months rent
When I was at the Cheswick location and Taona helped me from this location on the phone. Great customer service!
The place is well kept and easy to get to. Taona was great. Had a few questions she needed to look into, called me back promptly with updates. Everyone who worked there were always helpful. Units were nice and clean. Just moved out and they were quick to coordinate my refund since I paid a year in advance. If I needed storage in the future, would def use them again.
Taona has been so helpful throughout it this experience. Fast and amazing service, can't thank you all enough. Definitely recommend renting here.
I had a great experience working with Taona. She was very helpful and knowledgeable anout the units. I would recommend this storage facility to anyone. Very clean and also offers public restrooms
The lead staffer here, Tyona(sorry if I spelled it wrong)..is amazingly friendly. The place itself is very clean and well maintained. It is climate controlled and secure
Taona was a pleasure to work with! She helped me so much she was very helpful and kind! I would recommend. This location to anyone looking for great hospitality and a storage unit that actually cares! ⭐️⭐️⭐️⭐️⭐️
Great place for storage. Clean and accessible. Taona the manager is awesome! Helpful and efficient. All in all, a great moving experience! I highly recommend this business!
Manager on duty in Castle Shannon - Mia - was amazing! We had a few logistical issues and she got us squared away quickly! Thank you so much Mia! Location is new, clean, and both secure and easy to use. Be aware that all loading and unloading happens on the ground floor. To reach units not on the ground floor, you will need to use their elevators and trolleys. All in all, a very positive experience.
Taona went above and beyond for me. I've had such a great experience storing with them. Always so polite and positive would highly recommend this storage place to my friends and family!
Taona was wonderful to deal with, need more like her. She should be a trainer for others, great customer service. Ron G
Taona was awesome! She let me know that she saw me and that she'd be able to take care of me when she was done with the clients ahead of me, and I saw her down on the floor where my locker was and she made sure I knew where to find it. I really like their helpfulness.
Taona was amazing work. Very fast and efficient
Very nice, very pleasant, very helpful
I had to write a review because I just had the best experience with Taona at Public Storage. We signed up to rent a unit on-line and when we got there we weren't that pumped up with the units location. I expressed this with Taona and she was beyond attentive to my concern and was willing to figure out a solution that worked for us. She walked around and showed me a handful of units and she wanted to make sure I had a great experience. In addition, she stopped in on her off day to make sure we were good to go! It was really an amazing experience. Taona really went above and beyond and I so appreciate this. Thank you Taona!
Well so far so good 👍 went to facility to see the site and was met by Jessie who was very helpful , explained how things ran and showed me storage space. Everything was looking ship shape, we will see what the future brings. This company is very fortunate to have Jessie working for them. Thank you again for your help Jessie.
Easy to use this storage unit. I have the app with the door control into the building, which gives it security and ease. The facility is clean and well layed out. The elevators are central and large, so it is easy to pull in and unload. There are flat bead carts there for use (at no charge). The office never seems to be staffed as it has been a problem each time I go. But besides that, it is easy to rent online and pay, then have my own lock (Public Storage charges $20 for a lock). I prefer digital locks, but P.S. gave a keyed lock. The 5x5 unit is very small and I have to upgrade . I don't think the 5x5 has the depth of five feet and is impeded by a beam. I suggest inspecting the unit before renting because now I need to get a larger unit. FOLLOW UP I went back and the property manager was there for me to get a larger unit and was very helpful in showing me alternatives. She did a great job. Thank you
Very nice employee very knowledgeable and friendly
Taona was pleasant, efficient, and most helpful in getting me set up with a storage space.
Taona was very helpful in getting me set up with a unit. Had a problem with the app and she went the extra mile to help get it working. Great service!
Taona went above and beyond all expectations of our rental experience. She was professional, courteous, and amazingly helpful. Taona has always been available to return calls, troubleshoot and provide outstanding customer service. Based on her, I would highly recommend Publi c Service, 5 stars!
Taona was awesome and a huge help, she helped us find the unit that fit our needs and was very through in her explanation of everything Castle Shannon Public Storage had to offer. We are happy we found her and this place!
Taona is amazing! She is pleasant to work with and is very accommodating to my storage needs. I can't recommend the storage facility enough! I loved having my belongings here that were clean and safe!
The Public Storage in Castle Shannon is the best! And Taona is awesome!! She was super helpful and friendly! I've never rented a storage unit before and she made the whole process easy and seamless. Her customer service was superb! And the district manager Max was super helpful as well! I live in California and he is very prompt and accommodating in responding to questions. I highly recommend this facility - super clean, easy to get in and out, fabulous hand trucks, plus the amazing customer service! Oh, and an added bonus-it's right by Graeter's Ice cream😜 Dec 2021 additional praise 🙏🏻 Taona really is the best 🙌 Super great to work with and super helpful with billing questions and accommodating! I highly recommend this facility! Ask for Taona😉
My brother needed a storage place at the castle Shannon location and I was in Texas arranging the rental of a storage unit. What an easy process to do. The team at this location were so helpful making this happen to quickly. The storage unit was clean and ready to use. My brother thought it was perfect for his needs. I would absolutely recommend this location to any of my friends and family. Thank you!!!
Outstanding facilities!! Very popular with folks...all the room you need...
Great experience using the storage unit! Taona was very helpful finding the right size unit for me and the moving in process was very easy thanks to her!
This location is very clean and affordable. Kat is very friendly and made the move-in process very easy! Thanks!
Clean and efficient. Great customer service. Exceeded my expectations.
I had to get a storage unit under very stressful circumstances, moving my daughter's apartment contents while she is under extended medical care. I was so flustered the day of the move as I coordinated various things to make this move happen. Taona, with whom I had spoken to make the original arrangements with Public Storage, was even more wonderful, knowledgeable, and helpful in person. Sometimes what you need most under stress is for someone to be exceptionally kind. Taona was kind and more. Thank you.
Taona was very accomdating and very pleasant to deal with. I will definately recommend your storage facility because she made it very easy and took care of everything efficiently.
Do you auction abandoned unit contents? If so,how do I get involved?
Wasn't thrilled when Beyond Storage was bought by Public Storage, as I loved the people and the place just the way it was. I was looking into leaving when I talked to Taona. She is AWESOME and the only reason that I am sticking with Public storage! They are SO incredibly lucky to have her on their staff!❤️
Taona was super helpful while showing me storage units. Moving is a very stressful time. I feel so much more relaxed as she made the moving process so much easier. Thank you!
Taona was such a pleasure to work with. She was patient and helpful. The units were clean and the prices were great.
Tayona at Public Storage could not have been more helpful. I have never had a storage unit before, and she was very knowledgeable and patient with me in going over the units and the pricing. She was very attentive in returning my calls and answering any questions I had! The unit itself is very spacious for the price and I was happy to find one with temperature control.
I liked them better when they were Beyond Storage before they got bought. The place is super clean and quiet and has indoor unloading. Amazing features. However they raised my rate for a 10x15 2 months after the acquisition by 12% and they 'sort of' make you get their preferred insurance which is higher than the previous option. Now I pay $117. The reason I'm extra annoyed is b/c the bathrooms aren't nearly as clean ( I heard a customer say there was no tp in the bathroom the last time I was there and there was a worker still on sight) and the grass is 3 ft tall. What am I paying more for???
This place is awesome! Clean and friendly staffs. The price is very affordable
It was great there so nice and well kept and convenient the guy dale there was amazing helped my dad get a great storage locker for a great discount really glad he was there to help up he is a really great guy i highly recommend this place
The place is very clean and new. Taona was very helpful, all the staff is very nice. Would definitely recommend the place.
Taona and Devon are great. Very helpful and informative. Everytime we called with our many questions they took as much time as we needed to answer and explain the process. They both are very patient. Hope they both get a raise, they are deserved.
They took over for Beyond Storage and the service there is still excellent!!!
Taona was one of the nicest people I met and she was very friendly and very helpful in my purchase of a storage unit, she provided me with excellent service! Will definitely recommend public storage and her! Thanks again taona!
From my first call this staff makes it their business let you know that they are excited to have your business. They like their job and their services and facilities. It's been a pleasure this far!
Very very clean! Personable staff! Highly recommend this place!
Meghan and Lee are courteous and professional -- excellent customer service in every way!! Additionally, this is absolutely the cleanest and most efficient storage facility i have ever seen! 💯
Helped us get the right setup for our cub scout pack. Clean, well managed facility. Good communication with Mgmt.
Friendly service and a very nice facility! Very happy!
Megan was super nice and helpful when renting our storage unit. Also, it is absolutely the cleanest storage facility I've ever seen!!
I had a great experience booking my storage unit! Lee was so nice and helpful, she explained everything I was paying for and also gave me a tour, showed me the unit that i was interested on and made the whole process super easy! Would 10/10 recommend!
The customer service I received today was outstanding...far superior to other storage facilities I have tried. The manager, Lee was exceptionally friendly and helpful in advising me of the options available, and patient as I considered how each would fit our needs. Lee & Megan walked me through all of the steps to securing a unit, which were a breeze.
I transferred some household items to this place from another firm. Their location is only a few blocks from my home so is very convenient. It is new, immaculately clean and well run. I also like that the facility is climate controlled. I'm very pleased.
I want to give this business five stars. Storage here has truly gone upscale. The place is perfectly clean and very convenient. You can drive right into an air conditioned environment, grab a hand truck, and take an elevator to the floor where your storage is. You can use a clean lavatory and take a drink from the water fountain; music plays on the loudspeaker. And the folks - Megan and Lee - are very friendly and do great work on the business end.
First off, Megan is just a joy to deal with. Loves her job and it shows. The facility is fabulous. The easy access with their app makes it a breeze to come and go. Units are clean and easily accessible no matter where your unit is located.
Very clean and well maintained- spotless. The phone app to get in and out is fantastic. Staff was able to answer all of my questions and very happy I chose Beyond.
Wonderful customer service (thank you Megan!) and spotless facility. Clean bathrooms and smelled clean. Price of the 8x10 was on par with other facilities.
Facility is absolutely spotless, and Megan is the best! Amazing price and amenities. Would highly recommend.
Highly recommend this facility! Nicki provides the best customer service. Our unit has slight dust, she still insists to clean the space for us. The whole storage facility is temperature controlled and is new, clean and accessible. There's elevator to get to the unit easily. The price is also reasonable. I would trust this place to store my belongings.
Not well marked exits. Not secure overpriced
Super easy sign-up and move in process... even in a pandemic! Facility is cool, very clean, well-lit and easy in/out. Unit is roomy and easily accessible. Availability of multiple push carts is a bonus as are the well-maintained restrooms.
Great place. Very clean and always felt safe going in and out. Would recommend to anyone looking for a storage space!
It could not have been easier to sign up and get started. The staff is professional and very nice. Storage area is clean and easy to access.
Really great experience. I worked with a gentleman by the name of Michael Madden. Mike was terrific made me feel comfortable and ushered me through the rental process pain free! I will definitely share my experience with friends and family. Super clean facility made me confident I chose the right storage company. Thanks again Mike !
Very clean. Easy to get to. Helpful staff.
Great space. Conveniently located. James is a great property manager. Always responsive and a man of his word. I waited for this property to open for 6 months and he kept me updated and I was one of the first in the completed property! Check them out!
The people who run the place are nice, but I have a problem with the. Access hours. I also had the displeasure of waiting 2 weeks for them to get the broken entey gate fixed! No reason in the world it should take 2 weeks to fix the gate door! The icing on the cake was the other day the exit gate was broken.
i just rented a unit at this brand new facility. Very convenient layout with indoor parking and carts to use for transporting my belongings over to the unit. Fantastic service by Taylor! She was very helpful and did a great job showing me around. Revising my review based on recent rate increase. (loosing a star) Feels like bait and switch. Still a great facility with friendly staff.
The facility is extremely clean as it is brand new. The hallways are well lid and storage spaces are ample with the dimensions that you need. I haven't been able to check out the prices though I assume they're comprable to other self-storage places. The drive-thru is key to getting out of the elements when you need to drop your stuff off. Lots of carts to schlep your belongings into your storage location.
Facility is very clean, with secure access, a covered/indoor area for loading/unloading, carts readily available for hauling made easier, elevators to your floor, and the entire building is well-lighted. I was impressed from the time I went to look at it, and now that i've Moved my things into storage there, I will say I am very pleased! I would highly recommend this facility if you have storage needs.
New location so it's clean for now.
Very easy experience setting up a new storage unit. First month is free, so that's nice. The self check in is very easy, the place is brand new and very clean. There are video cameras everywhere so I feel pretty safe when I'm there by myself. I would highly recommend!
Picked up a unit won on auction. Friendly staff and very clean facility. Great place.
Our professional organizing team took a tour of Beyond Self Storage yesterday and really was impressed! We can't wait to refer our organizing clients to this clean and climate-controlled facility!
Immaculate brand new building. Easy access, very convenient. Drive-in to load and unload out of the weather. James and Mel have been great to work with.
Such a beautiful new building. Love the drive thru climate control!
So excited this location is now open!!