Public Storage Self-Storage Units at 660 Silvercreek Rd, Wadsworth, OH
Address
660 Silvercreek Rd Wadsworth, OH 44281
Full Service Kiosk Available
Office Hours
Mon-Sun Self Service - online & on-site eRental
Gate Access Hours
Mon-Sun 6:00 AM - 9:00 PM
Storage Facility Features
Small, Medium & Large Storage Units
---

10'x18'

---

5'x10'

Outside unit

Drive-up access

---

10'x10'

Outside unit

Drive-up access

---

10'x20'

Outside unit

Drive-up access

---

10'x30'

Outside unit

Drive-up access
Nearby Self-Storage Locations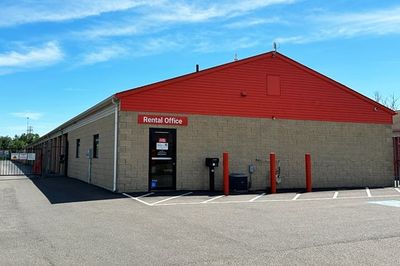 Self Storage Near
80 W Waterloo Rd
Akron OH 44319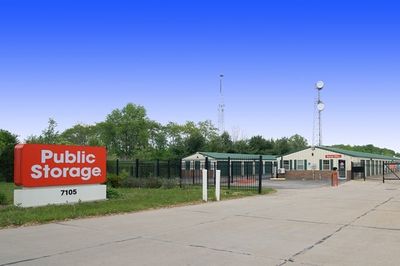 Self Storage Near
7105 Wooster Pike
Medina OH 44256
Self-Storage Near Wadsworth
Resources from the Help Center
See what fits in different storage unit sizes
At Public Storage, You'll Always Find...
Keypad Access

Friendly Staff

Month-to-Month Rent

Moving Supplies Available

Free Parking

Well-Lit Facilities
Reviews
( 39)
Gate don't open on own when pulling out.. its a pain. Have to get out of car every time! They called snd fixed my complaint and everything works now so I'm satisfied now. This review foes back and forth.. I have auto pay set up but they don't take it out. I have to go in and pay it myself or the threaten me with later fees! It's auto pay! Take it! Why do I have to do it!
She awesome help me in lots always
Debbie is very nice and helpful! Will use wadsworth location again in the future if needed
Debbie, did a fantastic job!
Great prices, quick application process. Debbie was amazing and helped me the whole way. She is very patient and soo friendly!!
Debbie is awesome and was so helpful in finding the right size unit for my needs! She's the best!
Great experience with Debbie in the wadsworth location,she was so helpful in getting me the right unit for my needs and answered every question i had with a smile-such a great asset for the company and if i could have given more stars i definitely would,being in retail business its nice to see somone who actually cares about there customers as she does
My wife and I are moving back to Ohio in a couple of weeks my father-in-law told us about Public Storage so we stopped. We met Debbie she was kind and helpful with our needs. We told her what we were going to store and she showed us a couple of spaces. She was friendly and very professional and knowledgeable. We thought that kind of customer service was in the past. We are definitely going to store our belongings there when we move. People nowadays i know forgot what customer service is. But Debbie clearly knows. We highly recommend this storage facility.
Can't recommend this place enough! Debbie is super sweet and very nice to work with. Pricing on units is reasonable and definitely a very good value for the level of service you get. Also one of the few places that will let you store a vehicle in an enclosed unit (providing you don't leave any oil spills behind) for a good price. Customer service is fantastic and everything was super easy. Although I'm moving to a new location, I'm sticking with Public Storage because of the great experience I've had with the location in Wadsworth. Thanks again to Debbie for making everything easy and friendly!
Had a great experience with Debbie. I stopped by my unit and had a few questions regarding the change in ownership. Debbie answered all of my questions and was a pleasure to talk to. Very friendly and professional!
I had issues with a lost key and trying to sign new lease since new ownership. Debbie was beyond helpful and sweet. She helped me address all my issues and helped get me set up for an online account. She made the experience so easy and I am so grateful.
Had an appointment with Debbie this morning. What a very kind and passionate worker. She was very knowledgeable and understanding of my needs. I will be using public storage in near future. The property is so much cleaner now then when it was called grizzlies. I would highly recommend using this facility for all your storage needs.Way to go for getting it cleaned up.
I called and spoke to Debbie about a unit. She was very sweet and professional. She answered all my question, very knowledgeable. When I went to see the unit she was very professional. It's nice to see someone who enjoys what they are doing. Great customer service.
Debbie..provided excellent service today...very helpful..and friendly....rare thing these days..
Debbie is very pleasant and friendly. Needed to update my payment method and she took care of it without delay. Very efficient and professional. Hard to come by these days.
5 stars if Electric and heat was in the unit. Amen
Debby did an amazing job helping us with a 10 x 10 after the 5 x 10 we had became too small. The new unit was clean and ready to go when we needed it. Great place, easy access. Thank you
Debbie at Public Storage in Wadsworth is great! She helped us figure out the problem with our billing situation. She also started the process to have our unit's door fixed, which the previous owner never did. She also is getting us a new lock/keys because of another problem we had. She did all this in a very friendly, professional manner. Thank you so much Debbie!
Debbie is a very good hard worker, very nice to me, very kind to me, answers all my questions, she is very happy @ her work place,I think she should stay @ her work place.
Vanessa took great care of us and made sure we had what we needed at a great rate
Clean, secure (locks, cameras, and security codes), and convenient. Would recommend to anyone needing extra storage at an affordable price.
Nice storage units,good pricing.
Just recently rented here. Price is good and the storage garage is very clean and well maintained. The person that I talked to was very friendly and easy to work with. Signed up, paid, and made all arrangements over the phone in a few minutes. Access to the complex is simple and seems really secure. It must have a good reputation, because pretty much every unit is rented. Extremely happy so far. I would highly recommend!
Easy access to your storage clean
Good place to store your belongings and know they are safe on camera's
The manager Amanda is so friendly and helpful.
Great people and nice, clean place!
Management is great and will work with you...
Who do u use when you have a auction at your storage units?
How big are your units, and how much do you charge????