Public Storage Self-Storage Units at 1693 East Ave, Rochester, NY
Address
1693 East Ave Rochester, NY 14610
Office Hours
Mon-Fri 9:30 AM - 5:00 PM
Sat-Sun 9:30 AM - 5:00 PM
Gate Access Hours
Mon-Sun 6:00 AM - 9:00 PM
Storage Facility Features
Indoor & Outdoor Storage Units

Property Manager Lives On-site

Small, Medium & Large Storage Units
Office Hours
Mon-Fri 9:30 AM - 5:00 PM
Sat-Sun 9:30 AM - 5:00 PM
Gate Access Hours
Mon-Sun 6:00 AM - 9:00 PM
Storage Facility Features
Indoor & Outdoor Storage Units

Property Manager Lives On-site

Small, Medium & Large Storage Units
Close Location Details
View Location Details
---

5'x5'

---

5'x10'

---

5'x8'

---

5'x5'

Outside unit

Drive-up access
Nearby Self-Storage Locations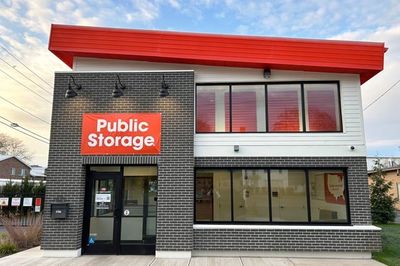 Self Storage Near
1677 Penfield Rd
Rochester NY 14625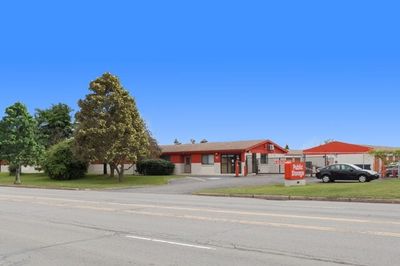 Self Storage Near
605 Lee Road
Rochester NY 14606
Self-Storage Near Rochester
Resources from the Help Center
See what fits in different storage unit sizes
At Public Storage, You'll Always Find...
Keypad Access

Friendly Staff

Month-to-Month Rent

Moving Supplies Available

Free Parking

Well-Lit Facilities
Reviews
( 420)
I had such an amazing experience with public storage. Definitely will recommend to friends family etc. Kathy was such a big help she was patient, professional, kind understanding, and very knowledgeable.
The customer service representative that helped me was very professional, resourceful and polite.
Great Service from Kathy Shes Patient and Took Her Time To Help Me Find Perfect Unit For My Stuff!!
I arrived on the East Ave property storage grounds to be cheerfully greeted by "Cathy" who was both a peoples person and well informed agent. She gets 👍🏾's up from me!
Kathy was absolutely wonderful, she stayed late to make sure I got my unit. What a wonderful person!!!!
Rented. Filled my storage with a hole in the next unit. After I was packed they wanted to fix it. I don't think so. I great girl at office. Forgot her name but she is as nice as beautiful. The others not so nice. Rent goes up every 6 months. Found a new area in East Rochester 1/4 money. Gated access. 24/7 access. This place just took advantage of me. I will be out by next month.
( Be aware before choosing this storage space) I tried to refrain from leaving a bad review as I attempted to contact the district manager two weeks ago and then again today and I still have not been able to speak to anyone. The price of my storage unit that I've only had for 4 months has went up $47 dollars and I wasn't even made aware of this change happening. They claim they sent an email but when asked for proof they stated they didn't have any but would send it again via email I still haven't received it and it's been weeks then spoke to someone else who stated they mailed out a letter and sent a email, I have not received anything in the mail from them. I do think it's a little odd for the price to jump up that much in such little time but I still try to have an understanding that every is expensive these days. I just feel like being properly notified at least 30 days before hand would have been helpful also my monthly amount has been raised but the elevator that I have to use to get things to and from doesn't even work. So if you're transporting couches and stoves etc you'll have to use the stairs which is literally so inconvenient I've complained twice and all they say is they are aware of the situation and have put in a ticket for it and god only knows what other elevators don't work and I've been experiencing this the month after I moved in and it's still and issue. Smh
This storage unit has been a great experience so far. I have had no problems with getting in and out of this facility. All my belongings are in a safe place until I move to a new apartment. Thank you, Public Storage, for your convenience, great service, and prices.
Kathy and Eri have amazing customer service skills. They were so helpful and accommodating to my needs. If you need a storage unit I definitely would recommend this place.
Amanda was very polite, helpful and communicative. We greatly appreciate your prompt service, thank you.
Fast and efficient, super helpful and friendly staff
Eri- Very personable, helpful, precise, and patient. So appreciative! It will be nice to recommend this to others!!
Perfect location for East Ave neighbors. Between on-line and Kathy assisting in the process, getting storage for my car was quick and easy!
Ari and Amanda who were both incredibly helpful. I made a mistake while reserving the wrong type of unit over the weekend, and Ari and Amanda were both super great in making it right and helping me resolve the issue. The kind, extra customer service makes a difference. Thank you!
The staff are always very pleasant and professional. I have been a customer for 5 years and I have never had an issue. Whenever I was late on a payment, Cathy worked with me.
Public Storage is great. Very easy to enter and exit..The employees are helpful and knowledgeable
Kathy was very helpful. She was very patient with us as first time customers. All great vibes and very nice. Helped us feel welcome to the public storage family.
Appreciate Kathy for hooking me up with a bigger storage unit!! LIFE CHANGER
House amazing place I've ever rented from storage wise the best lady Kathy is the most amazing nice down to earth woman. I've met in a long time I recommend this place to a lot of people.
Where do I begin? Ms.Kathy was a huge help, the professionalism was through the roof! I couldn't be more grateful for all of her knowledge, support, and patience that she has displayed. Thank you Ms.Kathy!
I spoke with Kathy at 1693 East Avenue In Rochester New York. I wasn't feeling my best and I thought all was lost and she was very compassionate and understanding. Even though we couldn't really resolve the situation. Her Customer Service was AMAZING!
Old doors my husband hand got lots scratches
I was very stressed out today but Kathy really really helped me out with everything. I can't thank her enough so sweet and explained everything very clearly. Would definitely recommend
Kathy was very helpful and kind. We really appreciate her help. Thank you
After the amazing and outstanding customer service received by the wonderful staff (specifically Amanda) at Public storage on East Avenue, I would not. I will not ever go anywhere else or recommend anywhere else for my public storage needs. The amazing service and amazing prices, and ability to accommodate our needs upon arrival, went above and beyond anything I would've expected.
Very friendly flexible and helpful.
Amanda was great! She was very professional and made sure we knew everything about our contract! She even walked us to our storage unit. Wow great customer service!
I was coming from out of town in my Uhaul to get my things out of storage. We hit a lot of traffic in Erie and Buffalo so we weren't going to make it on time before the office closed. We were do to get there about 20 minutes after closing. I called the office about and hour before closing. Kathy stayed after closing to make sure I was able to get my things out of storage because I didn't have any hotel arrangements to come back in the morning. Something so simple but she went above and beyond to help me after working all day.
This place is horrible!! My mother has a unit there and wasn't even a month behind and they wouldn't let her fix her lock and was talking about auctioning off her stuff
Kathy tha Property Manager is tha Greatest and she definitely will get recommended to all my Family and Friends. Salute
Kathy is great she always helps me and answers all my questions love when I see she's working
Cathy and her team of employees are the best and have been for the past five years.
I love Kathy so much just when my day was going bad she help turn it around
She's a good person Ms Kathy is a people person and she deserves a raise
Kathy was super helpful, kind, professional and made the experience very friendly and easy for me.
Amanda & Kathy were very awesome , patience was 100% ! Love the energy 😊
Great place to store your stuff safely . Amanda is a beam of sunshine
This experience was excellent. I worked personally with Kathy and Amanda from the reservation, purchasing of supplies, and move in. Thank you, ladies, for your exceptional customer service.
This place is great, love the lady at the front desk good customer service
Very friendly staff. Knowledgeable of job
Kathy do very good job on her job . Thank you 💐💐💐
Amanda was very friendly and helpful💕
My company has been using public storage for several years... My contact Kathleen has been nothing but a great help with any issues or concerns that we may have had if you're looking for a storage space public storage is the spot 🙂
Pubic storage East Ave been here Since February here I've been only 4 months I haven't had not one problem my unit has been safe and I unbothered with my property I've gotten blessed from the property manager Kathy I love her she a sweet kind person she helped me and the best way fashion and form today I really appreciate her she's answered all my questions and understanding I've never met no one like her if any one need a storage place unit don't pass by please get a storage unit here there very nice people very understanding and I'm differently not leaving here no time soon thanks so much you kathy you are the best
thank you Amanda for all of your help on my rental! highly recommend public storage !!
Amanda was an absolute pleasure. Fast quick and easy service. I'm glad I chose public storage.
Kathy was so sweet to me an helpful she actually helped me when in need med it the most thank Yu . Will continue to do service .
Amanda was super helpful and made the process easy and quick and made sure I got what I needed for my space! Thank you.
Amanda was very helpful and and awesome
great services from Amanda
Great facility. Clean units and friendly, helpful staff service. I couldn't have asked for a better experience.
I LOVE KATHY she was very positive and nice .and I feel like my will be secure and safe I happy I choose public storage east ave THIS GOING TO BE A GREAT MO.
Very Nice and PROFESSIONAL!!(Amanda)
Thank you Amanda for your assistance with the app and rental! You deserve a happy hour! 😊
Thank you Amanda for all of your help!
Amanda S. was top notch and able to answer all my questions and help me with all the things. Enjoyable and efficient experience and I would recommend anyone I know to this location! Thank you for your expertise and time, Amanda!!!
Kathy is a pleasure to work with.
Kathy at the east ave location is amazing she helped me in every way and answered all of my questions as well as assisting me in finding the perfect size and what storage unit best fit me she is so sweet and very patient highly recommend this location!
Storage place had no lights and then banned my friend after he had just paid for a monthjust for plugging a lightinto an outlet
she's kind and nice. Helping me to open the door even it took for a while. It was good experience!!
Kathy is so nice and also the best well recommended 💯
Amanda helped me with my rental fairly quickly and efficiantly. Excellent customer service. Thank you very much!
Just wanted to say I love Kathy she has such a great spirit and awesome customer experience the whole experience was awesome even if it is just to get a storage unit i enjoyed every minute talkin with Kathy
Amanda and Kathy were wonderful to work with esp. since I moved 3+ hours away. They made me feel like I was their only concern! Professional and kind!
Amanda was very helpful and deserve 5 plus stars for her work and highly appreciate the help and patience with the language barrier. Thank you!
Kathy was nice…BUT, there was not a ONE STORAGE CART…NOT A ONE! And NO ONE to help find one because it was only 1 EMPLOYEE running the entire storage unit…And I had to haul ALL my belongings to the 2nd floor….and dwn an extremely LONGGGGGGGG HALL WAY! Took me 3 1/2 hours an I'm disable who had 4 back surgeries and 4 shoulder surgeries….I WAS MAD BEYOND MAD….an had NO one could help at the time frm family or friends because it was during their working hours,,and I had a Uhaul in which I was LATE returning because I had no cart to assist me….,I JUST KNEW THIS PLACE HAD STORAGE CARTS! And the reason why there was NO storage carts was jus unbelievable issue and jus not right! Even an elderly couple didn't have no cart to help with their STORAGE belongings! Jus not GOOD EXPERIENCE! But Kathy could help because she was by herself! She should of had some type of assistance to help customers! :-(
Staff is very helpful with my transfer and showed me other units for to make the best selection.
This is my second experience using public storage on east ave. Amanda M has made this second time such a pleasure. She is very professional accommodating and personable. Very knowledgeable on the property and was able to make multiple changes to accommodate my needs appropriately.
Thank you Kathy. Great experience with you today.
Kathy at East Ave Public Storage is beyond AWESOME!!!! Not only did she help me, she also helped save me $$ by letting me know about the "Special" they are running on certain size units!!! Thanks Kathy, YOU TRULY ARE THE BEST
Amanda had great customer service and was super quick with the process!
Amanda was Very professional and polite
East Ave Public Storage was amazing! Great Customer Service, especially, CORY! I highly recommend this facility!
Amanda is a great her customer service skills is great and have excellent service 😍😍 and she a Gemini just like me 🤘🏾💕
Had a great experience renting from Public Storage on East Ave. This staff was very helpful and responsive, and the location was convenient. Access to the building was easy but secure. Cory in particular was especially helpful! Would recommend using the services here.
Awesome customer service a guy name Corey was a very great help and professional thank you!!!
Nice, friendly and helpful staff. Quick and easy process. Great experience!!
Cory was super nice and very helpful.
I had a wonderful experience at Public Storgage at 1693 East Avenue in Rochester. Amanda was very helpful including helping me find my key which I had misplaced! Great company.
My wife and I were moving and Corey and Amanda at this location were incredibly helpful, nice, and professional. They are knowledgeable about the products they sell and it was easy to work with them. The prices at this store were significantly cheaper than other places like UPS for example. All that combined made it a no-brainer to use public storage's storefront to buy packing boxes and other packing materials. And they allowed us to return any unused and unopened products which was appreciated.
Corey and Amanda were great, i appreciated their explanation on services.
Corey was quick n helpful! Perfect service!
The service I received was amazing! Corey helped me out so much!! Highly recommend this location !!
Had a great experience,got In acquired my unit in a very fast fashion the young man that helped me was great service and excellent experience couldn't have asked for better customer service thanks again Corey hope you see this
It was nice to meet Cory, dude is being really helpful and knowledgeable about all the options about units. Will definitely recommend more friends to store here.
Cory was very helpful and rental process was fast!
Cory and porchea were great people and they helped me out!! Definitely recommend this place!
Wonderful service, pleasant and helpful staff
Someone is only here part of the time. It happens all of the time. Today I need a cart, I have called 4 times and once to the main office. I have been here 1 hour and 10 minutes. I walked throughout the whole building. No one calls you back and no one is in the office.
Corey and the staff are great very helpful
Cory and Porchea were fantastic! They were very friendly and helpful. I highly recommend renting from this company.
Cory was helpful to the fullest!
Cory rocks! Absolutely fantastic service! Quick, clear, easy, and friendly! Highly recommend!
Cory and yanneris are great
I was helped by Ashley, she was a blast to talk to, great customer service,
I was a client for almost 3 years. This facility is A1 for your storage needs. Cathy, the manager on site, is a dream! She welcomes you with open arms and professionalism. Her superlative team will be there to help answer any questions or concerns. This is where I will store my belongings if I ever need to again. I recommend this location to anyone!!
Staff at this location is Great! Location is Clean as well and Affordable prices
Public storage on East Ave has been very helpful during a stressful time I wouldn't go anywhere else if they paid me. Kathy is great
Ashley was wonderful 🥰 the whole staff was great energy was great everything was handled in the decent time I would recommend anyone to rent from here
I've had the most amazing experience. Staff has been amazing and always willing to help!
I would definitely recommend Public Storage. The staff was great to work with, I had no issues with any of my belongings when I came back to take them out of storage, and the building had Covid precautions in place to protect their staff, which made me a lot more comfortable with moving my things. Cory was incredibly helpful with move-in and move-out. He explained all the necessary steps and answered all of my questions even if they were really basic. If I need to store my things again the future, I'll be coming back to this location.
Kathy at this locations is great. I am so pleased with the service that the wonderful beautiful lady Kathy at the desk has provided me. Great customer service. This is my second time renting from this location at east Ave. Every time I walk through the door im greated with the utmost respect by the staff (kathy) . I feel that she represents the company very well and would highly recommend this place to anyone that is looking to store their things and ask for lathy personally
Kathy, the manager, is a blast! Very helpful and professional!
I recently purchased a storage unit at the public storage i had the greatest experience. i've always been skeptical to use a storage facility but the staff at this location made it very easy and they were super pleasant!!
The manager was very helpful great communication and understanding of my situation and everything I went threw with the other storage company I want to say thank you to her and how this company is lucky to have such an amazing person on their team
Cory was very nice and great customer service
The only bummer is that the air conditioning didn't seem to be on. So I was surprised at how warm it was in our storage unit. Staff are friendly. We are happy so far.
Just days before our move we visited this location, two ladies had us fill out the rental agreement before actually seeing the space. I was this close to cancelling the rental transaction and going elsewhere. But our urgency to book a storage space is what kept us. On moving day, Cory was so through and Superrrr accommodating and so pleasant and helpful in finding a bigger storage; he understood what we needed! He gave us the walk through of our space so we'd be certain that the upgrade would work for our home furnishings.I seriously had the impression of him being the manager! Thanks Cory! You're the "bomb-dot-com"!
This is the only place that I would store my belongings,Kathy always has a smile and is willing to help. Cory is great too
Cory and Kathy were great. Very nice to work with, helpful and professional.
Kathy was great all the times I've bothered her she'd awesome . Love the customer service. Will rent again at this location
My first time getting a storage unit! Cory was extremely Helpful and nice! Explained things in great detail. The transaction was easy and quick ! I highly recommend !! Will use again :) thanks
Cory is great and always gives excellent service 😊
i lost my job and was late on a payment I came up with the money the next day and they auctioned off my life. i was one. day late with the payment and they would not wait 24 hours! i am so anxiety ridden. all my photos of my dead mother are gone! my entire life of memories. gone! DISGUSTING!
Great staff they were friendly and helpful would recommend them
The employee's were awesome I'd definitely recommend them!
Thanks kathy the wonderful lady at the front desk for helping the perfect I needed!
Corey and andrea were wonderful help with my moving made it very easy for me and my family in the process of moving
Kathy and Cory are absolutely terrific. They are kind and very hospitable. Great customer service.would highly recommend their facility. ❤️❤️❤️😊😊😊😊💯💯💯
Kathy and Cory are great. Would highly recommend 😁
Excellent customer service and Kathy is awesome
Kathleen helped me and she's amazing she explained everything till I understood and gave me very great service thank u 🙏🏾 🤗
I booked a medium online before I even saw the apartment that I'm moving into. It's tiny, so I'm going to have to put almost everything I own into storage, and I'll need a large unit. The medium I booked wasn't available, so I would have gotten the large anyways. I'm paying $100 less because I reserved ahead of time. Cory made it super easy, and gave great advice. My belongings will be save and secure at a great location, for a great price. Thank you Cory!
Excellent customer service.
The WORSE!!! Exit gate Broke..Kathy is evil..and I will Never deal with this company AGAIN
The property manager was amazing and made the experience very easy.
Cory was great. Got me in and out in no time at all and for much cheaper than I expected
Dealing with Kathy made things so easy. Super friendly and informative on any questions we had. Walked us to our unit to make sure everything was good with us before signing the agreement. Thanks Kathy!
Kathy was absolutely amazing and helpful!!!!
Personal service is amazing! I am a repeat customer throughout the years and truly so satisfied with the facility and service! Ask for Kathy. She goes beyond what it takes to assist you! Couldn't recommend this facility and working with Kathy more!!
Good vibes during stressful times of moving!!! The general manager was soooo dope!! And her trainee as well!!! Nice clean and friendly with reasonable prices!!💪🏽💪🏽💪🏽🤞🏼
Friendly staff, walked me through the process, easy to work with. Thumbs up especially for Kathy!
The lady at the front desk was, Kathy with a k, was amazing
Our experience in the office was amazing Kathy with a K excellent job, super friendly and how awful, and main things super easy for us
From my experience of dealing with people in customer service. I have the knowledge of what's needed to meet the company's requirements and customers approval on making the customers happy and giving them a great deals Kathy has meet them requirements and did a amazing job satisfaction garunteed.
The exit gate was broken. You can go in, but you can't get out! Avoid this place.
I went out to Public Storage on East Ave this morning and rented a storage unit. Cory was the person who helped me and he was excellent. He explained all of the fee's, showed me my unit and how to use the lock and also gave me tips on products that could help make my move easier. This was a great experience for me.
Kathy was an amazing employee she explained everything clearly to an understanding of what I needed to do thank you for your services .
Excellent service. Kathy and Bret greet customers with a smile and are very professional at their job. They provide very knowledgeable and detailed information to customers that prove most helpful.
Great facility and terrific and friendly staff.
Kathy and Brett are great. Very helpful ☺️
Kathy and Brett take customer service to another level! They answered my questions and provided the advice I needed when I was in a crunch! I will definitely refer this location to others!
Kathleen was great. She provided awesome customer service, was super informative, and keeps the property clean and in great shape!
The rep was the best great attitude and great humor.... Great service im loving it
Kathy was the best help. Called and got a place same day 1/2 off!! Would recommend!
Brett was absolutely amazing. He was able to get me just the right size storage unit, as well as getting me in and out of the office quickly.
Very nice environment. I felt very welcomed and she was not in a hurry to get rid of us. Kathy took the time to show us all different storage units to make sure we felt comfortable with the unit size that we chose
Kathy made my family and I feel welcomed. Had a great conversation with her and made a new friend. Public storage is the best!
I rent at this location. I am very pleased with your employee Kathy shes always kind sweet and helpful. She's a good person and it shows she never rude always polite
Kathy was amazing she really helped me out with everything I needed.
I was skeptical at best because it's kind of hidden, but facility is great and staff was knowledgeable.
Brett was great to work with and I feel confident my stuff will be safe and secure. Highly recomend working with these guys.
KATHY AND BRETT ARE GREAT TO WORK WITH!!!
I love Kathy and Brett they are the best 😁
Helped carry purchased boxes to my car. Very helpful!
Very helpful & nice people. Brett is truly helpful as can be
Great customer service and the people there were very sincere and genuine. Brett went out of his way to make sure my storage was safe and everything was done the right way, highly reccmond!!
Worst customer service in Rochester just almost had both employees trying to fight me because I needed something explained. Absolutely ridicouls will never ever give them my money again . 0 customer care
Heyyy...just wanted to say that kathy has great service n very polite n helpful employee. 💯💯
Kathy was so wonderful and so informative..She made me feel so comfortable and her personality is so bubbly.Ahe deserves a raise for going above and beyond
Hi everyone I'm doing good u good too???Listen the staff was helpful. Kathy ( property manager) she is sweet down to earth chilling patient with me paper write . Storage space good. Kathy is DAMN good at her job and she is TOP professional and explain. Good price. I been there for 1 yrs soon 2 yrs I think anyway I'm so happy comfortable my storage is SAFE I trust Kathy! Please go look and find you can see yourself storage it is best place 😀😀😀😀. Have a good day ! Kimberly Austin
Great Customer Service Team Worker Friendy follow up & Kathy Manager Best Friendly Helper 👍. Good Price Rent Storage Been there 5-6 years
Excellent service Brett was professional and courteous great guy
Kathy was professional. Way the go girl!
Very easy to talk to! Friendly and funny.
Brett was super nice and helpful. Explained all the details really clearly great service.
The staff was was helpful during my stressful experience during the process of moving!!! Kathy (Property Manager) made it easy to understand clearly, setup and contact. So Thankful for the staff at, Public Storage. Looking for a storage space, look no further! PROMISE🙏
These five stars are for my girl, Kathy. Not only is she an absolute sweetheart, she is damn good at her job. I rented from her for about two years and ran into some bumps here and there, and you know who only treated me with patience and understanding ? Kathy! And of course I always appreciated her contagious smile that she greets everyone with and always kept one for me even when I could have won most irritating customer of the month, consecutively for months to come. But Kathy did everything she could to help and always found a solution. Thanks Kathy, and to everyone there, for everything !
Great service with a smile great conversation. Recommend. To everyone
I bought supplies from Kathy at public storage on east ave.She was very helpful and answered all the questions I had . Thanks kelly
Great rates and specials. would absolutely use this facility again. Also, Brett was awesome for my check-in. He was knowledgeable, pleasant and very helpful towards my aunt and I.
Kathy was so nice and professional and down to earth. I wouldn't mind storing my possessions there at any time. I trust that my things are safe a secure. Thank you Kathy. You're a doll🤗
excellent customer service, both ladies were helpful and exceeded my expectations in everyway.
A joyful blessing in a time of need. Great customer service and store manager
Love the affordable storage options and the friendly staff!
I love the staff here. Thank you guys for making this stressful time a pace of mind.
Friendly courteous fun bout business
The ladies at Public Storage were great. They assisted with all of my immediate concerns expeditiously. I would without a doubt recommend Public Storage to others. Not to mention, the prices are resonable! Special thanks to sevice Reps: Kathy, Mary, & Barbara!!! Anthony P.
Kathy has great customer service skills. Easy to talk to and very accommodating!
Great service great staff Kathy was more than helpful
Good place to store items
The location of this storage facility might seem convenient, however with all the negative issues with this place you are actually better off going somewhere a little less "convienent" instead of getting mixed up with Public Storage. Entry and exit gates wide open more often than not - poor security for premises. Automatic sliding doors into buildings are never operational, so you Have to physically open and close doors to buildings as you move items in or out. (Opening doors is difficult when carrying furniture/boxes) Lights around exterior AND interior very rarely worked, definitely never felt safe here. Door frames of actual storage units are in disrepair, rusted, broken hinges. Ramps at thresholds to buildings have a vain attempt at a cement ramp that seems to have been done by someone with no masonry background or skill. No cameras inside buildings. NOT 24hrs ("because they are close to park ave" according to employees)- note: the location is between the expressway, east ave and like 5 retail businesses (across the street from a 24hr grocery store 🤔). The building is three blocks from park ave or any residential buildings- so why can it not have 24hr access? They bill 2 weeks in advance, and then still try to charge you after you moved out saying "we already sent you the invoice". Yes you sent the invoice 2 weeks before the move out date. Then we moved out on move out date, how could we possibly owe you another month rent? Complaint filed with BBB. No resolution from public storage through BBB. According to public storage it is "their policy" to charge consumers for rentals that are not occupied. There are plenty of storage options in monroe county, I urge any consumer to avoid using public storage under any circumstance.
Units are clean and a good size. The staff is extremely helpful and nice. I highly recommend!
Barba was amazing she was very kind and helpful! I saved so much money and left extremely satisfied.
Mark was awesome and friendly!!
Wonderful experience!!! Mark was wonderful and his is great.
Love it here! Kathy was very attentive and made sure I was comfortable with everything. Whenever I need storage I'll always be back. Plus you can't beat their prices.
She is great love her personality!!!
Mark and Mary went above and beyond to help me get a unit. I will recommend this location to to all my friends and family.
You guys are great at what you. The lady Kathy was very helpful and had great knowledge of the layout and she was friendly and nice. Keep up the great work
Kathy was very helpful and her communication and customer service skills was awesome
The ladies in the office are always willing to help,the service is great
great customer serivce by mary. friendly quick service explain everything in detail. very happy highly recommended
Very helpful and attentive staff, Kathy was a pleasure to work with and answered all of my questions with the utmost professionalism.
This place is everything. The customer service from Kathy is the bomb.com. I love coming here because it's nothing but good times every time I come. I recommend everyone to come here.
Great customer service thanks Kathy
Great customer service. Kathy is great very helpful and efficient. Thanks so much Kathy for all your help.
Kathy was very helpful & nice. She definitely helped us out a lot. The other locations employees weren't so friendly. So I am very pleased with the service she provided.
Kathy is so.... Awesome❤ thanks for the EXCELLENT CUSTOMER SERVICE
I fall short of words to express what a welcoming experience it was to have Kathy ! She's absolutely amazing ! I recommend this place for your storage needs.
Kathy was very courteous and professional. She went above and beyond to help us with our accommodations. I would recommend this storage any day of the week! Thank you 😊
Kathy at this location is very nice and pleasant. Well groomed and friendly. She has always helped me when I need assistance
Clean, customer service great.
Kathy at this location is the best she has always been so nice to me and I highly recommend. Great place to be
They were very friendly explained everything to me regarding the unit and the property!! Excellent service would recommend
- They are good at what they do they help when needed, I recommend them.
If looking for a place to store your belongings check out this storage company. Their very professional and courteous, their prices are reasonable, and they have different size units to store your belongings. I would recommend this company for storage.
Great staff- Kathy was extremely helpful in helping through lots of things since I'm a student and need to store stuff for the summer but don't have a car. Highly reccomended.
Ms.Kathy was very helpful when I visited the Public Sotrage. My family and I were able to get a storage unit at a reasonable amount due to her help. We are so please and grateful. Also, the customer service was great too. I would recommend doing business with her.
How late can I get into my storage
Was very helpful...love the service...ty Kathy
The manager who assisted me was very helpful and he explained everything really well. The location location is really convenient and affordable as I got a good deal.
I put my belongings in a unit since I was going to be out of the country for a year. Before I left I revisited the unit and found it ransacked. Mostly everything of resale value and some sentimental items were stolen. The manager admitted that they had never shown me how to lock it properly which would have prevented the lock from being pried open. There are no cameras inside and they stated they reviewed the records of who came and went. I called and visited the office of the regional manager and never heard back on any investigation from him. Instead they raised my rent by over 10%. When I came back to move everything out the gate was wide open early in the morning. When I asked the gentleman in the office why it was open he stated, "oh, something happened so I guess it's just open." Neither of the doors near the elevator would open. The door knob had fallen off of my unit so I could barely get it open. This place is an insecure dump. The staff including the regional manager are irresponsible and negligent for lack of maintenance, disregarding basic security measures, and ignoring their customers.
Love this storage been here a few times 😍
They were super helpful and made getting a storage unit efficient and easy! They reviewed every detail with me so I understood what was happening the entire process (paperwork, etc.). Barbara was the person who helped me and she was very nice and willing to answer any and all questions I had. 11/10 would recommend!
Once again Kathleen came through big for us. She came up with ideas to help us organize our stuff to make it easier to access what we needed quickly.
I just love the customer service that fired gave me today and I really appreciate them they're like family thank you so much for the storage for hire such a sweet person.
My experience with Kathy was great she definately knows her job. Love the service
I'm not going to get into it but just know I'll be taking them to court and pressing charges for whoever broke into my storage space and took my grandmother and my kids belongings.
Barb was extremely helpful. She is new and did a phenomenal job.
Kathy and the team are always pleasant, patient, and very helpful. I'd like to wish Lisa the best on her transition. You guys all rock!!
Lisa is awesomeee 🤗 excellent service!!!!!
Amazing customer service. Good luck Sara on your new job. Come here because they make you feel at home
EXCELLENT STORAGE FACILITY, Great customer service! great Employees!!
I LOVE this place and the manger is just amazing she definitely goes out of her way to give you a great experience at Public Storage.
They are very nice and polite and helpful and Sarah was very helpful in training.second time coming it was great no problem...
Great Customer Service, I really like Kathy who explained, and walked me through and made me feel very COMFORTABLE.. Defiantly RECOMMEND🤩🤩🤩🤩🤩
Excellent place to keep your stuff. Easy access, great hours and super friendly staff. Lisa is great, always accommodating.
Lisa has awesome customer service
Lisa was wonderful & very helpful & happy to refer others to her
Lisa at the East Ave location was extremely friendly and very knowledgeable. I got what I needed quickly and I am a very happy customer!! Thank you Lisa!
Lisa has been fantastic,knowledgeable and extremely personable and welcoming! 5 stars! Scot Perkins
Lisa was awesome! Great customer service and no wait time to be serviced
Lisa was my renter and she was great! I came late but she accomodated me and reviewed everything with me. She even estimated my things to get the right sized storage.
Conveniently located and staff is VERY friendly. Thank you Kathy and rest of team for helping me with all my storage needs.
I was very pleasant with the people that serve me at the public storage and I will come back again
Kathy and Lisa are awesome I love working with both of them
Lisa was very helpful and friendly! No complaints!
Lisa is the best freaking lady in this office and is super caring and friendly
Reasonably priced and the physical plant is comparable to other large storage facilities. What makes this place worth recommending is the excellent customer service by the front office, especially Ms. Kathy Crane. She is terrific! Very professional but also friendly and supportive. I lost my key to my lock and she helped me quickly replace it, for example. And she did so in a manner I can only describe as "kind," as she certainly was under no obligation to help me as much as she did. Thank you, Ms. Crane!
I went into East Ave last week not knowing what I would need. The two ladies there Lisa and Kathy we're absolutely amazing. They answered all of my questions and concerns they were also understanding and kind. I couldn't ask for better customer service. Thank you ladies you are the best and I absolutely give you 5 🌟 🌟 🌟🌟🌟
I LOVE HOW I WAS TREATED AS A CUSTOMER AND I LOVE THE MANAGER*** KATHY IS SO NICE AND PATIENT AND DOWN TO EARTH!😀 I'VE BEEN DEALING WITH PUBLIC STORAGE FOR YEARS OFF AND ON. BUT THIS IS BY FAR THE BEST LOCATION!*** AND I WILL COME BACK IF I NEED TO! 😄
The customer service was very good. Kathleen got us set up quickly and painlessly and also gave us some suggestions that saved time and spared us aggravation.
Very good company to do business with. Very fair and the manager Kathy is a God send person who cares about human life and has a personality to match her compassion life with excellent customer service skills.
Excellent service all the way around. Kathy is Courteous super friendly and showed me everything i needed . Helped me get the right space . thanks kathy for everything
Kathy, is the greatest and best employee you have. She's on top of everything, she's very informative and cooperative to us clients needs. In my opinion she is a great asset to Public Storage and I highly recommend she receives any promotion due her.
My second time coming and Kathy was awesome as always... she keeps me coming back she is a great asset to the company...
Kathy is amazing she was very informative and very knowledgeable. I will definitely rent here again
Always great customer service.
Didn't like one person say one thing other to nasty and disrespectful they must understand we the people make there pay checks
Customer service was great . So happy they paved it makes things smoother. Happy with the new upkeep. Great job Ms.Kathy
Kathy, the manager at Public Storage on East ave is phenomenal! She is extremely helpful and kind. She goes above and beyond for her customers.
I've had a very good experience with this Public Storage location--largely due to the excellent customer service provided by the site manager, Kathy. She demonstrates, over and over again, that she is willing to go the extra mile for her customers. I have had a unit at this facility for years and I have seen managers come and go. Kathy is, undoubtedly, one of the best. I have seen significant improvements to the facility during her tenure and it is clear that the place is being run by someone who cares about doing a good job. If you are looking for storage, I highly recommend the Public Storage on East Avenue, in Rochester, NY.
Kathy was great very helpful amazing customer service got me in and out
The manager at east ave was awesome she really knows her job!
I love the manager at east ave storage!
Great value for the price! Kathy at the front office was amazing and has bee super helpful! Would recommend.
I got a memorial day special and it was great. Staff are friendly and quick to solve problems. Would highly recommend public storage on east ave!
Just an absolute pleasure to deal with you guys. I will definitely.
The Kathy made this process so much easier. An absolute pleasure to deal with!
I had two units at this facility between June and August of 2017. I am very happy with the service and facility. The property manager, Casey, is incredibly kind and helpful. It is clear that she always has the customer in mind and will help you out in anyway she can. If I ever need to store in the Rochester area again, I would return to this Public Storage without a second thought. Thanks!
There the best quick easy service!!! Kathy is awesome
The staff is friendly and helpful and informative
Extremely easy. Kathy and Mary do a phenomenal job. This will always be my go to location.
awesome service! thanks Casey!
Manager Kathy was very friendly and professional with her clients and she was awesome with me sense I came through the door and I had question and she help me with every question in a professional and manner way she's great
Kathy has awesome customer service and relation skills. She made my move into my next transition of my life calming. Thanks Ms Kathy,you are truly awesome.
The manager Kathy was very friendly and knowledgeable about her place of business. The location feels and is a lot safer then some storage units that I have used throughout and around Rochester New York. The prices are a lot cheaper compared to some storage units around Rochester New York. I like the that there is always someone available to answer any questions or concerns that I may have 7 days a week.if I ever need a storage unit again I will definitely use, Public storage again and I will recommend Public storage to Family and friends. Keep up the good work Kathy....👏👍👌
Lights often don't work in hallways & the gates to get in and out. Not worth the money you pay to rent space here, moving my stuff as soon as is humanly possible. Also, they place Leans when late and threaten to auction off stuff extremely fast!!!
Casey was a GREAT HELP. Very polite and informational. Great personality.
The manager was very informative and thorough with my rental. I will recommend this to my family and friends.
Mary was wonderful!! Very helpful! She really went the extra mile. My cousin Johnice Hall and I (Darnell Smith) are extremely pleased with the services provided!!! Thanks, Mary!!!
I had an excellent experience with Kathy. She was very knowledgeable about her job and very through too. Also, her very friendly welcome at the office was my cup of tea. As a company, they should be very grateful to have an employee like her.
It has been such a wonderful experience at your storage facility especially with your representive Kathy. She was courteous, knowledgable, helpful and pleasant. I would recommend Public Storage to anyone.
I am late doing this lol but amazing customer service kathy is awesome! And its in a good location!!
My experience at this location was great... Thank you Kathy
The service was excellent and very helpful and understanding to my needs.
Very nice and kind people
Love Kathy and Diane there the best
Easy check in, simple sign up process, nice, secure area. Kathy was excellent!
The experience I had was great Casey was great and very patient. Very helpful and explanatory I have no complaints
Since renting at East Avenue Public storage for the last two years. I am very impressed with how they always are helpful, friendly and very knowledgeable of every part of my storage needs, especially Kathy, She always greets you with a warm smile and she knows everyone's names as they walk through the door. That's great customer service!! When I call I always ask for her. She knows me and knows my needs to feel safe and secure and always goes above and beyond to help me and anyone she rents to. She has become an amazing friend. Public storage you really needed to know what an incredible manager you have in Rochester, NY.
Kathy is awesome. She's very helpful.
The customer service was excellent, she was more than helpful and made moving that day a flawless endeavor
Kathy saved me lots of money and she was very helpful
The staff is friendly and knowledgeable. The facilities are clean and secure. No complaints!
Kathy was very personable and I loved being there ! She made the experience quick and informative!
Best people ever😃they made our work moving so wonderful
Very helpful, great prices and property manager Kathy very awesome.
The staff at this location are awesome! Helped me co-ordinate choice and move in from 1500 miles away, once I was there they were as helpful as could be to make an easy experience. Thank you Kathy and Emily - you made the task easy!
Public storage was great it gave me peace of mind. The staffing is awesome very pleasant and understanding especially Kathy you rock. In need of storage public storage is the place to go!!!!!!!!!
Excellent customer service. Not only did she help me in a fast pace, she also made me feel very welcome.
Kathy was wonderful and amezin she was patient and respect and she made me laugh after coming in on a bad day Thank you kathy
Kathy was extremely courteous and knowledgeable. I was very happy with the unit.
7Upon first arrival, the location looks extremely run-down. The door frames are rusted through and are just kind of hanging open. It appears to need some renovations, at least aesthetically. When I went to rent the unit, the person was extremely helpful. There were some drawbacks. I was informed that what another employee at this location stated on the phone was incorrect. I was told via phone that they pro-rate months, so, in theory I could only rent the unit for 2 of the 4 weeks in the month when I go to move out. At this particular location, I was told I could only pro-rate the first 6 days of the month, which seems really odd. Moving on, I was hit with another issue. They want to charge you for insurance, even though I already have insurance through another company because I am a college student. Insurance starts at another $9 a month and it is "mandatory" according to the employee. They never answer the phone when you call during their operating hours, so it can be a little hard to reach them. The location is superb, right next to the 590 and 490. It is about 20 minutes from RIT and about 17 from Monroe Community College. UPDATE: When I returned to my unit at the end of the summer, I discovered that my unit was flooded. There was a huge hole in the unit next to mine. I alerted the girl on duty and she said, "oh, that sucks, but yeah, we have had an issue with that unit flooding for a while, and we were wondering if your unit flooded too..." So can I first point out that they knowingly let me stuff get wet, and even though they had the right to enter my unit to safeguard or che k for damage, they chose not to. Thank goodness I had multiple insurances and was able to get everything replaced. I filed a complaint with the BBB and with corporate. I never got a response from corporate, and the BBB contacted me saying that Public Storage was ignoring their request for a followup and resolution. Renters beware!!!
I wish there were six stars for Kathy! She was so helpful
LIES!! Beware!! I was told by the lady that works at the counter that my rate of $150 would not go up. Here I am 5 months later with a $19 increase and after speaking to a RUDE customer service rep at the 800# I now could have increases every 5 - 12 months. I would've never stored my things here if I knew that over the next 2 years I would have to pay rate increases regularly. $150 was enough for the dirty 12x12 I have. Rent your storage from somewhere else!!
when,i rented my storage kathy very nice sweet pe rson 2 talk with . Please keep her don't let her go . On the day ,of my rental there was a very rude person that call her out her name in front of me she was very professional on that ,i give her star plus
Kathy was very helpful! Love the establishment, very clean and organized!
I dont have a locker at this storage location but I did buy boxes and when I walked into the office the lady with the bright red hair was very friendly and super helpful. If i wver need storage i will stop here
We absolutley love this public storage. The wonderful staff continually makes us feel safe and secure to store our most important documents and files. Mary has been an incredible friend and so caring. She works really hard and cares about her work.
Kathy helped us out the other day with getting us set up with a unit and being fast, friendly and awesome! Kathy went above and beyond at her job and made my boyfriend and I very happy and feel secure about putting our belongings in the storage unit. We will definitely recomend this public storage unit to others. Great work!!!! Thank you!
Everyone was always very nice and helpful. They made everything very easy for me.
The customer service was great, very fast and prompt service. You can tell the workers really care about their customers. I would recommend this place for anyone who needs a storage unit or even just some boxes like myself. I've rented at other storage places and the workers were very rude and unfriendly. Great job guys!!!
I absolutely love public storage! I can store my motorcycles weights for lifting and my surf boards in their units. Mary was very nice and helped me pick out the perfect unit for me. Great place to go to #public storage
I couldn't have asked for better help! one woman in particular Kathy was extremely helpful!
Excellent workers... I love kathy
The staff is very friendly and great at helping you out and picking the right space for your needs. They even shoveled in front of my unit to make it easier to move things in for storage. Space is very clean too.
I love these ladies at this location......they always keep me informed.....they give service with a smile.......it's always a pleasant visit when I walk in........the bomb customer service TO KATHY AND MARY YOU BOTH ROCK!!!!
Our first time renting a storage unit. Mary, Kathy and Emily were super supportive. They had an great answer for each question asked. They personalized Public Storage. While I started shopping for price, I ended choosing for confidence in the staff. They have me convinced that they are and will be there for me and my stored items. They are awesome. Life would be happier if all customer service reps where cloned from these ladies. .
I had rented from this place several years ago so I was shocked when I saw the condition of the place. The halls were filthy and there was trash and debris all over the floors and the elevator was also dirty. The place was partially dark because lights were out in various places. From the elevator to some of the storage units is quite a haul and rolling carts are no longer available. I was told they were stolen. It was very much an inconvenience. The so-called security gate was also broken. They say you get what you pay for, so now I guess I see why they have discounted prices. By the way, the woman at the front desk was wonderful. She knew her job and was very courteous. It is too bad that such a disgraceful place reflects on her.
I had a great experience at this location,Kathy and Mary are extremely helpful. The units are clean. I would recommend this unit to anyone looking for a clean,affordable unit with great customer service.
The ladies at this location really helped me in securing a storage unit. They gave me happy, friendly and efficient service. If you need storage come to Public Storage!
I always have a positive experience when I enter this location. Mary and Kathy on numerous occasions brought a smile to my face and are helpful with any needs and questions I have. I will be spreading the word about my positive experiences with this location.
Stopped in last week to purchase some packing supplies ( boxes & tape ) and the ladies working that day where very helpful in helping me pick out exactly what I needed. Prices weren't bad at all as well. If and when the time comes, I would definitely rent a space. GOOD company, even BETTER people. Remembered... Kathy and Mary where on duty.
This location is awesome. I dealt with Kathy and Mary. They were very knowledgable about products. They were very helpful and polite. I would recommend this this location for all of my friends for their packaging needs!
I have been very pleased with the service at Public Storage. I used PODS in the past and feel that Public Storage has been extremely more helpful with making decisions on size of unit and budget friendly! Shout out to both Kathy and Mary for making a very difficult situation a lot easier to handle. Thanks again
Kathleen Crane was very informative and made the process easy
I am a new customer. I'd like to thank Mary, she made my registration very easy. I'm sure my future experiences will be much the same. Thanks again.
I had been a customer of this facility for many years. I wish to thank Mary and her various coworkers for all the cooperation I've received though out that time. Mary and the staff have always been friendly and courteous. Great job, keep up the good work.
Kathy and Mary were extremely helpful and attentive to all my needs and questions. Friendly and courteous service I recommend you vist them and get your storage unit.
I came into the office and a lady name kathy helped me with all my needs I recommend renting at this location keep up the good work
Mary was very helpful and friendly. Location is nice in the city of Rochester. Cops are always in the area, so that is a plus. Feel safe. Good size unit and better price than other places in the area.
Friendly and helpful staff. Very competitive rates. Very convenient location. I rented for only a brief time, but will happily return.
Great experience, Kathy was super helpful. I love Public Storage
Service was absolutely fantastic- friendly, helpful, honest, and experienced enough to give great advice. Overall a pleasant experience.
Kathy was very informative, professional, and addressed all of my concerns
I don't rent there but go there for other business and the to employees, Mary and Kathy are great and treat me fine. They are very good at what they do, very cuortious, pleasant and very knowledgeable about the property,
I am in the Customer Service industry and the service at this facility is excellent. Called to welcome me the day after I made the reservation on line. Manager remembered me from years ago when I rented a unit through this facility which was nice. I recommend this facility to people who need a place for storage.
I have rented at several places because of my business. We get shipments in and I have to store them for a few months. This place is the best in the area. Manager is always there when I need her. These other places, I cant even find a person. I don't know how some of them stay in business. This place even has people there on Sundays. Been a few years now since I found this place and happy there is a decent place in the area
Customer service was very good, nice size space was clean and available for us. Nice location as well..however the ride in its going to be fun alot of dips in the ground.
I have rented a space at this facility for many years. I have seen managers come and go, but none have been as friendly, helpful and efficient as the current manager, Mary. She does a GREAT job. When I need to handle anything in the office, she is always very professional and diligent. She is always willing to go above and beyond to help me with anything I need, and I have seen her do the same with other customers. She makes renting a space from Public Storage a true pleasure. This facility is secure, clean and well-maintained. I definitely recommend it.
Stored my sisters household here upon her move from Texas. Clean facility, easy to access and the manager was friendly and helpful. Good security too. Would definitely return.
Answering service was quick, secure, and allowed me to set up an appointment with management for a viewing. I was able to secure a unit the same day I went to the property. The $1 promotion was super helpful. I didn't know about the obligatory insurance, which I feel should be optional-better safe than sorry. Other than that the only other negative things are the hours the gate is open until. It's inconvenient with two jobs not to be able to go whenever I'd like or am able to. However, I appreciate the security and availability of staff on premise during a majority of the operating hours. Automatic payment, elevators, days office is open and utility carts are all huge perks. Paperwork and rates were easily understood and explained. No real hassle or wait time. Mary and Casey were especially great. Devoted and well-informed managers of the property and it's operations. Even called to follow up with me after a few days! I will definitely rent and recommend to others for storage needs. This is a great value and beats out a lot of the area competitors on rates and customer service.