Public Storage Self-Storage Units at 184 State Route 111, Hampstead, NH
Address
184 State Route 111 Hampstead, NH 03841
Property Open
Mon-Sun 6:00 AM - 9:00 PM
Storage Facility Features
Climate Control Storage

Car Storage

Small, Medium & Large Storage Units

Indoor & Outdoor Storage Units

Property Manager Lives On-site
Property Open
Mon-Sun 6:00 AM - 9:00 PM
Storage Facility Features
Climate Control Storage

Car Storage

Small, Medium & Large Storage Units

Indoor & Outdoor Storage Units

Property Manager Lives On-site
Close Location Details
View Location Details
---

5'x5'

Climate Controlled

Upstairs/elevator

---

5'x5'

---

5'x5'

Climate Controlled

Inside unit

1st Floor

---

5'x6'

Climate Controlled

Inside unit

1st Floor

---

5'x8'

Climate Controlled

Upstairs/elevator

---

10'x5'

---

5'x10'

Climate Controlled

Upstairs/elevator

---

5'x10'

Climate Controlled

Inside unit

1st Floor

---

6'x10'

Climate Controlled

Inside unit

1st Floor

---

5'x10'

Outside unit

Drive-up access

---

5'x14'

Climate Controlled

Upstairs/elevator

---

10'x10'

Climate Controlled

Upstairs/elevator

---

8'x10'

Outside unit

Drive-up access

---

10'x10'

---

10'x10'

Climate Controlled

Inside unit

1st Floor

---

7'x13'

Climate Controlled

Inside unit

1st Floor

---

5'x15'

Climate Controlled

Inside unit

1st Floor

---

10'x10'

Outside unit

Drive-up access

---

10'x12'

Outside unit

Drive-up access

---

10'x15'

Climate Controlled

Inside unit

1st Floor

---

10'x15'

Outside unit

Drive-up access
Nearby Self-Storage Locations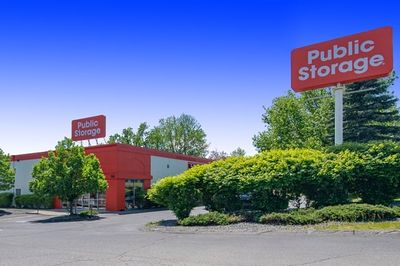 Self Storage Near
105 Pleasant Valley Street
Methuen MA 01844
Self-Storage Near Hampstead
Resources from the Help Center
See what fits in different storage unit sizes
Hampstead Self Storage off of State Route 111
Hampstead self storage is easy with this Public Storage, situated just off State Route 111 and accessible from Route 121. Our Hampstead location is also convenient to the Atkinson area.
We have cheap storage units in a variety of sizes to fit whatever your needs may be. Our Hampstead location has over 350 storage units, most of which are indoors. Our Hampstead storage units go up to 10x20 size - that's five rooms worth of storage to clear out any clutter that is getting in your way. Our larger storage units are great if you need to clear out room during a renovation, or are preparing for a move.
We love to support local businesses in Hampstead, and business owners love our 10x10 storage units to clear out supplies and make way for profits. We offer free parking, keypad entry, and packing supplies for purchase, making self storage something you can check off your list today.
At Public Storage, You'll Always Find...
Keypad Access

Friendly Staff

Month-to-Month Rent

Moving Supplies Available

Free Parking

Well-Lit Facilities
Reviews
( 167)
Dwayne is so helpful and provides great customer service!
Dwayne was so nice and super helpful, great service and great place to store what you need, highly recommend Public Storage.
Dwayne is outstanding. You are extremely lucky to have a dedicated employee. He should always be recognized for his commitment to the job. Guys like him are hard to come by. Take care of him or someone else will.
Dwayne is so responsive and responsible. He keeps this place do clean and secure. I will always use this facility regardless of drive Save secure and clean
Dwayne the manager is one of the nicest humans I have ever come across. And the property is exquisitely kept. Always clean and accessible
Dwayne was awesome!! Nice guy! Helped us with picking a storage unit and make it all so simple and easy
Dwayne was so friendly and helpful! I had locked myself out and he went through all the proper security measures to ensure my property was safe.
Fantastic spot. Very well run. Dwayne is an absolute rockstar and makes my life much easier.
Dwayne was great! Best customer service was with him. Super easy to do business with. Payment went up about $8 in the 7 months we were there, but still best prices we could find around. Highly recommend!
Dwayne was awesome! He went out of his way to help with everything I needed. There was a few issues I had and he had them all taken care of. Very happy to be in business with them.
Had no issue here, very smooth moving stuff in and out. Dwayne was great, very friendly made sure I was taken care of and if I needed any help!
There was a mix up with the size of the storage unit I rented online compared to the one they assigned me, Dwayne was super helpful and efficient in getting everything sorted out with minimal hassle, thanks Dwayne for all your help
Lots of storage options. Wayne, the property manager, was great and very helpful.
This place is very clean very knowledgeable people lovely people very pleasant to do business with I'd rate this storage 110% as a great place to go I was only there short time but they treat you like you're somebody not a customer it's you like a friend Linda she's a very sweet person she does does a great job helping people out I would go back there if I needed storage again but I don't and they're very nice people to deal with so people if you live in the Salem New Hampshire Hampton area you need a storage please go to Self Storage Hampstead on 111 you won't be disappointed
If you need a storage place than Public storage in Hampstead is the place to go. Clean facility very friendly staff that are very helpful. I Accidentally put in for the wrong unit online but Dwayne was very helpful at getting me the right unit that I needed. Its to bad that he is leaveing cause they are losing a very helpful person.
Dwayne is the man. Helped us straighten out a reservation mixup in no time!
Wayne was super helpful, friendly and courteous.
Dwayne was incredibly helpful in finding me the right unit. He even stayed late on a Friday night to get it done! Highly recommend
Dwayne is one of the most lovely, helpful, kind souls you could ever meet and he made the storage space rental process a breeze!! Best of the best! Thank you so much!!
All the people I've worked with there have been great and helpful. My stuff is secure, the building has a good temperature in summer and winter. Been storing there for about a year, no problems.
Tim was amazing and very friendly and knowledgeable
Samatha was so helpful and accommodating. Such a pleasant rental experience at the Hampstead NH facility
First of all let me say this is not about this actual location because the people that work at this location were wonderful it's about the GREEDY corporation. We were already a customer in the Hollis location for around a year paying almost $300 a month to store wanted to move our storage because we moved the company wanted to charge us another 29.99 ADMIN FEE WHY??? They already had our info plus I did everything on line why charge me another 29.99 GREED that's why also we were going to Move out of Hollis location on Nov 3 they wanted us to pay for the full month another $289 for 3 days. This company only cares about money not about its customers find someone else to store with
Clean and well kept facility inside. You may notice trash and discarded belonging in some areas. The climate control is a little light. Warmer weather is not so bad, but even cooler, not cold, weather and you'll need a hoodie if you are in the buildings for any amount of time. Carts are sometimes anywhere, but near the doors. Sammi and David are both great folks to work with. The fill-in folks are also good, but key word: fill-ins, for when the regular staff are out. They may not know the in and outs of this particular facility. Don't pester them if you need a specific question answered. Still, they are good folks. Corporate is less than helpful. Rents are in a word, weird. Talking with other renters, you will see a wide range of rents for the same units. Even next to each other. I have the feeling corporate will get you when they can get you on the rent. Keep an eye on it if you are going to be a long term renter. Ask questions annually, if not quarterly on deals. The app is buggy on Android at this site. It is often just faster to key your code. I assume it is the actually connections here as the app works well at other facilities. For some areas, be careful if you don not drive a commercial truck regularly. There are some tight spots. If folks are parking around you and you have to move a large truck, worse a trailer, you may be sitting for a little bit unless you know how to drive in Boston the day all the college kids are moving in. ;)
Sammi at the HampsteadPublic storage was extremely helpful! What great customer service! Thank you !
Our experience with Sammi has been quite positive. She exercised patience and a willingness to help us map our our storage needs, providing very useful assistance as we narrowed in our selections. Thank you!
Im giving this place a 3 star strictly on the fact that i started there 3 years ago and every year it increased.. the first within months of moving in..i believe it changed names a few times and not once was i offered i lower rate for staying there but instead my rent increased. So when i advise them of a check out date for end of the month and they send me a sorry to see your leaving email offering if you stay another 6 months we will lower your rate to $134.40 from the $168.00 i currently pay...well hell i would have told you I was leaving 6 months ago if i knew it be cheaper the last 6 months..how about you retroactive that! So all in all place served its purpose and my belongings werent dusty, moldy, damp or smelly so it was a clean storage environment I guess they can have that. Side bar..if you havent used anything in your storage for last 3 years is it really that important to hold onto..i asked myself that question and put everything in that storage on my font lawn with a free sign..people love free shitz and im about to be $168 richer each month and the smiles from the takers of the goods on the lawn was worth more then any money. ✌️❤️🐾🎤
I cannot believe how this place rip up people and the governor let it happen how can you pay $900 a month for three units storage it's like paying a mortgage for a house and it's so wrong how the governor of the United States and the president that's the stuff happened to people this is like Robin somebody blind without a gun
David (manager) is beyond helpful and understanding. He gets 5 stars. But Public Storage corporate gets zero. The price hikes 2-3 times a year, at 15-30% each time is absurd. I recommend you avoid this place. Once you have an entire unit filled with heavy furniture, it's difficult to just up and move it so they've got you by the grapes. David deserves better.
Don't know about the management here. My daughter had a unit rented. At the time she was clearing it out during operating hours, the only person there left and did not return for 2 or more hours.
Facility is very clean. David was a pleasure to work with.
Easy staff to work with,had multiple units the size I wanted .
Tom was super helpful and informative, making the process of renting a unit easy and enjoyable! Lenore was also in the front office and was very friendly and kind! Highly recommend working with either of them
I worked with Tom C he was wonderful and very helpful.
This location's customer service is top-notch!
Facility is what you would expect for a storage facility. Costs for the unit is higher than I would like but appears to be comparable to other units in the area. The 5 star review is due to the property manager David. He was very helpful, informative and made the transaction seamless. Thank you for your help today
I've been renting with Public Storage for several years now. The facilities have always been secure, clean, dry, insect & rodent free. Managers on duty have always been very personable, especially the latest manager (David) who was very accommodating to my needs. I would have to say that I found him over and above in his ability to satisfy my needs. He made me feel like I was more than just a customer. David whos usual location is Nashua, was filling in for the day. It was my pleasure that he was! PS is fortunate to have him. I can't say enough good things about him. He's definitely a keeper! Now, if you noticed, I'm giving PS three stars and the first reason is because of the pricing hikes. I've been in the property rental business for most of my life and when I agree to a rental amount, it stands for a the very least a year. PS unfortunately will bump the rent up on your unit two or three times a year with a month's notice. I find this very unsettling. When confronting the rental managers as to giving me a better idea of what to expect in regards to the frequency and how high these increases will go, not one could give me an answer. The last complaint I have is that all their units seem to measure smaller than the "advertised" dimensions. Being in the rental business as I mentioned before, you have to account for wall thickness when renting out individual areas so that every inch from the exterior of the exterior walls to the opposing exterior of the exterior walls are paid for. So the "advertised" measurements are including more or less the partial thickness of the interior and exterior of the buildings walls. As a customer it would be helpful to know before hand the actual "useable" measurements, rather than having me have to show up with a tape measure! As I said before, I've been renting from PS for several years and been happy with their level of security, cleanliness and pest free environment despite the few gripes that I have. Thank you for reading my review and I hope it's been helpful.
This place has been awesome. The inside temperature has been ideal and I have been working with David from this location and he gets two thumbs up.
ERIC WAS THE MAN. KNOWLEDGEABLE, ORGANIZED, ARTICULATE. GOT EVERYTHING I NEEDED DONE QUICKLY AND WITH GREAT ATTENTION. THIS IS THE 1ST TIME I GOT A STORAGE SPACE.
I would not recommend this place at all the guy Eric was very rude .
Eric was terrific! He answered all of our questions/concerns and took time to show us the different climate controlled units. We were extremely impressed with the cleanliness of these units....exceeded our expectations!
I rented a unit yesterday and was helped by Eric. He was great. He explained everything in detail and provided multiple options for what I was looking for. Additionally, I had accidentally left an item outside as it began to rain and Eric was kind enough to move it inside for me. Great overall experience and if I need storage again it will be with these guys.
This place is nice and clean and very friendly. David O was very helpful and pleasant to talk to. I would highly suggest this place to anyone needing storage.
David was a great help on getting me into my storage unit. Had answers to all my questions and made the experience very smooth and painless! Thanks David, I really appreciate your help!
The manager Eric went beyond is call of Duty to meet at a totally different location out of his way And walked me through the unit reservation process due to the manager at said location being out. I'm sure he'd do the same for all his clients at his said location in Hampstead!!
Great staff and place. Well constructed and secure. Solid location as well. Eric was a great help in helping me choose which unit would be best. Only thing I wish I knew was that the insurance was required before purchasing. The extra $15 fee with no notice was not the best thing to find out, but isn't the worst thing in the world as I was most likely going to get it anyways, just would have been nice to know it was required.
I been with public storage for 4 months i started paying $113 for a 10x10 unit and now in 6/1/21 i'm going to star paying $134 i hope they don't keep putting the prize up or i will be force to look elsewhere. The only bad thing is the price everything else is good.
Worked with Eric to rent 3 units. He was excellent throughout the entire process. Even though it was close to closing time, he took his time and answered all our questions. There was a minor hiccup but he went out of his way to make it right. A real man of integrity. Great experience.
My fiancé and I went to get a storage unit right as they opened on Sunday 3/21. He was able to answer all of our questions and explain how everything worked. He was also able to answer questions for the future when we plan to store bigger items. We were super happy to see how clean and well kept the facility is!! Love the hours and location and will definitely be recommending this location and Bill to our friends who need storage!!
Very helpful and friendly.
5 stars for Billie! Amazing place and wonderful service.
Sam was super helpful and friendly. Quick and easy process- I was in and had a unit within 10 minutes🙂 highly recommend!
Such friendly staff and super clean ! I will definitely be recommending this property to any friends who need storage in the future.
Leesa was extremely helpful in finding me the right size unit for my needs, property very clean and feel safe storing my personnel here.
I went in yesterday to inquire about a storage space, as I will need storage in the near future. The place was very clean, which is huge for me as I will be having my belongings there. The girl that I spoke with I believe her name was Leesa, was super helpful and professional. I will definitely be back and recommend to my friends.
Julia, was professional and her customer service delivered with a personal flair.
Great and knowledgeable staff.clean facilities. Sam is great and makes anyone feel welcome!
They bought out the old company that ran the place and they just raised the rates already. In addition they do not take Covid 19 seriously and do not enforce mask rules. I went there yesterday and almost no one there was wearing a mask and the clerk at the counter did nothing. Great place to catch Covid!!!!!
I reserved a storage unit on-line, it was very easy. When I arrived at the office everything was ready I just had to sign and pay. The person at the front desk was very nice and helpful. They do try and make you buy their insurance and lock buy making it look like you have to, and I'm sure some people must fall for it.
Easy, straightforward process, and brand new units. Leesa the manager was great at answering questions and gave thurough information about the unit.
Leesa made me write a 5 star review before she would give me the lock which was unprofessional and uncomfortable to say the least. I was never given instructions on how to properly latch the unit before putting the lock on. After almost two months of paying for the unit I was informed the unit wasn't actually locked correctly and the unit could be opened. Had I been told about the latch I would of made sure to latch properly before leaving as I am paying to safely store items. Review updated to match experience and customer service.
Sam is amazing, she was so friendly and helpful with everything i needed. She is a great asset to your company.
Very helpful staff ( Leesa) to get a second storage unit close to my previous unit. As it turned out, right next to it! And also helpful in straightening out a billing issue (I used the wrong card for automatic billing and got it corrected easily). Storage units are clean and ready to use.
Excellent service and experience with Leesa
Leesa was a great help and very polite. Very clean storage facility.
I am very happy, pleased and comforted knowing that my personal home belongings are in a safe, clean, protected environment. A shout out to Bill-he was awesome, he answered all of my questions thoroughly and made me feel comfortable. Thank you Bill!
When I inquired about a unit, they answered all my questions and responded very quickly. The day I went to initiate the rental, Sam was there although I was early she was very gracious and moved me in, being older she put me in a unit that was closer to the door very much appreciated. Explain all the particulars. The place is very clean. I went back another day to put more items in and Leesa was there I stopped in to introduce myself as we only spoke via email. She is so pleasant and such an asset. I have been in the storage industry for over 8 years myself and have since retired and I would like to say Sam and Leesa are exactly what you would want for your company. Best Customer Service. Wish I could give more than 5 stars for both ladies. DD
Transition was very easy .The facility is very clean, well organized and the staff are very friendly and informative. I would definitely recommend it to any one in need of storage
Very clean. Easy move in. Nice facility. Wonderful to work with.
Very helpful and informative! As a college student rushing to move out of my dorm, Leesa helped me through the process to figure everything out and feel comfortable!
I moved in yesterday with the help of Nicole. Nicole was super helpful and very friendly! She made the process easy and clear! Property is great and staff is greater!
The facilities are VERY WELL maintained. Leesa is a rock star. Very sweet and understanding. She makes doing business super easy.
Very clean and well designed facility with helpful and cheerful employees such as Samantha who made my business there straightforward and stress free.
My uncle has a unit here and the worker named Samantha was awesome in her customer service. She was also super friendly when describing the services offered and when he walked in he said that it was cleaner than most other storage companies he's been too.
A couple friends rent here, and they always seem to bump into Samantha! They always have amazing things to say, not only about her but the space they use! Definetly would recommend to others! Keep up the great work Samantha! You deserve a raise!
Sam is really nice and shes always making sure its very clean!! Great prices!
Excellent service, Sam was extremely friendly and I 100% would reccomend, very clean and the security is awesome! Thanks again! Norm & Lori
Awesome location, staff, and building!
Lisa was great to work with. Facility is very clean. I highly recommend this place.
Super nice and friendly staff, easy reservation process and access, clean, safe. I highly recommend and will use this facility again. One caveat was that I wasn't told that I was required to carry insurance, via their own plan, to cover my belongings until I already booked the space. That was an added monthly expense I hadn't expected, so the $62 mo rental turned into $85 with the insurance. But otherwise great!
Lisa was very helpful! Made this process very easy!
Easy experience. Good location.
Very nice and answer every question just opened my first unit and so far great experience
I was nervous about storing my stuff but the girl at the desk lisa I think helped reassure me she was very knowledgeable and answered all my questions and concerns I will be storing in the future thanks to her.
Convenient location and access hours; easy access for unloading trucks or trailers right next to the entry door; plenty of carts for stacking and transporting boxes and goods to your storage space; clean and well maintained hallways and lockers; and knowledgeable and efficient manager who made the signup process quick and easy. As luck would have it I benefited from an ongoing internet discount and saved a good chunk of change on month by month storage costs. I can highly recommend this location to anyone needing extra storage space.
This place was amazing. Friendly, helpful, patient staff (Lisa). Clean and organized. I feel safe leaving my personal belongings in their hands.
I have rented a unit at hampstead public storage, my experience was excellent. Leeza was superb in knowledge. She was very polite. Excellent experience. Steven Hutchins
This place is spotless. Excellent prices. Leesa is very friendly. I am very pleased with my exprience & has made my move that much sweeter.
Leesa is very helpful and polite this is a good place to store.she has a great personality and I always leave there with a smile
the staff is very helpful and property is very well kept.
Leesa was very helpful and answered all my questions about storing when I went to the store to buy boxes to get ready for for my move when my house sells
Its was pretty sweet, stuff was all there none touched it and friendly employee
David was very helpful and polite when I got lost.
Renting storage space here was easy. Bill at the desk was competent and the building is clean.
I had a great experience at the store unit in Hampstead. The staff was very professional and I was assisted by representative David who helped me out fast and easy. I would definitely recommend this location.
Place was clean, staff was positive and friendly.
I was pretty happy when I walked in and saw that the place was clean compared to most storage places I have used in the past, the staff was friendly and very helpful. I will definitely recommend.
The staff here is super helpful and always so pleasant. The facility is super clean every time I go there. Couldn't ask for a better storage place!
ON Sunday the 25 of August 2019 at 4 PM I was to meet some one at the facility to pick up an item I had purchased. I arrived early and waited for a while for the customer to arrive. I need to use the restrooms so I stepped into the office which was clean and in pleasant condition, I was greeted immediately by a young woman who asked if she could help me, so I asked if there was a rest room and she did not hesitate to help me. What a surprise the restroom was as clean as my own bathroom at home smelled good and was well lit with energy saving lights . Then when the person I was waiting for arrived and I entered the structure it was clean bright and there was no trash or moving materials left lying around. I was impressed! the staff is really doing a good job! If I was able to own one of these facilities I would like it to be just like this one Good staff clean pleasant.
I went to the public storage the other day an leesa was outstanding i left with a smile on my face she was so polite an i will recommend this unit to others
Went to look around to where I wanted to hold my stuff an I went to this unit an leesa helped me an I think in future I am going to rent a unit
Awesome storage unit leesa was extremely helpful an her costumer service was on point will definitely tell others to rent at this unit
Amazing customer service! The facility is very clean and pricing is reasonable. If we need storage in the future we will rent here again.
Great & thank you!!! Only ONE complaint......parking lot on an incline and carts end up rolling away from vehicle while trying to load/unload stuff! Other than that...all good!
Great customer service! Nothing but the best experience moving people in and out of the storage
Nice friendly place. Leesa is excellent.
Went into the store an had a great experience extremely polite/friendly definitely going to visit the store again as soon as needed leesa is a delightful person to speak with she made my day so much easier
The woman in the office was very helpful in helping me find the boxes I need to help me move will be back to rent in August
Leesa at public storage has been a great help with all my storage needs. She is friendly and very professional. When I needed to transfer units to a smaller unit, she helped me explore all my options and pick the best one that worked for my needs. Thank you so much for having great people on your staff!
Leesa was so helpful. Would recommend.
The staff was very respectful and help me with anything I asked I will definitely be coming back to this unit
This property was clean and well-maintained. And I was helped many times by two staff-persons, Leesa and Virginia. These two people were congenial, professional, and went out of their way to help me. It was a pleasure to work with them!
Awesome staff may buy some boxes later 👍
Cool place kinda pricey people are nice
Came in to check out prices young girl here Lisa really knows what she's doing definitely a possibility in the future
Great storage unit, very clean, the management team is respectful and nice. I would certainly recommend to others.
Nothing but great customer service there is not another storage unit I would consider I give great thanks to the management team for there great customer service.
Virginia is awesome. I feel like my stuff is safe and secure here while i transition into a new house.
This Storage facility is very clean and great climate control. Their office is very well organized and provide all the information you need to rent a unit. Very affordable also. They provide 6am to 9pm access to your storage unit 7 days a week. Management is super nice.
Great people, very nice clean place. Happy to let people know Its a great storage facility.
Clean property, well maintained, friendly staff with great customer service.
very clean facility and secure facility, Lisa and Virginia were both very helpful and responsive in my request of locating a smaller unit. Also there was no issues in the transferring of account information for the switch over.
Excellent customer service! Very friendly and knowledgeable! Confident that my belongings will be well taken care of.
Great place never worry about my unit. I know all us safe and taken care of
Very pleasant experience when speaking with staff Lisa
Awesome Leesa was very helpful
Never had a problem with them.
The storage units there are clean and the staff is friendly. I would definitely recommend public storage to my friends and family!
Very clean faculty. Friendly and knowledgeable staff. Workable operations hours.
Great staff and very clean facility!
Very clean, secure, and dry environment. Front desk personnel. ( I believe their names were Virginia and Lisa) was very friendly, knowledgeable and easy to work with. Would gladly store my property there again if the need ever arose.
Clean and safe place for storage. The staff is fantastic! I wouldn't trust my storage anywhere else!
I love how the place is always so clean the staff are very knowledgeable and friendly would recommend this place 5 out of 5 times.
I gone into the store was met by a nice manager she asked me what I was looking for and I told her I was looking for some boxes and some tape and other things she was very helpful and the experience was amazing I would let all my friends and family go there
Thanks for helping me find what i needed . the staff is great .the place is clean . there is someone always there to help if there is a problem they can help you with. Thanks so much you rock !
Had a wonderful conversation with a woman named Leesa... She really knows her stuff!!!