Public Storage Self-Storage Units at 5713 Robin Wood Lane, Winston Salem, NC
Address
5713 Robin Wood Lane Winston Salem, NC 27105
Property Open
Mon-Sun 6:00 AM - 9:00 PM
Storage Facility Features
Climate Control Storage

Outdoor Storage Units

Small, Medium & Large Storage Units
---

5'x5'

Outside unit

Drive-up access

---

10'x5'

Outside unit

Drive-up access

---

5'x10'

Climate Controlled

Outside unit

Drive-up access

---

10'x10'

Outside unit

Drive-up access

---

10'x15'

Outside unit

Drive-up access

---

10'x20'

Outside unit

Drive-up access

---

10'x15'

Climate Controlled

Outside unit

Drive-up access

---

10'x20'

Outside unit

24 Hour access

---

10'x20'

Climate Controlled

Outside unit

Drive-up access
Nearby Self-Storage Locations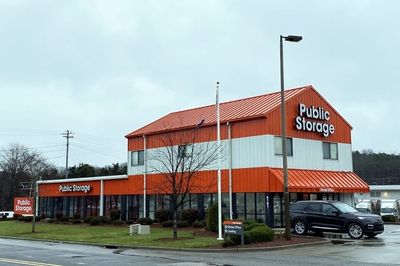 Self Storage Near
4191 Bethania Station Rd
Winston Salem NC 27106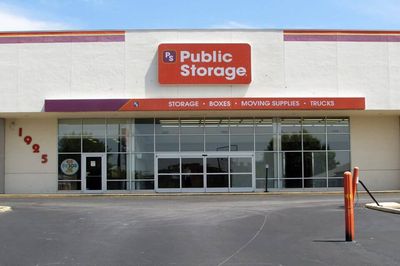 Self Storage Near
1925 Silas Creek Pkwy
Winston Salem NC 27103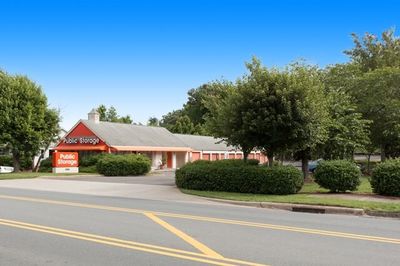 Self Storage Near
5155 Country Club Road
Winston Salem NC 27104
Self-Storage Near Winston Salem
Resources from the Help Center
See what fits in different storage unit sizes
Winston Salem Storage Units Near John Gold Memorial Expressway
Winston Salem self storage is conveniently located less than half a mile from the 115B exit of the John Gold Memorial Expy, also known as State Route 52.
Our storage facility is just minutes away from Oak Summit Shopping Center, making it on the way to errands, school, work, or weekend activities. Store your shopping hauls at our popular 5x10 storage units, which serve as an extra walk-in closet for all those seasonal and occasionally used items. Feel the instant difference when you offload your winter coats, summer pool floats, gym bags, camping tents, art supplies, and holiday decorations to our storage facility. With our accessible business hours and central location, your stuff is out of the way–but always within reach.
Upgrade to our mid-size 10x10 storage units for a little more room. This in-demand option is popular among singles and couples who are moving, and looking to store the contents of a studio or one-bedroom apartment. Comfortably stow away all the basics: a mattress set, bed frame, dining room table, dresser, couch, entertainment center, and more. With both indoor climate controlled storage units as well as outdoor options, we can match your needs and your budget.
Families who are moving to or through Winston Salem will love the roominess of our 10x20 storage units, which are ideal for storing the contents of a three bedroom house, including a living room and study. Don't stress about squeezing in boxes; these storage units can comfortably hold multiple mattress sets, bed frames, a sectional sofa, entertainment center, desks, dressers, and more.
Stop by today and take a look. We're happy to show you around.
At Public Storage, You'll Always Find...
Keypad Access

Friendly Staff

Month-to-Month Rent

Moving Supplies Available

Free Parking

Well-Lit Facilities
Reviews
( 297)
Truda Was provided excellent and fast service highly recommend getting a storage unit here
Trudy is truly an exceptional person! She always has answers to every question I've asked. She made the whole experience swift, and such an easy process. I would recommend Trudy to everyone I know.
Trudy gave superb service, and she made the whole experience a breeze! She needs a raise! You cannot beat the quality she provides. Happy to be renting from here!
Only complaint pavement is like a rollar coaster. Easy online and quick reservation & pay. Storage unit was clean. Kind receptionist.
Mrs.Trudy was wonderful and very pleasant. Thank you so much ma'am
Again! Told one thing on the phone, drive over to location get a different answer
Ms. Truly was a excellent person. 💕 the service.
Trudy was very nice and helpful extremely recommend!
Mrs. Trudy was very informative with everything . She took time and was patient with any questions and concerns that we had about the unit. I would recommend her to others.
My experience today went very well. Mrs. Trudy was a joy to work with. She made the process easy.
Trudy. Was a blessing.. for helping me with my storage.. great job.. a tremendous help to me.. thank u
Good service and very nice lady Ms. Trudy
Incredibly unprofessional and the people did not show up for my appointment. When I got there, me and another customer were waiting to see our units for a half hour and no one showed up. Do not recommend this place.
Excellent service! Everything was sent via text and email that I needed and the storage facility is clean. Super happy and I highly recommend Public Storage!
Trudy was so helpful. Highly recommend
Units are in decent condition and there is plenty of room to access the units also. Overall very impressed. The site personnel are super helpful and are the icing on the cake. Secure sites and no worries of water damage or theft. Definitely enjoy doing business with this site.
OUTSTANDING CUSTOMER SERVICE. MRS TRUDY, LOVE HER SO MUCH
Absolutely LOVE talking with Lisa! Very professional service and kind person that had patience with many questions!
Such a nice person. Lisa was great when I was asking so many questions! I'll definitely be using your place!
Absolutely love Lisa!! Great person who know how to provide great service 100% of the time.
Me and my friend came and got a unit and Ms.Trudy was a tremendous help and gave us great service.
Trudy was very nice and Helpful and showed me better way of coverage.
Trudy is awesome!! Super service and so happy to be renting here!!
Mrs. Trudy was a blessing. She was so nice and helpful
This facility is very clean and the staff especially Lisa C are very knowledgeable and friendly.
Lisa is a joy to deal with. She is very knowledgeable and helpful! I would recommend this facility to anyone looking for storage space!!!
I love it when the person working (Lisa) is kind and helpful on the phone! I'll use these facilities when I move.
Absolutely love Lisa!!! She is amazing and so helpful especially when it came to understanding the prices.
Very clean facility, customer service was great Lisa.C was amazing helping find what size and price fits my needs
Great staff and facility !
Lisa and all employees I have dealt with since dealing with Public Storage have gone above and beyond to make me feel happy for selecting their Services . . James
Trudy was very helpful and we got a fantastic deal. Thank you!
Good layout. Easy to load and unload with the sloped layout.
Lisa helped me get all set up. Great customer service, patient, thorough. 5 stars!! Thanks Lisa
Trudy is very friendly and knowledgeable I've had a storage unit there for a month so far. It's super close to where I'm staying so very convenient as well!
Trudy was very kind and friendly with her services today!! Would recommend to a friend!!
Trudy helped me to rent a 10x20 unit and she made the process super quick and easy. Their prices are really great too!
She was very nice and helpful
Awesome manager truly she did great job she nice and helpful thank you truly
Trudy was a really great help and very patient! Thank you so much for your time and assistance!!
Ms. Trudy provided me with excellent service and she is extremely knowledgeable with all the information. Enjoyed the little time that was spent.
Trudy provided a great service very grateful
Trudy was amazing and gave me great service! It was pouring rain outside and she still gave me amazing service.
Truly was extremely helpful in assisting me with all of my questions. She was so pleasant talking to and she spent much time with me over the phone.She went well above and beyond. Thank you so much Trudy. .Debbie from Long Island NY😊🤩
Trudy was absolutely amazing!!!
If you need a quality storage space go to Publix you can't beat it
Trudy was amazing with all her help! Very friendly as well! Definitely will come back and refer my friends thanks to her!
Buen servicio y la sra treedy muy amable
I would like to say that working with Chris, who I believe is the manager at this location, was really awesome. He knew his stuff. He was able to answer all my questions. I know it's hard to find people that take their jobs serious, or they just don't care about customer service, but this gentleman was really top notch. I don't imagine he will be in this position long, if this company promotes from within.
Nice location, friendly staff.
Trudy was so helpful. My door was stuck and she was quick to help me get it open. She was polite, and very professional. When I asked questions she was quick to answer, and knew all the answers to my questions. I am so pleased with her service.
Trudy was amazing!! Great customer service!!
Trudy was awesome great customer service!!!!
Well really disappointed in this facility. I lost my job due to coronavirus. I was unable to pay . Because of no income and they wasn't even willing to work witme therefore my things were going to get auctioned off .I have my dad's belongings in there whom is deceased on top of that everything in my compartment is molded
Very respectful, Trudy was amazing. Nice units and great prices!!!
Two employees from this location made my experience working with public storage easy. I'd like to thank Joe & Chris for their excellent customer service!
Chris was so helpful and showed me around! I appreciate all the effort!
Anyone that reads my reviews, knows, I take reviews incredibly serious as should everyone. Regardless of booking online, plain ole good business, would have a person for customer service contact. There seemed to have someone there onsite because the maintenance unit door was open. Waited 13-minutes. Never saw anyone. Public Storage had No sign stating anything. Not a be back in ___, or gone to lunch, or closed. No one in sight. Sadly it looks run down, from the days it was Morning Star Mini Storage. When it was Morning Star Storage, the Manager was Amazing. The place was clean, safe and someone was always available, even if it was a simply phone call, she answered. Public storage did appear to have a camera, which warranted the 2 rating instead of 1. Ended up going to another one up the street. (Very Pleased) Immediate, and Excellent customer experience!
Oil Stain in unit I've begun moving into.
Truly was great!! AWESOME customer service.
Trudy was amazing and extremely helpful!!
We're relocating to the Winston area from Florida, and I needed to find a storage unit for the moving company to deliver a household of belongings. I searched online and found the Robin Wood Location had a unit available in the size I needed. Booking online was extremely easy! My daughter, who lives in Winston, stopped by our assigned unit to take pictures for me so I could share with our moving company. I had questions about the assigned unit, so I called Public Storage and a gentleman named Chris G. answered my call. He was polite, courteous, and extremely helpful! When I explain my concern that the moving company - delivering in a tractor trailer - may have difficulty delivering to the assigned unit he explained to me the logistics of this particular facility and said it would be difficult at best for the moving company to hand truck all items to the unit. He asked me to hold, went online and found another Public Storage location nearby that had availability in the size unit I needed, and also was tractor trailer 'friendly'. He didn't have to go out of his way to help me, but he did. I am truly grateful. I was able to book a unit at the Bethania Station location that perfectly suits our needs. He also spoke with the Manager at my request to see if we could be reimbursed for the unit that we didn't use. He followed up with me to let me know they would reimburse me in full. I was blown away by the customer service Chris G. offered, and HIGHLY recommend doing business with Public Storage. KUDOS to Chris G!!!!
I love public storage and they are very awesome
I didn't have a light in my unit some of my stuff was mildewed other than that I had no complaints
I have two units at this location. And they are incapable of putting both units on the account, so things will get screwed up...and they have and it is costing me, because the regional mgr. madee a mistake and does not have the where with all to address the problem. What is the problem? 1. Someone set my accounts so all payments get attributed to one account, rather than being applied equally. So, instead of the correcting the problem this man doubled down demanding another payment (through poor Trudy in the office-who routinely has to cover for this mans negligence). 2. I went out to the unti 5 times in 10 days, and finally received a call from corp (I still have the message) stating it was resolved. I immediately went to the unit only to find out, I was locked out and charged a late fee and a lien. 3. I owe $95, so I decided to just pay that yesterday and low and behold, I cannot their system only has the one account. Really??? This mans neglect needs to be addressed. And perhaps hire a programmer.
To me, they are quite pricey. And, if you're late with payment they are very strict!
This was my first time looking for storage in this area and working with Trudy was a pure delight! She made the process so easy and I left feeling secure that my needs were met. The area is so clean and appears very safe. Can't wait to move our items in.
Thank you Ms. Trudy I love your energy!!!!
Trudy was exceptional!!! Friendly, made the process easy and helped me find the perfect unit for my needs. Would definitely recommend any one in the local area to see Trudy and get a self storage unit
I had Trudy and she provided great customer service!
Trudy was a wonderful person to work with on my rental. Happy and friendly
I have used this facility on 3 other occasions. They are very affordable and the location is very easy to get in and out of. Today's rental was done by a really nice lady named Trudy who was kind and considerate of my needs for storage.
Very friendly very helpful
Trudy was very helpful in the process of getting a storage unit.
We were so stressed on R move all the way from California and Trudy made it seem seamless she helped us get an additional storage unit when our original storage unit was not large enough and gave us a good rate she's great
this place is run down. I firsted started renting my unit it was $87 and now they charge me $147 a month!! you can't throw you trash away on site. as soon as i get a truck i will be moving away from this facility. i recommend everyone not to rent from here.
I've been with PS since 2011. Yeah, that's a long time, but life happens. I've not had any problems - just that every year they go up on the rent. I started at $85 and now at $185. I realize most people probably don't keep a unit this long but life happens.
Carolyn made the registration process quick and easy, showed me the unit, and answered my questions all in 15 minutes. The units are clean and the gate security number is different for each person. Location is great for us.
CAROLYN was very polite and treated us with respect. Give her a raise !
They were very professional
Both Carolyn and Megan are quite friendly and efficient. Megan went above and beyond by searching for other Public Storage locations that would better fit my budget, quickly located it, and called the manager at that location to ensure an efficient transfer of information. Stellar customer service! Megan and Carolyn are great!
Mrs. Carolyn will take good care of you here. Prompt and quick. The property is nice with new gates. Two entrances to come in or out. Good security. Good lighting. Prices are real low with the online specials.
Megan helped us out and was very kind. Helped us find the best deal
Store# 08598 She was friendly and answered any questions I had. I look forward to putting my stuff in this facility.
Carolyn was super helpful answering my questions on the phone and in person! I applied for a unit and got my key and lock same day as well as a tour of the facilities. Lightbulb was burned out in my unit but the area is secure and well kept up other than that!
Carolyn was very helpful and nice
Great experience megan was friendly cheerful and gave a good experience overall on such a rainy/gloomy day!
Carolyn was super efficient and had the answers for all my questions. Made my moving experience so much easier thank you Carolyn for being so amazing
She have good customer service
A nice work that u have..
Great customer service! 😉
Megan was a lot of help. Loved the service
Meagan was amazing. Very helpful and informative!!
Megan and Carolyn were absolutely amazing! I came in wanting some boxes and they helped me with exactly what I needed. Keep up the amazing work ladies!
Love the enthusiasm I get from the young ladies who work here, I always leave with a smile and knowing I'm being taken care of! Thanks guys
Coming to public Storage was a hassle because of the move I was going through- but Megan made it SO easy! I walked in and her smile automatically made my day, thanks for the wonderful customer service Megan!
They have pretty decent storage. Just depends on whose working in the front. Literally was told 2 COMPLETELY different prices for storage from 2 different people. But the prices are kinda ridiculous.
CHRIS does a great job!!!
Chris was awesome. So friendly and helpful and extremely informative. Great experience. I look forward to doing business here.
Very helpful with every question and super friendly fast service would definitely recommend to a friend !
Their manager is very nice there are competitive about the same price as everybody else. The big downfall is the roads that are in the storage site that's like the hills of San Francisco up and down and up and down it's a real process to get in and out of there. if you only go to your storage once in a great while it be okay but if you go frequently and in and out I don't recommend it.
Nice people clean storage units fair pricing.
I was very impressed with Teresa. She was wonderful and very helpful. She took time to understand my questions and needs. She deserves a raise.
I needed a storage unit asap and I went to this location and Lafreda was EXTREMELY NICE, COURTEOUS and KNOWLEDGEABLE. She always had a smile. I really appreciate all of these aspects being a customer and not feeling as if, the person is annoyed or just not knowing details or not paying attention to what I am asking about. Thanks so much Lafreda!!!
Chris was very helpful during this experience. No issues whatsoever.
Chris was Excellent !!!!😊😊😊
Went to rent a storage unit for them and the sweetest woman helped me. Lafreda thank you so much for your time and patience. My husband and I really appreciate you.
I love public storage they provide great service. There staff are wonderful. I would have to say Lafreeda does a good job everytime. Thanks public storage for have the right staff at the right time.
Lafreda was wonderful! She was friendly and waited for me to arrive after a traffic jam. Thank you!!
Lafreda provided an amazing great service! Walk me through the process . I had an appointment to come in at 5:30 but I was late... she had a smile on her face throughout the process. I recommend this place and I look forward to storing my belongings here.
Lafreda always give amazing service!
Chris provides great service
Excellent experience with Chris. Very friendly and informative about my moving needs.
Good self Storage company,
Chris help me real good😀😀
Chris was absolutely amazing. Very friendly and understanding.
Chris was amazing!! Great customer service!!
Great person!! Very helpful and knowledgeable!! ❤️
Chris provides excellent customer service and is very knowledgeable.
Wonderful guest service by Freda. Very helpful and friendly every time I visit!! 👍🏾
Great prices and perfect location.
Chris is very knowledgeable and was outstanding in helping me with my storage needs!
Chris was extremely helpful very professional and thorough.
Moved in Feb 2017, after 2 price hikes in less than 2 years I decided to move. I called the office at 4:54 pm to let them know my unit was emptied out and swept clean. Chris told me to just take my lock and wait for a corporate email. I get a call the next day, asking me did I move out. I told her that I called yesterday to let them know well before closing time, that I had moved. She then demanded, did I move out. I repeated myself. She then tells me Chris didn't tell her. Internal communication where she works isn't my issue, but she acted like it was my problem. I then finally get the corporate email, I have been waiting for. Only it says there could be additional charges. I call corporate, finally get the complaint number. Lady there says that they don't use call in's as notice the shed was vacated. Then Chris should have said to stop by the office, but he didn't. It didn't give the 2nd lady from the office a reason to be ugly to me ignoring what I was saying to her, because Chris didn't communicate what actions were needed. Which is what I was telling corporate when they hung up on me. This location also has many cosmetic issues, peeling paint on doors, gutters falling off the roof on the last building. Even if that was corrected it is steeply uphill. So visiting after snow or ice is not possible for most people.
Chris is always a pleasure to talk to whenever I come to the property. Very happy with the cleanliness of the property
Property is well taken care of. The property manager made sure all my questions were answered during my move in. Thank you!
Manager was very knowledgeable and property is taken care of. Will definitely recommend to others.
Lafreela was our favorite part about this pristine storage center. She showed us around and made us wish we could rent out a storage space every day! She wasn't too pushy (my least favorite thing about getting sold things), but still gave us a lot of information. We laughed, we learned lots, and we got some damp check! We would recommend!
The lady here is really nice. She greets you with a smile every time and asks how she can help.
You may get lost in this building but at least it's clean. Manager is nice and place is really secure.
Great customer service super friendly !
Awesome staff and clean grounds. Chris was very helpful and helped me find what I was looking for. I highly recommend visiting him at the University Public Storage.
Amazing customer service! Chris was awesome! 👍
Chris really helped me out. Outstanding customer service.
Chris was Great and very welcoming and professional. Great environment with great deals.
Great customer service by Chris.
Chris was amazing thank you..
Chris Garland has great communicational skill. He's also very pleasant to talk to. This company also has great deals at the right time...
I would highly recommend public storage based off my great experience here. Chris was so helpful and understanding. Public storage is lucky to have such a great employee!
I would definitely recommend public storage to anyone that needs a unit, Chris was so friendly and helpful in getting me the unit I needed! Amazing service and awesome staff!
Chris did an excellent job helping with my storage needs!!! I would recommend him to anyone looking for storage!!!
Chris was a great help an great worker. It is always good to met down the earth an helpful people. He made it so easy for us. Thank u.
Very friendly environment.. John was a really nice guy made doing business even better
Very bad experience. Better storage facilities to use.
Chris was very great and helped a lot
Megan and Chris were great facility was really clean superb for my first time using public storage
I was in and out. Chris was great! Very knowledgeable! Exceptional service .
Chris was very helpful and professional. Definitely a great way to start the moving process! Thanks!
Chris and Jenna are amazing!! Great customer service =)
Chris was a awesome guy to talk to
Great service and clean storage property.
Very nice staff and knowledgeable!
Excellent Custoner Service!!
Jackie was a big help great customer service!
Chris is a very nice and professional man they have clean units and provide provide a great service
Chris helped me and he was very nice
Amanda was awesome!!!!!! Always smiled and very friendly!!!!
Chris was very helpful and nice and kind and helped me to meet my needs. thank you
Very clean, thorough, all around very nice assistant, Chris! Very happy with price!
Chris was awesome he got us in our unit with no problem.
Chris was awesome. Very informative
Chris was awesome in helping me move in!
Chris was extremely helpful with making sure I was fit with the correct unit
Chris was a great help for us today. Highly recommend this storage place.
Chris was awesome with his customer service...That is what I enjoy about using Public storage...The Representative over seeing their front desk....
Chris was very friendly and professional
The manager was very helpful in making my payment here. Quick and easy. Thanks a ton
Jackie was awesome great customer service.
Had a great experience with Chris. I enjoy the southern hospitality !! Thank you so much
Chris and Leslie were awesome!
The staff here is wonderful. Very informative!!
Chris is fantastic. He is always willing to lend a helping hand. The property is clean and well maintained. Keep up the great work!
Chris was awesome! !!! Great rates....friendly service and helpful information.
Great customer service if you need a storage unit make sure you go to this location they will take very good care of you . Thank you public storage
The staff here is amazing. They answered every question without hesitation and got memexactky what I needed. Recommend them to anyone.
Chris is so very personable I stopped at self store and it just wasn't the same so needless to say I'm back with Chris
Jackie bristol was very helpful, i appreciate the services provided by her its a honor doing good business and i guarantee this wont be the last
Chris did an excellent job.
Chris was smooth - awesome lock too.
Great experience with Chris...very professional and made sure I understood everything
Kathy is a very hard worker.
Jackie and Rebecca has great customer service skills..they treat the customers with respect..
Great experience. Chris was a great help at getting us started! A+++
Poor customer service. Spoke with Manager, Chris. He stated had up until 01/28/2015 to pay store (K027). On 1/28/2015 proceeded to pay store and was informed was sold on 01/27/2015. Never received certified or registered letter as specified with the state of NC state lien laws. Unsuccessful attempts to reach the DM, Shannon. Left several messages. Very displeased and will be filing a complaint with the attorney general 's office , BBB and small claims.
Chris was was friendly and helpful
Chris providing awesome service! I really appreciate all of the help!!
Chris was very helpful and friendly. They were able to accommodate my after office hours scheduled move in date with no problem.
Great experience. Clean facilities and great service from Chris.
The staff were very helpful in determining my storage needs. I was not sure what size I needed but they pointed me in the right direction. Will recommend to friends and family.
The staff was very friendly and helpful with all my needs with my storage unit
I needed storage at the last minute today and pulled in to Public Storage and was greeted by a gentleman name Chris... He was very helpful with making sure that I had everything I needed to make my move less of a hassle...He offered advice on what he thought would be the best way to pack certain items to prevent damage during transportation. Suggesting boxes, box dividers, bubble wrap, packaging tape,etc.... The grounds were very well kept and under surveillance. Not knowing how long I'll need to use the facility, I feel very secure in knowing that my belongings will be safe while stored at your facility...Thank you so much Chris for being both friendly and helpful. I will definitely recommend your business to any and all of my friends looking to store their belongings while preparing to relocate.
Chris was very personable and walked me through the entire process of setting up my storage. Thanks so much for a great experience!
Chris and Leslie have been very helpful and are great people.
Mr. Chris is a wonderful gentleman. Loved his services. Have a bless day...
The service at public storage was the best service I've ever seen real nice people that teat you with the up most respect
The ladies at the property do a great job!
Wonderful service! Wonderful location! Beautifully affordable and I love it.
It was great! Andee and Noel were so helpful! Great costumer service!
Andee was extremely helpful with choosing the correct storage unit for us! She is very knowledgeable and helpful.
Great guest service. Michelle and the staff at public storage were very accommodatable
I have been renting from Public Storage as long as I can remember. In fact there have been several name/owner changes in the many years I have been renting there. The current staff at Public Storage is my favorite so far. Michelle is the one I deal with most often and have always been happy with her service. She will answer any question I may have and always has a great attitude. I appreciate when a company has friendly and helpful staff. I will stay with Public as long as I have this great service and clean, safe grounds. My only complaint is that the rent keeps going up on a regular basis and I hope Public Storage will slow down the increases to keep it more affordable in the future.
Andee and Michelle were very friendly and helpful!
Andee was really helpful today and made everything easy and it was fast to get everything set up.
Excellent service from ande and michelle
Andee and Michelle were great! Very friendly and charming. Helped me out with all my needs on short notice and explained in detail any questions I had. Best experience I've had with a storage facility yet!
Great service by Michelle. Thanx alot
She has a Great personality,and always calls,which helps me.
Michelle was outstanding she is the best customer service I had in a long time. She was very helpful and the units look great.
I came in and was treated with excellent customer service and Michelle was very professional and took care of all my needs.
Michelle is very nice don't like to many other people there though.
Michelle was very helpful and great customer service. Took time and listened to satisfy my needs 100% I am very happy with service and will refer my friends here.
Michelle is awesome and so is Shannon! ! Thanks guys! :-)
Andee and Michelle are the best. They made it easy to sign up for a space and didn't force me to take their insurance like AFS. They have excellent rates and the units are clean and secure.
Andee was a very very great help she is awsome at her job and hopefully will continue to be an all star employee
Management and staff are very knowledge, courteous, and helpful. Customer relations is outstanding. I have been with this particular site for 5 years now with no complaints.
I ve. Had great customer service at this location with Michelle & Andee they were so helpful with my transition and are very very customer savy, I really enjoy doing business with them.
I've had a unit here for 2 years, and have had great experience dealing with Michelle, she is really the only one I deal with because she has always made sure all my questions are answered promptly, and any issues are dealt with immediately.
This facility really helped me out in a bind. Their staff got me a deal so that I could rent a 20x20 storage garage for $1 and administration fees. The whole ordeal took 10 minutes on the phone with a real customer service rep, and immediately after I was done with them I got a call from the facility manager, Andy, asking when I'd like to schedule an appointment to check out and move into the unit. Thanks for all your help, Andy.
Moving from out of state and needed a place to store furniture while some work is being done to my condo. Public Storage gives me good access to my furniture when I am finished with the work and also provides a safe environment in the meantime. I find them to be reasonable and convenient.