Public Storage Self-Storage Units at 1925 Silas Creek Pkwy, Winston Salem, NC
Address
1925 Silas Creek Pkwy Winston Salem, NC 27103
Property Open
Mon-Sun 6:00 AM - 9:00 PM
Storage Facility Features
Boat Storage

Car Storage

Climate Control Storage

Indoor & Outdoor Storage Units

RV Storage

Small, Medium & Large Storage Units
Property Open
Mon-Sun 6:00 AM - 9:00 PM
Storage Facility Features
Boat Storage

Car Storage

Climate Control Storage

Indoor & Outdoor Storage Units

RV Storage

Small, Medium & Large Storage Units
Close Location Details
View Location Details
Outside unit

Drive-up access

---

15'x30'

---

10'x15'

Outside unit

Drive-up access

---

10'x20'

Outside unit

Drive-up access

---

10'x15'

Climate Controlled

Inside unit

1st Floor

Outside unit

Drive-up access

Climate Controlled

Inside unit

1st Floor
Nearby Self-Storage Locations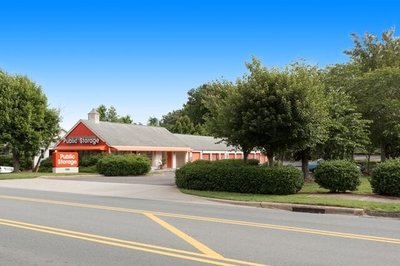 Self Storage Near
5155 Country Club Road
Winston Salem NC 27104
Self-Storage Near Winston Salem
Resources from the Help Center
See what fits in different storage unit sizes
Winston-Salem Climate Controlled Storage Near I-40
Winston-Salem Public Storage has indoor and outdoor storage solutions to fit your requirements.
At Public Storage, You'll Always Find...
Keypad Access

Friendly Staff

Month-to-Month Rent

Moving Supplies Available

Free Parking

Well-Lit Facilities
Reviews
( 401)
Jackie was very helpful!!! Excellent service.
Jairo is very professional and helpful. He does a great job!
Jairo gave us a 5 star service with our move in today
Jairo thank you for your help today
Jairo is the best manager!!! Is very helpful and quick :)
Jairo is a great asset to this company, great guy, always professional!
This is a great and convenient place for my business; close to the highway and gas stations. This place is very secure and Jairo the manager is very helpful!
I've been using this storage for about year now and Jairo provides superior customer service, always going above and beyond!!! Thank you, Jairo
Jairo was great with his service
Jairo and Jackie were so helpful and amazing made check out easy and even showed me a shortcut to cut out steps for pregnant mama.
Jairo was phenomenal at answering all my questions and getting me into the right size unit. Grateful for Jairo,s calm demeanor and willingness to answer the many questions I had.
Jairo was fantastic. Thanks for helping me
Jairo was very professional, friendly and covered everything!! Great experience!
Please DO NOT do business with these people. I only have a star just to leave a review and warn people of this place. First off, my storage unit got broken into last month over a weekend. Monday morning jairo calls me tells me my lock was missing but "the unit didn't appear to be broken into." We went there same day and the whole unit was ransacked. Boxes thrown everywhere. Everything we hold near and dear to our hearts was GONE. It was obviously broken into. Kinda funny he says it appears to not be broken into. Kinda funny my unit is one of the only ones that don't have a camera pointed at it. Kinda funny how I left a voicemail the next day with suspicion about this and how maybe this was inside job…. Never called me back. Promised us he'd look over camera, that never happened. Had to hire a PI just to get to the bottom of this. NOT ONLY THAT; msg us 9 DAYS after the 7th ( payment due date) saying they put a lock on our storage unit that has been broken into and two days later sends a text threatening to auction it off. Don't do business here if you don't want your stuff stolen and nothing be done about it. I don't care if I don't have insurance, this was just swept under the rug. No commutation, lies, laziness, couldn't even look at the cameras over the weekend: although I have no trust for this guy to look at the cameras. He wouldn't tell me if he saw anything that's if the footage still even exist. Makes me sick: makes me sick to the very core. we won't stop until we get justice.
Jairo was very very helpful, and we appreciate it so much! He makes it worth renting a unit here!
Jairo took great care of me, excellent service!
Jairo thank u for u great service
It was my first visit there and could not find my unit. It was like 10:45am and there was no one on site. The site manager wasn't answering his phone or calling back. My brother and I kept calling other numbers until we got a customer service representative. She assisted us, thank God because of my health issue my fingers were cold, aching, purple and going numb. It was almost 12pm maybe a little after when we left and there still wasn't a site manager and no call back. They called hours later but it wasn't no point in having the conversation. Other than that I like my storage unit. I just hate that it is a pole dividing the space, it's keeping me from storing stuff the way I want to.
Jairo thank you for the service today
Great service. I got a promotion for a 1dollar for month
Jairo is a great manager and very patient
Sooooo I'm allllll the way from Norfolk 757 VA Beach Va. and I love the phenomenal customer service And cleanliness at Wedgeon Road and Holland Road locations ✨️✨️✨️✨️✨️✨️✨️✨️✨️✨️!! However, I'm in Winston-Salem for a conference and stop to take care of my unit expecting to receive the same if not better service and whereby Jackie's customer service was great ; the restroom was absolutely disgusting and I truly felt unsafe!! Why? Well, the key entry knob was literally barely holding on then I made sure sure that I pushed the lock button all the way in. 📌 I turned around and the sink was filthy 😳 the toilet was filthy around the base the seat and unflushed 🤢 I instantly turned back around a upon exiting turns out the door wasn't even closed 🤬. Wouldn't it be Jairo's responsibility to ensure the safety and cleanliness of this location or would hos negligence fall on whomever is there when he is not🤔🤨 extremely unsatisfied. I'm so grateful for the Holland Road and Widgeon Road locations I feel so special and appreciated there. -Amazing Tonia
Jairo thank you for setting me up
Jairo really helped out. Great customer service.
Jairo thank you for your great service today and appreciate you
Jairo, I was in a panic trying to get my stuff and I was scared and frantic and I didn't know what to do and then I called customer service and they immediately called the manager of the property and he came and let me in within less than an hour. I was two hours away and now I'm so happy because I can get my things and moved to My New Home public storage. Thank you
Jairo thank u for your help
I called this place Friday 2/09/23 to secure a unit as I was leaving a domestic violence situation and needed time to gather my belongings etc. I spoke to a nice young lady (I can't recall her name) who offered me a discounted first month, and I was told my total would be $30, (for a 10 by 10 unit, and then $88 thereafter for my 2nd, 3rd months and so on. She assured me that she could hold the unit for me and would make a note on my reservation. Today 2/13/23, I called to make my payment and was told that not only had my unit been given away, but that the only ones available would not be at a discounted rate! The lady on the phone (Cindy), was monotone and nonchalant and was not helpful at all, nor did she empathize with my situation. I told her I will take my business elsewhere, as it was very clear to me this place not only lacks communications amongst employees, but integrity. I prefer to take my business elsewhere.
Prompt and very friendly and helpful
The location is clean, the guy that worked there is very friendly and helpful. I have been renting a unit there now for about 3 months and have had no problems
Jairo thank you for your service.
Jairo thank you for the service
JAIRO WAS ABSOLUTELY AMAZING! GREAT CUSTOMER SERVICE! HIGHLY RECOMMEND!!!
Jairo is super friendly and responded quickly.
Jairo was great and very helpful
Jairo was a great help. Made the process really easy!! Appreciate the help!!
Jairo great manager and service
Jairo.very helpful and a joy to work with
Jairo was excellent! He helped us find the storage space we needed and navigate the reservation process to lock in the price we desired. Thank you so much! Please ask for Jairo when visiting the Silas Creek location.
Thank you jairo for helping me download the app today
Jairo did a great job with my rental
Great service from jairo always a pleasure doing business here
Jairo took care of my rental and had great customer service skills
The site manager (Jairo) at the Silas creek Pkwy public storage was very helpful and knowledgeable! I highly recommend using this location for your storage needs!
Thanks jairo for your service today!
Jairo did a great job with my rental
Damaris and Jairo took good care of me , check them out for all your storage needs!
Damaris was excellent! 4th day on the job and she was patient, professional and courteous. Jairo was an excellent supervisor/mentor providing her professional support and expertise.
Damaris was a great help to me she answered all of my questions &' Jairo assisted her with me showing different storages
Jairo and Damaris were awesome!! And they went out of their way and stay past their time. Thank you!!
Joe is a super professional and very nice person,
Jairo and damaris were great today getting my space ready
Jairo and Damaris were great helpers. I was able to upgrade my unit with no issues. Great place with superior customer service.
Became a public storage customer today. Jairo was very informative about the prices, what was available and the requirements. I had questions about the difference in pricing online and the contract prices but he was very patient to explain that the lock in included in the pricing online. The location is convenient to our needs and pricing was reasonable.
Jairo was very helpful and quick!
Jairo did great and excellent customer service
Jairo was pleasant and quick on the whole process making sure I got the best rate available and knew everything there is to know about storing here. Thanks!
I had a wonderful time with Jairo very pleasant and very informative .
Jairo is great! Great management!
Jairo was very helpful and setup app and understanding of my payment and help me understand with patience, I'm 51 and don't do computers so jairo helped download the app and I was setup and ready to go. Thank God for him and wish you had more people like him. God blessed his family!!
Jairo was the most professional I have ever encountered. Great representative of the company. Excellent people skills. Clear communication. Extra oversight for our questions and concerns
Had a great experience with jairo was able to help with my account
Jairo was awesome with his service
Jairo was great and easy to get setup.
Jairo was very helpful and the best manager i have come across and also very kind and goes out of his way to help. Thank you!
Nat did a wonderful job in helping me get set up. Great customer service!!
Nat was absolutely amazing and helpful!
Jairo and Carla helped me with auction unit sale
I am very satisfied with the service that I received from Nat and Jairo they were very king and kept my reservation until I was able to register
Jairo thank you for your help
Great location to store overflow of goods
Joe was very helpful to me and my father
Jairo helped me in getting my rent Down again. Thank you
Jairo, Is an awesome manager at this location. I have had a storage unit there since 2019 and he is very helpful, answers questions with accurate information.
We'll run business and helpful, thanks
Jairo is the best manager! Very knowledgeable & kind! Thank you so much!
Jairo is very polite and helpful every time he sees me and visit the office
Jairo did great today with my move in
Jairo was awesome and great customer service skills. Helped me move wasy
Jairo went above and beyond today. Thank you
Jairo did excellent today with my move in even though I came in close to closing time and was patient in getting me setup
Jairo was very helpful friendly and courteous made the whole process easy
Jairo was great and awesome customer service skills and very nice with the move in process will recommend this to anybody
Jairo is great with the customers and great customer service skill appreaciate the help
great experience i was here for 2 and a half years and had no problems. the manager Jairo helped me alot when it was time for me to vacate i highly recommend this place and location for storage usage
I had a very nice experience with public storage, i had a indoor unit and it was very clean and cool inside and jairo did a great job helping us. Thank you!
Jairo was great and great customer service skill
Jairo gave me good service and great location thank you
Jairo is an excellent manager and great location
Jairo was great and helpful
Mr. Jairo was kind and very helpful.
Great location and service by Jairo
Jairo was really helpful, great customer service and excellent!
The customer service of Jackie was tremendous and rental process was expedited and 100 💯 percent.
Jairo was an awesome person and excellent service today
Jairo was great with his service today and very kind to customers!!
Jairo was awesome and polite
jairo was helpful and very customer service oriented
If you need storage units, check out Public Storage on Silas Creek Parkway! Jairo was super friendly and quick! Would definitely recommend!
Jairo is excellent with his service
I want to thank Jairo for the great service he gave me today. His experience and great understanding of his job gave me confidence and assurance at Public Storage. I don't know how long he's been working there but his experience and know how makes me think he's got years and years of experience. I salute you for taking care of me. I will recommend his service to my friends. Again, I thank you!
Always a pleasure working with jairo at this storage facility
Jairo is always polite and helpful every time I come to this location. Willing to help. I would recommend anybody that wants to store here
Jairo is Absolutely Great At Public Storage in Winston-Salem NC On Silas Creek Parkway! Jairo is Very Professional, Attentive, Personable, Genuinely Prossionally Customer Friendly. I Would Definitely Recommend Facilitating This Facility, And if Jairo is Working, You'll Definitely Have A Great Professional Experience. ▪︎Self Comands Self Respect▪︎
Jairo was polite and professional!
Jairo was extremely patient, polite and professional.
Had an incredible experience here at this location with manager Jairo I just wanted to say he's the best and was able to solve all my issues with my unit thank you for all your help!!
Jairo did an excellent job with my move in
Jairo was excellent and great customer service skills
Jairo was great to work with, he went above and beyond in providing great customer service. Well deserved 5 star review!!
I had an issue, but it was resolved with the help of staff (Jackie). Thank you for solving my issue.
Great costumer services , very clean please , Jairo Help me to decided my best option in price and space , for sure I recommend this Public store
Mr. JAIRO for the win of the day!!! I was welcomed back home with that good old southern hospitality. He is so respectful helpful and kind. I can truly say Jairo was sunshine on this rainy day, Not only had I lost my gate code but storage lock key as well. On top of that I had no phone service to call for help and 22 weeks pregnant! He found my account despite my pregnancy brain, called a locksmith for me and gave me insight on what's new since I've been gone with the store. He did all of this with a smile!!! I didn't feel like a burden and felt he truly cared. THANK YOU MR. JAIRO YOU UNDERSTOOD THE ASSIGNMENT!!!!!
Jairo did an excellent service and very polite manager
Awesome job and service by jairo
The place was clean and exactly what I asked for I would give it 5 stars but... They advertised first months rent is $1 and that was not the case. I thought was getting a break just to get started!!! I asked about the $1 advertisement and the person replied we don't have anything to do with what is advertised😳
Jairo was great and good customer service
Jairo was very kind and willing to work with me. We need more people like him doing customer service! It's refreshing!!
This is the SECOND time I was greeted and satisfied with Jairo. This young man is very knowledgeable and I truly believe he will very soon advance further in his creative. NJ to NC he welcomes me🥳
Jairo was excellent help today and polite
Jairo was amazing in my rental process today
Jairo was gave amazing service today and was awesome!
Jairo was very helpful and considerate thank you!!
Met jairo today and he was very polite and respectful and help me answer all my questions
JARIO was amazing super easy to get along with. And the facility was great
Thank you jairo for your top notched service
Jairo did awesome on my move in
Showed up no one was there
Came to the office and Jairo helped me get my unit and make a smooth move in
Jairo did a great job in helping with needs on my unit
I have to speak about my experience here at this facility with the Manager Jairo. He was VERY professional, kind, and patient. I really appreciate this kind of service and wish more companies had representatives such as he. THANK YOU Jairo for all you have done!!!!!!!!
Excellent service by Jairo
Only gets 1 star because google makes you give it something. I paid for a "climate controlled" space which must have been the perfect climate to grow mold colonies. Everything in the unit had to be pitched out. Insurance doesn't cover fungus and the contract you sign doesn't cover it either. I would avoid this place at all costs, it's gross. It's a great storage unit if you're looking to get into the mold growing business.
Gracias Jairo por toda la ayuda muy profesional y atento. Agradecido por estar pendiente de la seguridad en todo momento con el COVID.
Jairo was excellent. Very friendly and welcoming!
jairo was awesome today took my payment quick and change information and grea customer services skills
Jairo was great and took my payment today
Jairo was great. Answered all my questions and got me set up. Fast and easy! Thank you.
My move in was great with the help of Jairo the new manager. Thank you!!
Jairo is the newest manager to the location on Silas Creek Parkway. His customer service was AWESOME! Answered all of my questions with no delay. Thanks again! -Ulrick McDougald
Jairo was very nice and very helpful a very good worker
Jairo was great and helpful.
Joe and Jairo we're very helpful.
Jairo was very patient with me and very helpful
I encountered Jairo at the Silas Creek location. He was very thorough, informative, and efficient. He even gave me tips/suggestions on how I could save on a 5x5 unit at this location. I appreciate his friendly business, and this is exactly what customer satisfaction/retention is all about.
Joe & Lisa were awesome and gave incredible customer service and I was in and out in no time come here to Public Storage on Silas Creek.
The clerk is so nice and has great customer service knowledge. Thank you for all your help Tracey.
Very great experience with Lisa! My first time renting a storage unit and she took the time to show me two additional units because I was unsure of what the sizes looked like. Thanks
thanks for all the info! it was a pleasure to speak to you!
Thanks for answering all my questions
Best customer service in a ling time! Thanks Teresa!!
Great friendly staff and very well kept storage units. Thanks Teresa for your help!
My wife and i were looking for storage units and this one is runner uo friendly staff get A+ from my family
Lisa was a big help to me and provided me with excellent customer service. And was able to get me in a new storage unit the same day.
This location is very clean. I believe Lisa and Teresa are the ladies that heloed me figure out the sizes and prices. Highly recommend if you need storage.
5 stars, staff was amazing, Lisa Cristobal thanks again for all the info and for being so patient and kind as I figured out what I need.
Thank you Lisa for all your help with my questions on pricing and unit sizes, very friendly staff and well kept units.
Thank you Lisa for making the process so much easier for me !!
Be careful they charge twice in one month if your late With your payment,that's their standard I understand if you're late you pay the late fee but to pay two late fees and one month is ridiculous
Looking into moving to Winston Salem so I called to get some information, Lisa was very friendly and helpful about the storage units available. Good customer service.
Beautiful, clean, secure facility! Fully staffed during the day with on site office. Teresa was amazing and super helpful!
Lisa was fantastic. Because of her, I will recommend this facility to everyone & will use this facility again & again
Great customer service Jairo was great very helpful thank you again Jairo…..
Lisa was very knowledgeable about the area and was patient answering all of our questions. Your staff is an asset to your business.
When this particular location couldn't accomodate the storage space I needed, they were more than happy to check with their other locations. Very friendly and pleasant experience!
The prices are way too high. The gates are not open during regular hours, which makes it hard for customers.
We're looking into moving to WS, I called and spoke with Lisa. I always pay attention to customer service wherever I go/call. She was great! Gave me pricing for storage and super nice about just general info on the area.
So usually I don't leave reviews- BUT I've been making all the phone calls I had to make and I've talked to nothing but rude people- but then I called here and talked to Lisa. And I finally talked to someone today who was actually helpful. She answered all my questions and did it with such a nice attitude!
Thank you Lisa for all your help with my storage questions. Nice to hear a happy, pleasant voice these. Days. Im not using the business anytime soon but I will definitely consider it in the future. Much appreciated.
Great customer service cleaning area and easy to access storage overall if I can put 10 Stars I'll put 10
Lisa was great helped out a lit. Very knowledgeable.
Wow - I'm not used to hearing friendly voices when calling for information! Lisa was not only friendly, she was very knowledgeable and answered all my questions. Lisa made me feel comfortable in choosing NC as my new home when I retire. 5*s for her!
Teresa was very polite and helpful. Great experience
Teresa Shouse was very nice and very knowledgeable about the property. Will definitely be renting a storage building because of her. Kindness goes a long way 😊
I have had nothing but good experiences with Teresa at this location, she goes out of her way to help you with any questions you may have and if for some reason she don't have a answer she will find out, Teresa goes beyond what you would think a customer service personnel would she is a great people person and a great representation of your company, thanks Teresa for being a great customer service at my location and never lookin down on me since I feel on hard times your the best, also thank you Public Storage for your great training for you customer service personnel I will always refer others to your place of business.
Trudy was excellent and gave wonderful customer service. If your in need of a storage unit come see these amazing people.
I recommend Public Storage, but not the one on Silas Creek in Winston Salem NC.
Trudy help me out a lot. With information & details on my Storage unit. Great Custmore service
The storage could be better if a little more attention was given to cleaning
Please avoid this facility at all costs. At every opportunity they will increase the rent. When you call to ask them why they keep increasing the rent, they'll say it's because they can. My rent went from $120-$200 in less than a year. Secondly, the customer service is straight trash. The property managers are not very helpful nor friendly. I also feel like they make their own hours because they are never there. Also, their entrance gate doesn't work sometimes. Therefore, there are times when you may not be able to access your unit. When you call the corporate line about the issue, they'll tell you that you should reach out to the property manager and District manager because they can't. Then, they will tell you that these managers have up to 24 hours to respond to you, which could be a problem if you're trying to access your unit. Furthermore, even after you leave a message for both, they will never respond. As far as the units are concerned, they are way overpriced, not clean, and still attract a lot of bugs. Bottom line, save yourself some time and energy and go somewhere else.
Made a reservation online. Was called twice to confirm the reservation. Was emailed a confirmation of the reservation. Yet when I showed up in person the day of my move, I was told they no longer had the unit. No worries, though, because I could rent the next size up for significantly more money. Customer service was no help either. Renter beware!
Ms. Teresa was extremely helpful and professional.
Insects in the units. I will definitely have to get my things sprayed when they come out. I seen spiders & ants mostly. They are kind of on the high side but did come with a second month free deal. Update: We had things STOLEN out our storage!! We've contacted the storage for WEEKS to file a claim but keep getting the run around. Unless you wont all your stuff stolen AVOID THIS PLACE!
We cleaned out our storage unit while we got out our Christmas stuff! It was really nice because it is a indoor storage!! So my grandson got to sit and play.... And we had a bathroom nearby... And we were not in the rain or the cold... It's a very nice place we like having our storage there!!
Teresa was very helpful and was waiting where I got on the property to show and set up the account for the unit. Easy to hold a space online.
Awesome storage unit. Friendly and professional property manager. Very satisfied customer. Highly recommend.
Wonderful place, I go in and get boxes for my office pretty frequently; always smiles when I walk in. Thanks for making me feel welcome!
Love coming here to get boxes, never a day that Teresa isn't smiling!
Large facility and well kept, I recommend this facility!
I Robert Hickman went looking for space and the family feel I got walking through the door, at that moment I knew that I was going to get my space unit from Public Storage. I think it's a great place to get units from at a reasonable price
Best Storage Center In Winston ! I Always Use Public On( Silas Creek) Clean , Dry , Very Well Lit , 24hr Service , Excellent Security !
Lafreda was great and lots of help
The manager at this site is SUPER kind and accommodated many requests. The rooms are spacious, she allowed us to move about the property at will being that we had several storage buildings there. She even checked on us periodically during a MASSIVE clean out.
I came in to check on prices, got a great deal, staffwas great !!!!
Teresa was very nice and hopeful. I'd give her a 10 if I could. Very nice place to rent from
Teresa is awesome! Very helpful, and awesome facilities
Teresa was very kind and knowledgeable got me great unit great price great service in a great amount of time. Recommend go here for fast friendly service
Teresa was very helpful and very friendly. i was very pleased with her and i will be coming back to storage my stuff again. Also i just moved here and she was great with helping me
Thank you Teresa for the tour and the great amount information about the storage unit(s)! We can't wait to start storing our personal belongings with PS!
Teressa that runs the office is truly amazing.. very sweet and kind and very helpful.. would give her 10 stars
Such friendly staff and excellent service! Lafreda was so helpful!!
ROACHES!!!!!! I moved i with my front load washer and dryer, bed, and other home items. I came to get something out in two days and saw a roach. I told the front desk Teresa and she said she'd never seen them, but then handed me some Raid spray. Why would you have spray if you didn't know you had them. I was told she would need to put in an order to get the building sprayed but she didn't know if she could. I was upset but hoped it was only one. Nope, I came back a few days later and my things were crawling with them. I went to the front desk and told Teresa and some rude black girl with blue hair (she refused to give her name) interrupted us and rudely said "there's nothing we can do". This comment and rude, insensitive interruption made me livid. It's 2019! Who was roaches in 2019??? Do you think the White House has roaches? There are companies with people called exterminators!! No building HAS to just HAVE roaches! I contacted the head manager and repeat got his voicemail with no reply or assistance. This storage location is horrible. I've rented with PS for years and never had a bad experience or a roach! I couldn't move out immediately because I was headed to Europe and now that I am back, I'm headed out of state for training. I'd plan on having my things in the unit for about two months...and I'm unable to move them. The first few days I actually cried...but now I've come to terms that when I get back I will have to throw away my things. Over $5000 gone because this location doesn't warn you that they don't pay for a contract with an exterminator. Trust me go somewhere else!!!
We were looking for a space to park our Travel Trailer and also for a storage unit to store some of our items while we looked for a house in the area. Many of the storage companies in the Triad were out of space but this location had two that fit the bill. They held our reservation until we could drive over and check out the site and Teresa, the on duty manager, was great to work with. She showed us the spaces available and completed our paperwork with quickly and efficiently. It is great to meet people that actually present a professional, as well as personal touch, to how they conduct business. Teresa is definitely a gem and represents the company well. If you are looking for a place to store items, check with Teresa. If she doesn't have the space she will check other Public Storage locations and find you one.
Helpful staff and very informative and knowledgeable staff. Friendly service from Teresa the staff member that help me out. Good job!!!
I went to this public storage to look into maybe renting a unit some Teresa was very very helpful in showing me the sizes of the units and they were clean and prices was affordable . Teresa told about the supplies i may need like boxes tape packing supplies . I will be back to rent soon Thank You.
I was very impressed with Teresa. She was very helpful and understanding. She was friendly and had a great attitude.
Amazing service. Friendly staff. Great location.
Teresa was excellent with processing me in and explaining every thing thorough. Great job!
Good price, friendly person, clean and secure storage. Everything was just what I needed. The website showed availability and price, I was able to reserve a spot online and then show up there a few hours later and wrap up in just a few minutes with a friendly and knowledgeable person named Teresa. I now have a clean and easily accessible storage unit at a great price.
Great customer service and great storage space, very clean!!
The chick with the green hair n ghetto attitude is not business like but that's y they r getting a three star at this time
Teresa is awesome. Thank you ma'am
Lafreda helped me so much! Easy to get a unit, some boxes, and everything else I needed. Very clear and easy process. And the unit is perfect too.
Lafreda was very friendly and helpful at a time I needed. Thanks for the continued great customer service
Teresa was very helpful! Facility is very clean and well managed.
I hv found my experience mostly Good !! People like Teresa make it Wonderful !! I work different hours and P.S. allows me to access my property as needed !! Thanks for that. My Only Thing... My unit has light water damage but tht has left a Strong MILDEW ODOR. My property is Not in the same condition it ws when placed in my unit. Hopefully this review will initiate a Resolution !!
Great employees and storage facility. Property manager is wonderful.
The client was excellent, extremely knowledgeable, and pleasant to deal with during this difficult time. Thank you
Let me start by saying Teresa is the only one at this property she took the time to understand my needs and made sure I get what I pay for I have experience so many different locations but here sweetness makes me don't want to go no where else
I came in to make a payment and Lafreda was very nice and helpful.
This is a great location to put your items I was pleased with Lafreda House she was really helpful and very nice witch made it a very easy process I will be back to this location
Clean spaces, knowledgeable staff
Teresa gave excellent customer service! I would definately rent a unit from here all over again! Very clean units!
Had a discrepancy about a closeout bill. Teresa took all the extra steps to ensure it was corrected. Thank you Teresa for doing the right thing!
Staff is extremely friendly and helpful.
Outstanding customer service and great pricing. I know my items will be safe here.
Great customer service and great climate control units.
Megan was amazing and sweet. She went up and beyond when I called to get a unit.
Megan is always helpful and friendly every time I come in.
Magen is great. She will tell you everything you need to know and make storing seem easy.
Megan was super great and provided me with excellent service.
Megan is the best! She has been here for years and has always been friendly when I come in to pay. Love this girl!!
Megan was outstanding. A+ service!
Megan worked with managers Dani and Jess in Greensboro to find me the plastic I needed to cover my stuff before shipping it. Here ladies are the best.
I really enjoy coming in the office and speaking with the managers here. I pay for a unit that's in Michigan and they always make me feel welcome. I enjoy coming to see Megan every month!
Climate controlled storage
Great customer service !!! Megan always very helpful
Pam an Megan are very helpful. Excellent customer service.
Great place to store your stuff
Megan was amazing! She was one of the reasons we chose Public Storage. Thank you for being so warm and efficient and professional!
Megan and Pam are great! Both very knowledgeable and friendly! Excellent customer service!!! 👍👍👍👍
Come see Megan! She will get everything you need and answer all your questions! She is the best.
Pam was really really nice and patient! Excellent customer service.
Pam is cashier and she was awesome she help with storage and right storage I remind thanks Pam !!!
Jessica was really nice. Everything went smoothly and there were no problems or confusion at all 😉. Thanks for the great service.
Megan is really nice and knows everything about storage. Go see her!!
Great atmosphere and friendly service from Megan, Thanks a milion
Went in to public storage to try and find a storage unit, and Megan was extremely helpful in helping me with what I needed. I'd definitely recommend anyone needing a storage unit to go see Megan, she'll make sure you have everything you need. 👍
This place is amazing!!!! very clean and has great customer service.
What is the last day to pay before the locks get cut
Megan was extremely professional and helpful. Glad we found space at this location.
I called many storage companies before choosing Public Storage. The prices are great and the staff is phenomenal! Megan specifically answered all of my questions and didn't mind doing so. She was very courteous, friendly and professional! She made me feel very comfortable leaving my items here! I really appreciate the locked gate, security codes, and cameras! This speaks volumes for your company as a whole and I would definitely use you guys again without a doubt due to Megan! I'm not sure what her position is there but she certainly deserves a promotion. Kudos Megan, you have one satisfied customer!
I will never recommend this storage place. The woman who works here is defiant and has no desire to assist you in any way. She goes out of her way to make sure you are inconvenienced and shows no customer interest at all. Not only that, she covers up her bad behavior with the guise of trying to help others. When I tried to complain, they wouldn't discuss it with me because I wasn't the primary lessee. That's another way they get out of addressing your concerns. They are underhanded and trashy.
Megan is awesome! Really professional and great to work with. It's truly a pleasure when she is working!!!! Thank you!
Be careful. They are running a racket with locks. Charge you 20+ dollars per lock, keep one of the keys, then cut yours off when it's one day late on rent. Try Extra Space instead.
Megan was amazing! She was so helpful and thorough!
I will highly recommend any customer and business to this particular storage company the young lady Megan was very helpful. She was willing to help me make the right decision on my purchases and etc. Thank you for top-notch customer service....
We set up our agreement today. Jenna and Megan were great! The climate controlled storage was just what we needed.
I rented a unit at this location about 5 months ago. I was satisfied with their service until I received a notice in the mail stating my rates were increasing. I went into the location to talk to them about why they went up. I was told that it was their policy to increase the rate around 6 months & 1 year. I asked why I wasn't informed of this when I rented the unit. She said "There is a script we have to follow. Your contract says we can raise the prices at any time." I replied "Because you know that people won't rent a truck to move their stuff somewhere else." She responded with "yeah probably." I will never again use Public Storage. They are shady & they know it.
Great service and friendly staff.
Megan and Jenna were the greatest. They are really pleasant to talk to and have great knowledge of the business. I would definitely recommend Public Storage.
Jenna and Megan were awesome. They were very helpful and informative. They walked me through the process with ease and fun. They were friendly and understanding. The facility is very nice and clean. It was and is God send. I would recommend if you are looking for storage please come here. You can't go wrong and Jenna and Megan will ensure you smoothly and happily transition into the space you need.
Staff is helpful and very friendly. My unit is clean and exactly what I needed. Price is better than any other place. I would highly recommend Public storage.
I came in checking on prices and the staff is super friendly! I definitely felt welcome, I'm not moving until about mid April so I WILL be back and asking for Megan! Public Storage, you're hiring the right people, keep amazing me :)
Jenna and Megan were great. I was in and out. Very professional, clean space. I will definitely refer my friends and family to this location 👍🏾👍🏾👍🏾
Jenna and Megan were very helpful and super sweet to help me get moved in quick and easy! Best ever!
We had the best experience at Public Storage! The staff is wondeful especially Megan! She is so helpful and they are lucky to have her!
Thanks Jackie for all your help!!!! Your one of the best!!!!
Thanks so much to Rebekah for helping me coordinate a very smooth move into storage. She went out of her way to help me confirm the size unit I needed when a last minute change came up online. The facility is very clean, secure and just perfect for what I needed. Great customer service.
Jackie was great!!!!best customer service experience ever very very friendly
I rented a storage unit from this company. I went to take some of my stuff there the very next day and when I opened the unit, the floor was wet and a couple of my items. Thank God I had bagged them. My unit has a hole over it in the ceiling and when it rain it leaks. When I reported it to one of the staff she told me that some people would come look at it the next day, and they did just that, look at it cause it sure wasn't fixed. These people rent these units knowing good and well the ceiling has stains and holes all over the place. I can say this, the staff was friendly but what the hell does that matter when they are renting bs. You end up wasting time and money.
I had a bad experience based on the rate increase but your customer service with Megan helped me better understand the aspect of the rate increase while after speaking with customer service with a woman named Jacqueline (who hung up on me, while I was talking and asking questions) and at the end of that conversation Megan really calmed me down and told me some helpful information. Megan is the type of employee every public storage needs. Megan has been wonderful since the beginning. I thank her so much for the wonderful customer service and understanding that SHE PROVIDES. Public Storage needs more employees like Megan at facility #08589.
Friendly staff and nice building
Nice facility and friendly staff!
Megan is Extremely efficient, helpful and friendly!
It would be nice to know when you are raising the prices!
Great prices and service. And Meagan was SUPER AWESOME!!!
Shanice helped us rent a storage unit recently. She was very friendly, efficient and knowledgeable. We ended up renting a storage unit and were very impressed with Shanice's customer service. Thank you!
I rented a climate controlled unit with this company for over a year. We went to check on this unit since we lived out of state and discovered that the unit was full of mold. The young lady at the desk would not provide me and my husband with her name and would not provide any information on how to contact anyone in management. We had to leave but returned the following week to empty the unit. We discovered the unit had a water pipe in it and had apparently leaked. All of ...our belongings were covered in mold. We also discovered that climate control was not in use and the building our unit was in was hot. When brought to the attention of the girl in the front I was told they would have air conditioning running some of the time. We lost almost everything that had furnished our 2 bedroom apartment. As if that was not bed enough the treatment we received from Public Storage was absolutely horrible. The girl at the front desk took pictures and supposedly sent them to management (no one ever contacted us). No one in management would take a call from me, they stated they were being kept in a 48 hour work meeting and could not be disturbed. They would do nothing to help us get rid of the many items that needed to be thrown out. We had to rent a moving truck ($800.00) and take the items back to Delaware where we were living at this time and pay to have them removed ($100.00). We then bought several cleaning items in hope of saving some of the items ($200.00). Public storage did not take any responsibility for this problem, even the insurance company could not get in touch with them. DO NOT RENT from this establishment unless you are trying to waste money paying for rent and would like all of your items ruined. I cannot express the level of frustration I experienced attempting to get some help in this situation. This is an example of big business taking advantage of people, not caring at all for the customers that help make their business successful! They should be ashamed of themselves. P.S. the insurance company sided with us but only covered half of the items lost and none of the cost's acquired with disposing of our items. All together our estimated loss was well over $5000.00. See more
Megan = super helpful and awesome. < MVP
The customer service was awesome and very helpful. The lady showed me different units and helped me pick out the best one for the best price. Thanks so much Jackie :) #TCF
Jackie was very friendly and helpful
As a returning renter to Public Storage, I was sadly disappointed in the lack of cleanliness of the building. I was shown two storage facilities that I would not rent because of the condition of the floor -- not damaged, just nasty. I had to settle for a smaller unit. This was nothing like my experience in 2012, when I rented for the first time. I was disappointed in the conditions of the building.
Jackie was very friendly and understanding of my situation. She got me in to a unit quickly and for a fair price.
Jackie was the best employee! I had such an amazing experience with her.
Jackie was awesome very helpful
She was very helpful and very pleasant she was full of happy spirit and aloud me to do this on her phone I will refer all my friends to come see miss megan at public storage.
Jacquelyn was great !awesome personality. Great customer services!
I got amazing customer service today from Katie. She help me find a storage space at a good price.
I have moved to a retirement community and needed to store furniture for my sons. They found Public, I carried out the registration process, which was very organized, and found the staff very helpful. Unit was spotless and when movers delivered the furniture, it was a quick and clean process. I would recommend the facitiy without reservation.
Lesley has been very informative and I received excellent service.
They raised my rent by 27% all at once. I will never use their services again.
6-03-2015 5:12pm They raised my rent 27% after 4 months then gave me a national customer service number that cycled back to their property when I complained.
great service. really appreciate the help of Katie! she was great
Katie is very friendly and professional.
The ladies here are beyond awesome! Very friendly and knowledgeable. A+
I went in looking for unit today but Katie say thry didn't have any unit availabile at the time. She look at a few other public storages for me to see what they had available. She was a great help!
Dani and katie are a great team. Awesome customer service ladies!!!
Jackie was very knowledgeable and friendly
Upon arriving jackie greeted us and was extremely friendly she was a big help on helping my husband and I to decide if public storage was where we wanted to store our items and it would be secure. Property was clean as well, I would definitely recommend to family&friends
My experience with public storage has been terrific .There is a new girl named Katie and she is helpful and kind and is very informative.
hey I would like to say that I was satisfied with my service for u all today at ur locate in Winston and Donna was very helpful
Great location and clean units. Property manager was excellent!!!
Donna was very nice. Thanks for all your help.
My first experience, with PublicStorage(Jackie/Donna); located at #1925 Silas Creek, was very helpful & Professional.
Donna is always a friendly and caring person
Donna was very nice and informative. The overall experience was very professional and I feel very comfortable storing my belongings here!
Much good to say about this place. However, the light fixture inside the unit was broken since before I moved in, and still no callback from staff, re: a time for me to let staff into the unit to replace said fixture. ( I had reported this per tel msg to site right away.) This limits my unit visits/usage to daylight hours.
Loved the customer service from Donna.
The customer service on the phone was great. Then I was greeted by Donna at the facility and she was so nice, helpful, and pleasant to work with!
Donna and Jamie good people great service!
We needed a place to store our "stuff" for about 5 months while we did some remodeling. We checked several places and felt this was the place and Donna was very helpful in making us feel welcome and that our stuff would be safe and secure. Was a pleasant experience.
Wow - great service! From the first time I called to find out about Public Storage and every time since Donna has been terrific. She was always helpful and patient.
Great service! Was helped immediately and was in and out in no time. Thanks Donna!
Ms. Donna was very kind, professional and courteous. She asked if we had any questions and was very thoroughly with our process. Thanks Ms Donna!!!
Donna is great at customer service, very helpful and very nice. Away smiling when I come in!
Needed short term storage for a move to Winston. Looked at all the options and picked the Public Storage on Silas Creek Pkwy because several previous reviews mentioned how good working with the manager, Donna, was. That turned out to be right. Very straightforward and easy to deal with. She gets help from Jamie who also was responsive and very helpful. The locker was clean, easy to get to, as were the facilities in general. A good experience for me.
Donna was extremely professional, prompt, and efficient. She gave a courtesy call prior to my arrival. She assisted with additional boxes that were needed for my move. I would highly recommend Public Storage and Donna! The service was exceptional! Thank you! L. Cheek
Donna was the best from day one! She listened to our needs and helped us pick out a locker that worked very well for us. We rented a climate controlled unit for a little over 2 years. During that time, she was always a bright spot in my day when I visited my unit. We weren't pleased with the multiple rate increases from Public Storage over out time there. Their rates were not in line with the facilities they provided. The main gate malfunctioned multiple times making it difficult to enter the facility. When Donna was not on duty, interior and exterior doors were found propped open before and after the time when PS staff was on site. This defeated the purpose of renting a climate controlled unit. Public Storage met our basic storage needs. Donna not included, the overall customer service of the Public Service company left some to be desired.
My fiancé and I recently relocated to North Carolina and decided to put our stuff in storage until we found a permanent place live. Donna was the first person we met who was so nice and genuine to our needs during our relocation process. Donna was very helpful in giving us great detail about our storage unit and how and when to pay for it. She is very considerate in giving us a courtesy call every month to let us know when our bill is due. Her associate Jamie was very helpful in showing us an easier way to unload our moving truck and how to properly stack our bins. My fiancé and I are very pleased with the service we receive from Donna and Jamie. They go above and beyond for you. I will recommend this storage facility to anyone I know who may need one.
Donna and Jamie provide excellent services to customers! They show exceptional skill in their line of work. Their hospitality is greatly appreciated and should be recognized accordingly!
Donna was amazing! Best customer service I've experienced in winston salem ever. She was able to give me her knowledge of the different units and helped me decide on the correct unit for a two bedroom home. I recommend this storage place.
Excellent facility lady behind the desk Donna was very helpful plenty of lighting in and around storage unit exceptional place!
I had a tight timetable to move over the holidays. Donna, the facility manager answered all my questions, made some recommendations, showed me the quickest and easiest way to move into my unit and was VERY accommodating. She showed exceptional customer service and went out of her way to take the stress out of a hectic time. I look forward to working with her!
I would like to thank Public Storage for helping me during my transition. Without valuable employees like Donna, it would have been a harrowing experience. She is a real storage expert.
Donna made my experience pleasant. She is very pleasant and knowledgeable. She went all out to help me. Kudos to Donna and Public Storage!
I recently visited this location with a couple of questions about units as well as product. Jamie was the young man that helped me out, he was very knowledgeable and well spoken. I did not rent because I did not need it at the time but the young man there almost made me want to right then, not to mention he looks very nice. I will be coming back as soon as I need the storage.
Christina is a wonderful person too deal with she very helpful
I was a customer at this property and had nothing but a positive experience the whole time I was there. Never an issue with my belongings , the staff were very helpful and hard-working when it came to me and my move. Moving can be a hassle but with the help of public storage it was so much easier and they are amazing!
I have had a bay at this Public Storage facility, for 13 years (since before the building was owned by Public Storage). Under the current management, the facility is always clean and tidy, and in working order. The few times something has been amiss, it has quickly been corrected (a dirty bathroom, a broken door sensor, etc.) I believe the reason things run so well here is due in large measure to their excellent facility manager, Donna. Donna is always friendly and helpful, even when she is trying to get an out of date computer to function or assist a room full of impatient customers. Donna has worked very hard on training other staff members, who are good, but she is great. My only criticisms of the facility are a lack of carts, and the ever increasing rates once you rent a bay. Oh well, nothing is perfect!