Public Storage Self-Storage Units at G3425 S Saginaw St, Burton, MI
Address
G3425 S Saginaw St Burton, MI 48529
Office Hours
Mon-Fri 9:30 AM - 5:00 PM
Sat-Sun 9:30 AM - 5:00 PM
Gate Access Hours
Mon-Sun 6:00 AM - 9:00 PM
Storage Facility Features
Outside unit

Drive-up access

---

10'x15'

Outside unit

Drive-up access

---

7'x14'

Outside unit

Drive-up access

---

10'x20'

Outside unit

Drive-up access
Nearby Self-Storage Locations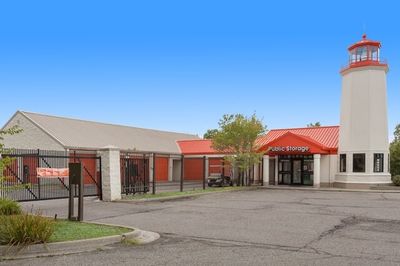 Self Storage Near
5180 S Dort Hwy
Flint MI 48507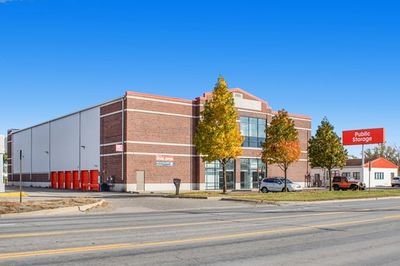 Self Storage Near
2325 S Dort Hwy
Flint MI 48507
Resources from the Help Center
See what fits in different storage unit sizes
At Public Storage, You'll Always Find...
Keypad Access

Friendly Staff

Month-to-Month Rent

Moving Supplies Available

Free Parking

Well-Lit Facilities
Reviews
( 66)
The person working the front desk was very helpful this was my first time buying a locker at an auction and they helped me right Through the process and even went above and beyond and helped me pay for the other unit that iv had won in Farmington because I couldn't get a hold of the other Facility
Your Assistant, Tricia was excellent. I have to say of all the storage places Tricia was very helpful and friendly; it's nice to work with people of that caliber. Carrie F.
Customer service is outstanding. Tricia was friendly and went out of her way to help.
Good customer service. Tricia was very friendly and helpful.
This location is fantastic! Special kudos to Tricia and the team here who do outstanding work!
Great company. Employees are friendly and helpful. Tricia was unique and funny. Enjoyed her helping me.
Tricia was so helpful and very nice to deal with. Thanks!
Great customer service, friendly staff and clean environment .
It's not right they keep raising my rent. I haven't missed any payments or been late
Trish at the front desk is an absolute delight! Always takes care of us and gets any problem resolved quickly
Just be aware they do not prorate you for move out. So if you only use 4 days of the 30 days in the month you pay the whole month.
I love this storage,they are very helpful and have great customer service
Trisha was very friendly and informative.
I came in recently and was helped by Journey, she was extremely helpful, patient and kind! She gave me all the information I needed and made sure at the end that I was helped with everything I needed. I this will definitely be my go to storage facility! Thanks journey!✨✨
Tricia is very helpful ,and informative.
Tricia was very friendly and helpful! She answered all my questions.
Trisha was very informed and helpful with all my questions!!
Dont Go to these scammers, they will try to charge you rent for the month you didnt even use
Tricia is awesome and knows her job very well. Go see her she is the best
Tricia in the office was very informative! She answered all of my questions. Thank you for hiring her! We need more professional people like her working with the public😊
Trish is amazing, from the first day I rented my storage unit up to the last day she has went above and beyond assisting me with any issues it requests. By far the best storage rental experience I've had. Thank you Trish
They are really unprofessional here it was a super stressful experience trying to get help. I wish I would have went somewhere else..
Tricia in the office is so helpful
We had purchased a storage unit through the auction and had gone to clean it out. The lady in the office Tricia was super helpful and a pleasure to work with. We marked this facility as one of our favorite places to buy units.
Very reasonable on price! Staff is excellent! I'm very happy with my purchase!
Employees were helpful and polite. Price advertised was not what I was charged
This is by far the WORST storage unit I've had. They are rude and never in the office.
This place is terrible and bug EVERYWHERE in my storage until!!!!
They do NOT answer the phone and when they do, my experience has been unpleasant. Some lady named heather there is a 50 year old African American lady and is very rude
The receptionist is the BEST! Would definitely recommend this place to everyone.
MOST PROFESSIONAL RECEPTIONIST EVER!!! CLEANEST ENVIRONMENT EVER!!!
If your someone who is moving out of state & need somewhere to store your belongings for short amount of time I recommend uhaul. Yes, there is a public storage here but they don't offer transfer services like uhaul does. I also don't like the fact that they like to include alot of hidden fees with for other services we didn't ask for.
They helped me in my time of need with my financial situation got me a really good price and very nice customer service would highly recommend
Made my moving experience smooth and stress-free.
Mrs Heather was every polite and knowledgeable. She helped me and my daughter with al our questions an concerns about the storage property.
I was in Burton looking for a location for my family. Really nice service and very friendly. I was very pleased with the service I received.
Wonderful Service great workers thanks girls!
In my search for a storage place I was pleased to run across this place here in Burton. Tricea(?) answered all of my questions and put my worries of storing my belongings to rest. I will definitely rent here!
I was in this location recently to get some information and I spoke with Heather. She was very polite and informative. I was really shocked because I think customer service is at an all-time low. I felt completely satisfied after speaking with her. Although I was there to get some information, I was able to see how clean the facility was. I would most definitely use this facility in the future and recommend it to others.
The Front desk lady name Heather was very helpful and polite. She answered all my questions and directed me to whom i needed to speak too. I recommend this place and location.
This is the best location! Heather was very friendly and professional. It's nice to be greeted with a smile!
Great Customer Service. Would highly recommend. Thanks Heather For Your Helpful Information & Services!
Finally found a nice storage place! Very nice place and the ladies are very friendly and helpful! I feel safe knowing my belongings are here. 😀
Really nice and helpful employees…… Great experience thank you
Thank you Trisha for going above and beyond to help me with my issues. You have no idea how much it means to me. Thank you so much again 😊
Great place nice people working there! Answered all my questions. Thank you Trish.
So glad somebody will be in the office. Talked to Trisha today she answered all my questions. When it was storage one I couldn't get anybody to answer the phone! Now I know where I'm going when I need a storage unit!