Public Storage Self-Storage Units at 12320 I-10 Service Rd, New Orleans, LA
Address
12320 I-10 Service Rd New Orleans, LA 70128
Office Hours
Mon-Fri 9:30 AM - 5:00 PM
Sat-Sun 9:30 AM - 5:00 PM
Gate Access Hours
Mon-Sun 6:00 AM - 9:00 PM
Storage Facility Features
Boat Storage

Car Storage

Climate Control Storage

Indoor & Outdoor Storage Units

RV Storage

Small, Medium & Large Storage Units
Office Hours
Mon-Fri 9:30 AM - 5:00 PM
Sat-Sun 9:30 AM - 5:00 PM
Gate Access Hours
Mon-Sun 6:00 AM - 9:00 PM
Storage Facility Features
Boat Storage

Car Storage

Climate Control Storage

Indoor & Outdoor Storage Units

RV Storage

Small, Medium & Large Storage Units
Close Location Details
View Location Details
---

5'x5'

Climate Controlled

Upstairs/stairs

---

5'x5'

Climate Controlled

Upstairs/elevator

---

5'x5'

Climate Controlled

Inside unit

1st Floor

---

5'x10'

Climate Controlled

Inside unit

1st Floor

---

10'x10'

Climate Controlled

Upstairs/elevator

---

10'x7.5'

Climate Controlled

Upstairs/elevator

---

10'x10'

Outside unit

Drive-up access

---

10'x15'

Climate Controlled

Inside unit

1st Floor

---

10'x15'

Climate Controlled

Upstairs/elevator

---

10'x25'

Outside unit

Drive-up access
Nearby Self-Storage Locations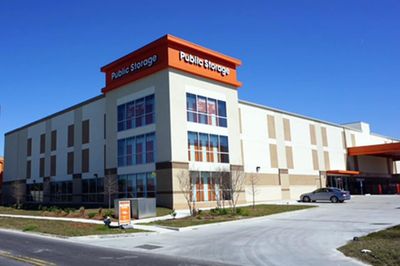 Self Storage Near
10010 I-10 Service Rd
New Orleans LA 70127
Resources from the Help Center
See what fits in different storage unit sizes
At Public Storage, You'll Always Find...
Keypad Access

Friendly Staff

Month-to-Month Rent

Moving Supplies Available

Free Parking

Well-Lit Facilities
Reviews
( 323)
Public Storage Representative Ms Andrea, customer service skills are the best! Thank you for your help.
Setup was completed online, quick and easy. Keys were lost contacted the office and spoke with Mrs. Andrea, she was kind, attentive, and assisted with resolve. Exceptional customer service!!
I appreciate Andrea so much with my storage needs help me change to a smaller unit and saved me money thanks Andrea very much great person to work with
Thank you for your help ms.Andrea
The place is having wiring done. This is the second time I have not had access. No staff is on-site to say when it is going to be available! Don't even try calling, they don't answer and they don't call back. Oh wait, the screens on top are broken so thrives can have access to your items.
was very helpful with working from other property very helpful helping decide on what size that will work for my me gave me information on the PS app and autopay making it very easy to make payment and have access to my account
Andrea was so knowledgeable and helpful with my move in.
Shandrika is always helpful.
Ms Leslie was very sweet and helpful
Shandricka has great customer service
Shandricka has very great customer service she was very nice and helpful when I went paid my storage bill on today..
Ms. Andrea gave truly exceptional service.
Ms. Andrea was very helpful knowledgeable and very attentive...She was very patient with me...She is also on top with calling her tenants or potential tenants to make sure everything is properly set up and/or if they need any assistance with the process of renting their unit.. She has never skipped a beat especially when recommending her customers to download the Public Storage App as well as recommending her customers to get Insurance and also recommending her customers to Purchase the Public Storage Merchandise.. She definitely is an asset to your company... You are Blessed to have her...
Excellent service from Andrea Woods! She treated me as if I was family! She showed me how to use the app where it was easy for me to acces my unit. She walked me through everything and was extremely friendly.
I would like to give Andrea 5 stars for having great customers service skills. Being very knowledgeable and helpful
My experience here was over 5 ⭐ nice clean units and office great service by far.I was here no time.thanks Ms Andrea for the options and information I needed in the nick of time.once I left this place I felt at peace.the service and the welcoming personality from just her was amazing thanks 1000.. Happy new years 🥳
THE BEST STORE MANAGER IN THE AREA thank you for being patience and kind. Recommend this store and Mrs Andrea
Working with Andrea, at Public Storage, was great. This was my first time, using a storage unit. Andrea was professional, friendly and extremely helpful. It was a real pleasure working with her.
Mrs.Andrea has wonderful service!
Andrea at location 07025 was most helpful and was more than kind to help me update new system..They need more workers like her.
I talked with Andrea and I was pleasantly surprised at how knowledgeable and helpful she was. I wish all transactions could go as smoothly as this one did. She solved my problem in one session. She was patient and very polite. Thank you Andrea.
Andrea was incredibly helpful in particular
Shandricka has great customer service
Great job Andrea with helping me with my storage space and helping me with the right size
Thanks Ms Andrea for being so nice and helping me with my storage needs
Ms Andrea helped me with transfer from one space to another space very helpful and helped me save money
The best thing about this storage facility is Andrea. She is professional, sweet and knowledgeable. Thanks Andrea for your hard work!
Staff was very attentive to all my questions offered the options to suit my need and help me deal with merchandise would be safe.
Ms . Andrea is very knowledgeable and helpful when asking questions. She has amazing customer service skills. Thank you very much . She is definitely an asset to the company......
Great job was able to get decrease and help me save money appreciate the ladies at that store
Ms A very very good worker all the time provide me with good service all the time greets me with a beautiful and pleasant smile property clean all the time when she's at work helps me stay on top of my payments by calling me to avoid late fees Ms A has been great 👍
Just moved in unit recently, it was HOT on move in day and HOT days I need to go in there randomly to organize my things and its so beyond HOT IN THERE there's no comfort of no Air blowing/circulating at all ...clearly there's no AC in the building but this supposed to be aclimate control unit...its exhausting the worker just so happens to enter the area I was I gather because I was in there a few hours organizing and she made an excuse saying I'm moving around (no girl its hot as hell in here) the same way she did on move in day so basically there's no air in the building for tenants that's in there especially for a period of time.
Ms Andrea very helpful with everything I needed to know
Get the app. It makes opening doors much easier
Thanks Andrea For Everything
Facility is always clean .The people in the office are very nice and I have a good sense of security knowing that my belongings are safe and dry.
MS ANDREA GREAT HELP WITH EVERYTHING I NEED TO KNOW. Y PAYMENTS KEEPS ME ON TRACK WITH THAT TO AVOID LATE FEES A D GETTING LIENS FEES ALWAYS RESPOND TO MY CALLS I REALLY APPRECIATE MS ANDREA
Thank you Ms. Andrea for you wonderful customer service the office was clean outside the building was clean I had a great experience overall
Andrea has been a big big help with helping me with everything I need with my storage needs
Great service from Andrea, quick and easy to pay and go
The service at this location on Bullard I 10 service Rd. Was Fantastic, the service lady name was Andrea great job girl👏🏽👏🏽👏🏽👏🏽
My visit at Public Storage is always a breeze, the customer service is outstanding! Andrea was very helpful and informative she went the extra yard to make things happen. Thanks… you're a star…😊😊😊
Shandricka is very meek and humble. She always display professionalism in all areas. I would recommended Public Storage to anyone. Everytime I go there she makes my visit there an enjoyable one. Love her friendly spirit!!
Would like to say Ms Andrea really did a good job helping with everything appreciate everything
Did a lease today with Ms Andrea help me with everything I needed really appreciate storing with Public Storage
Ms Andrea was very helpful and thoughtful about her customer I love her for helping me out wit a great job
Ms. Felicia assisted me with obtaining a storage unit. She was knowledgeable and very resourceful. She provided me with excellent customer service and support.
Nice and clean affordable
Whitney was very courteous and provided me with info I was not aware of.Thank you so much!
Charlie customer service was great
Charlie was great on helping me transfer from one unit to another. She is both friendly and professional and a great asset to Public Storage
Will please with Andrea the way she conduct business with me always a smile on their face and a very good greeting
Had very good morning had a very good conversation with Ms Andrea Woods was a pleasure very very nice and beautiful
A ?Andrea was very very helpful
Came in office today had the hornor of meeting Andrea Woods so nice and helpful been storeing with public storage a couple of months and everything been good To Thanks Public Storage
Miss Andrea has given me really good service here at Public Storage and I would recommend anybody that need public storage shed to come here at the public storage right here on Bullard
Went into the location on Bullard and I-10 and the lady at the desk Whitley was so nice and helpful. She knows everything about that place, answered all my questions and took the time to show me a few different spaces until I found the right size. Very clean place as well.
The staff is very professional and friendly
The agent was very professional and helpful.
Just make sure all the information is clear.
The office staff is so nice and helpful!!!! This lady with a Jamaican accent especially she so sweet I have to get her name In person. This my 2nd time with them and she always a pleasure to speak with!!!!!
Ms Andrea was so polite and professional. Very nice, clean facility.
It was a pleasure meeting Whitley to help me find the right storage space . She was helpful, nice, and patient. She has a great attitude and make sure her customers are satisfied.
I had the absolute pleasure of meeting Whitley at this Public Storage location in Eastern New Orleans, Bullard Exit. Whitley is friendly, nice, extremely knowledgeable about her job at Public Storage, thorough, precise, and accurate. She safely (following COVID Guidelines) walked me to my storage unit and assisted me with the lock installation with a smile on her face and no hesitation. She explained every detail as we walked through the hallway, example: the light sensor, how to dial in my code, how to roll the flatbed, hand truck where it would roll smoothly, how to make my payment etc..... all of my questions were answered. And if I was unclear about something, Whitley took her time to explain it. She is a VALUABLE ASSET to Public Storage and should be recognized as such. It was an absolute joy doing business with her.
My storage was broken into and I can only assume that the rude and disrespectful associate who repeatedly calls my phone had something to do with it. My dad secured my unit and I verify that it was secured yet somehow someway weeks after leaving now they found the unit unsecured on an inspection. I have over $1000 in items missing and will be taking appropriate actions come morning. At this point, I'll be contacting NOPD To review the cameras and will be filing complaints and reports against all the staff here As well as owners.
Made reservations today at public storage on Bullard spoke with the manager and she helped me with the e rental step by step help me secure my unit and I truly appreciate it not in town to come to storage not answer she made it very easy for me she made it very easy for me we're doing a rental thank you public storage
Did a countless rental at public storage on I-10 service road and read on the 28th manager made it very easy for me did the e-rental and was able to go straight to my unit and my lock and key was in there was able to secure the unit and same time and was able to go into office and purchase merchandise had everything I needed thanks public storage and manager Andrea
Whitey was very helpful. Very happy with the service
Great service here especially with Ms. Whitney
Shandricka has good customer service
Professional and courteous, very friendly service. Highly recommend this location
Service is good and good communication!!
Miss Charlie was very thorough
The service at the front desk wasExcellentVery helpfulAnd thoughtfulYes I would recommend othersTo rent at this site
Charlie was great she helped out with every thing I needed and gave me best A1 service
Charlie what every helpful great customer service I highly recommend Bullard I-10 service road public storage. Ask for Charlie..
I had a wonderful experience. The sale clerk was very helpful and knowledgeable about her job. She was able to answer all my questions and concerns. She very polite and patience.
Came in to pay my bill and Charlexis customer service was excellent.
I went into location to make a payment Charlie was very helpful and respectful and was patience with me job well done
Charlexis was very Professional with my move in,she help me with everything her attitude was very good her personality was nice and lovely 😊 I very much appreciate her see you guys soon
Whitley was a big help and made sure everything was right and very detailed about the facility.
Whitley was very professional and pleasant. She assisted me from beginning to end with my storage needs and was so patient. She is the best!
Charlie was very professional!
Thanks to Miss Tracy she gave me all the good information and locations. on what would be best for me with storing my house Furniture thank you Miss Tracy
Whitley and Ty were very courteous and professional
I really has a wonderful experience they took me as a walkin and helped me im very pleased
Tracey and Whitley were very professional and helpful
Tracy is absolute the best! She has excellent customer skills she helped me decide everything I needed Thanks Tracy for everything
Tracy at the front desk was extremely helpful and very attentive to my needs I would definitely recommend this property because of her
Whitley was very helpful and pleasant.
Whitley was very helpful and knowledgeable.
My experience at this public storage location on Bullard service road was phenomenal! The place was clean and tidy and the ladies who helped me Ms Whitley and Ms Tracey were so nice and knowledgeable. They really helped me figure out what was best for my needs!
Whitley was very helpful and kind. The property was clean and neat.
Whitley and Tracey were so helpful and polite. They smiled the whole time they helped me.y experience was very pleasant
Tracey and Whitley was very nice they was helpful and professional. If you looking for storage come to Bullard!
Whitley and Tracey were professional and friendly. The storage area was so clean. I recommend thia location to anyone needing a storage unit. The service was exceptional.
I love Ms Tracey I watched her calm a couple down about their bill They were so rude but she continued to smile and treat them kindly By the time they left Ms Tracey had them laughing and they paid the bill I couldn't do that job Kudos to Ms Tracey for her kind and sweet heart
Tracey is so Sweetl She was a Great help to my Family We didn't know anything Tracey showed us 3 spaces and she was very patient When we was deciding she gave us options we didn't know we had I appreciate her knowledge and Patience so much
I was moving out of my first apartment and totally freaking out about what to do with my stuff. Someone suggested this place and I could not be happier. Ms. Whitley was very patient with me and answered all my questions and concerns and Ms. Tracey was very welcoming at the desk and helping me get set up.
I went on yesterday to get my first unit ever, and they are the best. From the moment I did the online inquiry they were prompt and responsive. She was very knowledgeable and patient with me in picking a unit an overall wonderful experience! I highly recommend!
Tracy was friendly and I must say very helpful she had so much patience with me, Tracy put in so much effort into helping me decide what I wanted because I was clueless,so thank you Tracy and I hope I get to work with you again... I Am a very Happy customer
During my visit at this location, Ms. Whitley attended to my every need and request. I was immediately greeted with a smile and her friendly demeanor. Ms. Whitley was the utmost professional during my entire experience. Her knowledge and courteous charm, as well as professionalism should be recognized by her employer. What a great customer service representative she was while assisting me with successfully securing a storage unit at this location. Ms. Whitley made my overall experience hastle-free. Great job, Ms. Whitely for being such a role model with regards to fantastic customer service.
Whitley is the BEST hands down, very professional & extremely sweet! smiled the whole time I walked in until I left out. great customer service! she showed me my storage unit, the place was nice and clean! we talked and laughed, it felt like I've known her my whole life! pleasant lady, she's the best & I'll recommend this location to any & everyone.
I was assisted by Whitley with a smile and respect, something I wasn't accustomed to.
Tracey is a Real Sweet lady I was sad when I went in there but Tracey had me laughing from the moment I went in
Whitley and Tracey were very helpful and professional and the storage was very clean
I recommend this public storage! Very clean and efficient the staff was very friendly and helpful!
Whitley and the team at this facility were very accommodating and helpful in every way, making my experience at this clean, friendly and secure facility on of the best in the business.
Tonja was very professional
Whitley was awesome! She is super helpful and patient. She really took care of me!
Whitley was very polite and helpful
I had the most pleasant experience with Ms Tonja she's very professional and knowledgeable about the storage and prices. It was a pleasure too be serviced by her. Your company is lucky to have her
My girlfriend Bianca have a storage here and Ms Tonja was awesome and patient with us thru our process and I Thank her for that
I went to this Public Storage on Saturday last week and met Tracey! She was very welcoming and attentive from the time I walked in until the time I left. The store was neat and tidy, and when she went to give me my tour she notice someone had made a spill and right away made plans to clean it up. Tracey was very informative and we even had a talk about real life lol. More establishments need employees like these!
The service clerk Kewanna was very helpful and professional during my visit and purchase
Mrs. Tonja was excellent she was very helpful a beautiful smile and very friendly...Thanks for everything😍
Tonja is amazing super friendly and wonderful customer service!
Ms. Tracy was very kind and sweet, had a lot of patience. I really appreciate it!
DO NOT STORE YOUR ITEMS HERE! Horrible customer service, property not clean, gate rarely works and the DISTRICT MANAGER over the property is unprofessional! They will never get a dime of my rent again and i have several units!
Prompt and courteous service. Considerate of customer needs. Kewanna is very professional and thorough.
Very helpful and courteous, and kind.
Received superior customer service with Ms Tonja 💕 it
On 6/10/19,I went into the New Orleans East location to rent a unit at that location, the young lady Ashley was very professional,she explain every thing very well.She ask at the end of signing of the application did I understand everything that I had signed.So Ashley in the New Orleans east location hats off to you.Continue your professionalism in everything thing you do.Thanks Again for all your help.
Ms Tonja is awesome! Can y'all keep her forever
Excellent customer service Tonja
Tonja was amazing, was fast, courteous, and able to get me into a storage unit the same day!
I went there today clueless about renting a storage. Ms Tonja was so knowledgeable and made me feel so comfortable with leasing my storage. And she also help me to purchase things to protect my belongings
Pearl has great customer service and the property was clean and kewanna was great coach her
Went with my roommate to get her storage the ladies there was so helpful and gave us all the things we needed. Thank you and Tonja and Ms Kewanna btw Bianca phone broke that's why I did it 😘
Kewanna was so helpful and fast and friendly and the property was clean
I had an awesome experience with Ms Tonja very professional and courteous, I was very pleased
My GF and I visited the location on Bullard today Ms Tonja was very pleasant her customer service skills was Awesome. She was very knowledgeable about the storage facility and procedures she even offered us items to protect the items I have in storage. Thanks for your Awesome service
They were very nice and professional, and walked me through the process making it easy and enjoyable.
Tonja & Kewanna was so helping with my move in and the property is well cleaned and organize and they both have excellent customers service skill and friendly
Supieor customer service from Tonia and Kewanna! Keep them
Excellent customer service great person
Kewanna was very helpful,she assisted me in getting everything I need to make my move successful.
My experience was absolutely amazing Thanks to Mrs. Tonja my visit was everything I needed
Ms Kawanna handled signup for the unit quickly and expertly took me the view the unit which was clean! in fact the whole facility was very well maintained. It was great to have an employee that was so pleasing and knowledgeable handle my request
Ms. Tonya was very pleasant and helpful. Answered our questions and made us laugh.
My name is Cheryl Grant. I'm taking time out to write a review about a remarkable employee that you have, Kewanna Jones. Kewanna works at the Bullard site. She's been there for over a year and she never failed to be as kind, humble and as giving of herself since the first day that I met her. Kewanna has one of the kindest spirits that I've ever encountered. I'm sure she has not so good days like all of us but you'd never know because her demeanor is always the same. I've never met an employee who has gone above and beyond the call of duty to make you feel as welcomed as Kewanna has. I certainly hope that Public Storage shows her how much she means to their company because she does a great job for you. Kewanna Jones, I Celebrate You.🎉🍾🎊
The facility was very neat and clean, the attendant Tonya was very nice, knowledgeable and helpful and their prices are reasonable.
Kiki gave me excellent customer service and I would recommend this public storage to anyone. The property is also cleaned
Kewanna was wonderful!!! Very friendly and helpful!!!
I had a perfect experience with Kewanna
Excellent service. Thanks
Great Customer Service !!!!! 💕💜😍😍😍
agent was very cordial, experienced and made the process quick and easy.
This has to be the most outrageous storage rates. $187 for a non-climate controlled 10×20 unit. I advise to keep shopping or just skip the hassle and donate the extra stuff.
Kiki provide excellent customer service and the property was well cleaned and also provided quick showing and lease agreement presentation service
Kewanna was very polite & also helpful to our needs. Very satisfied
Tonja was very helpful and have very good customer service
Kewanna a very helpful worker
Kehanna was awesome about explaining everything about the unit we are renting. Kehanna and Tonja were great. The units are nice and clean.
Quick service, friendly staff, in and out in 30 minutes. Thanks
Customer service sucks. The lady behind the counter didn't explain anything. And when it was time for me to move my things in the unit, it was dirty. I went downstairs to tell her and she asked me if I wanted a broom. Will never get a storage unit from them again.
Kewanna is amazing and so helpful and friendly I was super scattered when I got there and she not only helped me calm down but walked me through everything and even eased my troubled mind and was super patient with me and I would recommend this facility to anyone that I know that needed storage and mostly just because of her and the price that was affordable for the size unit I got
Excellent costumer service by KiKi (Kewanna). She was awesome.
Do you have first month free offer?
Kewanna have a good personality and have excellent customer service experience and the property is well clean all the time and she haved make my move in very easy. Tonja have good customer service skill and is very friendly with me went she took my payment today.
The young lady I dealt with at the front counter was very professional very courteous. She offered water to me everytime I come into the building this sweating the Dead. Love her for that
I recommend every one to go to public storage the employer greeting every one wit a smile the property is very clean ms.kewanna and ms.tonja thanks you keep up the good work you all are doing love you all ok
Ms. Kewanna is the absolute best! She helped me out with my storage when others did not help...
I forgot the ladies names, but they made a Very Stressful day better. They're so resourceful and helpful!! I'd give them 10 stars of i could!! Great job ladies. This move to Dallas with be smooth sailing thanks to you guys.
Ms. Kawanna Jones showed excellent customer service. She was very helpful, and made our moving process very easy. Thank You.
Kewanna Jones have excellent customer skills and is very polite
This public storage is very clean inside and outside and kewanna Jones provide excellent customer service and friendly
Kewanna is an excellent member of your staff very courteous & friendly employee
Very pleased with the way I was taken care of at this place. Very helpful in my time of need.
Lawyna was very friendly ,informative and professional !!!!!
Thanks for helping me get the right size storage and honoring my online price.
Very good experience. Lawyna was very cordial and professional.
I am please to say that my visit to Punlic Storage was better than I ever imagined. Everyone from the supervisor to the rellief manager Iresha was very professional and courteous. I was very satisfied with my visit. I will recommend this facility to everyone.
Lawyna has done a tremendous job at this property I recommend everyone come to public storage
Lawyna went way above and beyond to ensure a pleasant experience.
Customer service here is phenomenal!! Lawyna and Le'Jean were very helpful.
Great service they really take care of their customers( Lawyna & Lajean)
Lawyna is nice and and very much into doing a beautiful job I want to thank all who hired her she really is a master at what she does thanks so much great job!!!
Awesome customer service thanks ladies Ms Clara and Ms Lawyna you ladies were a great help
I wanted to share that Lawana always gives great customer service ever single time I come in to make a pmt or to use the dolly. This location is so pleasant.
They are wonderful and very helpful lawyna was very great
This review is primarily for the assistance I received from Ms. Lawyna Taylor in renting a unit for my brother. She has been very helpful throughout this process. I have found her to be professional and courteous.
We just rented a storage unit at the New Orleans East location. We were very pleased with the service we received. Ms.Lawyna was the young lady that helped us. She was VERY professional and helpful explaining everything in detail to us as well as answering every question we asked. If I could give her a 10 I would! :) The storage unit and property was very clean We highly recommend this location to anyone who's looking for a good storage place that's clean and where customer service is excellent!
I found the staff at this facility to be very accommodating, friendly and efficient and professional. I highly recommend this storage facility to anyone needing such service, small or large.
This the worst company they sold my until for 25$ I was short 100$ just need 24 hours to take care the 100$ was denied so they sold it for 25$ and still expect me to pay the for something that they sold and I no longer have
Lawyna was very helpful, her customer service was stupendous, I would do business with her anytime. Thank you Lawyna you ROCK!!!!😘
She is a very helpful, and lovely prison to have to work with when it comes to doing business with, and yes I will tell everyone end everybody to ask for Lawyna
Brittany was so thorough with explaining my late fees and liens to help me keep my property.....MAJOR PROMOTION needed to her!!!!!
Lawyna and La'Jean were very pleasant and answered all of my questions. I enjoyed renting with them and would recommend this store to a friend.
Very helpful and clean. I love how it's not outside!
Lawyna and La'Jean were great. Overall good customer service.
Lawyna and La jean were very nice and helpful and it was a great experience there.
Dainel was so helpful and nice I just love public storage.
Lawyna was just an excellent joy to have service me. I had spoken to her couple times before I actually went over to secure my storage and she was just so helpful to me each time I called. Just the right personality to work in customer service. Keep up the good work young lady. Thanks public storage.
I came in last week to buy some boxes and the young lady that help me was very nice I think her name was tressie
Tressi was extremely present to us and very helpful. She made suggestions and was not at all "pushy." Definitely the place to go.
Everything was handled Very Professionally. No time was wasted and all of my questions were answered by Ms Demetra. This is only my second time using a storage facility and she was very patient with me and the process thank Goodness. AND it was very clean in there!
Tress was very courteous knowledgeable and friendly in helping us stored our furniture at your facility. She explained all of the options that were available she was very professional in doing so. I'm would recommend this facility to my friends.
Property is clean and staff (Tressi) is very pleasant and helpful.
I give this Public Storage two thumbs up. One of the best customer service experiences I have recieved. It was my first time renting a storage so I was a bit confused on how to go about things. When I walked in I was greeted by a very nice young lady named Fayona (i believe) she explained to me everything I would need to know on each unit she helped me decide which unit would be best for me not only she assisted me in greatly manners she also did it in a fashionably fast time ... I was in and out!!! Thanks to Fayona(hopefully I'm spelling her name right) Im reassured my belongings are safe and secure and that I did too pick the unit that best fits me! Thanks again.
I went to this location over the weekend and I must say this was the best choice. Tressi has a warm and welcoming vibe she was so sweet and helpful. I will definitely refer my family and friends to this location
The Young Lady Was very helpful and Making me understand all the paperwork an rules that apply to my contract!Thanks (Ms.Fayona)
Tressi gave me good service and was very nice. If I needed storage again I would go back to public storage again to see her!
Tressi was so helpful and nice
Fayona was very helpful and nice . She gave me good customer service !
Thanks for the service !!! Tressi and Fayona !!
Tressi was helpful and patient. Thanks for everything
Because Tressi was very nice, she explain everything very clear to you. Public Storage you have a very well respected employee, and l am very pleased to have someone like Tressi serving me.
Tressi was very helpful & very friendly..
Ms.Charleen and ms. Tressi was very helpful.. Fast service and they were very nice and entertaining in this stressful time of moving. They providing me with the best option for my things and made me feel very safe with leaving my things in the storage.. Thanks to them
Moving is always a slight headache, but thanks to the staff & management at this location. once my family & i arrived in new orleans we were exhausted from driving then off to the public storage the next day; great service and accommodation. Tressi was very helpful & understanding. I would definitely recommend/refer you guys.
Tressi was very helpful, excellent customer service.
Excellent customer service skills. Very good insight of the company policies and procedure. Tressi has management skills.
Tressie was very helpful very efficient and she is an asset to your company it was very nice doing business with her thank you
I was very grateful for Tressi helping me with my storage needs, she was very professional.
Tressi provided great service Sunday with knowledge on getting information about storage in January for my company will be back. .
I was offered the best service Tressi was very helpful
Tressi gave great service upon rental process today even bought some merchandise
The staff was very friendly and Ciara was very helpful!!
Robin gave great customer service yesterday
Great service from Ms Robin very detail and funny
Sherri and robin are great
Great service robin she has a great funny spirit
great service ms robin this Lady is very funny love her attitude
Been a customer for awhile Sherri and Robin or great workers
Been a customer for a year best service from robin and sherri
Great service Sherri and robin thanks for the help
Stop by to get merchandise. Sherri and Robin was very helpful.
I came into the office to buy boxes and robin and Sherri were really sweet, and gave me excellent customer service.
Came to inquire about storage Sherri and Robin gave great details
Sherri and Robin are simply the best! I was at my wits end trying to find a solution to mail off merchandise that was NOT fitting in any box. Well, little did I know I was in the company of two moving pros. I mean, they got there and pretty much took control of the situation. They took the boxes that they had and made me a box! In a matter of no time, my stuff was bubble wrapped, boxed, tapped and shrink wrapped securely!!! I had the biggest grin on my face. They actually cared about my stuff. I will always remember them for their kindness!
Mr Robin And the whole crew do a great job. these are customer service pros. What ever your needs are they can handle it
Very Professional Ladies in the East
Krystle and sherri provided me with excellent customer service with wonderful smiles ,I just rented here and im glad these ladies was here to assist me
The site manager was very helpful and professional in going through the paperwork as well as viewing the storage and gave me the feeling that they are very attentive to the customers needs
This was my first time renting a space. The store manager "Carl"was very friendly and helful. He made all my stress go away... About leaving my items at there property.. And I also notice how clean it is... I would refer this store to all my friends and family ... Happy Customer...
Diondra and carl give great service
I always go and pay my aunt bill at this location and carl and diondra always give 5 star service
Carl is excellent and friendly
Carl snd diondra always give excellent customer service it always a pleasure
Diondra gave me excellent customer service
Carl and Diondra Great!!!!!!
Carl and diondra is funny and its a pleasure to.see them
Carl and Diondra is friendly and helpful .... always customer friendly and have positive attitudes
Carl and diondra do an amazing job
This is the 2nd time renting a storage and Carl is always kind and friendly
Diondra and carl ... r friendly funny and caring ... I wouldn't rent fron any other storage company
Carl do an amazing job ... always friendly and helpful
Diondra and Carl is just fabulous and give great customer service ... their outstanding
Diondra and Carl give great customer service
Carl & Diondra give excellent customer service. Their friendly, caring, and truly a people's person. It has been a pleasure to rent with them
Carl & Diondra give great customers service. They're always friendly. It is always a pleasant to see them at work . They're always helpful. I wouldn't store anywhere else