Public Storage Self-Storage Units at 1445 S Tyler Road, Wichita, KS
Address
1445 S Tyler Road Wichita, KS 67209
Property Open
Mon-Sun 6:00 AM - 9:00 PM
Storage Facility Features
Boat Storage

Car Storage

Indoor & Outdoor Storage Units

Property Manager Lives On-site

RV Storage

Small, Medium & Large Storage Units
Property Open
Mon-Sun 6:00 AM - 9:00 PM
Storage Facility Features
Boat Storage

Car Storage

Indoor & Outdoor Storage Units

Property Manager Lives On-site

RV Storage

Small, Medium & Large Storage Units
Close Location Details
View Location Details
---

12'x24'

---

5'x8'

---

5'x10'

---

5'x10'

Outside unit

Drive-up access

---

10'x10'

Outside unit

Drive-up access

Outside unit

Drive-up access

---

10'x24'

Outside unit

Drive-up access

Outside unit

Drive-up access
Nearby Self-Storage Locations
Self Storage Near
3515 W Maple Street
Wichita KS 67213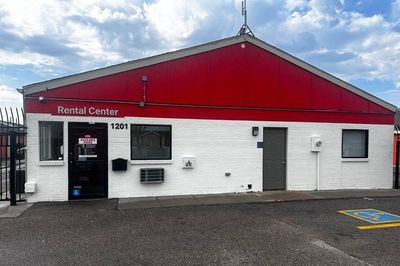 Self Storage Near
1201 West Carey Lane
Wichita KS 67217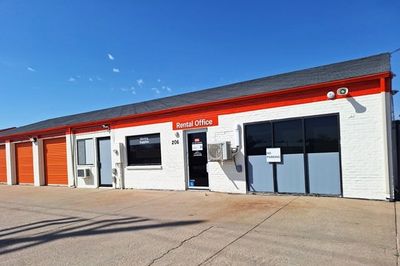 Self Storage Near
206 E MacArthur Road
Wichita KS 67216
Self-Storage Near Wichita
Resources from the Help Center
See what fits in different storage unit sizes
At Public Storage, You'll Always Find...
Keypad Access

Friendly Staff

Month-to-Month Rent

Moving Supplies Available

Free Parking

Well-Lit Facilities
Reviews
( 386)
Ashley handled everything with the best customer service.
Ashley was absolutely amazing.
I had a10×20 unit for several years here and I strongly recommend NOT doing business with them. Every month when I would go to the office to pay my rent the office would be closed. I try to call and pay my rent, they want to charge me ten dollars more for taking payment over the phone. When calling for any other reason you can never get a hold of anyone. Public Storage is a joke. Look around for an other storage unit. May God bless you always!
Christina B was so efficient and helpful!!! Clean facility and she made sure I knew EXACTLY everything I needed to know. Even helped me with my App!!!! Thank you so very much!!!!!
Worst experience ever in my life was there for 4 months they closed my account early trying to get me to pay a loan fee before the time was up I would not recommend going to the storage for anything there's homeless people that hang out there and they hold signs and it's not very secure you can really climb over the fence and get whatever you want out of there I rate it a one star because it's not very safe and reliable it takes forever to get a hold of customer service when need be especially busy hours of the day peak hours I would not recommend this for anything take yourself somewhere else
Absolutely horrible service, gate is frequently broken, office is rarely open, the computer system rarely works. Do NOT get a storage here
Marissa was very welcoming and helpful
Great service from marissa at the south Tyler location! Very sweet and patient!
Was at location today and Marissa helped me straighten out account did an awesome job
This place is great, Thank You Marissa B. For always helping us with any and all questions we have, you're a doll, you go over and above to help us! We appreciate you!
great service , Marissa !!
They rarely answer the phone or do what they say they are going to do. I needed my lock cut and they rescheduled it 4x. Each time they assured me it would be done. No access to my belongings until they do that & they are not very caring or helpful.
Marissa was extremely helpful! She gave the best recommendations on what would work best with my needs.
Marissa is a great employee and does a great job at great service.
Marissa excellent worker, and excellent service.
This place has great customer service! Marissa is very helpful and treats us customers in a way that I wish every other place had someone like her! If you ever need a place to store your items or park a vehicle, this is the place you need to go!
I was provided great service by Marissa!
Marissa was so kind and informative of the information she provided me. I've been trying to find a storage unit that's affordable and on a good side of town. Because of her,I will be choosing Public Storage on S Tyler Rd when I move in April! You've got a keeper, so don't let this one go! Thank you Marissa!
Marissa was awesome at the Tyler Road location in Wichita. I couldn't have asked for better Service. Thanks for going above and beyond in helping my wife and I.
Marissa was great to work with! She was kind and addressed my concern quickly.
Satisfied with the storage, but not that my rent has gone from $48 to $83 in around 3 years for the same size unit. I've never missed a payment. Storage is expensive, and it's about time to get it all out. I appreciate my things being kept safe. Thank you.
the girl working was completely falling asleep and nodding off in the middle of me talking to her, i dont know what kind of drugs she was on but definitely the worst and weirdest interaction ive had here.
Marissa was extremely helpful today! I had a problem gaining access due to my code not working at the gate and as soon as she found out, she worked diligently to fix the problem! Definitely a great experience!
Marissa the property manager was awesome.
Marissa is a good girl she cares and goes above and beyond her heart is in this job she is good Amy Duncan
Moved in to find large potholes. They claim getting bid to fix. 4 months later still there. How about rocks sand. Something. They are 4 inches deep. My rent alone would cover the d cost. Positive... I love the app to open the gate.
Marissa has been incredibly helpful as we dealt with my deceased mother's storage unit. Would definitely recommend!!
Marissa Bettes was attentive and helpful. Purchased a 5×10 indoor unit and helped every step of the way.
Marissa Bettes is bright and excellent in quality customer assurance. Thank you so much!
Marissa helped me with my purchasing and suggestions in my storage care. Thank you
Wished it was open a little later
Great service provided by this facility. In the short time that I spent looking over the merchandise displayed in the office, Marissa the property manager at this location, made it an extremely stress free experience offering the best advise on what would give me the most effectient moving experience. Do recommend coming here for your storage needs.
I have been a customer here for a long time and I have never had better customer service than when Ashley is working!
I've been here for 4 months, nice place. I like the app to open the gates. However, the real reason to rent here is Ashley, the property manager. She's an absolute rockstar
The property manager at this location (Ashley) was a true Public Storage public service guru. She professionally guided me through the entire rental process. Physically escorted me to my storage unit. Was pleased to learn that there was a light and electrical plugin in the unit. Ashley answered all of my questions concisely and accurately. After loading up my storage I noticed her around the corner cleaning up an empty storage. You will never see her and Wonder Woman in the same room! If I had one negative thing to say it would be that the monthly rental rate was a little high. However, I received my second month of rent for free.
Ashley was very friendly and took care of me! She handled a difficult situation and took care of business! Thank you!
Ashely was very helpful and was more than happy to show me around and answer all of my many questions!
Ashley is very customer oriented, friendly and cheerful. She went out of her way to make sure everything was clean and prepared for use. Thank you!
The manager there was really nice she was in the middle of doing something when we drove up. We had just had to move out of our place at last minute. The place was great it was clean didn't have any issues. Ashley really help calm me down and gave me time to get my head on right. Best storage in Wichita! Fr.
The facility was nice and tidy. Ashli answered all my questions. Definitely a great experience.
Friendly staff. Made going to get moving boxes a fun trip.
I'm thankful for their units with electricity but forgot to plug my freezer in full of meat. Damn it was horrible
The Office has nobody, im not kidding, its been 3 days of no workers.
Needed a short term rental in between buying a new house and selling our existing home, so we rented a small unit back in March and paid through 5/1. We needed 1 more month, so we paid for May anticipating we would be out in a few weeks. We came by the office at 2pm on Saturday 5/29 to check out (during BUSINESS HOURS), but there was no one in the office. The next day, I sent our notice to vacate on the Public Storage phone app (2 days prior the end of the month). We went in person and attempted to return our keys during business hours, but again no one was there. We noticed a sign was posted that said to call the W. Maple location. Called, no answer. Left message with my contact information, but I never got a call back. This is now my THIRD attempt to come by to return keys during business hours but no one has been in the office. Now I'm getting automated texts saying I have a bill due for another month's rent?!?! I just tried to call the local number on the door and there no option to leave a message! ABSOLUTELY TERRIBLE CUSTOMER SERVICE... AND NOW I AM GETTING A BILL FOR WHAT? AND NO WAY TO REACH ANYONE!!!!
I can open the gate automatically using the app that was pretty cool.
My experience has been great
Easy to work with and friendly staff
Linda was very nice and easy to work with!
Christina is so nice and helpful I'll be sure to keep on coming back here
Linda was so helpful! Smooth transition for my reservation and great location! Highly recommend this facility.
Linda is so awesome and helpful and personable. Made my visit great! 10/10
Very friendly and helpful!
Linda was so sweet, welcoming, and so helpful! She helped my mom get a great deal on another storage unit and was very informative! Thank you for you services and great customer service/hospitality!
Erika was a great help. Am very happy with ma service
Great place to rent. Linda was very helpful today. Answered all my questions. Will definitely recommend to my friends and family.
Linda provided exceptional customer service. Highly recommend this facility.
Easy to get to. Too many potholes in roads accessing storage unit.
Went well getting in. Nice and easy. I feel safe leaving my camper there! Thank you!
Erika was very helpful, and super friendly.
Cuanto es lo qe combran por mes
The lady in the office was real nice and helpful. Ended up renting two units after all. Best deal I found around and there's a light and a outlet most do not have either let alone outlet and light.
Erika was a great deal of help!!! She's an excellent employee!!!
Diane is awesome very helpful and understanding of situation going on. Highly recommended for storage units.
Two weeks ago we pulled up to unload our truck after moving from Arizona. My husband had set up the reservation, but he was still on the road. Diane made the transaction so easy for me. She was pleasant and helpful, and friendly. My first encounter with a Wichitan, and it set a good precedent.
Erika was great! Very friendly.
Jared was very professional and made getting my storage unit a breeze. Like the new core key locks. Better than it was 10+ years ago with a normal pad lock that can be cut. Appreciate having the protection insurance plan an well now.
Erika was fantastic she helped us when we needed it the most. will definitely recommend to anyone who needs a place to store their stuff.
Erika is very helpful. The facilities are clean and safe.
Erika and Stephen offered outstanding customer service and helped me all of my issues immediately!!
We've been using Public Storage for nearly 4 years and recently emptied out our unit. We made several trips to haul our stuff away and worked with Jared during each visit. Jared helped us in all phases of closing out our storage unit. He treated my wife and me like we were family, even though we'd never met or spoken previously. I don't often give reviews but the great customer service we received from Jared at this Public Storage location was noteworthy and deserving of a 5-star rating.
I prefer public due to the cylinder lock policy, but had developed a dislike over a miscommunication. Gave it one more try and must say they more than made up for it, Ericka made it happen by listening and getting to the bottom. Won't go anywhere else.
Erika was very kind and helpful when finding a storage location. Thank you
I was checking out Public storage units for when I move in a few months. Diane was so sweet and full of information. I will definitely use them for storing my things.
Beware that there is a $15/every month REQUIRED insurance policy for the unit which I had been given no previous information on. I had made the reservation, confirmed the reservation, arrived at the location in person, walked to the unit, reviewed the inside, received the tutorial on how to open it and use the lock, read and signed a bunch of things, and chit-chatted for 20 minutes, then it was briefly thrown in as an FYI at the end, on top of the requirement to purchase their $20 lock and the $24 one-time administration fee. So, those of us shopping around, keep ALL of these costs in mind.
Erika was nice and informative did a great job
Staff is very knowledgeable and friendly. Would recommend them to anyone. 😀🎯
Brianna was very helpful getting into details.thank you for your awesome service
had trouble changing rental space reservation to a different space, but eventually got things fixed to my satisfaction
Excellent. I had to change storage unit and they gave me all the specials. Erika and Jared were so great. Happy I rented here
Steven was quick and awesome. Price was great!
Staff was friendly but I was not aware that I would need their insurance and had to buy their lock... and that none of this was included in pricing beforehand. So I went in on $1 first month rent and knew about the administration fee of $24. I figured I'd pay maybe $30 to $35 max... and ended up paying twice that...
Great and friendly staff! A+
I love these guys, Erica and Chris (in training for district manager) are terrific.
Nice people that run the place. Unit has held up good and stayed dry for the 6 months we've had it.
Great Experience. Don was great help!
Don was very professional and very amazing to work with! I have been at many different storage locations and this has been the greatest experience thus far! He explained everything to me and made my experience great! I would highly recommend this facility for anyone needing a unit!
I was closing my account and Don was a tremendous help. He was kind and courteous! We need more people like him in this world!
Erika was really nice and helped me find a unit pretty quick. You can tell she really likes helping people when it comes to the stressful part of moving.
Don is great. Making a payment. In and out in two minutes.
good place for storage you stuff...
Don was very helpful and relieved some of the stress of moving.
Don and Erica were awesome thank you
Had a great experience here. The staff is friendly.
Erika and staff were professional and helpful through the visit thank you!
Erika & Don were great to work with. Very efficient! Will definitely recommend. Steve - Billiard Gallery
Great customer service every time I'm here! Don was helping me this time around, and he was super friendly and informative!
Erica is a gem! Super friendly, professional, and patient. On the hottest Kansas day she was willing to show me several sizes of units to help me choose exactly what I needed. She always greets me with a smile and waves when doing lock checks if I'm rummaging around in my unit! Keep up the awesome work!!!
Awesome service and staff (Erika and Don). They were very helpful with information.
Erika and Don both are good people and easy to work with for storage arrangements.
Awesome employee, great help. Very friendly
Jared and Erica were great
Do. Not. Rent. Here. Would give 0 stars if I could. Incompetent staff. Delapitated roads. Poorly thought out design. You have to exit your vehicle to put in the gate code. And its extremely overpriced. It's a bad place to do business. Specifically the one at Tyler and Kellogg.
Erika helped me out and did a great job! She was very kind
Jared L. Was amazing help in finding me a unit that was highly enough for my move. He was quick and professional through the whole transaction. Definitely would come to public storage again for future use
Ann and Diane were great to work with. like the location and prices were competitive with other properties.
Public Storage is a decent company. I just received a nice phone call from: Erika, Public Storage Mgr. Rep. She looked at my recent Post re: my displeasure with continual Price Hikes. She took the initiative to review my lease and seen how I have had a continual Price Hike over the past few months. Ms. Erika was able to get my Unit Lease Price dropped in keeping with the market. This is what Business & Consumer relationship should be about. I wanted to share with all who should take time to read my Reviews because I believe we should be able work together hence, my "thanks" goes out to Ms. Erika, Public Storage Mgr. Rep.
Recently had a VERY pleasant, hassle free business transaction with a very likable, professional clean-cut, young(to me!)man.His name is Jared, and my wife and I both think he deserves a special mention for his outstanding customer service skills, his manners, and his "go the extra mile to do whatever it takes" to make it happen attitude! Far too often we have to deal with surly, grouchy, or just plai RUDE employees. I am EXTREMELY pleased to say Jared was the opposite of all those negative things! What a breath of fresh air in a dog eat dog world!! Public Storage is lucky to have this employee!! Now the surprise....this man is kind of new!! I thought he was a seasoned veteran of the storage game!! He certainly "fooled" me in a good way!!! Keep up the good work Mr. Jared!!!
Fast friendly service. Love the security. Makes me comfortable knowing my belongings are safe.
Erika was very helpful and patient! What a delight to work with her!
Erika was very welcoming and detailed in the explanation of the unit. Clean unit and office. Wonderful opportunity to buy items I need for unit.
Erika was so sweet and quick!!
Great people to work with. Lockers were dry and clean.
Update: 3/21/2019 Though the review below may still stand. Someone in the PS chain did let me know any unit can be paid for at any location... I go to the S Rock facility now and have never experienced a delay! I am changing my 1-Star review to a3-Star, due to otherwise being satisfied with this location for storage itself. ——————— Had to knock the facility for unreliable front desk support. The sign say 9-6, but for my last 3 visits, there's been a sign stating they're out of office. Today the sign says returning at 6:00, but it's only 1:20... WTH... Somebody needs to staff this facility reliably, put in a ringer, provide a real phone number, or list true office hours... Thanks for wasting my time, again! ——————- PS: I just came back and now it's 2:15 and still, no one in the office... great place, as long as you've got plenty of time, money, and patience to waste... POS: for those who could technically say I didn't wait for an hour, I took a photo of the time on the door, wrote this segment, and it's 2:30 CST as I leave this place once again without having accomplished my task...
Erika the manager was amazing, she was super friendly and really went the extra mile to help me get into my unit! The units are very clean and location is spot on, thank you again Erika😊!
Jared did a great job getting me taken care of
The golf cart does not do donuts.
Erika is very helpful and friendly! Very nice and clean units! I'm very pleased with this company!
Public storage took great care of me. Very helpful and friendly staff. I recommend public storage to anyone looking for a storage unit
Erika has always been very helpful and has great customer service skills....
Erika was great help! The storage unit seems to be in great shape! Very informative.
The staff was friendly and the price was exceptional. Great place.
Very friendly staff! Has security and convenient hours
Erika was awesome! Easy to work with.
Erika and Janarhea were both extremely helpful and polite. I would recommend anyone to visit this location for there storage needs.
Ann was very helpful and made the experience a good one.
Erika was great! So friendly. Great customer service.
Very quick and happy service with Erika!
Great place! The people are super helpful!!
Erika was Very detailed helped out with every question
Excellent Customer Service !!! Above and Beyond ! Erica & her staff Rock! Erica is Very personable & has always taken the time to accommodate my every need at Public Storage. Moving to another state I trust my unit is in safe care at her location because she genuinely cares. A smile and kind friendly attatude in person ,on calls and her messages. Full of information & always a helping hand. Great experience anytime I've incountered Erica. Knowing I'm traveling a distance she has even taken the time to be there for service after closing hours. I'm so very greatful to have trust and relience with this young lady. Could not be any better ! Everyone values Customer Service. I value what Ericka does daily keeping property in order to deliver safe ,clean & friendly environment in the best way possible. Thank you Ericka & your staff !!
Friendly and convenient, Erika was most helpful. Prices are fair, and units are dry.
Great storage place. Local people are amazing. 800# was really rude. Without local staff i would have never continued doing business with them.
Erika os super sweet,and easy going. Easy transactions.
They have been very helpful and made the process of moving my things in very smooth.
Erica knows her business.
Ann and Erika were very polite and helpful. They gave me a very good deal on my storage unit and lined me up at the most affordable deal
Friendly fast service. Erika was helpful and friendly. Explained everything in a orderly manner. Made it easy to get our units.
Great customer service! Erika explained all the details, costs, and answered all my questions 😊
Great prices. Great people. :)
Erika was very helpful. Thanks for helping me with my storage questions.
Friendly service good prices clean units
Very knowledgeable,helpful and quick .
Helpful employees, friendly
Very helpful, great to deal with.
The staff is always wonderful at this location! A++ service!
HORRIBLE! We cancelled our account and keep getting charged on our card. Multiple months. Location never inputted ANY notes or ANY of our calls. HQ said they never received the notice so we are stuck with $75 in charges for a "space" we were not in! For an account we were told was CLOSED. DO NOT RENT FROM HERE!
Erika was very helpful and knowledgeable and answered all my questions.
Magnificent effort to help those in need. Effective and efficient effort to display great hospitality. And definitely recommended! Erika is there to help with storage!
Nice, clean place. Great customer service
Excellent self storage facility. Erika gave me some great help and ideas for my storage needs. I would recommend this place to anyone who finds the need for storage. A very clean, well kept facility with all the extras you might need.
I use this location because of the price and customer service. Brianna has been great.
Wonderful people to work with. Briana was my contact. She was very friendly and helpful. Everything was explained thoroughly. She went out of her way to help and answer all questions I had. Looking forward to a continued positive relationship.
The prices are good got my unit for $1 for the first month. The bad thing about public storage is the gates being locked at 9pm every night. I work long long days and can't ever get to my stuff because I'm not off by 9pm. They need to be open 24/7 and is give 5 stars
Very clean location and units. Property manager was very friendly and helpful. This property is gated which I appreciate.
Ericka was great and the new walk in unit is so nice!!
Diane was very pleasant and efficient. She answered all of our questions and supplied us with all of the needed information we as customers needed for using the storage units! It was easy and quick to get signed up!!!
Very friendly! The unit was clean. Was able to use auto pay. We have used this Public Storage before and have been pleased.
Very friendly and helpful
Brianna was very personable and made getting a unit a breeze. Plus the price point for the rental was affordable.
Erika was great and helpful! And Janna was helpful as well. :)
Erika and cassie were fantastic. Loved them
Property manager was rude.
Can't believe they will prorate you to get in, but want to charge you full rent when you leave! NOT FAIR! PLUS THEY MAKE IT IMPOSSIBLE FOR YOU NOT TO USE THEIR LOCK AND BUY THEIR INSURANCE...SO DONT BELIVE THE HYPE...$1.00 move in special, more like $27.00.
Very nice people in the office and great to work with !! Definitely will use again if I need a storage place !
Jana was wonderful - friendly, helpful, and thorough in explaining everything. We were moving from a larger unit to a smaller one, so have been here since July - the units are clean, secure, and everything is well-maintained.
Jana Rhea did a great job of taking care of my mother-in-law's storage needs! Nice to work with!
Called them with my new number, lady said ok fine. Next day tried to call to pay our bill, system did not recognize new number or old phone number. System did not recognize my husband's name number or ss number. So, we ended up losing most/all of our belongings. Thanks Public Storage for that. Thanks Public Storage for not even trying to call us. Oh, they had the number where we were staying at the hotel.
Jana Rhea was very friendly and helpful. Super nice and pleasant. If I ever need storage again I will definitely come back and talk to her!
Clean spaces. Second time renting a unit from them.
Shawn, a very pleasant and efficient young woman, signed us up, "moved us in," gave us our codes, and sent us on our way. All seems good.
We found this location to be convenient and clean. Erika in the office was always a delight. We had two but downsized to one, leaving was made simple. The only thing negative is you can not enter after 9pm. We kept a motorcycle in one of the units and that is inconvenient.
Appreciate your help! Erika and Amanda! Thank u!
Would definitely recommend this storage location to anybody looking for great customer service and clean facilities. Erika made the whole process so easy and she even follow--up to see if there was anything else I needed.
Stephen & amanda are the greatest
Cassi was very helpful in helping me find the right size storage unit. Very friendly. I will be recommending this facility to my friends that when they are looking for a unit.
Diane was so very helpful even with all the computer issues that happened first thing in the morning. So professional and sweet.
Erika and Cassi were a great help today! This is my second time back to this location and I would never go anywhere else!
This beautiful young lady was so helpful and polite, I wish you could clone her. Made my day special just to be helped by her! Thanks
Lena is a great person, she is very nice and she explains everything to you so you understand highly recommended.
Easy quick and effecient process good facility
Erika was great, easy to work with and very knowledgeable. Appreciated her customer service!
Amazing customer service - Amy and Ashley great
So smooth and fast with my reservation 😀
The whole process of getting a unit went very smooth and Erica was AMAZING!! Thanks for the great customer service Erica!
Amy and Erika are helpful and kind. Pleasure doing business with them
I loved the service, Erika was amazing with customer service. And the price for the sizes of the storage units are outstanding. I will recommend this storage units to everyone.
Excellent Customer service from Erika, she went over all the details very clearly and answered all my questions.
Amy and Erika were very helpful with my storage needs
Diane was very helpful today
JanaRhea and Erica were very helpful! They got me in quickly and got me the perfect unit to fit my needs!
I received excellent customer service from Jana Rhea and Amy I use public storage services Everytime I need to!!
Easy transaction. Easy to reserve online and quick phone call back from staff to confirm appointment.
Erica at Public Storage treated us very well. She also got us the best possible deal on car storage. She made the whole process very easy.
Just another storage unit. Clean and safe.
Started off loving this place..referred it to several people actually... then I went in to pay my rent with cash and I lost my paper copy to show I paid and they have no way to trace cash payments back...terrible business...what business can't trace a receipt they print off back? Then they cut my lock and in responsible for replacing it. So now I have to repay rent AND but a new lock... I will never be back to this place and will never refer anyone to it.
Gabby and Erika were so helpful and courteous.
Erika &Gabby very friendly & helpful. Knowledgable about procedures.
Erika, Christina, and Gabby were super helpful! Very knowledgeable of the storage unit and extra products for your storage needs!
Erika is excellent!!! Always greeted with a smile every time I come in..
Erika is such a friendly person and was very helpful. She suggested getting a product to help with moisture. Without her knowledge my furniture would have been ruined. She was kind to my children as well.
Erika is an amazing person to work with and truly goes above and beyond the call of duty. I would recommend Public Storage to anyone.
We had wonderful costumer service! Erica and Diane did great and they were very knowledgeable!
Great experience Heather, Erika, Steven were al l very friendly and helpful would recommend to others!!
Erika, sheila, and Stephen were wonderful
Erika was awesome help and helped explain everything!
Erika is very helpful, knowledgeable and polite. We are very happy with our experience. Thank you and we will use Public Storage again for our storage needs.
Erika and Amanda were very helpful and friendly. They provided excellent customer service for me and answered all my questions.
Erica was very polite and knowledgeable anf very understanding of our situation. Thank you.
Amy and Erika were great! Easy to work with and very customer friendly. Did a great job to get all the paperwork done quickly and smoothly.
Erica Jean a wonderful job I appreciate all that she was showing me and everything so I'm going to let you know she did a great job I felt real comfortable and she was very gracious
I am so thankful for the love here and for Erika and Lena to always being here to help and offer encouragement.
Erika and Lena were extremely helpful and friendly getting me set up. Highly recommended!
Awesome place Amanda was great!
Amanda helped us out! She was super friendly!
Erika was super nice and helpful getting us set up in our storage unit after a long arduous move.
Erika is awesome! Great help and covered every detail in a fashion that was easy to understand. All bases covered. Thank you!
Erika is extremely wonderful! I wasn't sure which size unit I needed. She was so patient with me and drove me around to each unit I asked about. She answered all of my questions and explained everything to me. I was offered in store items that she knew would be helpful. She went above and beyond my expectations. Public Storage is so lucky to have Erika as an employee!
Amy and Erika were awesome, I definitely recommend this location!
Great service! Erika was so helpful and friendly. Offered in store products that will be very helpful. Thanks!
Erika and Amanda was very professional.
Amanda was great! Got me all set up with everything I needed! Couldn't have went better!
Erika was very helpful, covered all the details, and answered my questions. I had just filled out the online application and submitted the info when I got a call back to set up an appointment within two minutes. No exaggeration! Very good customer service.
Erica and Zach were awesome, fast and very knowledgeable. Great prices also!
Erika is very helpful and thorough!
Customer Service was excellent. Amanda was very polite, helpful and patient. Thanks Amanda
Mike and Erika got us in and out fast! Great service.
Erika and Mike were great they were friendly and helpful. I would recommend this site to friends and family.
Erika and amanda were great help today and got me taken care of. Got call backs promptly. Thank you
Erica and Zac are very helpful and friendly. They help me not only the storage matters but also give me some local information to do things since I am brand new in town. Thank you guys!
Erika and Janeen were very friendly and helpful. The whole experience was fun - highly recommended!
Erika was very friendly and helpful when moving in and out of my unit. The unit was surprisingly clean and free of any bugs. Would rent from this location again if I wasn't moving out of state.
Janeen, Erika, and John were very polite and helpfull
Erika and Janeen were very friendly and helpful even with us showing up at the end of their work day
Erika and Janeen were great. Very informative and helpful.
Was very helpfull thanks to amanda
Erika & Amanda were very helpful and gave sound advice no problems at all.
Amanda is great. Keep doing what you do girl!
Amanda was very friendly and helpful in helping us set up a storage unit.
Amanda has always provided me with excellent customer service and always been very professional her mannerisms. Amanda is a truly an asset to this place of business. I would give her a 10 star rating if it were possible.
my unit was clean and ready to go when I needed to rent. the staff was friendly everytime. I got a letter letting me know they were changing the door to add more security. Great facility!
Erika did a great job showing me my unit. Very friendly! :)
Easy transaction and I really enjoyed the pleasant service from Amanda!
The manager Erika is extremely nice and truly helpful. I will be using them for storage when I need extra space.
been a great experience would recommend to anyone...great location also
Erika was awesome!!! Very nice person!
Erica did a great job helping find a storage unit to fit my needs! She was friendly and knowledgeable. THANK YOU ERICA!!!! I only wish they were open longer than 9pm. I move items later at night so I have to go several times instead of being able to get it all done in the evening.
We came in and were very stressed and in a hurry, Erika bless her heat was calm quick and efficient with getting us our storage and getting out of there.... Thank You public storage for your help Erica should get a raise your lucky to have her as an employee
Awesome customer service! Very friendly and helpful. Thanks Zac. We will definitely be using this company for future services!!
Amanda did great helping me get a great rental. Thanks!
Very happy with the quick processing.
Nice easy to deal with good location.
Amanda was awesome and friendly and very helpful and found me a better deal than what was quoted!
Amanda and Ericka were so helpful.
Amanda was very courteous and answered all questions. I'll make sure to tell others about this facility!
How is it this facility has a 4.9 rating?! My company had a crane truck and trailer stolen from this location over the weekend. I'm confused how this could happen and no one saw a thing. It's supposed to be gated and secure, right?! Our President was blown off by the manager when making a complaint. They refuse to get cameras put up because they don't want to deal with police or subpeonas. We were told by Wichita PD that theft from this facility is a common occurence. Do you want your stuff to be secure?? Then DON'T use Public Storage at 1445 S. Tyler. We are waiting for that positive customer service to come through anytime now... Corporate hasn't even returned our calls.
Amanda helped us pick our the right size spot and was very helpful and friendly.
Very friendly and helpful. 😀
Very nice and respectful! Made lease agreement and necessary info easy to understand and clear!!
Jamie and Heidi were awesome. They answered all our questions and were very polite and witty.
1$ for the first rent. Moving in!!!
nice customer service!!! very helpful with questions! !!
Great, friendly serviceand a clean, spacious unit. It could not have gone better.
Our RV was recently broken into. Talking to another elderly RV tennant this was his 4th break in. He also said they always promise cameras are coming to keep you there. This is only a few months after a crime ring was finally caught breaking into the place a few months ago. They also use the Google rating system for "employee performance reviews" they have the ladies push you to give them 5 stars on here. Only public storage benefits from a false 5 stars. They deleted my last report i see about our break in. I will post the police report next time they delete it
Rented at this location from out of state based on reviews. The manager, Erica, was helpful even before we arrived with all our belongings. Nice, well lit, clean units. Great price and great security. Would highly recommend this facility.
She was great at helping us out with getting a unit
Erica the manager ROCKS!!! ... She was helpful in everyway... I would never go anywhere else for storage...
New manager (Erica) assisted me in renting a storage unit, and was very helpful and friendly. The process was easy, but took a little longer than I estimated (went on a 30-min lunch break). I was able to use the unit immediately. I've had no problems accessing the unit. I'm surprised and happy this location had the cheapest prices in Wichita, since it's very convenient for me.
Great experience, Erika was very helpful and accommodating
Amanda was very nice and helpful!!
Helpful people, very clean units, and a marvelous $1 rate for the 1st month!
Kendra was very helpful and personable. I can not imagine going somewhere and having an easier experience ..
Kendra and Robyn were very helpful.
Beth was really nice and she sent me over to kendra
Loved it better then maple street, maple street was very rude and tried sending us all the way to Kerry lane when we even asked for a west location. Kendra and Amanda were very helpful we rented from maple street for years but we now be with Tyler from now on..
Amanda was super awesome!!!!
I found that Amanda was very kind and helpful. She explained everything very well. She always had a smile on her face.
Very helpful! Having a storage unit helped make the moving process go smoother.
Amanda was great, very helpful.
Have had great customer support from Kendra and Amanda. Thanks!
Amanda was amazing very helpful in all areas of here ability to make me comfortable in using your place to store my belongs thank you Amanda
Nice people....great environment
This is the 2 time what a great place to store your belongs
Amanda and Kendra were very helpful I really think they need a raise
Amanda and kendra gave great customer service
Amanda is very good and effecient
Good people, easy v tov work with.
Very nice people especially Amanda
Kendra & Amanda were very accommodating and quick in getting my paperwork done and having me out the door to catch my flight. Rented an outdoor space to park my truck, very pleased with the location of my spot and the accessibility to it.
Amanda and kendra are awesome
Hello, I am a repeat customer and truly appreciated the help that Amanda and Kendra gave me when I recently came back in for the second time. I wanted to get my old spot back which I had in the fall for my RV and they both made it really easy for me to rent. I would recommend this location to my friends and family any time. Thanks,
I was out looking for a storage space. I stopped in Public Storage, and Kendra showed me some spots available and was very friendly. I will go back.
i've used Public Storage in Los Angeles and the customer service and staff falls far behind the Tyler Rd location. Very friendly and professional as well as accommodating. However, the $1 move-in advertised on the website should be made clear that discount does not apply to all storage unit sizes. in L.A. applied to all units. i'm also getting an excellent rental rate; thanks to the manager (Kendra). i would refer this location to anyone seeking a great storage.location.
Renting of my unit was very easy. I found the unit I wanted online and reserved it. When I arrived the staff were helpful and prompt. I filled out the paperwork and moved in. The property and my unit were clean. My unit even had a light so I could see after dark. The property was well lit. The office hours and property hours are very convenient. I set up my payment through my credit card so I will never be late and do not have to remember to make payment. I receive emails letting me know my payment is due and has been made. No hassels and no worries. Update 2-15-14 I have found that I need a record of all my rental bills. The manager was very helpful and provided me a full log of all my history. Thank you
For nine months, we used the Public Storage facility in Wichita, Kansas (store #24434) on Tyler Road for safe keeping our belongings while we were preparing to sell our house and relocate to Oklahoma. Kendra, the manager was very friendly and helpful. Applying for an available unit was a simple process. I stopped in the office a few times just to say Hi, loved the rapport. The grounds were well kept. I would recommend this facility to anyone with a storage need. I recommend paying the additional fee for renter's insurance as this will take care of any deductibles your homeowners insurance may not cover and by comparison is quite affordable.