Public Storage Self-Storage Units at 5200 Palm Valley Road, Ponte Vedra Beach, FL
Address
5200 Palm Valley Road Ponte Vedra Beach, FL 32082
Full Service Kiosk Available
Office Hours
Mon-Sun Self Service - online & on-site eRental
Gate Access Hours
Mon-Sun 6:00 AM - 9:00 PM
Storage Facility Features
Car Storage

Climate Control Storage

Indoor & Outdoor Storage Units

Property Manager Lives On-site

Small, Medium & Large Storage Units
Office Hours
Mon-Sun Self Service - online & on-site eRental
Gate Access Hours
Mon-Sun 6:00 AM - 9:00 PM
Storage Facility Features
Car Storage

Climate Control Storage

Indoor & Outdoor Storage Units

Property Manager Lives On-site

Small, Medium & Large Storage Units
Close Location Details
View Location Details
Climate Controlled

Upstairs/elevator

Climate Controlled

Upstairs/elevator

Outside unit

Drive-up access

Outside unit

Drive-up access

Climate Controlled

Inside unit

1st Floor

Climate Controlled

Upstairs/elevator

Climate Controlled

Inside unit

1st Floor

Climate Controlled

Inside unit

1st Floor

Climate Controlled

Upstairs/elevator

Outside unit

24 Hour access

Climate Controlled

Inside unit

1st Floor
Nearby Self-Storage Locations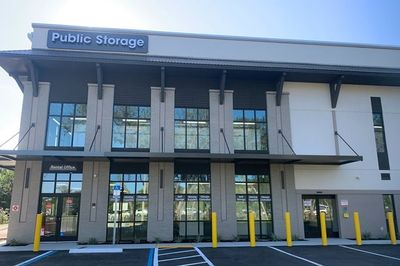 Self Storage Near
20 A1A N
Ponte Vedra Beach FL 32082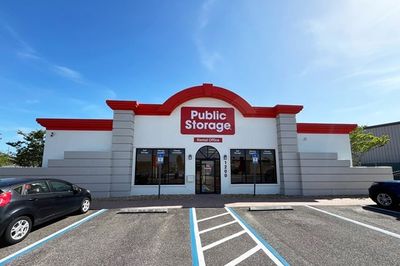 Self Storage Near
1200 Shetter Ave
Jacksonville Beach FL 32250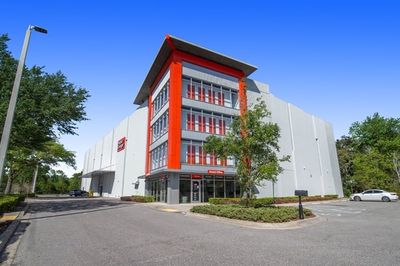 Self Storage Near
3211 San Pablo Rd S
Jacksonville FL 32224
Self-Storage Near Ponte Vedra Beach
Resources from the Help Center
See what fits in different storage unit sizes
Ponte Vedra Beach Storage Units Near A1A
Ponte Vedra Public Storage is a terrific location with a great selection of affordable self storage rentals.
This property sits on the west side of Palm Valley Road, just north of Canal Boulevard, a short drive from Roscoe Boulevard or Highway A1A.
With TPC Sawgrass just up the road, it's hard to think of Ponte Vedra Beach without thinking of golf. For twosomes, foursomes or just a single, store golf clubs in a 5x10 storage unit throughout the year for easy access to and from the course. It's also a great spot to drop sandy beach gear, including chairs, umbrellas, blankets and backpacks.
A popular destination for locals and seasonal visitors, many of the local condos, apartments and high rises don't always offer a ton of extra space. If that's the case, let a 10x20 storage unit hang on to bulky items, from bikes, kayaks, surfboards and paddleboards to luggage, electronics and furniture.
Indoor storage units offer the comfort and privacy of accessing the unit from inside the building, while outdoor storage units offer the convenience of drive-up access right to the door. Climate controlled storage units are an option at this location, to add an extra layer of comfort from the warm coastal climate.
To provide added peace of mind for customers, the property manager lives on site and the storage area features keypad-code access. This location also offers rental parking spaces for car storage, motorcycle storage or truck storage.
One of the truly unique communities in the Jacksonville metropolitan area, with the sand, surf, world-famous golf and great shopping and dining options, it's hard to beat life in Ponte Vedra Beach. When too much stuff and not enough space starts to get in the way, let Public Storage provide a viable storage solution for any occasion.
At Public Storage, You'll Always Find...
Keypad Access

Friendly Staff

Month-to-Month Rent

Moving Supplies Available

Free Parking

Well-Lit Facilities
Reviews
( 349)
Easy and efficient registration for the PVB storage unit with Pat's help in the Jax Beach Office. Registered an online account, Paid initial fees, Received access codes, and Set up auto bill pay. No need to use the Kiosk at Palm Valley. Ready to go….
A-1 quality service and friendly professional employees. Mike went above and beyond the call of duty to make sure everything was as it should be and explained all i needed to know in full detail
My name is Ross Jensen I have a storage area at public storage. My agent I dealt with was Coleman and I would just like to say that he made my transition into a public storage a very easy one. I also thought it was very nice when he saw me later that week that he came and checked on me to make sure that everything was fine and brought me some water. Excellent customer service-I work at Mayo Clinic Jacksonville and I will be sharing with my coworkers that anybody who needs to store anything go to public storage. Great service agents
Mike is the man!! Can get you through any problems and has the perfect personality for the job.
Mike was very helpful with move in/out. Facilities were clean, secure, and with convenient access via their app. Definitely recommend!
We had storage units at his location for over 10 years and the employees have always been professional and cooperative. Recently, our interactions with Mike have been outstanding!
I had an issue with my payment online. Stopped this location and Mike was quick to help. He was able to get into the account and make the payment for me. Really went above and beyond to ensure everything happened quickly and painless. Mike is awesome
Teresa very helpful and sweet awesome
Teresa was super helpful and a pleasure to work with. She showed me several different units and was very knowledgable and answered all of my questions. Smooth process and happy to have finally found the unit I wanted at a great price.
Mike and Coleman are so helpful and did us a big favor. Very accommodating.
Best customer service fast easy simple and Theresa is the best employee I encountered.. she explain everything in details ..
We just moved to Ponte Vedra Beach and couldn't be happier with this facility to store our belongings. Mike is so nice and very accommodating. Definitely recommend.
Mike was a pleasure to deal with and made my first storage rental experience very easy. He went out of his way to help me over the phone before I arrived and then during the walkthrough once I got to town. A true professional and people-oriented. Teresa was also very personable and prompt to respond to my phone calls requesting help on various questions. Excellent customer service.
Mike is very friendly and helpful which makes this location and great place to storage my things.
Have received great and friendly service. Mike is awesome and he genuinely let us know he appreciates our business.
Mike has been extremely helpful over the years. He's been available, professional and has answered our questions when we needed help. Thank you, Mike, for making this a great experience!
Climate control here is great
Very easy to set up online and made it easy to check out when done. Very friendly staff!
Amazing customer service! Teresa was a huge help!
Mike was a great help and answered all my questions promptly. Good price 👍 clean facilities.
Mike was awesome. Easy peasy and rock solid price. Great dude.
Great friendly service! Clean storage.
Teresa and Mike are great super friendly and helpful!!
Best Public Storage around. Mike is the best. Professional, courteous and knowledgeable. Thanks!
Wonderful customer service with Mike. Very thorough when sharing with me the details & options to help with the rental. I would definitely recommend the facility. Thank you for all of your help Mike!! See you soon
Mike is consistently helpful. Always ready to make sure everything is done correctly.
Mike was very professional and helpful, totally loved the experience. I recommend every to do business with Mike at public storage! :)
Mike helped me with my gate code, always friendly!
Mike was great. Super helpful and friendly.
Michael is always responsive and helpful. Access easy.
Teresa and Mike have sunshine
The customer service was like sunshine and I really appreciate Tiffany giving me direction to this facility!
Great service by Teresa and Mike
The facilities sparkle and the management is great!
Very quick and professional. Great prices and very clean units.
Mike was absolutely AWESOME with his knowledge and expertise in helping me solve my update issue. He was professional, polite, and extremely helpful! He went the extra mile to help me navigate the app as I am a bit tech limited. Great experience at Public Storage. Mike is definitely an asset to your organization!
Excellent management! I would highly recommend this facility to anyone.
I have been a tenant for years. Whenever I need assistance, Mike is always available to walk me through best options to address my needs. Keep up the great work.
Wonderful service! Mike is very professional!
Mike was friendly, kind, and helpful again !!!
very nice property. Great customer service from Mike and Peter. They both make you feel like your important and the service was super fast. 5 Stars all the way. Highly recommend this business. Mike and elsie. One year and still great service
I just wanted to give a great review to Mike and Teresa at the Ponte Vedra Beach/Palm Valley location. They are always so helpful and pleasant to deal with them. I highly recommend them😀
Awesome friendly services !
Have had multiple units at this facility for years and can't recommend them enough - they do a great job. Shout out to Mike - super nice guy and always quick to help when I inevitably forget something - top notch service!
The entire rental experience was 5 Star. We looked at the unit, did the paperwork and had our 1st load stored in the unit all in 3 hours time. Mike was extremely helpful and efficient. Update: We have rented two additional units as we sort through a massive downsize. Mike and the rest of the staff have been excellent to work with. 5 stars to this business.
Mike was awesome and got us a monthly discount for 6 months. Thanks Mike!
Teresa was fabulous. She checked gave all my info in a way I could understand.
Always excellent service. I was unaware that the facility was closed since the gates were open. I will call ahead next time I need to get to the unit. My apologies Mike. I did not realize it was your day off. Happy Holidays!
Absolutely awesome service from Mike. He went way above and beyond to help us! Thank you for being extremely knowledgeable, professional, and courteous!
Mike was an absolute delight. Very professional and prompt service. Helped with all of our request. We will always use this location for our storage needs. Thanks mike!
The Manager (Mike) is a real professional, very helpful and provides excellent service. He is 5 star in my book !
I found the facility always very clean and the Manager/employees courteous and helpful.
The management there was spectacular made environment for switching from a smaller one to a bigger storage thanks Tiffany for all you did today I definitely will recommend Public Storage to my friends... Thanks Darrell
Mike really helped me out and took the time to explain everything and find me a spot. It was great!
Had me on local waitlist and then informed me a spot was open. easy process, fair price, good customer service.
Mike is amazing. You will not find a better ran storage facility anywhere.
Peter was very helpful. Clean facilities.
Mike is simply fantastic. He religiously calls to remind me of payment to avoid late fee. It's so nice to have someone so committed to customer service. Thank you!
Mike is a manager at Public Storage in PVB. He was very professional when he called about my credit card not being able to pay my monthly charge for my unit. I explained that recently several of my cards had been compromised by someone or some organization and I had not remembered to check the status at the Public Storage location. Mike understood and ask me if I could be able to pay my rent soon. I thanked him for his understanding and was able to pay my rent the same day he called. I appreciate that Public Storage hires and trains managers like Mike to operate their facilities. Regards, Walter ( a very satisfied customer)
Highly recommend this location. Mike and Peter are both great to work with, always helpful and with a smile on their face.
Mike is a very nice employee! He does a great job.
Mike has been a tremendous help in my move. Always helpful and good advice too.
Love, Love, Love my space at Public Storage on Palm Valley Road. Mike was absolutely great to work with hands down. He takes his job very seriously. Made sure that I had everything I needed, explained the online process to me, and toured me through tentative units. I was so happy with this place compared to the others I looked at that I ended up getting another unit. I very much recommend THIS public storage as it checked all the boxes for me! Thanks Mike!
Peter and Michael are always a great help in move in and move out of storage units. They made my transfer to a bigger unit a breeze! Great team to do business with!
Micheal has always been the so friendly and helpful. Glad to keep my stuff stored at PS. I highly recommend public storage.
Mike was very knowledgeable. He made sure my storage experience was easy and rewarding
Our experience with Mike and Public Storage in Palm Valley was top notch! We were able to hold a unit online, Mike called us back to see if we had any additional questions and to find out what time we could be in. When we showed up, Mike was waiting for us like a friend. He answered all of our questions, was very thorough and helpful.
Thanks for all your help!!!
Mike was very professional at check-in. Super easy transaction with everything completed on-line. A+ experience.
Heather provided friendly service and much needed water 👍thank you I would recommend public storage.
Great secure location, heather and mike are great!
My experience with this place was wonderful. Mike helped me find exactly what I was looking for. I went in not knowing exactly what I needed and he helped me find exactly what I was looking for. 10/10 would recommend if you are looking for friendly people who are will to help you.
Excellent experience and a pleasure to work with such wonderful people. Highly recommended!
Unit is very clean and large. Mike at the front desk is superb. Definitely recommended.
Mike and Peter were awesome through the whole process! Clean and safe units and fair pricing. Would 100% use again if I need to in the future.
Mike runs the place well. Always helpful and able to answer any questions. He even gave me a hand moving in. Nice man, highly recommend this storage facility between Jax Beach/Ponte Vedra and St. Augustine on a1a.
Needed a storage unit for my dad who was going into a nursing home. Trying to figure out option and the right size was super easy with Peter's help. Great customer service. Highly recommend.
I recently rented a unit from this location and Mike was the customer service manager that helped me. Mike was very courteous and based on my needs was able to recommend the appropriate unit for my requirements. He did a great job!
I would definitely recommend this location. Very well maintained and great staff!
Go see Mike. He is very knowledgeable and helpful. Great Employee!!!
Mike and Peter at this location were very helpful and professional. Thank you for all of your help!!!
We use this location to store our trailer for our local pressure washing and window cleaning business and have been here for over 3 years. Mike has been very helpful in locating us the perfect spot for our trailer. Great customer service!
Great experience with Mike and Peter!
Great service, super clean storage and an excellent office to help.
Mike and Peter are excellent!
Thank you for the great service received from Mike today.
Love the storage location. Very convenient and Mike who runs the front office is very friendly and accommodating.
Mike is The BEST! Moving can be stressful but Mike cares and is there to help you in many ways!
I am new to the area and needed a storage unit. I discovered this little "gem" less than 1 mile from my new home. The manager, Mike, was so friendly and helpful and made the contract very pleasant. He was extremely knowledgeable and was able to answer all of my questions. I would recommend this location to anyone. It was an easy and pleasant process due to the helpfulness of Mike.
Mike Woodward was extremely helpful and professional with me and my family. Will definitely use again
Excellent management. Always friendly and very helpful.
My sister and I needed to empty a storage unit after our father passed away. The manager made a special accommodation to help us dispose of some of the unit's contents and went above and beyond to help us during a difficult time. Very grateful for his help!
Peter was fantastic! He helped me get situated with the unit, lock and insurance. All my questions were answered and he offered great suggestions to help keep my stored items in good condition.
Great Service! Peter was really on the ball and was able to help me quickly! The prices are fair and the facility is very clean and nice!
Friendly, always helpful.
Mike is a real asset to this facility.. extremely helpful, pleasant, very knowledgeable and great follow-up. From beginning to end, Mike was excellent!
Pete did a great job getting us set up with a nice storage unit.
Everyone is friendly, honest and professional. Could not have had a better experience. Mike, at the onsite office, is a pleasure to work with.
Mike was super friendly and helpful. Property was very clean.
The place is pretty secure and protected. It's in a nice area and your units inside are pretty spacious. It does have AC and an elevator for fast and easy movement.
After an easy online reservation and rental of two units at this facility, it was followed up by an exceptionally experienced staff on site. Heather was extremely professional with the check in process and initial introduction to the units. A few days later, the manager Mike, couldn't have been more accommodating and happy to assist in switching to another unit that had become available. Mike seems to always be busy on the property making sure it is secure and clean between customer visits. Very pleasant experiences all the way around.
The service was great. Mike help me change my mind from changing storage places
This location is well maintained and convenient for me. Access is easy and secure. Office staff (esp Mike) is friendly and helpful with all aspects of the business. I would recommend.
Peter was extremely helpful in not only helping me find the right storage for me but also in assisting me with boxes. The storage facility is spotless and the security is just about all you can ask for. Peter and the facility are definitely 5 stars.
Best storage facility I've ever used. Thanks to Mike in helping with the packaging options, one stop shop. Highly recommended. FIVE STARS
Mike is very pleasant to deal with and always has a smile on his face. He is also very knowledgeable of the facility, prices, and policies.
Location is very convenient, prices are competitive and the staff is very helpful. You will not be disappointed.
Great location and Mike was extremely knowledgeable and helpful.
Tiffany service excellent.
Great experience! Staff was friendly and very efficient. Will definitely recommend.
Mike was extremely helpful and we have always had good service! Thank you!
Scott is awesome and definitely guarante seeing him for any help
Great service and only a dollar for the first month! Thank you for the great space.
Peter was amazingly helpful and very accommodating. Cannot rate him or this facility highly enough.
great customer service. very happy, Would HIGHLY recommend this facility to my friends ans neighbors.
Mike, Peter and Ted are the 3 amigos at this location. They provide the best service in helping you with ANY issue you may have at PS. I cannot say enough words to describe how much I enjoy working with them. But most of all, they treat you like YOU ARE their best friend. Keep up the good work amigos.
Awesome help and great attention to my needs...extremely helpful and personable. Just went back in and re-upped to a larger unit. Mike, Peter, and Ted make it very easy!
Excellent service and friendly and helpful people
Ted and Mike are super helpful and customer oriented. They explain everything clearly and answer all questions. They give good advice and tips. I appreciate their service and kindness. The units are clean and well kept.
The guys were super helpful! Would totally recommend!
I reserved my unit online and did the registration right from my phone! When I arrived, Mike was so nice and very helpful. The whole process was easy and the units & property are very clean! Very happy with my decision!
Worked with Ted and he helped me out big time and gave me a great deal!
In 15 minutes I was able to make a change from a 5'X15' space, to a larger 10'X10' space with the help of Mike, the office manager. He was extremely helpful and knowledgeable of the Public Storage facility he manages. The smaller space has been fine, no issues, just needed more room. Thanks, Mike!
Ted was super helpful and friendly and made move in great! A/C units are clean, cool, and perfect for storage.
Ted was super helpful and polite. Great customer service.
Awesome experience!! In and out super fast
Ted and Mike were excellent in helping! Customer for 11 years!
Great service! Manager was friendly, professional and very efficient. Highly recommend this location.
We have been more than satisfied with Mike & Peter at this location. They treat you like a member of the Public Storage Family and provide a safe place to store your possessions.
Our Palm Valley location Manager was most serving above and beyond his responsibilities!
Very pleased with the facility. Clean and orderly, manager very helpful and I feel my items are in safe hands.
Mike Peter was very helpful, friendly and professional. This is the 3rd time we've rented a storage unit from this facility and have always had a good experience!
Quick, courteous service. A pleasure doing business with Mike.
Mike and Peter do an excellent job of taking care of their customers. I have been a customer for some 15 years. Clean property, great service.
Outstanding customer service. Conscientious staff
Best storage around...love this place...great experience
Location was very nice and the people there were great (I've dealt with Mike and Peter). Would definitely use them again!
Mike very professional & helpful...answered all my questions. Thanks. Linda Myers
I just made a reservation with Mike for a climate controlled unit and he was very kind and professional. Made the process very smooth. Highly recommend
The customer service with Mike & Peter was top notch ! Mike was very patient with me & answered all my questions. I will definitely continue to use this public storage & highly recommend it to everyone . The units are super clean ( no musty smell ) , also the lighting is wonderful if you have to come In the evening .
Great customer service! Mike was extremely helpful and friendly
Mike was easy to work with and helpful.
PAT WAS AWESOME....IN AND OUT LESS THAN AN HOUR... FRIENDLY AND EXTREMELY INFORMATIVE...
Super helpful and friendly! Would recommend to any one.
This place is awesome, they really work with you.
The storage unit was perfect for our short term need. Both Tanya and Peter were great to work with. Fast forward three years and we are still using a storage unit at this location. Everyone has been helpful in assisting us in up and down sizing various units. Mike this last time was extremely helpful.
Hi!! I just wanted to let you all know I had the best experience with Mike and Peter! I will definitely rent from them Again!! :)) Ps. I wish I could give more stars!! 🙌🏻
This was great and friendly
Nice facility, and the manager treats you like you're his only customer. If you're looking for storage, this is the place.
We just moved in... the registration process was smooth. So far, so good... thanks Mike & Peter!
Peter is awesome and very thorough and will help you tremendously get everything you need I highly recommend these guys
Mike gave amazing 5 star service! He was an amazing service rep and explained everything in perfect detail! Very grateful!
We have been renting with the Palm Valley Public Storage for 6 months. We have been very impressed with the cleanliness in which they keep the building. Mike is friendly, courteous and efficient!
Great Experience with Public Storage. First class service and the half off price. Come on. Other places are double as expensive. Don't waste your time elsewhere. Thank you PS!
Always friendly and helpful. Woman manager is the best and the reason I will go back if ever need storage again.
Very satisfied...Peter was so helpful and friendly, great customer service. I would recommend this place.
Mike is amazing and has always been extremely helpful.
I second the latest comment about price increase. I have had a unit here for three years now, and they have increased the price each year (7.7%, 9.6%, and 9.6%). Just got notice they they are raising the price again next month - this time by 12.2%. My total increase over the three years will 32.1%! Recently I have noticed a degradation also in the maintenance and cleanliness of the facility. Definitely will start looking for an alternative. The bulk of my criticism is directed at corporate however. The local staff has always been helpful.
Mike was really helpful getting my friend a unit was in and out very quickly i would recommend to anyone ☺️
My daughter recently rented a storage at this facility. The representative Peter was very knowledgeable, friendly and helpful to my daughter. He had to drive her to a different facility and she appreciated his patience to show her more than one storage unit. The facility was clean and the dollys provided made it easy to load and unload her boxes. We definately recommend based on friendly staff and great prices.
Peter was great and he was very helpful.
My review is based on friendliness and thoroughness as we did not have a locker at this location but one in Georgia. We only made payments here and signed paperwork. The man was super nice and helpful. He took the time to talk and explain directions. We live 30 mins from this location but i would make the drive if i ever needed another one.
Friendly manager and great service. Any questions or concerns I had were dealt with professionally and quickly.
This Location has a great manager named Mike. Very helpful and friendly. He is great! Debbie H
Peter was very fast and efficient at getting us set up with our storage building. The units are very clean which is always a plus.
Facility was beautiful and the staff was helpful!
Pat is always very professional and courteous. Always willing to help and answer any questions you might have.
This facility is so clean and the manager is wonderful!
Needed a place to store some things while I build my new garage. This place had all I needed and was convenient. Love the lighting. Mike and peter took care of me and had me ready to go with answers to all of my questions. Would highly recommend this facility.
Mike and Peter were both very helpful. The property is well kept - I liked the lighting inside my unit. I had not seen that in some other properties I have rented. It was clean, and the grounds were well kept too. Mike and Peter were both courteous and helpful. Renting the unit was quick and easy. Thank YOU BOTH!
Mike and Peter are terrific - great customer service. The rates are competitive and the facility is well maintained.
Great place to store your things long term!
Mike Peter was just fantastic! The units are clean and prices are reasonable! Thank you Mike!
Great location. Mike and Peter were very helpful
Peter happily helped us size the storage we needed and set us up with our lease. Great friendly customer service.
Such a amazing place! The managers Mike and Peter are always so friendly when I go in there to get supplies. They always are super helpful and give amazing tips. If I could give this place 100 stars I would!
Awesome staff! Really go above and beyond!
Peter was very helpful and assisted me very professionally. They offered to give me Courtesy calls for payment, searched the area for car storage etc. I've used other storage in the area and this was the best by far. I highly recommend them.
This facility is awesome. Clean and friendly service. I am happy I chose public storage
I have had two units in the past and stopped in to purchase boxes mid December. Peter was there and it was just a little before opneing time and he was so gracious and opened five min earlier. I required a lot of help figuring out which boxes I would need for my projects. peter went above and beyond to assist me. Tanya had always helped me in the past and I must say that BOTH of these employees are doing a GREAT job!!! Very pleased customer...Coleen
Tanya has been a great help. Nice clean facility!
Tanya is a sweetheart. Helpful, patient,informative. Much better price than I have paid before. Very happy with my experience.
If you're reading this, you know important it is to keep your rent as low as possible and ensure your "stuff" is protected. We've shopped around and stayed in some of the other storage places in Jax over the years , but now I think we're settled. My wife and I showed up for our initial move-in appointment, and it turned out we didn't qualify for the new customer discount ($1 first month rent, etc.), which was very disappointing. I felt stuck (getting burned by the man again) because we were hoping to save a lot of money by moving out of what ballooned over time into a nearly $300 rent bill. However, the manager Peter was understanding, friendly and patient and found other discounts that we did quality for (book it online for 10% discount!). Peter brought my rent down pretty close to new customer rate. We were really impressed. We have an indoor climate controlled unit, and the place is super clean and the climate inside the building felt just right. This is a modern, well-maintained property. The customer service we received from Peter was top-notch. I could have easily left upset, feeling bamboozled. Instead, I left with a smile on my face.
Tanya and Peter made life easy by providing outstanding service. Halfway through loading my storage unit, it became obvious that all my belongings would not fit. I was able to upgrade into a unit twice the size for only $20 more/month, and was able to fill out the paperwork after I moved everything to the new unit.
Tanya & Peter were very helpful, helped me find the right space & great customer service. Highly recommend this facility
Just moved here from Louisiana and Tanya made me feel like there were still good people out there.
When do you usually have auctions there
Tanya and Peter are always helpful and nice. Real "Johnny on the spot". Place is clean and secure.
In and out in 20 minutes. Great service and order/set up process. Def recommend this place. Peter was very friendly and helpful.
Great customer service! i highly recommend this place for anyone looking for a storage place. The lady at the front desk was very helpful and personable, that was much appreciated.
Overall great experience and outstanding customer service. Would definitely recommend to anyone in the area.
Tonya helped me out again!! I was able to get a unit right after hurricane Irma hit and have just signed up for another unit to assist with our move to the beach. She is very professional and down to earth. Great people skills, explained everything so that I could understand and made me feel very comfortable.
Very clean facility - easy to get in and out of. Tanjya was great to work with. Would highly recommend this facility.
Tanya was very helpful and accommodating. A great experience would use this location again.
Nice clean facility. Peter and Tanya were exceptional and friendly.
There are many businesses I come in contact with daily; however, today I came into contact with a business that truly understands the meaning of customer service. Public storage on Palm Valley Rd. in Jacksonville, FL has two extremely helpful employees, Tonya and Peter who made sure that I get the exact size of storage unit I needed to keep my materials secure and safe until I needed them for a future event. Thank you Tonya and Peter for being willing to help me solve a problem and being such positive and caring individuals! You are much appreciated!
Good locale, excellent service rep, excellent value.
Tanya is amazing. Over the years that I've been a customer, she's been extremely helpful. I live in Canada and she always kept me informed of any issues that arose. She and Peter were a great help with my move out after 11 years.
Excellent facility. Super staff. Clean. Easy access.
Ashley, Peter, and Tonya were and have always been the best, most helpful to work with and guided us to what our needs were on multiple moves and storage needs! GREAT JOB!!!
Peter and Ashley were both very friendly and helpful!
I'm relocating from Gainesville FL to Jacksonville FL but I don't have a place yet. I went apartment hunting on Friday, and on a whim, loaded up my car with stuff I already packed in anticipation of my move. This Public Storage on 5200 Palm Valley Road, Ponte Vedra is near my boyfriend's place so I see it all the time when I'm driving back to Gainesville. I decided to just stop by, and if there was availability, and if it was reasonable, I'd sign up there and then and unload my car. Peter was wonderful! He listened to what I was in search of, helped me determine what size to get, and gave me all kinds of useful info. He was professional, friendly, and extremely knowledgeable. I left with an empty car, and pretty elated that I had an affordable, cost-effective solution to emptying out my current apartment before having my new place to move into. This way, I can move in just my essentials, and keep my seasonal/non immediate things safely and conveniently stored, to move into my new place at my leisure. Thanks, Peter!!!
The best storage around! The facility is clean and very easy to access. It is easy to get in and out of the lot as well as inside the building itself. Tanya is very professional and took the time to show us around and explain each option. Highly recommend this Public Storage location.
Tanya's the best, she helped me with finding the perfect unit and was more than accommodating during a hectic move.
Tanya was a huge help. She made sure that I didn't spend more money than I thought I needed. I will always use this location in the future and make sure I recommend to others.
Convenient and secure. Tonya, the property manager is awesome.
Tanya has always gone the extra mile to help whenever needed. Her level of customer service is outstanding. I highly recommend this storage facility!
I am very pleased that I chose Public storage off of Palm valley road to store my stuff during our build out. Tanya, at the front desk, went ABOVE AND BEYOND helping to ensure that we made the right choice on both sizes of our units. She was extremely helpful with the paperwork, keys and getting acclimated. Thank you Tanya!!!!!
Tanya is awesome and very helpful and friendly. Thanks to Tanya and Peter for your assistance.
My experience with the storage facility on Palm Valley Rd in Ponte Vedra, FL has been great. Tanya, my primary point of contact, has been great to deal with. She has been keeping an eye open for a better space - one that was the right size - at a better price for over a year now and called when one was available. Can't say enough nice about her and her level of real CUSTOMER service. Only wish there were more like her in customer facing jobs
Tanya checked on me as I was removing some of my belongings to verify it was in fact the renter of the unit. Very friendly and even rolled a cart downstairs for me. She is fantastic...highly recommend!
Tanya is amazing, accommodating and patient. The facility is easy access and clean. Feels like home.
Friendly, helpful, and first rate pretty much sums up our experience. Highly recommend this facility and its management
Tanya and Peter are fabulous! I've had a storage unit here for the past 15 years. They are always willing to go the extra mile for me. I greatly appreciate them.
Tanya has helped me get the perfect unit. Great service and clean property.
Tanya at Public Storage in Ponte Vedra is the most helpful person we've ever experience with storage units. She has always been willing to go above and beyond to make sure we have the right space and can access the property. If you need a great storage space with a willing person to oversee the process visit Tanya in Ponte Vedra.
Tanya and Heather were both helpful and very cooperative. Would use this location again if in need. Clean, easy access, no problems. Thanks,
Tanya is GREAT! If we ever need a question answered she always has the answer.
Heather Tanya and Peter were fantastic to work with. Heather helped me over the phone, Tanya helped me check in and Peter checked me out..Great clean comfortable location..I would recommend to everyone..
Tanya has gone "above and beyond" to ensure we were completely satisfied with our RV parking. Stellar customer service and follow-up. We are exceptionally pleased with this Public Storage location.
Very easy to access the facility. Tanya is very helpful, answers any questions, and is always available.
Tanya was detailed and efficient. She asked about what we were storing to give us new tenants the knowledge to keep all of our items clean and fresh in the unit. She even remembers all of the people and perspectives. I would gladly suggest this location for storage needs.
Clean, friendly, efficient, 8 years with not one problem! They are good....
I had an incredible experience with Tanya. She went above and beyond in every way possible to help me solve the problems I had. She was pleasant and helpful and very obviously wanted to provide the best customer service possible! I cannot speak highly enough of Tanya.
Super convenient location with competitive prices. The onsite staff was efficient, well-informed, friendly, and just plain nice. I'd tried to secure a unit at another location, but no one was every on site. Not only is someone there, she followed up to make sure everything was to our satisfaction. The property is clean and well-maintained.
Clean facility and friendly helpful staff. We'll be back!! Sent a friend to this facility and after they had shopped around chose this one in PVB. Friendly and efficient staff in clean and safe environment. 5 stars!!
Tanya and Peter was excellent! I would Highly recommend all My ColleaguesTanyaMade us feel very comfortable as we walked in
The customer service and understanding was amazing, they were also super quick. I was amazed on how much she helped me. Good place to storage! 🤗 thank you Heather and Public storage
Heather was beyond helpful getting my mother situated with a storage unit. She takes a personal interest in making sure your items being stored are well taken care of. She is very knowledgable, and offers piece of mind when you leave the property. Thanks Heather for going the extra mile!!!
Tonya was really great to work with. Always upfront, helpful and gave us good advice. The location is safe, clean and convenient There are reasons this location is usually filled to capacity. Thanks Tonya!
Very productive experience signing up for our storage unit. The facility is secure and clean - Peter was super helpful.
Tonya is an awesome property manager very helpful and always around to assist!
Tanya is very nice and helpful. A great asset to the company.
Friendly, helpful, competent staff. Great experience in every way.
Big company but great personal touch thank you Tonya!
Great staff and safe and secure location!!
Tanya is the absolute best!!!!!
Service was very professional
Lauren and Peter were very friendly. The place is very clean. I would recommend anyone to store at this location.
Lifesavers! We had a last minute move and they arranged a unit for us straight away. Affordable, secure, clean, air conditioned. 5 stars!!!
Tony and Peter took care me. Very attentive and customer focused. Location was convenient and close to A1A. I would rent from them again.
Quick and friendly service. Heather helped me find the perfect storage unit in about 1 hour! She was informative and very helpful in the process of storing items. I will continue to use this storage facility for a long time.
I used this facility for 18 months. Tanya and her staff were wonderful and always helpful and willing to go the extra mile. Highly recommended!!!!
Peter provided excellent customer service today as we signed our lease
Great place to deal with, Knowledgeable and friendly staff. Thanks to Peter and Tanya they were a great help!!
I love the excellent service that Tonya provides!!!!!!
From the time that I walked inside the staff was very friendly and respectfu.. They explained every detail about the facility and storage unit. Thank you Tanya
Tanya was exceptional during the entire time I rented a unit from June 2015-June 2016. From beginning to end, she made things so easy for me. She's very efficient, customer focused and always willing to help. Dealt with Peter on one occasion and found him to be very good as well. Overall experience was excellent and recommend this location highly.
Tanya is super helpful. She has helped me both times that I have rented with Public Storage and has been nothing but amazing. She is well educated on the property as well as any accommodations that I may need. I only wish there were more people out there like her. It would make life so much easier. Thank you Tanya.. - Anne Thomas
Great location in Ponte Vedra. Tanya was very helpful and I was able to begin moving items in immediately. Plenty of options in a nice clean facility.
I have used Public Storage off and on for about 10 years. Tanya has gone above and beyond helping me through it all. Tanya is compassionate and understanding, always accomadating! I would recommend working with this location and Tanya for all advice and storage needs. She is truly dedicated to her customers and had made my life a bit easier during some difficult times in my life. Thank you for all your help Tanya! Your the best!!
Tanya was so kind, helpful and accommodating during my move. She made a normally stressful experience so much easier!
Tanya & Peter were wonderfully helpful as this was my first time renting storage (two units). They both helped me set up a reservation, and to make my move into storage so much easier, found me two units next to each other. I received regular updates via phone and found the whole experience to be five star positive. Well done! Joseph Adiutori
We have been loyal customers for seven years. Never missing (the expensive) monthly payment. We decided to give some of our items to charity, so we headed over to our unit. The lock had been changed without our notification. We go over to the office to get the new key...and they don't have it. We ask for them to cut off the lock, but we are told we have to wait until "the boss" arrives. So we wait until the next morning to get our stuff and... the lock still not cut off. I call the office and the lady answering the phone quite snidely informs me that we have to wait (again) for her "boss" to arrive. I ask if she can call her "boss" to let her know we took the morning off of work and would like this action to take place sooner rather than later. As of this point, we are still waiting. This is obnoxious.
Tonya provides great customer service.
Safe, Clean and run by people who care. Being a customer for over two years I've been thoroughly impressed by Tonya's professionalism, caring and accommodating ways. When I moved from NY, I was worried about where to store my belongings and thankfully I chose Public Storage in Ponte Vedra, it's been a pleasure working with them.
Tanya was very Helpful getting my friend in the right space. Wish there was better lighting but overall nice place for storage
Tanya has been nothing but helpful and kind since day 1. She helped us find the perfect storage unit that suited our needs and she is always available to answer any questions we have.
Fast n easy thanks Tanya n peter
Tanya was a great help, see her for all your storage needs.
I read the rave reviews about how helpful Tanya was in the front office and she more than delivered! Facility is very nice, very clean and Tanya provided me with a great tour and overview to make sure I was comfortable with the right storage space for my needs. If you have items, boats or cars to store, I highly recommend using Public Storage in Ponte Vedra and ask for Tanya.
Tanya and Peter were definitely life savers!! Not only did they bend over backwards to accommodate us on a whim but they made sure to provide us with all the vital information to make our job easier for our customers and us!!!! Very APPRECIATED!!!
Tanya is a great help. See her for storage.
Tanya has provided excellent customer over the past five years and while I'm super excited for this new chapter in my life, I will miss Tanya's phone calls and miss seeing her when I'm back for a visit. Thank you for everything.
Extremely nice people. The day I moved in, Peter helped me find movers. I had driven all the way from Dallas and was exhausted and just couldn't do it. Then when moving out, PV had been hit by crazy thunderstorms and there was no power. Tanya found a way to open the gate and get us in even though there was no power. Top it off she stayed lated to a packed house to make sure everyone got what they needed. We had left and had to come back and she called to let me know she would be there a bit late and that the electricity had come back on. Top it off the place is always clean. If you are looking for a storage place, this is it.
Great location from my house. But the best part is Tanya(manager) working there. She has helped me out so much. Finding the right unit and price for my needs. She is always super nice. I strongly recommend contacting her for your storage needs!!!
Tanya has been so great! I've been here for a couple years and she has always delivered great customer service. And always with a smile!
I made a reservation at this location however due to price and unit location I became very concerned; so I did not rent at this property however the customer service I received and suggestions of another property from Tonya everything turned out great Tonya even transferred my reservation to the other property which made it so much easier. Thank you Tonya for the help!
Tanya and Peter create a wonderful feeling of comfort and safety at the Palm Valley Road Public Storage. The facility is clean and well cared for with easy access from major roads. I have rented from them several times over the last 4 years and they provide great product for the value. I highly recommend using this location!
Tanya has gone above & beyond to get me in A unit in record time!
Excellent customer service all the way around!!!! Simple to reserve the unit, great response with follow up emails. This helped to keep track of my unit details. Tanya was very nice and easy to deal with. Just a very simple and good experience.
Peter was very prompt in every way. Tanya is great.
Tanya's customer service is absolutely unparalleled!! You need stuff stored be sure to come by and have a chat with this fine young lady!! Thanks for all your help!!
They were extremely helpful and courteous. Absolutely awesome experience.
Tanya has been a great resource of help and going the extra mile to make my storage experience a positive one
Tanya was very expeditious and helpful in helping us get the best storage unit.
Excellent customer service and always helpful!
I had an awesome experience with Tanya at Public Storage. She was so incredibly helpful and made the moving in and out processes so easy and simple. She is always available and help however she can. I highly recommend her!
Tonya and Peter were thoughtful and anticipated my needs before I needed to ask. They were awesome!
Tanya was extremely helpful in helping me get my storage unit. It was quick and easy. I would definitely recommend it.
Tonya is so friendly and helpful. she really cared about our personal situation. we were originally going to use uhaul storage but there customer service was not as personalized as Public Storage. Tonya gave us clear instructions on how to access our unit and made our moving experience that much better! Thanks Tonya :)! Jesse & Terra
Tanya so knowledgeable and helpful and the facilities are clean and convenient! Lots of choices to fit any storage needs. Highly recommended!
Tanya is a jewel. So professional, yet warm and friendly. I am very impressed with her customer service, knowledge and attitude I hope the company is paying attention to ALL the nice reviews and rewarding her for her 5 star service!! The price of these units is steeper than other areas but Tanya makes me not be so concerned about that.
Tanya was incredible. Very helpful and willing to assist. I will return when the need arises and recommend to others.
Friendly easy to do business with
Tanya is always helpful and kind thank you
Moving across the country is a scary thing and it's even scarier to put your personal things in storage! Well, Tanya was great to work with and made me feel a lot more comfortable about storing my personal items at Public Storage. She bent over backwards from the start to try and help me with any issues that came up when my items arrived in a semi truck from clear across the country. She did all she could to help the semi truck driver and me with the transfer of items from the truck to the storage unit, as far as showing us the shortest route to storage, size of storage area, etc. I found my storage unit to be clean and was very comfortable having my personal items put into storage there. I would recommend using Public Storage to anyone needing storage and make sure you work with Tanya. She is the best!
Fast easy and very thorough thanks Tanya! I sent a friend and he was equally happy! Thanks again Tanya you did it again Tanya! Sent another friend peter and he said you were great thanks! I sent an acquaintance to this facility and he told me Tanya stayed later than office hours to help him. Thanks again Tanya for going beyond the call of your job and making moving to storage a more personal experience! You keep it clean and secure and we ALL appreciate you more than you know. They should clone you so any public storage could experience the competence you provide.
Tanya was wonderful to deal with. She made the whole experience pleasant and easy. Moving is stressful in and of itself , dealing with Tanya made it just a little easier. Thank you for going above and beyond in customer service to make our experience great. Highly recommend Tanya and her location.
I love Ponte Vedra Public Storage! Tanya's customer service is unparalleled! She is always there to assist and appears to truly care about the customers she serves. Tanya recognizes that you are placing important possessions in your storage unit and puts you at ease with the whole process. I would highly recommend Ponte Vedra Public Storage to friends and colleagues for a variety of reasons...not the least of which being that Tanya takes really great care of you and your belongings! I've had a great experience. 5/5 stars, hands down!
I had an excellent experience with this well-maintained facility. Tanya is customer focused and extremely helpful. She went out of her way to ensure I got the right space for my needs and returned calls promptly. The staff is top-notch. The only downside was the rising lease rates.
My experience with Public Storage has been excellent! Tanya has been super helpful in terms of helping me find the right space at the right price. Both Tanya and Peter at this location are very customer focused and competent.
There is nothing better than when you find a business which TRULY goes above and beyond to take excellent care of their Clients. That is exactly the type of treatment I received at Public Storage at 5200 Palm Valley Road. From the moment I arrived, Tanya went out of her way to make sure that I was received the best customer service possible! I simply cannot recommend her enough. She is WONDERFUL!!! This is a terrific business whose focus is on excellent customer care.
Tanya has been extremely helpful to us. We have had two different storage units since we have moved here in October 2013 and Tanya was integral in getting us the right unit and making the transfer from one unit to the next as painless as possible. We count on Tanya when we have any questions or issues with Public Storage. It is employees like Tanya which will keep us going back to Public Storage. John and Beth Hoffman
This is the second time we have used Public Storage in Ponte Vedra over the last 10 years. The facility is clean and well maintained and attended by the local manager, Tanya. Tanya is service oriented and makes the customer feel like family.
This facility is very well managed. Thania keeps the place in top notch condition and is very attentive to customer' needs. Having a clean and neat facility keeps me there.
Good experience with employees. You can deffinitly expect a high price being out in ponte vedra, but over all really nice facility.
Great place to store your special items. Staff very Friendly and helpful.
This is a very high quality public storage facility mostly because of the people that work there. Very helpful, quality employees.
I was a customer and have referred family and friends to this storage facility several times through the years. There is a young lady named Tania that is there who listens and really helps you make the right choices. Often stress is a major factor when moving and Tanis GETS IT!!! I have always felt my needs were the most important thing when deciding what to do. The location is convenient for me and I will always return when I need storage! Thank you Tania and the staff in your office. Your smile and friendly way makes my day!!!
This facility is well kept with very friendly staff. Property manager, Tanhia, was well trained and answered all of my questions clearly and completely. I was very satisfied with the service I recieved at this location. I will keep in mind this facility for my future storage needs in this area.