Public Storage Self-Storage Units at 15800 Old 41 North, Naples, FL
Address
15800 Old 41 North Naples, FL 34110
Office Hours
Mon-Fri 9:30 AM - 6:00 PM
Sat-Sun 9:30 AM - 5:00 PM
Gate Access Hours
Mon-Sun 6:00 AM - 9:00 PM
Storage Facility Features
Boat Storage

Car Storage

Climate Control Storage

Indoor & Outdoor Storage Units

Property Manager Lives On-site

RV Storage

Small, Medium & Large Storage Units
Office Hours
Mon-Fri 9:30 AM - 6:00 PM
Sat-Sun 9:30 AM - 5:00 PM
Gate Access Hours
Mon-Sun 6:00 AM - 9:00 PM
Storage Facility Features
Boat Storage

Car Storage

Climate Control Storage

Indoor & Outdoor Storage Units

Property Manager Lives On-site

RV Storage

Small, Medium & Large Storage Units
Close Location Details
View Location Details
---

4'x4'

Climate Controlled

Inside unit

Locker

---

5'x5'

Climate Controlled

Inside unit

1st Floor

---

5'x5'

Outside unit

Drive-up access

---

5'x10'

Climate Controlled

Inside unit

1st Floor

---

5'x10'

Outside unit

Drive-up access

---

10'x10'

Outside unit

Drive-up access

---

5'x15'

Climate Controlled

Inside unit

1st Floor

---

10'x10'

Climate Controlled

Inside unit

1st Floor

---

10'x15'

---

10'x15'

Outside unit

Drive-up access

---

10'x20'

Outside unit

Drive-up access

---

10'x20'

Climate Controlled

Inside unit

1st Floor

---

10'x30'

Outside unit

Drive-up access
Nearby Self-Storage Locations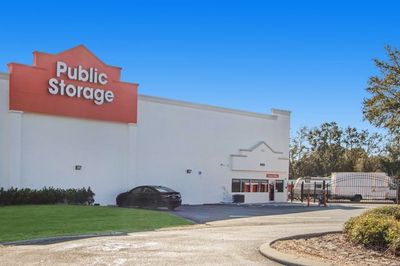 Self Storage Near
8953 Terrene Ct
Bonita Springs FL 34135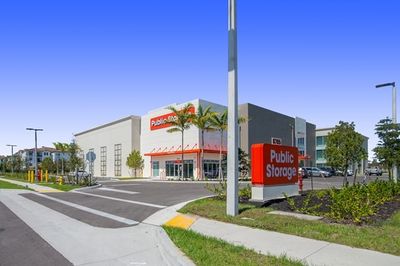 Self Storage Near
8705 Addison Place Dr
Naples FL 34119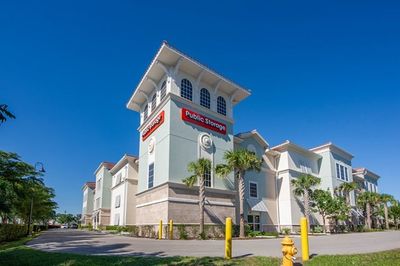 Self Storage Near
20091 Tiburon Way
Estero FL 33928
Resources from the Help Center
See what fits in different storage unit sizes
At Public Storage, You'll Always Find...
Keypad Access

Friendly Staff

Month-to-Month Rent

Moving Supplies Available

Free Parking

Well-Lit Facilities
Reviews
( 339)
We have been very pleased with the service at Public storage and Old 41 Road. Samantha is very helpful and friendly. She stops to check on you when you're working on your unit! She was very helpful setting up our account to!
Rented a unit here. Was in it for 3 months and found out the unit was leaking. Had water all over my stuff. I let the manager know and I was assured it would be fixed, even left my key with the office. 3 weeks later it still wasn't fixed, more water in my unit. I moved my stuff out and got a bill for the month. Moved my stuff out and now they have sent $165 to collections. Stay away from these people.
Samantha was the one who helps us and oh my god that woman has such a beautiful bright smile that lights up a room when she walks in! I noticed she was injured but I still watched her chug along and offer to help us as well. She's heaven sent!!
Very Secure Storage place
Samantha was fantastic ! 5 STARS ☆☆☆☆☆We booked a great unit last minute, easy & fast process. Thank you :)
Amy the new Manager is such an huge improvement she's professional, great customer service!
The new manager is amazing she is very professional great customer service. Made the move in smooth. Thanks Amy you a great!
Thank you Randy and Laura!!
Dear God ... run don't walk from Public Storage!!! This is a scam ... it could be a bait and switch. You think you are renting space but will quickly learn you are buying insurance. There is No Way to provide the proof they demand from your personal insurance company. Then they move to "you don't really need proof" ... then disconnect you, then tell you to go back into a location to cancel who tells you they don't have the ability 🙄 in the end ... don't go here or just know you will pay the extra monthly fee for insurance and live your life 😊
Joellen is superb! She knows her stuff and makes some awesome cupcakes!! ❤️🧁
Great service. Recommended!
Had to get a 2nd unit, and JoEllen the manager was great! Even on her way out to lunch, she went back into the office to help me. The process was smooth and quick to move in. This location is affordable and close to i75 and 41.
We just rented at the facility on Old Rt 41 in Naples, FL. No problems. We were given a tour, our questions were answered and we filled out the paperwork all in 25 minutes. So nice to deal with friendly people. I'll recommend you to everyone!
We've been extremely happy with this facility It's kept very clean and Jo Ellen is very friendly and helpful
JoEllen got the A/c fixed by the end of the month.
I rented a storage unit with Public Storage on Old US 41 in Naples, Fl. I loved it, never had a problem with them. Joelle the manager is great :) I'm very satisfied!!! If I happen to need a storage unit in the future, I will definitely rent with this company again.
Stephanie is awesome. She was able answer all my questions and concerns about renting a unit.
Stephanie helped me with all my questions about the size of the unit I needed.
I was helped by Stephanie and she was able to get me exactly what I needed within my budget! 100%recommend
Carla was awsome very helpful and knowledgeable thanks Carla
Great app and easy to setup! Love lit!
Carla helped me with my storage rental today and made everything so easy and fun thank you Carla and thanks for explaining the app its great (: !
Dirty, run down and poor maintenance on facility. Rent recently increased significantly with zero notice. I am no longer a tenant.
Carla will get you all set up quick jiffy!
This could not have been easier, Carla help make this seemless. I now do not have to worry about my storage needs! I will tell all my friends to come here!
have been with Public storage on Bonita springs fl for a year ,, a last month just one Payment l could not make, because my son had Covid so I was unable to work,,, I called to see if I could make an arrangement, they said no. I'm a single mom and teacher who fell on hardship only missing 1 payment and they sold my things off to auction!! I feel hurt because I felt like I was put in a situation that it was my fault my son fell sick. ,I'm so tired of large companies like Public storage who take from the small hardworking people,,, it was just one payment. I will never suggest anyone to use a company like Public storage because they will take your money with the very small space and the large fees, but when you fall on hard times, they will never look at u as a customer.
Carla was awesome. Very helpful service. Thank you !!!
Carla is a great manager!! Very helpful and very nice.
Carla was efficient and knowledgeable. She set me up with easy access by setting me up with the public storage app.
Carla is excellent and amazing 👍🏻👍🏻👍🏻👍🏻
Black Dog Towing will do business with Carla any day of the week. She took good care.
Carla has been so helpful! She really cares about providing good service. The location of this facility has been ideal for me.The costs involved with moving and storage have gone way up and hoping I won't be needing them again, but I know who I'd call, if I do.........Carla!
Carla was great and excellent customer service, thank you Carla!
The service and facility is wonderful! Carla was awesome!
Carla was amazing from the time I reserved my unit online to the time I Ianded in town and finally had time to check out my furnishings after they were delivered and stored. She was there on Mothers Day to allow the moving truck into the gate and prior to that, she made sure I had the proper unit for the amount of stuff I had. She was there 24/7. Even when the phone went down at the office, she had someone else call me right away to make sure I felt comfortable and confident that despite the WiFi issues, she would be available. It's stressful enough moving across the country but she had everything set for me on this part of my journey. She was so kind, helpful, friendly and professional. Can we all take lessons from her on how customer service is done? Thank you, Carla. You rock! I am so grateful for your communication with me and for taking stress out of my weekend - for your courteous and above-and-beyond effort. 🙂🙂🙂
Great place and great customer service! Carla was fantastic!
Carla was amazing! First rate customer service!
Carla it's great!! We did everything fast and easy! Thank you!!
Great location, big rig with our stuff was able to roll right up to the door near our air conditioned unit; Carla the onsite manager was super helpful prior to and on our move in day.
Tuve una buena experiencia muy excelente servicio con Carla con su ayuda y muy amable y muy buena app para el Acceso a entrar muy buen servicio muchas gracias!!
Carla did a great job setting me up! Great deal! Cool app.
The place is very clean and temperature controlled. Carla was very helpful and a pleasure to work with.
We had a last minute change of plans for our move so ended up having to rent elsewhere but Marty was fantastic! Marty was super nice, knowledgeable, and was able to help us out! Thank you to the lovely people who work here. Marty is five stars! Thank You!
Carla was wonderful… made it so easy!! Very helpful!
Impressed with the level of customer service that Carla the manager provided. Highly recommend
Property manager Carla very helpful and accommodating!! Friendly & answered all questions and made positive suggestions. THANK YOU CARLA
I rent here with Carla and she has done an excellent job.
Carla made moving in easy.
Carla, the property manager was very helpful in locating appropriate storage size for my needs. She walked me through the process of starting my e rental. I felt very confident that I will be in good hands at her very clean and safe storage facility. It was very obvious she takes pride in providing exemplary customer service.
Carla is great! Very helpful and a great attitude
We were very pleased to find this new (March 2021). We had been using a storage facility near Naples Airport. The convenience of the location was surpassed by the condition of the property and the climate-controlled units. The on-site manager, Trinity, was very knowledgeable and personable. She made the entire process, from registration to selection of the unit to move in extremely smooth. Trinity is a credit to the company.
Carla was pleasant and very thorough in setting up our new storage unit.
Great staff Carla was awesome and location is clean and well kept
So the air conditioning went out while I was renting there and while it was very hot and humid some of my electronics had broke. When I called to make a claim their insurance and they said they don't cover electronics due to temp change only if it had gotten wet. Then when I talked to their regional she told me that they weren't going to cover it either and had never heard of such a thing. Well neither had I or nor had I heard of a facility taking two months to have their air conditioning fixed in Florida. People were nice but be careful what you put there. Also found palmettos in my unit multiple times
Why is my review not showing up
Accessible , Clean and friendly. Carla keeps this location on great standards! She always goes the distance to help customers when she can
Carla is very helpful and knows her property well. Very clean and neat in the office also.
Best storage place in the vicinity
Great place. Carla was excellent to deal with...so positive and helpful. Really enjoyed our interaction with her. Very pleased.
Great place! Carla was very helpful and self motivated employee. Great job
Rental process was easy - all done online - initial access and move in was also without issue. Unit was as advertised , clean , and ready on move in day. Carla helped with getting app working and access has been convenient since..
I have to say Carla is amazing! After experiencing issues through covid and not having any of my income accessible Carla stayed in contact with me and made sure that I was up to date on what was happening with my unit. She was empathetic and listened to my concerns. Carla has been incredible in helping me have peace of mind while my priceless memories are stored there. She is easy to get in contact with and easy to communicate with. I would definitely recommend using this storage center because your items will be with someone who actually cares!
I have rented several storage units in my life,I have never had such great, personal, professional, services before,this location 25428, on rt41,ty so much to CARLA and her team!!👍👍
The process was easy and friendly thanks to Carla
Carla is wonderful and definitely a blessing for me today.
I loved working with Brittany. She gave the absolute best service experience
Brittany was really nice and happy 😊
The best customer service experience I have had in a long, long time. I have been working with Carla and she is knowledgeable, efficient, smart and kind. Excellent service! The facility is clean and very well kept.
What an excellent experience. Customer service was the best! Brittany walked back with me let me in my unit. Explained everything to me with such patience and kindness. She's the BEST! THANKS PUBLIC STORAGE!
Easy to have secure access to your storage box. You can open the gate by using the app.
Carla was really great taking care of my storage needs. She was really friendly and I could tell she had been doing this for a While as she asked me a few questions. I would have gotten the wrong size for sure. If you need storage close to this location she will treat you great, Thank You
Carla is great! She is very kind, knowledgeable, and professional. Her prices are also very competitive.
Carla at this location is the best, most courteous and thoughtful manager I have ever encountered either at a storage facility or in any local stores. She is, in addition thorough and efficient. You need many more like her at your locations. Perhaps you might consider paying her to train some of your other employees who lack her standards. I want to add that three years later Carla is still providing the best service I have ever received from a storage manager. She continues to be thoughtful, helpful and well informed. I only hope that she remains as long as she is willing to do so. I can't imagine how it would be possible to get service equal to the quality she provides with any other facility. Thank you again Carla. I am rating you 5 stars again. Stay safe and stay well.
Carla is the best. I would recommend this facility to anyone!
carla is the best. amazing services
Carla took very good care of my Aunt who needed a storage unit for some extra things she had. Thank you Carla for your professional friendly customer service!!
Karla was FANTASTIC! very helpful, patient, and pleasant. It was truly appreciated...moving is very stressful. Thanks!
Always a pleasure doing business at public storage. Carla is always pleasant and helpful The property is always well kept. Thank you public storage. I would recommend to anyone.
When I walked in, I was immediately greeted by a friendly manager named Carla. Not only was Carla friendly but she helped me so much with her storage knowledge. Carla got me into the right size unit for the best price and made the whole storing process less stressful on me. Kudos to you Carla! You are what customer service is all about!
Needed some temporary storage space prior to a move. Carla helped me open an account here. Very helpful and easy.
Carla has been very helpful to me when I was moving between states
It was quick to get in and out. And it's closer than my bank.
I love Carla,She has always been so helpful to me. Always a smile and the place is so immaculate! And I love coming here. Deanna
I just went in for some packing boxes & Dan couldn't have been nicer or more helpful. Will definitely go back when I need some more
Thank you Carla for helping me and being courteous kind and friendly
This location is so well maintained and Stephany was very friendly!
Carla and Daniel could give a Master Class in outstanding customer service! They have made my experience with Public Storage a great one. I've never rented a storage unit before and they made it easy peasy.
Carla was extremely helpful and pleasant. She explained everything in a professional manner. Great personality and knowledgeable. This is why I chose this this facility. I recommend this location.
Fast and friendly service Carla was very helpful
Carla is great: keeps the storage facility clean and is super friendly.
Carla is amazing. I just went in to buy some boxes. She helped me get everything I needed for my move out of state.
This is a clean, convenient facility. The onsite manager, Carla, was very professional and yet very nice. She explained everything clearly and asked if we had any questions. This is definitely a business that cares about it's customers.
Carla was extremely helpful in assisting me in obtaining a 2nd storage unit when the first one I rented was not large enough to hold all of my things. She was quick and efficient and was happy to show me and my movers the space to make sure it was adequate. Thanks so much for all your help.
Awesome service and support plue good price for storage.
Carla was super nice and helpful. Would highly recommend this location.
Carla was very professional and friendly. The location is easy to find and clean. I would highly recommend this location... Thank You!
Wonderful experience , very organized Great price . Have used before with no problems !!!
I stopped by this location for assistance with updating my credit card on my account. Carla assisted me and she was very helpful and courteous. Thanks Carla for a job well done.
Quick and friendly service by Carla when I checked in yesterday to access my storage unit. It is not a new facility but it is well maintained and clean. And, the price was right.
Carla was super helpful in getting our new unit set up.
Carla went out of her way to make sure my storage unit was a perfect fit for me. She showed me several before I found the one that was just what I needed. She was patient and always smiling, even though I wanted to see another unit. Thanks Carla. The storage complex seems safe and well protected, with coded entry and cameras. I feel safe leaving my property there and haven't given a second thought about worrying if it will be safe. It's very clean and well taken care of, and with Carla there, that's just a plus. LARRY
I have miss placed my passcode to get in and Carly helped me out big time IDs and everything she's great opened up right on time to
Very happy with the crew and service. Carla was a life saver. A+ in my book!
Carla was very friendly and helpful in selecting my storage unit. The service was very quick and easy. I was in and out within 15 minutes. Very happy.
Great service and very friendly manager. Very efficient sign up.
Everyone was so helpful and kind. Carla made the whole process easy and I feel secure with my belongings here!
Best prices around and safe, secure units. Carla was amazing and got me in the new unit in a matter of minutes. Highly recommend.
Walked into to public storage. I was helped by Carla, she was very professional and property was clean. I would recommend to anyone. Thank you Carla and thank you Public storage!
The property manager Carla is a great person to work with. I always look forward to seeing her, when on the storage property. And been very helpful with my moving needs. She's a Keeper..!
My first time using public storage was a great experience. Carla was wonderful, and the property was really clean. She got me in and out very quickly. Thank you Carla for your help!
Carla has been a huge help to my family. We had to relocate a relative into a nursing home and needed a place to store her belongings. She made the process super easy for us. It was a pleasure working with this facility!
This place is always clean. The staff are always friendly and knowledgeable. Especially carla. She got me in and out very quickly. Give her a raise $$ thanks again public storage.
Carla was very helpful. Place is always clean and she is very professional.I would recommend to everyone. Thanks public storage.
Very impressed with this rental location! Clean & secure. Carla was friendly & professional in answering all of my questions! Highly recommend!
Great experience. Fast and friendly. Thank you Carla . I would recommend to friends.
Carla was very helpful. Property and office was clean. I would recommend this place to anyone. Thank you Carla and public storage .
This facility was well maintained and managed. Carla was great to work with.
I had the pleasure of getting a quote on storage space from Carla recently. She was very professional and helpful. I was very happy with the service.
When we first got a unit here we thought it was a nice place. However when we decided to take some stuff out of the unit everything was infested with roaches. No refund was offered, absolutely disgusting. They did not handle the situation well at all. We actually brought some boxes to our brand new house and it brought roaches into our new home.
Carla was very professional. She answered all my questions. This location was clean. Would recommend to anyone. Thanks public storage.
Pleasant experience. Carla was polite and and professional. The office and the property looked well kept.
I was there to inquire about a unit. I spoke with Carla Cross. She was so helpful, attentive, knowledgeable and caring. My friend will definitely be using this location due to Carla. Everyone should treat people as kindly as she does!! Thank you for making it a great experience Carla!
Carla is great. Shes very helpful and friendly. Keeps the storage grounds clean and safe. Would recommend
Great place. Very friendly and helpful
Renting at this facility was a breeze! Bob was wonderful and very helpful!
Bob does a great job, he provided me with the information I requested.
Good people always helpful
Carla was extremely helpful in getting me the right unit at a good price.
Carla is a really nice person u could ever meet I'm really happy my uncle choose public storage
Great service and a great facility. Carla and the rest of the staff are capable and helpful. Facility is clean, easy to get to and very convenient. Prices are reasonable too.
Always helpful and friendly
Mike was very helpful and made it a really smooth process for us.
I have been storing here for several years while I have been out of the country. Carla has been a great help to me managing my account from outside of the US. Great customer service!
Couldn't be happier with the ease and service at this place. Checkin with Carla was smooth as silk. Great location and great price!
Princess was such a great help with my mom and I at the Naples public storage unit my mom was very fascinated and pleased with the visit
I just purchase a storage with Michael Saez. We was so nice, helpful, explain everything and make sure I understand the terms. I'm very satisfied with his service. Looking forward to be your client for a lot of years.
Great service and clean rooms! Carla does an amazing job with keeping the customers belongings and room secure!
Everyone is very helpful, knowledgeable, kind, fun- they made my experience so great. I have nothing to say but positive review. Great place. Wonderful staff.
Carla is Great and this property is clean and look forward to be able to move other storage needs to this property
Carla was great and easy to deal with...I reccomend
Carka is very knowledgeable and helpful and polite and professional. I will never use any other place for supplies etc. Very clean and beautiful place. Perfect location and accessibly
Great friendly service thanks Carla👍
Outstanding service, buildings are secure and the property is very well maintained and always clean. Have 2 units and always refer friends to this location.
my name is albert hattem,my property number is 25428,i am writing this review for Carla,who has been a gem,she is so kind and caring,a true professional,very knowledgeable,you are very lucky to have such a wonderful employee,thanks Carla for your help.
I met with Laurie (Radio Road) and Carla (Old 41 location), very helpful, promptly completed the registration, ready to store. Thanks for your help!
Wonderful service from Carla. Mine was a last minute booking and Public Storage was able to address my every need including the purchase of moisture reducing granules, boxes, locks. Carla recommended Tailor Made movers. I used them and was very pleased. The facility is super clean and organized and I felt safe going there on my own.
Extremely happy with the services and price compared with other facilities in the area. Carla was a great help both before arrival and helping us With everything we needed. She is very pleasant, professional and a great asset to this company! Thank you so much for making this part of our move so effortless.
Super helpful. The manager Carla was great very helpful and positive through the entire experience. I got a great deal and am overall satisfied with my storage unit
Carla is great! The location is clean and well kept.
Public storage has been absolutely perfect for us as we are paying a great price & our unit is inside in the a/c (which that was always a worry of mine when leaving things in storage that the heat will ruin most of my stuff ) so that is a huge plus , but also I have a big unit in the a/c that I have access to everyday , the location is great for me considering I work a few streets away ! The front office always is super helpful if I ever have any question or issues & Carla who I believe is the manager there , is always super friendly & kind & very helpful ! I'm happy with my decisions to get a storage here ! I just have to give another recognization to Carla that works there , she has really done such a great job accommodating her customers & she has helped me & my husband out in so many ways she doesn't even know it ! Thank you to the public storage off old 41 for the convient and great customer service we always receive ! 👌🏼😊
Carla was amazing! I rented a unit and at the last moment she was more than happy to help switch to a different one after we had finalized the original. Not only a pleasant experience with her, the property was clean, no trash laying around and the both units I viewed had been clean and looked very well maintained!
I stopped in while looking for storage and I was extremely impressed. The manager (Carla) was very friendly and helpful. The facility was clean and maintained very well. I would highly recommend this location to anyone needing storage options.
The property was clean and well maintained. The branch manager, Carla, was very helpful and answered all of my questions.
Carla was lovely and I had a great experience when searching for a space. The process went quickly and painlessly. Highly recommend for storing needs.
Carla the manager is extremely responsive and gets stuff done!
Went to 3 different storage locations in the Naples area and after speaking with Carla, I knew this location was the perfect fit. Public Storage had the best prices, easy access to all units, and a convinient location. Carla was very knowledgeable and a truly genuinely nice lady. I highly recommend Public Storage to anyone looking to rent storage units!
We were looking for place and when we met Carla we knew this was the place for our storage. Carla is professional and friendly. She keeps the facilities neat and clean. We felt our possessions where safe while stored with her management. Thank you Carla! We recommend your place to everyone and would store here in the future if needed.
Was running errands this past Saturday, and needed to stop by this store, if you ever need a safe and clean storage facility, the manager Carla really takes care of this place.
Carla and Ronnie were helpful, friendly and had me signd up for space in no time. The trained me on the security system and walked me thu my space. Best price, service and location around.
Thank you for your outstanding service for the last year, very professional!!
So far so good, facility is clean.
Such great service at this location 25428. Carla was so accommodating for our needs as we had to coordinate a Pod delivery at the right time so we would save on pod storage fees. Definitely recommend this over others nearby after doing our research after seeing their facilities.
Carla was a wonderful "stress reliever" after a very difficult stressful day. She was very professional, yet personable, in helping us with our storage unit needs. She went over and above, out of her way, to make sure we were taken care of. One day when I returned to the property, she was cleaning the vacated storage units, and removing cob webs from the outside, etc. It was her day off. This was a truly amazing, and appreciated.
Fast and easy with Carla's outstanding customer service.
Carla was very helpful with all my needs
My first time dealing with a public storage unit and Carla was exceptional in helping me and walking me trough all the details of how to get started. She has continued to assist when needed and is a joy.
Enjoyed meeting Carla and she was a geat help in renting our unit, friendly and professional.
Carla was an absolute joy to work with! We came in with an idea of what we needed and within minutes we had the perfect solution and a great price. Carla had all the information and forms available to us on the iPad enabling us to complete our transaction with just a few strokes and signatures on the keypad. Very neat and well planned. Carla showed us the unit personally and we were impressed at how clean fresh it was. She is a lovely person in addition to being very professional.
Carla always treats me very well. Professional and Happy
Carla has been a delight to work with. From the very first meeting, she was so pleasant and communicated the best deal for our situation and took the time to show the various options, all the while making sure our cooling needs would be ideal as well as access location for the trucks. She also circled back after we had loaned to space , to make sure we were satisfied in every way. Carla runs a disciplined and professional business indeed.
This location was very close and convenient. Carla was the manager I worked with and she made things very easy and explained everything in detail. The unit was what and expected and ready for use. I would recommend this location if you are looking!!!
Carla was here to help me when I got a key, phone & wallet locked in my rental truck! she stayed after hours helping with the problem& calling everyone we could to get it fixed ! as well as checked back in next day to make sure everything was handled !! amazing service !
Carla keeps a very clean property. Rent with her
Carla does a fantastic job!!
Great location! Great Price! And VERY easy! Ronnie is the best! She was so sweet and very helpful. Ronnie made sure I had everything I need for my first storage unit. I HIGHLY recommend this storage facility!!
I have been checking around for a storage unit and when I met Carla I knew I was at the right place. Very helpful.
Went online to reserve a unit and within minutes received a phone call from Carla the manager. She gave me exceptional customer service, scheduled an immediate appointment with me, and I was able to meet with her and finalize the transaction to take the unit within a half hour. Carla was extremely efficient and gave me confidence I was in good hands. Thank you Carla!
Visited 6 storage companies in town in the past few days and public storage was the only reasonably priced, well kept and nicely managed storage area in this part of town! Micheal, the manager at the store, was so wonderful to work with! Prompt, respectable and very kind! Clean area and great employee!
I went to the public storage to store my car abd ronnie was v helpful and great person , veey well mannered and positive, she tiol care of all My needs to rent the property
I went in today interested in seeing what they had to offer for sizes and prices on storage. Michael was very helpful. Thank you for your excellent customer service
Conveniently located next to a U-Haul trucking company
Extremely great service. Michael showed a couple different storage sizes to help me find which one was the best option for me. Thank You Again Michael!
Ronnie was so very helpful and knowledgeable. Appreciate all she did to help me!!
We had to find a place to store our boat offsite. Mica was so kind and helpful in helping us find the right spot for our baby. She is great to work with, and I highly recommend this location. It is locked and monitored at all times!
Michael and Mica they were wonderful they gave us exellent service they even had to stay a little after closing time and they didnt even complain. Because they were happy to serve thier customers. Thank you again for doing us a great service.
I have had storage units in four states with four different companies. I currently still have a unit in CT. Given all these experiences to compare I would rate this as a 10!! The unit is comparable to most other companies but Tom is a stellar employee making the experience easy and efficient! Kudos Tom!
Michael is wonderful!! Love this place!!! Highly recommend this store
Their prices have gone up too much since I had my unit . The employees have always been good buy the company has gotten too high prices for the size and cleanliness of units
My girl there is always taking very good care of me. Finally rate this place
Michael was very professional and informative. Can't say enough good things about this place. Makes life easier.
Very efficient, answered questions knowledgeably and thoroughly.
Wonderful location prices are okay staff are very nice especially Tom
My experience at Public Storage on old 41 was great, Diana took good care of me, I would definitely recommend this and Public Storage location.
Maggie was the best, the most professional I've ever had the pleasure of working with by far, amazing and easy experience!!!
Maggie has always been nice and friendly, always trying to help me out. (Please note: this good review is for Maggie only, not for the Public Storage company itself)
The best service Maggie was very helpful
Maggie. The costomer service was exellent. I recomend for any one .
Kandi she was great. Very helpful . Could not heavy done it without her.
Very helpful gave us a great deal and easy to set up. Very friendly.
Very efffecient and speedy service. Very good advice and personable!
Maggie was great and extremely helpful, she made my storage experience a breeze!
Exceptional service........Maggie is a huge asset to this business....Thank you!
Maggie hace muy buen trabajo. Muy profesional. Cada ves que ella me atiende me hace sentir especial.🖒
Maggie was awesome and very helpful with helping us find a proper storage for .She's definitely great cheerful fun person to be with and very helpful. THANK YOU SO MUCH!!!
Our experience at puplic storage was exellent. Maggie was very helpful and understanding in every way.
Maggie was very helpful and considerate both times we had interactions. Thank you :)
Out standing service from Maggie today as I paid my monthly bill.
Great service, very clean and organized. Maggie provided an amazing service.
Maggie was very sweet to me tonight she stayed after hours for me to pay my bill
The best clean. And Maggie was very nice and friendly
LOVE THIS PLACE & Maggie is awesome and great costumer service!
Maggie was fantastic and I highly recommend her and Public Storage !
Maggie was awesome to deal with, she walked to every unit with me showing each one. This is our second time renting with her and this location. Great deal!
Hello, To whom it may concern. I had a hard time getting a hold of customer service. But Maggie was very helpful with her great assistance. Thank you. Roman Rodriguez
Always clean and secure Maggie was the best
They increase the rent after 3 months. They know your load is big and won't be able to move out quickly. Such a scam company public storage
Doors to building do not work. Doors seem warped they do not even close. Smell is bad. Very dark hallways with light switch at the end of hallway. Does not feel safe to go into building alone.
Kathe is the representative of the company. She is involved and it shows.
This property is clean and very secure . They recently got a new manager Kayla who goes above and beyond .Highly recommend this facility
Worked with Tom to get set up for parking my boat at the facility. He was very helpful and extremely nice.
The property is very clean, secure and has easy access to inside units; but the staff really shines! Tom knew what he was doing, friendly and enthusiastic. A very pleasant experience.
Stopped into this location to get some boxes as I'm moving . Kayla inquired as to what I needed to pack and went over my options . I got a great deal and great service as well . Thanks again Kayla
I am very happy with the service I received here. Staff was very helpful and friendly. Staffer Laurie walked me out to the storage spot and explained access policies clearly. She also verified my access code with me before I left.
Manager was great very friendly moving is stressful enough without any nonsense. Quick easy to deal with perfect for me who was in a hurry.
Every person we've dealt with has been friendly and helpful. Prices are great and we've had friends also rent units based on our recommendation.
Very helpful and friendly
Laurie was very helpful on a rainy Sunday morning.Thank You,
Amazing experience, Laurie was very insightful and accommodating!!
It was a pleasure doing business at this property and Laurie was very responsive and pleasant as my contact. Would recommend it.
Laurie is wonderful.. she is friendly and always has a smile on her face. I have been using this Public storage location for months now and i am very pleased. Thank you so much Laurie!
I had a good opinion of Public Storage before but after i be in this location for two month they race my price ten dollars in my storage even with a contract that i made with them that they will not rise up my price, i did my complein several times by phone and by email and they stell charging me $10.00 more, i advise to every one that be careful because they do that and they even listen to the compleins, even they had a sale the same sise and they don't care. What a Shame! they ignore the customers complein when they have the costumers inside, be alert!
I was helped by Laurie who was very accommodating and helpful.
Great service and facility
Laurie and RJ were so helpfull and knew what they were doing!
I needed a unit last minute, met Laurie on 2 separate occasions and she was very helpful. The rental process simple and easy. Thank you, Laurie
The staff was friendly and accomodating. We moved our entire Condo furnishings etc. and I was pleased to see it was in perfect shape when we moved our stuff back in the unit. It was in in there almost 5 years so very pleased. The climate controlled units were very clean, well kept and great option if you stuff is going to be in there for anything length of time.
Laurie was very friendly and made me feel at ease.
Laurie was wonderful she made our storage experience great.
For two years my unit at this Public Storage has never had any issues. Laurie was very helpful with suggestions with finding a smaller unit in the same building. Laurie took the time to answer all my question about the cost and showed me several different units she believe would work best. While I move into the new unit Laurie got the new contract ready. Laurie also tracked down a flat cart so my move would be easier. She allowed me to keep the old unit for one night longer and followed up to see how everything work out with my new storage unit. Laurie was one of the most help people at this business and was always very polite.
Laurie was very helpful and the experience was smooth and kind! Highly recommend!
I've been using Public Storage for about 3 months now and the service is top notch. Laurie Day is a superb manager and really knows her stuff.
Everything was made very easy all with help of Laurie. The unit were clean and she was very, very HELPFUL. Made get in with paper and getting in on the property as easy as possible. Thank You, Very Much , Steve P.S Would recommend anyone to go there if they need storage and See Laurie
Excellent staff,very polite
Laurie is very pleasant and helpful! Thank you!!!
As soon as I walked in the door, Laurier's greeting made me feel so welcome. Its always refreshing to enter a business, and its customer service treats me the customer like they truly want to Help.
Great service super clean, amazing Costumer service and half the price of the competition!
Laurie was wonderful and very helpful. The unit was very clean. Definitely recommend this storage location!
Keely Who did The service reception when we arrived was very receptive. The first step was to verify if the unit we have reserved was the right size and in a good location to suit our needs. The paper work was done I would say very fast, accurately and with a smile. Keely did was also able to provide a rolling small platform to roll our stuf in the unit we had reserve. Very handy and we were able to complete eve thing in a bit over one hour. Jean
I came into Public Storage stressed out and had absolutely no idea what i was looking for. Keely was such a sweetheart, and very understanding of my needs. She had great ideas on how i can store and guided me on several box sizes. I highly recommend Keely for anyone needing storage or information on units and storing, packing needs. I so appreciate her kindness and she went above and beyond to take care of me. Thank you Keely Sincerly Mrs.Greco
Went into the store looking for information on s locker and the staff was very helpful. Great experience
Keel was great. She answered a lot of my questions and was really sweet.
I got some boxes to move a friend and Keely was so helpful. She made sure I had everything I needed. Great location and great customer service!!!
Stopped in for prices on storage that I will be needing later next month , Matt was very helpful and showed me a few sizes so I know what size to reserve for my items . He also helped me purchase some products to start my packing now . Highly recommend this facility great service !!
I am recent arrival in the Naples area and needed more space after my move. Public Storage came to the rescue. Matt was most helpful in assisting me in picking the right sized locker and within my price point. Everything has gone smoothly and I am most happy with the service.
Very clean and always well maintained. Kelly is always very helpful!!!!
Great location. There are many storage companies in the area but this one takes the cake. My wife and I planned on renting for only 1 month, but we've been here 2 years now because we got such a great deal. The manager Matt is always going the extra mile for us every time we stop in. Thank you for your excellent customer service!
Keely is AMAZING. She was super nice and very professional. I recommend this storage to every one in town. Thank you again Keely!!!
Diana was amazing she was very knowledgeable and she made my storage storage experience very easy i will definitely refer this public storage to all my friends
I recently went to this Public Storage Location and had excellent customer service! I did not know which space size I needed but with help from Matt I was able to pick the best one for a better price!
Matt is an awesome guy ! Very helpful and proffesional. He explained the rental agreement and the entire process. He rven gave me a storage init right up front! Great place to store your stuff!!!
Very good experience watching the auction. This is a very good storage facility and Matt was very helpful and informative
Matt is a great guy, he is friendly, helpful, and professional. The property is on a very convenient location. Highly recommended!
Visiting from Ohio and had to store my motorcycle trailer for a week. Real friendly person there, Robin hooked me up. Would tell others to come here too.
Matt was extremely helpful! If I ever have storage needs again, I will definitely come back to this location. He is a good dude!
Both Robin and Lee, the previous manager, have been extremely efficient and very nice. Robin especially is very thorough in getting our stuff transferred and very unflappable! great service!
Public Storage - Old 41N - So easy to reserve! Realized my need for unit travelling thru Georgia - weekend and after hours - registered online and call contact number - left msg. Within 8 hours call was returned and unit was reserved! Robyn (PS employee) was very helpful when I arrived. Rates were low. I did however, have to purchase insurance (required) which I did not want to do. Did not need it, didn't want it, but it was required. I didn't know about that until I was signing contract. Wish it had been clearly posted on the website that it would be additional charge. Other than that, a smooth and easy contract!
I have a unit elsewhere and stopped in today to check on pricing and whats available. I spoke with Robin, the size i need was just rented yesterday, but she offered to check other stores near her for me. I like this place cuz its close, so she took my number to call when something opens. Cool!! She also told me i can check online for myself. Most places, if open, just told me no or the price was crazy.
I came in when Lee was working. He took the time to actually show me 4 different sizes and I'll be back with my pick up truck of stuff to rent next week. Thanks Lee.
I went into this location and two gentlemen by the name of lee and Matt were very helpful and made my renting experience great, would defiantly recommend to family and friends
The property staff Robin and Matt are very friendly welcoming . They didn't feel like they where just selling me on the space or product they really are trying to look out for your stuff . Would recommend this property .
I went in to look at some spaces to rent. Liked the property and the manager on duty. I think it was Matt. Will be back at the beginning of the month.
We came into the store for some moving supplies and Matt the property manager was very helpful and knowledgeable ! He showed me what we needed for a smooth move. Would recommend him to all my friends !
Just spent a bunch of money on boxes - great discounts as well! Check it out. Thanks Matt!
Matt helped me get the perfect size storage unit for my needs. Very knowledgeable young man.
Fantastic service! My husband and I recently moved from Wisconsin and had a reservation with another facility. I arrived in my uhaul and... turns out that location was closed on Sundays! I was in a bind so I drove over to public storage, arrived minutes before the office closed but Matt took the time to help me out! Thank you so much! He was patient and professional, and actually helped me get a better deal than what I originally had with another storage. Lifesaver!!!!
Fantastic Experience ...... Matt the property manager is great he is always helpful and willing to go above and beyond. I have friends moving down to the area and I will be having them rent here also.
Excellent storage unit rental experience! I was helped by Matt, who is friendly, informative and professional. He helped me with the unit and services I needed at the best values possible - no runaround. Highly recommended!
Matt was so helpful with finding the right size unit, we had to change because of the moving truck. I had to call several time from up north. Matt was so kind and helpful explaining and showing me the units, how to log in and key in the gate code. Matt was always friendly and took time with me. This was the best customer service.
Great customer service. Very clean place. Great pricing!
I recently went to an auction at this location. I have always had great experiences with public storage. The manager Matt made me feel right at home, offering everyone water and such. Even though I didn't win this bid, I still feel compelled to write a great review as to the comfort and professionalism that I am greeted with anytime I attend an auction at any of their locations. I always look forward to doing business with this company no matter which location in Florida it is. Hope this is helpful for anyone interested!
Matt help me with deciding how many boxes and the all the packing supplies I need he also made suggestions that I had not thought of, thank you Matt for being so helpful I will be back soon to get the rest of the items I need.
I called in advance, reserved my unit, and when I arrived I was met by Lee, who was one of the most helpful and genuine attendants I have ever encountered. He went above and beyond to help me. I will definitely recommend Public Storage to my friends, provided they are all treated as well as I was. Lee is definitely 5 star.
Very helpful and knowledgeable. Friendly staff. One of the best storage facility in Naples. Robin was agent and went out her way to make the process easy.
Lee and staff were excellent to work with on my initial setup and every time since. I highly recommend doing business here. Signed, One Happy Storage Customer Paul H. Stubblefield
Really friendly people! Ask for Robin.
My experience at the Public Storage in Naples, FL was exceptional. The property manager, Lee, went out of his way to help me. First, he helped me figure out the right size storage unit I needed. Next, he did all the paper work seamlessly. If I had any questions, he was available and very knowledgeable. When I needed to have a POD delivered to the site he was very helpful. Last, when I checked out Lee made it extremely easy. The unit was very clean and well maintained. Thank you Lee for helping make my move easy and less stressful.
I had a great experience with this Public Storage location. Lee and the rest of the staff were very helpful during my rental period. The property has great security and the unit was very clean. I definitely recommend this location for your storage needs!
The staff at this location were absolutely wonderful!!! Very helpful and made the whole experience extremely easy! Thank you!!!
Reserved a unit online, got a follow up call the next day. Came in and got the unit and being new to all this Lee and Robin were both very helpful and knowledgeable, not to mention super friendly. Got the price that was quoted online with no hassle. Only reason not 5 stars is the first couple days in unit the gate was stuck open all night. Also you have to get insurance when renting from here.
I had to adjust the size of my storage units several times due to fluctuation need. The manager Lee was outstanding. He not only took care of my needs he was so professional and knowledgeable about his business. He made what I thought would be a difficult process and simple one. His customer skill set is out standing. Lee is so good he even remembers my name after the first visit. An art truly lost for must customer service managers. Hopefully, he is there next time I return. I have rented 3 units from this facility. Call of them clean and secure. Great job Lee! Great selection Public Storage for selecting Lee as your manager.
Lee was great to work with and made the lease process easy.
This is a great place do business
I love the people , great costumer service and definilly I well come back
Another good experience with Public Storage. Lee went out of his way to make sure I got the size space I really needed. The property is safe and inviting. Thanks Lee!
great unit at a great price. Robin was very helpful. Glad I found it. thanks Robin
This was my first time renting from Public Storage and I had a full semi to put away. I had reserved 2 10x30 units, however one, the semi wasn't able to get to. Robin, the Mgr on duty, solved the problem and changed the unit so acess was easy. Thanks to Robin for going above and beyond.
Lee was very helpful. The process to rent the storage unit and get all my stuff in was very quick and Lee even helped me carry one of boxes in for me when I was struggling. Definitely recommend storing your extra stuff here.
Excellent service, all our questions were answered in a very professional way. Lisandro was very helpful and cordial. Best prices and service in our area.
safe and clean facility. Friendly and professional stuff ( Matt) helped me to make the right decision of getting my storage unit. Very fast and good service. Can't complain. Good job Guys!
From the moment I entered the store location I was immediately greeted by a very knowledgeable, helpful, friendly guy behind the desk (Name: Lee). It had been a very busy and stressful week and finding out I needed a larger storage unit immediately didn't help matters. Lee reassured me there would be no problem upgrading to larger unit, and even did his best to keep the new unit as close to the old one to lessen the stress of moving stuff from one unit to the next. He explained in detail the new unit contract as well as the new billing amount, insurance, etc., I cannot express how incredibly helpful he was and certainly exceeds going above and beyond customer satisfaction to make sure I understood everything and my storage needs were met. I would highly recommend using the Public Storage (15800 Old 41 Road Naples, FL 34110) location. Thank you so much for everything! Brian Richards
I have multiple units with public storage and some how the accounts got merged and it became a huge mess. I emailed The district manager on a weekend and Anthony Viglione called me right away even though he was on Vacation. He got involved and kept me informed while he worked it out. I had a question a month later so I sent him an email and he got right back to me. Great Customer Service and more importantly he followed up and kept me updated. Thanks Tony appreciate all the hard work.
From the first phone call to them,right up to moving my things in, they were very helpful.Explained the whole process to me. They took me around the site to show me the units to make sure unit was large enough.would definetly recommend this facility to anyone. 5 star in my book.
The storage facility is fantastic. Lee is a very knowledgeable and helpful guy.
I had stopped in to get some moving supplies. I notice the store is very clean and has a friendly atmosphere. The young man lee that was working was great. He was very helpful and answered all our questions. He even helped us take the boxes to our car. Its hard to find customer service like that these days.
This place is great, clean spaces and always someone ready to attend as soon as they can.
The service is great, the people who work there are kind & caring. Your stuff is always safe. They've been very wonderful to our family! Thanks Tony for all you do & have done!
I recently rented a storage unit here. One night I had left my fishing kit (worth $250) outside my storage unit and the Property Manager (Lyann) found it the next day and kept it safe for me. I thought I had lost it. I'm grateful. -Customer Service A+ -Safe, clean and secure storage A+
I rented a storage there once i was helped by lyann she was very frienly and knowledgeble i would recomend this place to every one.
My boyfriend and I just rented a storage unit here service was excellent and Lyann helped us the whole way and made it really easy. Best place to store in town.