Public Storage Self-Storage Units at 7165 N Wickham Rd, Melbourne, FL
Address
7165 N Wickham Rd Melbourne, FL 32940
Office Hours
Mon-Fri 9:30 AM - 6:00 PM
Sat-Sun 9:30 AM - 5:00 PM
Gate Access Hours
Mon-Sun 6:00 AM - 9:00 PM
Storage Facility Features
Climate Control Storage

Indoor & Outdoor Storage Units

Property Manager Lives On-site

Small, Medium & Large Storage Units
Office Hours
Mon-Fri 9:30 AM - 6:00 PM
Sat-Sun 9:30 AM - 5:00 PM
Gate Access Hours
Mon-Sun 6:00 AM - 9:00 PM
Storage Facility Features
Climate Control Storage

Indoor & Outdoor Storage Units

Property Manager Lives On-site

Small, Medium & Large Storage Units
Close Location Details
View Location Details
Outside unit

Drive-up access

---

5'x4'

Climate Controlled

Inside unit

1st Floor

Climate Controlled

Inside unit

1st Floor

---

5'x8'

Outside unit

Drive-up access

---

5'x10'

Climate Controlled

Inside unit

1st Floor

---

5'x8'

Climate Controlled

Inside unit

1st Floor

Outside unit

Drive-up access

---

10'x10'

Outside unit

Drive-up access

---

10'x15'

Climate Controlled

Inside unit

1st Floor

Outside unit

Drive-up access

Climate Controlled

Inside unit

1st Floor
Nearby Self-Storage Locations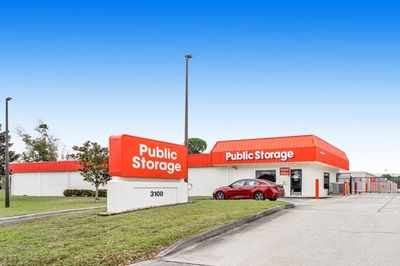 Self Storage Near
3100 Murrell Rd
Rockledge FL 32955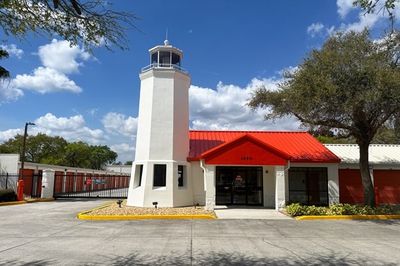 Self Storage Near
1450 N Wickham Road
Melbourne FL 32935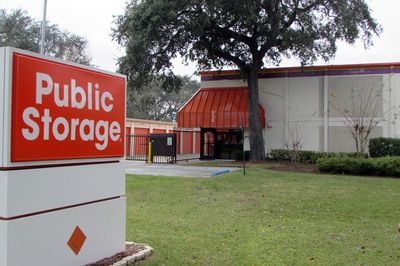 Self Storage Near
245 S Plumosa St
Merritt Island FL 32952
Self-Storage Near Melbourne
Resources from the Help Center
See what fits in different storage unit sizes
Melbourne Storage Units Near U.S. Highway 1
Melbourne Public Storage provides affordable self storage units for customers throughout south Brevard County.
Located on the east side of Wickham Road just north of Suntree Boulevard, this facility offers a variety of sizes of indoor storage units, outdoor storage units and climate controlled storage units. It's just a few minutes off of U.S. 1, Interstate 95 or the Pineda Causeway.
Trips out to Satellite Beach or Pelican Beach Park are easy when storing all kinds of beach gear – umbrellas, blankets, toys, boogie boards and more – in a handy 5x10 storage unit for easy access just minutes from the sand year-round.
Locals enjoying the links at Suntree Country Club can use a 10x10 storage unit to store a few sets of golf clubs and golf gear to keep everything in one place near the course.
Of course, life in The Harbor City means countless hours out on the water. Boating gear, diving gear, as well as kayaks, paddleboards and other items that won't fit at home or at the marina, can easily store in a large 10x25 storage unit season to season.
Inside the rental office, customers will find a friendly staff ready to assist with storage-related questions 7 days a week. There are also moving supplies, including tape, mattress bags, packing peanuts and moving boxes available for purchase, and the manager lives on site at this property.
No matter how big or how small, this Public Storage in Melbourne is ready to tackle any size load with cheap storage units and great customer service.
At Public Storage, You'll Always Find...
Keypad Access

Friendly Staff

Month-to-Month Rent

Moving Supplies Available

Free Parking

Well-Lit Facilities
Reviews
( 378)
This storage facility is clean, well run and very simple to access via the app. The staff is extremely helpful, especially Dale he is very pleasant and knowledgeable.
Great customer service!! Dale was so patient and kind. He explained everything and answered all my questions. Highly recommend!
Dale was very Patient, Friendly and Polite. I got the best service!! I would definitely recommend this storage. Very clean facility!
I just rented a unit from public storage. They'll open the door for me was very polite and very helpful. How are you highly recommend Suntree public storage in Brevard County
Dale was great costumer service
I have to give a five star because Mr Dale was very helpful every question I asked he gave me a very direct answer and he was very helpful to my needs. I honestly wish they had more employees like him because he's very friendly and he knows exactly what he's doing he even help me locate different units from different areas he just took the time to help me I very deeply appreciate it thank you so much Mr. Dale
I spoke with Dale on the phone several times, and met him in person to change my unit. Every encounter I had with him he was very professional, knowledgeable, and kind!
Excellent service. Dale was professional and insightful with addressing my needs. The process was simple and the turnaround time was quick. Highly recommended.
Have used Public storage many times in the past years. Reserved a unit online came it and Dale was so very friendly and helpful. He showed me the unit exactly what I was looking for and very happy. What was great he also helped me with moving supplies boxes and stuff. I first used this storage facility over thirty years ago and still looks great very clean. Like the new technology of opening gate with phone app. Again thank you Dale for all your help with my rental unit.
Dale was very polite, kind, and professional.
I have had recent experience with consolidating my storage units. I am not sure how I would have managed so easily without the help of Dale. Amazing person, extremely knowledgeable, and helpful with all the issues I faced.. needing bigger climatized space, lost keys & access overseeing closing out units etc. I appreciate Dale and his work ethic & standards. Thanks Dale.
Excelente customers service provided by Mr. Dale. It was a great experience doing business with an employee like him.
Got cockroaches and most of my stuff was damaged and I never got help or compensation for the damages
I'm very happy with the management at public storage Dale effectively hes very professional very friendly always helpful He truly looks out for his customers thank you
I received assistance from Matt he was very helpful, polite and understanding. He is a good asset to your company.
This is the best storage place ever!!! Dale and Bridget are awesome!!! Highly recommend five stars ✨🌙😎🌞✨
Very friendly and professional customer service 👌 Thanks
Great service. Very thorough and fast.
Always fast and friendly service! Never had an issue for 3 years. Dale helped me and did a great job. Thanks!
Great service!! Dale was super helpful and went above and beyond to make sure we knew what to do even after hours to get on site and utilize the equipment!! They gave us a great deal and even gave us a free month of insurance!! Super pleased with the rental process!!
Dale did a excellent job for me.. thanks again
Amazing experience! Dale and his team are always friendly and helpful. Super clean units, secure location and fantastic pricing. I highly recommend them!!
Joyce is the absolute best, A++ customer service. Thank you, Happy customer 🙏🏿🙏🏿
Moving can be very stressful and tiring. It was nice to have the helping hands and warm hearts of the staff at Public Storage . I am really satisfied with the service I received . Dale is a super super cool😎 guy who always made sure all of my needs were met and any concerns addressed.Thanks Dale and staff at Public storage.
Love the location and customer support, Dale is superb and very helpful thanks much!!!
The gentleman and young woman who run the office couldn't be more helpful, polite and friendly. I'd give more than 5 stars if I could.
Dale has provided a great expeience
They are very nice and very helpful I would recommend this storage
Dale is the best!! So kind and so helpful!! I had to be moved to this facility from the other on Eau Gallie. He was able to work with Kelly and between the both of them, they took care of what I needed to make sure my furniture and belongings would fit and be safe. I really appreciate all of your help! You are an excellent human being!!!
Best experience workers are very nice
Service was outstanding. Dale is an amazing employee. Please give him a raise !!
Great location and prices, friendly and helpful staff ask for Dale he'll help you.
Dale at the Suntree location was amazing & super helpful!! Thanks Dale 😊
Best cleanest, best customer service. We've been using this place for 10 years. Jt saves us lots of space at home. Love it. Thank you!
Joyce was super helpful and resolved our little problem immediately!
Great service and courteous staff would recommend to anyone
Dale has been a God send!I appreciate him!A plus rating!!
Public Storage was a joy to work with. The customer service is always amazing!!! I have no complaints what so ever. If I need another storage unit, I'm coming here.
Dale was very helpful, and quick service! Thank you for your help Dale!
I received a fair price for storage. I reserved a locker online. When I arrived at the location the locker I reserved was in need of maintenance so they gave me a larger locker that was ready. The guys in the office very friendly and professional went out the way to help me. Thanks
Very clean and dale is super helpful
Dale is very helpful and polite, thank you so much for your help
I just recently moved to the area and needed a space fast, public Storage at 7165 N. Wickham delivered. property and unit are clean, maintained and well locked. I reserved the space online and downloaded the app, when I got there the app was not responding to open up the gate. I entered the gate with the text to me. That is when I saw someone cleaning the property and asked for assisstance being this was my first time there and all. That gentleman was Fred, the property manager and he was beyond polite and helpful in getting the app to work and showing me my rental space. Happy to have found this place!
Dale was great. Very helpful
Dale was great, took care of everything I needed
Thank you Dale for an amazing experience. Quick, efficient, and welcoming! Thanks again Dale.
Marjory is one of the best agents I have dealt with at public storage! She was professional and very deserving of a raise!
Dale provides fantastic customer service and is always efficient with the facility
Awesome customer service! Super fast and efficient checking. Will tell all my friends to rent from here.
Dale is incredible! Very helpful and knowledgeable.
Great service last minute on a holiday!!!
Marjorie was a great representative. She helped me find a storage unit that best fit my needs by showing me the different sizes available. Thanks again!!
Great place, Dale was incredibly helpful!!
I had a terrible experience with Life Storage so I changed companies. I can't be more pleased with Dale at the Public Storage at 7165 N. Wickham Rd. in Melbourne, Florida! He is the nicest, most pleasant, and easy to have a conversation with and do business with man I've dealt with in a minute. It's like talking to an old friend that I haven't seen in years. What a difference doing business with someone who's kind and understanding, all while being professional and thorough can make. He made sure my gate code worked and showed me the ropes of getting in and out of the facility. My unit is kind of in the middle, but off to the south side; so Dale informed me that it would probably be easier to access my unit through the side entrance. Fyi, the side entrance is on Subtree Blvd. I'm not the most observant person, but I've never noticed that entrance from Subtree even though I've been on that road a thousand times. Btw, if you're going to the facility and you're coming from the south (Melbourne / Pineda), the entrance is right past Suntree Blvd. on the right. It's a little hidden, but it's right past Dunkin' Donuts. (Including pics of both entrances for reference.) I HIGHLY recommend Public Storage to anyone looking for a safe place to store your belongings, while dealing with people who treat you with respect. Public Storage has all of the benefits of current technology (you can do everything in their app, including opening the gate, seeing your gate code and unit number, pay your bill, etc) all the while dealing with employees who know how to treat their customers. I don't plan on needing a storage unit for long (that's what we all say though, right lol), but if I ever need one again, Public Storage is the only company I'll use. Btw, Dale deserves a raise! He's someone I'd want representing my company. I hope corporate understands what an asset he is. Thank you Dale, for all of your help!!
Dale was great! Best service I've received, not just at Public Storage but pretty much anywhere else. Thanks Dale!
Customer service from Dale is amazing experience.
The property was nice and clean. Fred was especially helpful with reviewing what they had available.
Dale was fantastic getting us setup with our new storage unit. I highly recommend this location!
I just rented a unit at this facility and Marjory helped me with all of the documentation. She was so courteous and so professional it was a pleasure. She took extra time to answer all of my questions, to explain all of the details, and to address my concerns. I left there feeling very positive that I had chosen the best storage business. Very happy to recommend them Thank you Marjory!
This is my first time renting out a storage unit. Joyce at the front desk made me feel at home. I've never had such a smooth transaction with a business in a long time. This lady is thebomb.com
Courteous, highly professional, knowledgeable. Patient and explained options fully.
Dale is awesome thank you for all your help
Keep Dale. Someone who knows what they're doing is hard to come by.
This storage is clean and very secure, the manager Joyce was a big help in downsizing current storage and found me a spot right across the hall and saved me money and time. Joyce went out of her way to quickly solve the problem.
Super Friendly fast service, Joyce was a huge help!
Dale has done an awesome job helping with any needs and this facility is so well kept.
Dale is doing a great job. He made it very easy for me during my transition to Florida
Dale is extremely helpful and super friendly great doing business with!!
Dale helped us tremendously with our unit and was very helpful, understanding of what we were looking for!!! Would recommend to my friends this location for sure.
Super nice storage place. Thanks Dale for making my move in so easy.
I am renting two units at this facility in Suntree. Dale was super friendly and helpful with getting me set up into my rental units. Dale even explained how to navigate the phone app to access my account. I highly recommend going into see Dale with any questions you may have and renting a storage unit from him. John
Dale was awesome and the unit was in perfect condition, sign up was fast and easy.
I would like to acknowledge the exceptional help from this storage site. The staff and the site manager Dale Collins have been very helpful in providing advice and to coordinate the right location to store my materials. One thing i would like to say, is that Mr. Collins has followed up on all my questions so this has been helpful. Communication skills is what we need today.
Dale was wonderful. Was prompt and helpful
Update: They handled the issue and refunded me the charges. It only took a couple phone calls to sort everything out. I appreciate the effort they put forward to resolve my issues. Cancelled service months ago, yet I'm still being charged. I've never even stored items there and I only visited the unit once. I rented a unit for two months about six months ago. No employees available to cancel my account during the weekend and I can't cancel it online. What the hell? (I'll be updating this review if they actually address the issue and refund me.)
Got a wonderful price on the storage unit size I needed. Joyce was so kind, friendly and caring. Thank you so much Joyce.
Very nice people. Really friendly and helpful. They went the extra mile for us today. I would recommend this facility.
Marjory was very helpful and solved my need to increase my unit size i had booked on line.
Marjory was very pleasant and helpful!
Great place for all your storage needs, great upkeep of facilities, and top notch customer service. Joyce helped speed up a lengthy process, and get me set up in my unit!
Rented a storage unit and everything was ready and set up for me - lock in the unit; paperwork printed out; and Marjory was nice and helpful. The app to get in and out is great.
The entire business model of this company is scummy. They rent you a unit at a good price but then they slowly raise the rate. After two years, our rate was double what we originally signed up for but they still advertise the price we signed up with for new customers. It's an intentionally misleading strategy that counts on you not wanting the inconvenience of relocating all of your stuff. My advice when looking around for storage is to ask how long the rate is good for and how often they will raise the rate and get it in writing if possible.
Excellent storage area, as well Customer Service with a smile. 😊 Willing to help with the storage need.👍 Also, has storage boxes and items for sale, including pad locks 🔒. To Ms. Dinorah, you represent Public Storage, making the company looks great and uppon yourself. 👏 Thank You.💐 Sincerely, 😎Mr. Villalba, J.🇵🇷
I went in there having less than great day. Both Dinorah and Marsha we're absolutely wonderful and kind. They made the whole experience really nice.
Dinorah was extremely helpful and professional. She had a fantastic attitude and answered all my questions. Storage units are very clean and they go the extra mile to protect against the coronavirus. 😁👍 I have used Public Storage many times over many years and they have never let me down! Thank You! I would definitely recommend them to Everyone! I would never go anywhere else.
I went to public storage for information on storage units. The employee on site Dinorah was one of the most pleasant and informative person I've ever met. She took the time to show me different sized units and answered every one of my many questions. I would recommend this location without question.
This location is super close and the receptionist, Dinorah, was very helpful! They do have climate controlled units here even though you may think they are all external units at first glance. Easy registration, good prices. They also have two entrances.
**UPDATED 3/27/21: A big thanks again to Dinorah!! We just finished our time storing here with Public Storage. No complaints overall. Sometimes the back gate was out of order, but not too big of an inconvenience. Items stayed safe and dry. **Original post: A HUGE thanks to Dinorah for the quick and easy check-in for our unit! Loved the online booking, the great monthly rate, and the very clean environment!⭐️⭐️⭐️⭐️⭐️
Dinorah and her staff were very helpful and the place was clean.
Dinorah has the best customer service skills.
The 2 wonderful ladies Dinorah and Joyce. Just such an asset to this place. We felt our things were safe and secure and very clean....
Joyce in the office is great! She gets 5 STARS! The property is convenient, clean, and safe. I would like to see one improvement. Some of the doors slam shut loudly inside the facility. These doors need maintenance. It would make the use of the facility much nicer for the tenants. Other than this suggestion, I highly recommend this Public Storage location.
I am moving from Florida to Wisconsin and needed to rent a storage unit for some things I was not able to take at the time of my move. After looking into different sites close to my home I decided to go and check out the public storage space at 7165 Wickham Rd. Melbourne Florida. From the time I entered to the time I left I had the greatest customer service I have had anywhere. The unit was clean and everything was sent to me prior to me getting there and gone over in detail again after I walked into the office. The Spanish women sorry I forget her name was the sweetest and most considerate individual I have had the pleasure of meeting in a very long time. She made me feel important to her and the business. You have a gem in her. I will stay with this storage unit for as long as I need the space and I thank you for such good service.
Great storage experience. Thanks Joyce!
Staff was extremely professional and happy when I arrived. Treated kindly and I enjoyed dealing with Dinorah and Joyce. Will definitely be back in the future.
Excellent service provide by Dinorah and Joyce very thankful, clean store the best customer Service i ever had , thank you guys you Rock!!!!!
Best service ever !! Dinora and Joyce are the best! Fast and effective great Costomer service . Nice and clean location 💯 recommended.
Well lit and easy access. We found a snake in the hall to our unit, so that was disturbing, but it's florida.
Great customer service and friendly atmosphere. Would recommend this facility.
Madeline & Joyce have both been very helpful with my account and rental space. They have both worked diligently to resolve issues and made it easy for me. I'm very satisfied with my current rental arrangements at public storage and look forward to to working with them both. I would certainly recommend this Public Storage facility, with Madeline & Joyce as knowledgeable, diligent, courteous and helpful
Marjory at the office is very friendly and professional! She is a pleasure to work with.
Great place to secure your items, clean and convinent location. FRIENDLY and Helpful staff, Joyce is the Best.
Received the most helpful service ever!!! Dinorah and Joyce went over and above to help my move go smoothly. Can't thank them enough for ALL their help!!!
All staff is committed to great service! Each interaction makes it an even better experience! Thank you for doing what you do so well!
Outstanding service and very helpful. Marjory was awesome!
Mts Dinorah is extraordinary in customer service and bilingual.
Large storage units with outside storage units that aren't temperature controlled and indoor units that are temp.controlled. the place is clean and safe.
Easy registration. Friendly staff. Clean facility. Competitive pricing.
Went in today to rent some storage units at this location and was very happy with my transaction. Madeline and Joyce we a logistical power duo. They were friendly, and tech savy. The facilities were clean and the storage units were spacious. There is a place in the back to turn around trucks, that you can't see from the road. I got a month free and they helped me set up automatic payments. I would recommend this business to anyone looking for storage space.
Great centralized location in Suntree. Many large units at great rates.
Dinorah and Madeline were fantastic both helped me make my decision on using this location. Clean and fast service Thank you both
:) So happy with the great service I received at Public Storage in Suntree yesterday (9/17/20)! Dinorah was most helpful, easy to deal with, and very kind and friendly. She helped us get a new storage unit and made it a pleasant, enjoyable experience! She gets 5 stars for her excellent service!!! Thanks for everything, Dinorah!!!!!
This office makes storage renting an actually enjoyable experience! I received two calls the day I reserved my unit. Both confirming and reaching out to see if I had any questions or concerns. I did - and they were addressed immediately and thoughtfully. We visited today to complete the rental and Madeline handled our signup and needs. What a joy! Informative, friendly, fun. She and Joyce both answered all of our questions and processed us efficiently. Really glad this is the location we chose for our storage and happy there's such a great staff to support the location and customers. Thanks!
Great customer service!! Muy buen servicio. Dinorah siempre esta disponible para atender al cliente. Me informo bien de como fueron las cargos a mi cuenta y me ayudo a entender lo que cubria la aseguranza. El lugar siempre esta limpio y huele bien. Si necesito moverme otra vez, no dudare en ir a public storage.
Dinorah was awesome !! She helped us through everything!! Very sweet lady!!
Rachaele and Corlis were very friendly and accomodating. The place is clean and secure. I have been storing there for 3 years now and wouldn't think about leaving.
GREAT ! Ms. Dinorah Very helpful 👌. She had All The Answers. All My Gear Sucure. Very Clean And You Must Wear A Mask . Thank You.
How much notice do you have to give to move out
Excellent Service! Store and Storage units are Clean and disinfected. Dinorah service was fast and got excellent suggestions for my move and how to store my things. Highly Recommended!
Dinorah was an absolute gem. She was so professional with guiding me through the options for storage. She went above and beyond with courtesy when I needed a temporary home for my belongings and I will recommend this location to all of my other military and civilian friends.
Staff were very pleasant and professional. Marjory provided excellent service. Very conscientious in cleaning and safe distance practices.
Madeline was very helpful and knowledgeable. She did a great job!!!!
Muy servicial y dispuestos a ayudar
Dinorah is great! The best customer service! She is very kind and helpful to my mother and myself today and everytime we visit.
Madeline and Joyce were wonderful in solving an issue on check in. They were relentless until they could solve the problem. They are the best. Thanks!
Price at this location is higher then the one in Melbourne (suntree) but it's closer to my home I should have gone with this location, I will next time
Great experience with Dinorah, awesome to have someone bilingual for quick and easy setup
Raised rates three times in just over a year. They even just raised rates in the first month of quarantine. Just after getting unit the outside gates broke and they left gate open for months, so the property was not secured. They never fixed the back exit gate making you drive the wrong way against one way path to exit out the front. This caused me an extra five minutes of stop lights and u-turns every visit. Units were clean and staff were very nice.
This is the 2nd time I have needed the services of Public Storage in Suntree. They have given me top quality service each and every time.
Excellent, I have two units here. Very profession and helpful staff. Secure, clean, and convenient location in Suntree/Viera.
Dinorah was very easy to work with. She made the rental process quick and painless. I wouldn't hesitate to rent from Public Storage again.
My unit was broken into and property was stolen. Property was rather large so someone must have been able to drive in and steal it. When I asked the property to prorate the remaining time of the month they refused. I understand they have no obligation to pay for the lost property, but refusing to refund the remaining days in a compromised unit is petty. I would not recommend this business.
Excellent service, nice facility, Dinorah is great and helpful!
Go see Rachaele. She is the most knowledgeable and friendly staff member at this location. She is very professional. Highly recommended.
My fee for this unit, a 5 by 10 went up $20 since I rented it 5 months ago! Will be moving my things to another place.
I have used them for storage needs for years but recently needed another unit asap for short term storage. Rachaele & Joyce were fantastic! Very professional, super friendly and extremely helpful. Can't recommend them enough!
We have used Public Storage for over 10 years. The facility is always clean, security is great, as is the Customer Service. In particular, we have to point out the extraordinary friendliness and professionalism of Rachaele, who goes above and beyond to assist her customers. Thank You!
Friendly service. If a problem arises it is solved quickly. I find it is easier when Rachael is there. Back gate is still broken hasn't worked for about 3 months now
Such a wonderful and helpful facility! Rachaele was an absolute pleasure to work with!
Good location, easy check in and out, clean bathrooms, and good customer service. Joyce was a pleasure to work with and made anything seamless.
Professional, easy to work with, used many of times in the past.
Thank you Colleen is very knowledgeable about her Public Storage place . Very helpful on which storage containers to pick.
Love this place. Hands down the best helping me. Joyce and Brian could not have been more professional.
Very knowledgeable, super friendly, great prices Rachaele was awesome.
Good, clean storage place
Good customer service and clean facility. Thank You!
Rachaele was great! Price was the best around compared to competitors!
Very pleasant and simple experience. Joyce was a pleasure to deal with
Nice clean location and good prices.
Came in to public storage today and Rachaele and Joyce were very kind. They answered all of our questions. I appreciate them for their service and hard work.
Very happy customer the team here is just so friendly always very helpful when i come in would highly recommend jeff &rachaele are just awesome
Rented a hard to find 10 x 10 Unit today. Office staff was exceptional, very helpful and friendly.!
Had been looking for a storage unit for awhile. Visited this one and decided to reserve a unit online. Had a great experience during the paperwork and review process. Jeff was very professional and courteous. He was helpful and made this move very easy. Highly recommend using this location for storage.
Jeff was awesome!! Very helpful and informative!
I was thoroughly happy with the service that Rachaele provided on 11/19/2019 and 11/21/2019. Her actions helped me out of a bind and gave me resolution to a few issues I experienced during my move. I am satisfied that I chose Public Storage for my storage needs and will be considering brand loyalty because of the specific actions of Vicki at the Murrell Road location who treated me like family and Rachaele who went above and beyond to help me out of a tough situation.
Great staff, nice facility!
Rachael was amazing and wonderful!
Rachaele was awesome today,unit fits my needs,property looks great,enjoy being on property.
I have had and especially professional experience at the facility with Ms. Rachel. She is always helpful and although I closed my account after 2 years. She made the time there pleasant
Jeff M. was a breath of fresh air during a stressful move. He was very informative and easy to talk to.
I only gave it four stars because the rear Gates would not working other than that they deserve five stars for service cleanliness
Public Storage is the best!!! The two ladies are very helpful, funny, kind hearted, and AMAZING in the office. Public Storage definitely hired two phenomenal women to work for them. Their names are Joyce and Rachael. Keep up the excellent work.
Rochelle was great, very kind and professional. Would do business with her anytime. Her service was fantastic. - Billy Moro
Mrs. Rachael was excellent in assisting me with everything's. Great prices as well!!!!
The girls at the office were extremely helpful. They were very nice and welcoming. I have had problems in the past with storage units but I feel that Public Storage off Wickham is the best around! Overall...very impressed!
Joyce and Rachaele are so very efficient and knowledgeable. Just a great experience at this location.
Rachaele was so nice and helpful, was a rainy day and she went above and beyond. Made the process so easy and quick.
Rachael was awesome knowledgeable and made sure I had the right size unit!!! They are professional here and they make sure to do everything in their power to assist customers.
Joyce has been a tremendous help in my experience with Public Storage. Always available and quick to offer a solution to any situation.
Thanks for helping my Mother and I get situated before she moved to Texas! You are awesome :)
Not that friendly and try to over sell everything to you
We've had several units in this facility over the past 2+ years - always excellent service and an accommodating staff. We just rented a climate controlled unit and the manager, Jeff, was very courteous and efficient, getting us registered in short order. The facility has two entrances which make entry/exit much easier. Also, cleanliness and maintenance of the grounds, buildings, and units is top-notch.
Location is great, you can smell the ocean, the employees here, Lacey and Rachael are amazing
The girls that work at this location are great!!!! The location is clean and organized!!!!
Christian and Rachaele are ultimate professionals in the year I had this unit their professionalism was always on display ! Top location with clean bathrooms and good customer service
Loved Rachael and her customer service
Very nice people!!! Clean premises!!!
Very nice and friendly clean place!
What times are allowed to get to your storage? Or is it allowed 24/7?
Super fast response times! Great Service, the facility is nice and clean and it's the best price for storage in the Viera area. Highly recommend!
I was very nicely accommodated with my last minute storage space need. The front desk help took the time to answer any questions that I might have had after she thoroughly explained and offered services and moving products. Very well maintained, secured and great first month discount!
Excellent experience at Public Storage on North Whickham. Good price, availability, and very friendly and helpful staff (Rachaele and Lacey). They had everything ready to go and provided help when needed. Now come store your belongings here ASAP!
Debbie is a delight. My parents rent here and are always satisfied totally recommend
This Public Storage facility recently notified me of another rate increase effective July 1st. As I am on a fixed income, I told Rachaele (the attendant on duty) that i would need to vacate rather than try to absorb the increase. Rachaele went to bat for me with "the powers that be" and got my rate lowered. Atta Girl!! Keep up the good work your customers appreciate it.
The agents at this facility we knowledgeable and friendly. They called several times before my appointment to make sure that I was set up for success and that was a big help. Thanks guys.
Clean, great sizes and prices. The staff is exceptionally helpful and friendly.
Rachaele the office attendant that assisted me with my unit was exceptionally thoughtful, considerate, and showed me great patience and kindness. Along with that, this facility is always well maintained. Actually its immaculate! We had a unit at this location for several years and highly recommend this facility. Thank you again, Rachaele. You are an angel.
Great experience with my new storage unit, No need to go anywhere else. Manager Rachael, very knowledgeable and reassuring, Very helpful!!
The place was very clean and well kept. The customer service was great.
Rachaele was extremely helpful and knowledgeable. She explained everything perfectly. Maybe it's time for a raise
Outstanding facility and very friendly staff!
Jeff and Rachaele were super helpful and friendly. The facility was clean and well kept!!! Happy to keep my stuff here!!!
My expirence was great the staff is awsome clean friendly and very efficient
I'm needing motorcycle.storage, advise please.
Clean property, Teresa was very helpful showing us potential unit to fit our needs. Staff in office were personable as well. Teresa walked us through entire process made sure code was activated and working and we were on our way. Simple experience , i have used public storage in past at murrell location and look fwd to having no issues as i never had with past rentals there.
The staff is very friendly and helpful with selection of our storage needs, would definitely recommend this location for any of your storage and moving needs.
Very good service - the staff were very pleasant and efficient
Rachaele was most helpful and patient with showing me various units. I got the one that was perfect for me. Thanks so much.
Please acknowledge Rachaele for her fantastic customer service! She was knowledgeable, welcoming and efficient! She represents Public Storage extremely well. Thank you again for your kindness!
Nicole was very friendly and helped me with my needs for renting a storage space. Public Storage is very clean and Nicole was a pleasure to deal with.
Always clean, nice, and great service
My experience at this place was great. Easy to find, friendly staff, very helpful, and quick service.
Dinorah was absolutely amazing!! We needed help at the last minute and were very distressed. Her laid back personality was very refreshing during a challenging time. Thank you for your help!!!
Rachaele was friendly, knowledgeable and very accommodating.
We've have been renting a unit from this location since 2005, albeit it wasn't Public Storage until a few years ago. It used to be Suntree Self Storage. It was maintained much better before Public Storage took over. Imagine my surprise when I went to the internet tonight to find out what the cost of my unit would be. Apparently I have been paying almost double since Public Storage took over. They DO NOT maintain the property, the buildings are filthy and I have had a dead frog in front of my unit for 3 months. I have mentioned the above conditions several times and nothing has been done. The floors are filthy, you can never find a dolly when you need it and I have left messages without a response. I can't wait until the new storage facility down the street opens. We've been renting a unit from them for a project we were doing at our church, and they are much easier to work with. Sadly disappointed in this place.
I rented a unit this week. Rachae.le assisted me and she was excellent. Personable, professional and knowledgeable!
Great service, easy to get too. Customer service is always key and you will get it from here! Also Dinorah is what made the experience great!
Great location (for our needs), clean and secure. Special kudos to Rachaele for her professionalism, knowledge and great service!
Rachaele is absolutely awesome. She is top drawer and a credit to your organization. Hopefully you will do what it takes to keep her happy. Thank you
Dinorah was amazing helped me all my storage need .this place is very clean and in a great location.. and the price is very affordable..
Just got our unit and Dinorah was the best! She made sure we understood everything and was extremely helpful and accommodating!
Good price and decent area. Storage lockers have lizards and tiny red bugs everywhere tho so make sure things are in plastic. Convenient hours and easy to remember key codes.
Rachaele very helpful, Good place to store things
Rachelle and Teresa did a great job of making me feel at ease about my first time renting a storage unit, definitely somewhere I wouldn't hesitate to recommend to family or friends!
I came in to rent a unit at this facility last week the staff were extremely friendly and helpful. The premises are very clean and well-kept I definitely would recommend this to any of my friends or business associates.
Teresa n Dinorah are some of the nicest people I have spoken to they were very helpful and kind
Have had a storage unit at this location for almost 2 years. Since Rachaele has become the Manager at this location everything is immaculate . You can't ask for any better, always clean and maintained. Teresa was very friendly and knowledgeable in assisting me with the rental of another unit recently. Both are an asset to the Public Storage Company.
Rachaele was so helpful and helped us pick the right size storage. Very clean facility. So thankful to have a place while our home being finished.
My husband and I had such a great experience with Dinorah earlier today when seeking a storage unit. She was absolutely welcoming, friendly, and quite professional. We are new to the area and it was an absolute pleasure being welcomed by her. Can't recommend this place enough!
Having to move again and was freaking out not being able to find a storage unit to suit my needs. Then Rachaele came to my rescue and helped me find one, she was so patient because I had many questions thus many phone calls. Donohra helped my sister as well. They were so nice and helpful. Also the premises is well kept and clean. Thank you so much!
Rachael's attitude was incredible wonderful. I'm a mess today and she helped keep me cooled down. Thank you so much!
Friendly & very helpful staff! Nicole and Rachael made my trip down so easy, thanks ladies!
Misrepresentation! Not only did they change the price of monthly storage from an original quote of $64.00 to $128.00, but also appeared as though they fit high standards by taking appointments and making people wait forty five minutes.
Friendly staff. Odd location.
Teresa and Rachael's were very nice always give the best customer service in town!!!!
Rachaele and Teresa were very helpful - found the perfect storage unit at a reasonable price!
Having used many storage facilities across the country, I can recommend this as one of the best. The staff are exceptionally helpful. Rachaele went to extra trouble to get me the unit I needed as quickly as possible, and to help me save money!
Just rented today. Rachael's a truly down to earth wonderful person to work with. Looking forward to continuous great service and storage experience.
Rachaele was really helpful with all my question the facility was well kept great job
Second time using storage. Always an easy great experience. People are super friendly.
Rachaele and Cory are great. Everytime I go in to pay my bill, they always remember my unit number and always friendly and very helpful.
They were the highest priced unit we saw and nothing else stood out but we needed a unit that day
Rachaele was awesome. She helped me rent the unit that met my storage needs and budget. All staff was very friendly and knowledgeable and the facility was clean and secure.
the staff is very helpful and will go out of there way to insure your needs are met, Rachaele and Cory are great
Rachaele gave us good service she was very nice and helpful
Teresa and Rachaele were incredible! We recently moved from Chicago and needed a storage unit and they went above and beyond our expectations. They showed us different units and even called other locations to check what they had available. Best customer service we've had in a long time. Thank you both!
Nicole and Rachaele and Dinorah helped me alot with the storage info and are really respectful girls! Thank you for caring and helping me out. 💜
Rachaele was VERY helpful and informative. The customer service is second to none! I had the extra added pleasure of also meeting Teresa who was just lovely. Thank you both for your help, professionalism and humor.
Awesome and friendly associates
Rachaele was very helpful. Nice facility.
Rachaele provided great customer service and super friendly !
Rachael was very helpful in getting me signed up for my 10x10 climate control today 👍 will highly recommend
Nicole was very pleasant. Extremely helpful. Great people skills.
Nicole was a great help for our HOA needs.
Nicole has exceptional customer service great place!
Clean, very well maintained. Prices are pretty good too. Staff is very friendly. Easy to navigate around the premises. Easy park/load/unload inside the facility.
Have been a customer since 2011 which was suntree storage. Rachaele made transition very easy. She took care of any issues immediately. She is truly an employee worthy of her hire.
Great experience. Rachaele was very helpful throughout the entire rental process. The facility is clean and well maintained. Staff is professional and friendly.
Very helpful staff and clean facility. Wonderful experience!
I received stellar service at Public Storage!
Loved working with Dinorah and Nicole!
Nicole and Rachele were very nice and helpful. A great location and a great price.
Pleasant and efficient opening and servicing the account
Excellent customer service by Nicole.
I had a nice experiences at the store # 25848, Nicole was very helpful and courteous and helped me with all of my needs.
Wish I could give ZERO stars. Reserved a unit a week in advance was given false information from multiple people and the unit I reserved a week in advance, the day we were going to pay I get a phone call the unit is not available. The manager Nicole did not care how they inconvenienced us and that the place she manages have no idea what they are talking about. Looks to me either they have bad management. Plan on talking to multiple people hoping you are not falsely informed.
Nicole was excellent, great service.will let friend and family know how awesome she awesome
great place, awesome staff Dinorah walks on water. Can't help enough, pleasant, cheerful & very knowledgeable.
Dinorah was very helpful 😁
Outstanding customer service, will recommend to family and friends.
I had a great experience with Nicole.she was all smiles and greeted me at the door.she had great knowledge about the merchandise.i will keep this storage in mind when I need to store my belongings.i will continue to tell my friends about the great customer service i have had at this location.
Rachael the property manager was awesome in helping with my storage unit and supplies!!!!!
My husband and I were greeted promptly. We had reserved a unit on-line. The property is well maintained and clean. The customer sales representative was helpful and friendly.
Rachaele made my public storage experience extremely pleasant, and was always willing to work with me when others wouldn't. She is the reason I will use and recommend public storage to my friends and family in the future. Also a great and secure facility to store your belongings.
Rachaele was most helpful and expeditiously processed my order! The facilities are secure, well lit, clean, and environmentally controlled! I highly recommend this location!
, clean courteous easy access
Very helpful and friendly. Glad I chose this location.
After being given 30 days to vacate our existing storage due to them remodeling we had to find somewhere else, wanted something close to home, that was clean and affordable. Public Storage was the answer, went in today and was helped by Kelly and Rachael, looked after very well, was shown the available units and after selecting on the paperwork was easy and quick, the site is well maintained and very clean.
Dinorah and Nicole are the very best! They are knowledgeable and work hard to help you get the very best deal. Listen to them! They will not steer you wrong!
My experience with Rachale was awesome.she show me all sizes and prices.I felt very comfortable.she's great.
Great location and prices. The process for renting a storage unit was quick and easy. Was able to reserve the storage unit online and was assisted by Rachaele when I came to sign the paperwork. I was able to see the unit and sign the paperwork in 20 minutes.
Moving from Denver to Melbourne , Florida was a journey. Here we need multiple units to store our house furnishings in until we can find a new home. Well we met a true customer service oriented staff at Public Storage of Suntree, her name is Rachaele. From the moment we walked in initially to our movers dropping our goods and we needed more units, Rachaele was right there for us. Thank you, thank you, thank you!!!
Rachaele was very helpful and made the renting process easy.
Great experience with renting a storage unit. We were able to reserve online at a great price and check in was simple. Rachaele was a joy to deal with. She was upbeat, fun, and got us on our way in no time. Very happy with our experience a this location.
It was very easy to rent, very clean facility. Very easy to get in and out.
Staff is professional and easy to work with. The storage areas are kept clean and neat. I would wish that dollys were easily located. At present, you have to search all the sections to find one. If I am alone, I,m not able to move large items. Otherwise, its still a 5!
My in-laws, Adonijah and Ernestine Edwards recently relocated from Colorado Springs, Colorado and needed a storage facility. Great Promotions and great employees. Nick and Mary were instrumental in them choosing the North Wickham location
Great service, good location, very secure and easy access with wide selection of different size units.
This Public Storage facility was very accommodating to my requests. I needed five units with short notice and the staff was very helpful in giving me a tour of the facilities and providing me with the units and accessories I needed. I highly recommend working with Mary, she is very kind and helpful. Thanks!
Rachaele is so very helpful!!! Very pleasant to work with and gives good advice. She goes that "extra mile"!! Thanks Racheale!!
Needed some space for my mother belongings, Chris was very helpful and recommended us the right size unit. The store was clean and paperwork was easy. Thank you Chris!
clean facility, no problems with accessing the unit. Professional.
Great service by Christian. Well lit and clean
Great storage, people are professional and great to work with. They provide top notch services.
Rochelle was very helpful! Clean facility!
The staff is very helpful, the facility is always well maintained.
Clean facility and exceptional customer service. There was no hassle in looking for a storage and prices were very fair. Make sure to ask for Chris.
Was super stressed with moving and storing. Chris took care of me and put me at ease. He showed me the property, which was very well maintained, and made some really good suggestions. I definitely recommend. Even after the hurricane the facility looked clean.
A little pricy close early but clean and professional
New to the area. Went in, guy named Christian was working. . . He really knew his stuff ! I'm on a tight budget so he showed me all the options he had , and there's something for every budget! Christian was even nice enough to suggest some restaurants and things to do when I told him I was new to the area. Great guy! That's good customer service !
I came to your storage property on Sunday and a gentleman name Bill was very helpful he showed me 3 different storage units for my mother and I was impressed on how clean the property was. I must say Bill was determined to rent me a spot but I don't need it until after July. Bill took my phone number and told me he would call me with a storage unit on July 27th which is a 10x15 under air. what a great relief to know that this issue is one out of my way. please THANK BILL.
This location is great I highly recommend renting here. Chris was very helpful and they have a ton of different options to fit any budget.
I stopped in on Saturday April 30, 2016 and dealt with a man named Bill. I was interested in a unit, but wasn't sure what size I needed. He recommend 10x15 unit inside air condition. He was very polite, I felt like I took up a lot of his time, but it did nit seem to bother him. He explained some security measures and also showed me all the supplies that I would need for my move. I don't need a unit until the end of May, Bill explained he could only hold it for 7 days. I will be back at the end of May when I am ready to move. I also stopped by another storage unit down the street and the lady was very rude. I would recommend Public Storage to everyone!
Rachaele was a big help getting situated with our new unit. Location is great. Premises are clean and secure. Would definitely recommend to others!
Chris and Bill are an awesome team. They were both able to answer and recommend all the things i needed. Love the box bundles they offer. I recommend this location for all your storage needs.
Great value, convenient, clean and secure!.
Chris was awesome great place
Quick and convenient. Staff was very helpful and friendly. Bill was especially helpful with making sure I had everything I needed.
Public Storage on Wickham Road (7165 N Wickham Rd) is very clean and has very friendly staff! Would definitely recommend!
I stopped in to inquire about storage i will be needing in January and julie was very helpful with showing me sizes she thought would work for my 2 bedroom home. I have no doubts this is where i will be storing my belongings. Thank you for your patience with all my question julie.
Very clean storage facility, and good security. Nice and friendly staff.
Very helpfully, funny, and caring staff that were extremely knowledgeable. Would definitely recommend!
Suntree Storage is AWESOME - they are fantastic, have totally protected our things, great security, air conditioned, well lighted - very pleased
Clean facility, great prices, and awesome staff. Savannah knew her job, and was very helpful. She was also very receptive to my needs.I will definitely let others know how well I was treated here.
Very clean, and Savannah was very helpful...
Very helpful. Service spectacular Carroll is great. facility very clean
Very convenient and great customer service. Very military friendly as well. Would of received 5 stars but last month rent was increased $30.00. Other than that would recommend to anyone.
Carol is great to deal with.
I stopped by this location to ask some questions about moving. Savannah was so helpful, she answered my questions about storage, products, moving companies and everything. I know when I move in I won't have any issues. Great customer service.
Carol and Savannah were so helpful in answering all my questions. They were both so knowledgeable and personable. I would recommend anyone to come here.
She blessed me with a new home.......... for my storage. I salute her..
I haven't rented a unit yet, but I'll be moving from Florida to Oregon next month and when I reserve a storage unit, I'm going with Public Storage because of the superior customer service and attitude of Savannah at the 7165 Wickham Rd store in Melbourne. Her quick, helpful answers and extremely pleasant demeanor won me over! If this is the customer service standard, then I don't plan on going anywhere else for my storage needs. Thank you Savannah!
Savannah and Colleen were very knowledgeable, helpful and kind. They assisted me in help choosing the correct storage unit. This facility is clean and well maintained with great security. Will definitely do business with them again.
Colleen & Savannah were very helpful and personable in providing excellent service. I travel quite a bit and Colleen worked with me to avoid late fees and was instrumental in helping me to use the on-line payment option. Thanks Colleen, for your patience and all of your reminders.
My experience at Public Storage was wonderful the facility was beautiful and the property manager Colleen were such a great help in explaining all the different facets of what it takes to rent a unit here I would recommend this facility to any one looking for storage
good staff ........needs to lower the prices inside the store
The property is very clean. Savannah and Colleen were very helpful. I would recommend anyone to Public Storage for all their storage needs. Thank you.
Service and customer care were examplary. Colleen guided me through the process with an ease that showed her and the company's concern for public service showing that the reason that it is called "Public Storage" is because of their care to the public they serve.
This was the best experience in a very stressful move over 1500 miles - 1.5 tons of stuff! The rep Mike Reilly greeted us 2 exhausted travelers and had us signed up smoothly in 20 mins - he couldn't have been more understanding, reassuring or helpful! He offered the $1 for the 2nd month deal, carefully explained all we needed to know about the service and even gave us local tips...the best of which was to watch out on Wickam when the Daylight Savings began. Thankfully I did just that - but I saw 2 car crashes happen on that block that same week! Boy are we glad we opted for the top-of-the-line service at Public Storage! (Incidentally many other storage places are far below Public - a short tale follows: When we met Mike we'd already been royally let down by another (unnamed) local storage company - they proved unavailable for 36 hrs upon our arrival in Melbourne - when I visited this other outfit days later they refused to refund our deposit -heck there were even folks LIVING in some of the units! That place was scary run down in a bad part of town and the difference in price was negligible.) So GO WITH PUBLIC STORAGE - they're the best and if ya all do - say hi to Mike Reilly for us!
The facility is clean and well kept. The manager is extremely helpful and knowledgeable.
Great experience, very helpful staff. They really went the extra mile to make their customer service experience the very best around. I highly recommend this particular location for storage solutions if you are anywhere near Melbourne, Florida.
Our home association rents a space at public storage and I am new member the board. I visited our space this passed Sunday to see what we had in storge. I was pleasently surprised how clean the property was, to include both the outside and hall ways of the inside units. It is also close by which is neat.
The LAST place you'd think of to review for personal service is a self storage place, but here I am, writing my VERY FIRST YELP review about them -- they are that good... I recently had to relocate VERY quickly (as in, move out suddenly), and had a bunch of stuff that needed temporary storage. These folks were quick to get me set up so that I could get my belongings out of my previous place the same day, applied every discount and sale price they could think of to help me out, and later upgraded my space when I decided that I'd leave my things for another month. They are VERY friendly, very efficient and were enormously comforting to someone (me) obviously in distress. They are located RIGHT where Wickham bends, if you know the area, and the gated storage area is accessible until 9PM. Thanks to Public Storage my life is back in order, as is my new place! Other reasons they are the BEST: 1. When my credit card on file wouldn't auto charge the rental, they called to remind me, which saved me a late charge, 2. They make follow up calls to be sure you have everything you need. 3. the units contents are INSURED, and the locks they sell are warrantied (In my haste I broke the key off in the lock I bought from them, and they just handed me another one). These are THE GUYS (and gals) to get you all set...and if Mary is there, tell her I said hi!
Colleen, Amanda, Thomas, and BobbiJo were very helpful and professional. Being in the military, I had a short notice deployment come up and this crew got me in a storage unit and supplies to help me pack within minutes; which is crucial when time isn't on your side. ... The biggest unit they have is a 10' x 20'. I could have used a little more square feet, but I was able to make due. This property has both temperature and non-temperature set units. Would highly recommend this storage property!
Being new to the area it was awesome to meet Colleen the property manager and Carol. Colleen was very knowledgeable about the storage and extremly helpful when it came to booking my units. I appreciate that she was patient and made it very convenient for me. Carol was able to point me in the right direction in terms of finding a place for my eighty year old mom. I cannot thank you ladies enough, you made my move easier than I thought it would be. Thanks again for everything!!!! YOU GUYS ROCK!!!!!
Colleen the property manager was so helpful in reserving our storage unit. Very knowledgeable about the property and the units with customer friendly know-how. Also, very clean and well maintained....If you need more reason to store here see Lesley's review below...Amen