Public Storage Self-Storage Units at 20091 Tiburon Way, Estero, FL
Address
20091 Tiburon Way Estero, FL 33928
Office Hours
Mon-Fri 9:30 AM - 6:00 PM
Sat-Sun 9:30 AM - 5:00 PM
Gate Access Hours
Mon-Sun 6:00 AM - 9:00 PM
Storage Facility Features
Climate Control Storage

Car Storage

Small, Medium & Large Storage Units

Indoor & Outdoor Storage Units

Property Manager Lives On-site
Office Hours
Mon-Fri 9:30 AM - 6:00 PM
Sat-Sun 9:30 AM - 5:00 PM
Gate Access Hours
Mon-Sun 6:00 AM - 9:00 PM
Storage Facility Features
Climate Control Storage

Car Storage

Small, Medium & Large Storage Units

Indoor & Outdoor Storage Units

Property Manager Lives On-site
Close Location Details
View Location Details
---

5'x5'

Climate Controlled

Upstairs/stairs

---

5'x10'

Climate Controlled

Upstairs/stairs

---

10'x5'

Climate Controlled

Inside unit

1st Floor

---

10'x8'

Climate Controlled

Upstairs/stairs

Climate Controlled

Upstairs/stairs

Climate Controlled

Upstairs/stairs

---

10'x10'

Climate Controlled

Inside unit

1st Floor

---

10'x15'

Climate Controlled

Upstairs/elevator

---

15'x15'

Climate Controlled

Upstairs/stairs
Nearby Self-Storage Locations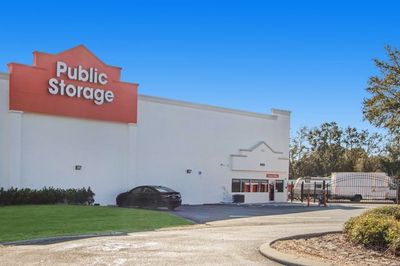 Self Storage Near
8953 Terrene Ct
Bonita Springs FL 34135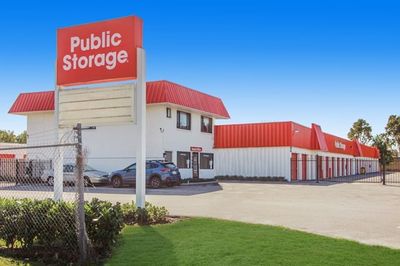 Self Storage Near
15800 Old 41 North
Naples FL 34110
Resources from the Help Center
See what fits in different storage unit sizes
Estero Climate Controlled Storage Near I-75
Estero Public Storage has storage solutions for a range of needs.
At Public Storage, You'll Always Find...
Keypad Access

Friendly Staff

Month-to-Month Rent

Moving Supplies Available

Free Parking

Well-Lit Facilities
Reviews
( 153)
Great customer service by Diana. Very professional and fast service! Highly recommend this Storage!
Helga was very professional and helpful!!
Diana C was very very helpful with securing a unit for myself same day. Very very nice and friendly!
Loved my experience with pubic storage! Would come back when needed, Alexis is amazing! she made the process super quick and simple and made sure I understood every thing I needed to know.
Rented a new unit today and Jessika was extremely helpful! She took the time to show me 2 different size units even though she was busy. Very friendly and attentive! Unit was clean as was the building. Happy to rent here!
Terrible bait and switch. They will take advantage of you. 2nd year update! Phil may be doing a great job welcoming you into your unit/web, but you are in for a big surprise when they keep jacking up your rent! On my last update they had raised my rent to 91.16, and now they just raised it to $116! 1 year update! I was extremely satisfied with them for the first couple of months, but this is a total bait and switch! The first 4 months the 5x10 price was $50.88 and then they raised it to $91.16!!! Total gouging and greed on a huge level! I called them when I got my notice and they said that is how it works. Beware of this shady practice. Call them and if they tell you something different, they are lying. I was in a pinch trying to find a climate controlled storage unit in my area and I came across PS. The manager "D" or Dawaylin was extremely helpful and got us into a unit on the spot. I did have to leave a message about a question and he called me back immediately. He was very kind and knowledgeable. We need more people like him running local businesses!
Phil did an AMAZING job helping me and my friends out!
Phil was amazing and so helpful!!! Thank you Phil!!!
Phil is awesome! Thank you for all that you do :)
AXO loves you Phil!! Thank you for everything!
Phil is an honest, trustworthy, and kind man!! He helped my sorority move into a new storage unit and he handled it the best anyone could have. Super down to earth and loving man! Can't thank him enough for all he did and how professionally he runs his business. I recommend him to everyone!!
Phil is the absolute best!!! He is kind, helpful, trustworthy, and honest. We will definitely continue renting from him and recommend him to all people looking for a storage unit. Thank you so much Phil :)
Phil was amazing and helped AXO so much!
Phil was very friendly, professional and efficient! He showed me the perfect storage space and I rented it immediately. This is a very clean, climate controlled building. The spaces are reasonably priced and secure.
Nice place! Phil the manager is very pleasant to work with.
This place was outstanding! Clean and easy access! Phil was great! He is very helpful and a great asset to this company!
No complaints. Very helpful staff, Phil is great.
Dear God ... run don't walk from Public Storage!!! This is a scam ... it could be a bait and switch. You think you are renting space but will quickly learn you are buying insurance. There is No Way to provide the proof they demand from your personal insurance company. Then they move to "you don't really need proof" ... then disconnect you, then tell you to go back into a location to cancel who tells you they don't have the ability 🙄 in the end ... don't go here or just know you will pay the extra monthly fee for insurance and live your life 😊
Phil was awesome! Very helpful for sure!!!! Thank you. Great Customer Service
Christopher has excellent knowledge and customer service delivery skills.
Best store!!!!! Phil , thanks for the help today!
Phil is the best! Customer service is his main priority.
Beautiful, clean facility and excellent customer service. Phil was very helpful!
Like new...very nice and clean storage facility. Phil, the manager of the facility, is awesome! Very friendly and helpful.
Well after calling around and having a TERRIBLE experience with the Bonita Springs office I waited patiently for Phil(Mgr-Estero office) to call me every day until the right unit came available...that was TODAY! Phil went over and above the call of duty! THANK YOU! Phil
Our overall experience has been outstanding! Kathy and Phil have done a fantastic job in helping us to manage our storage needs. We are extremely happy! Highly recommended. Many thanks from Colin and Cheryl.
Let me just say… PHIL! This business is so lucky to have this man. From the moment I walked in I was greeted with kindness and Phil walked me through every step needed, as this was a new experience for me. I don't think I've ever experienced such great care and customer service anywhere, and honestly I wasn't really expecting it from a storage building. Also, the access is very easy, rolling carts are provided and the building is very clean and well maintained! Thank you Public Storage and thank you Phil!
Phil was amazing and extremely helpful ! He took the time to go over my bill with me and did it in such a friendly manner. Great guy !
Just had a move out yesterday and Phil was very helpful and caring!
Phil is great and friendly! Thank you so much!
Clean, brand new, and well lighted! Very easy to access and good management by Phil, who goes out of his way to be helpful. Definitely recommend!
Nice staff, clean units, but not enough carts.
I've had a unit at this location for just over a year. Today I needed some help with the lock on my unit and the employee Phil was extremely helpful in assisting me. Great storage facility, great employees.
Paul Galitz is the man and he's the reason I keep my things at public storage. Thanks Phil 💪
Phil very help and friendly. Units were very clean.
Phil was very helpful! Great location and service!
No one in office for two days. Online sign up. Called customer service to get security code. Unit neat and clean.
Great, clean sparkling facility and Phil the manager was tremendous! Very helpful and efficient in getting us settled into our new unit. Thanks for everything!
The location was very clean and well maintained. Phil was incredibly helpful and informative about the pricing and storage.
Had nothing but a good experience here. Randy went above and beyond, thank you.
A gentleman Phil at location in Estero, FL was awesome. He went above and beyond with helping us on our issue. It was refreshing to hear someone wanting to help in anyway they could for the customer. Anytime i have called this location or saw an employee, its been all but great experiences. They take the extra step todo what they can in any situation because they are all about the customers.
The manager Phil helped make sure I knew the best steps to take to keep my items in long term storage while also walking me through the whole facility. A great place that is helpful to their customers!
Gabriel was incredible!!!!! We made the move from NJ to Florida and weren't sure of just how many units we'd need or how the process worked. He helped us every step of the way and made this so easy for us. Thanks Gabriel!!!
Phil was very helpful and made renting out a unit very seamless. Also, enjoyed Phil's stories about KISS.
We now have two awesome storage units at the Estero location .Thank you to Phil for always going the extra mile for his customers.He is professional, hard working and always willing to help when needed! Public Storage in Estero is clean and well maintained!
Phil was amazing to work with! 👏
Phil was so helpful, nice and efficient!! Great guy! Thank you Phil !
Phil was amazing, he was so helpful with helping me with the moving process
Phil was amazing so personable and kind. Patient and explained everything to us. Would definitely come back for quality service.
This facility was very clean and litter free. I've had storage units in which trash littered the hallways. The young lady Brittany at the counter was extremely helpful and pleasant. She went above and beyond making sure I had everything I needed. I would definitely recommend this facility.
Nice young lady at the front desk her name is Brittany… Office was nice and cleans and she helped me with all my moving needs and questions.I definitely will recommend this Public Storage to anybody
Communication & customer service not the best, especially regarding general updates and assistance via the app, text, or phone (ie., reaching a human). There is also issues at times with follow through with the office too. It's a bit frustrating. Facility itself is fair/ok. With the storage shortage, and hassle moving units, issues are livable. That said, I will list some ongoing peeves: The overhead lights are motion detector lights constantly go off while in the unit & running around waving arms in the dark to get them back on is definitely that has happened. I sometimes feel it smells musty, which is a bit concerning, but often an issue with storage units. There are supposed to be stairs in case of fire per elevator, but there's no posted map of the facility, so who knows if they actually exist? The building Access is not 24/7 and only the office hours are posted... the building times aren't posted on the door or anywhere else for that matter... so if you work, need access before/afterwards, and forget or remember incorrectly, it's a waste of time & harder to plan around. By the way, the limited code/app Access hours are now for Building AND ELEVATOR. It used to be that once you are in the building, you could still use the elevator to your unit after building access ends. But now, let's say, if you haven't finished up in your unit & it's unlocked/open with stuff on cart to go to your car... and you go to the bathroom downstairs... if it's even a minute after 9:00pm, then you are screwed until it opens again. They do have a corporate help phone number, but again, you can't get through. Who knows if you they could help even if you could talk to a human? But on the plus side, because there is no physical gate, you & your car don't get locked in the parking lot after hours.
Anthony was great! Very helpful
What sizes of storage space do you have available and the prices
Bonnie, was excellent and very helpful, professional and, got us in and out, very happy!!! GIVE HER A RAISE!!!!! She's awesome
Bonnie is the best, she is always ready to help and is very accomidating with your individual needs.
Front desk staff here in Estero was fantastic this afternoon!! So kind and helpful, I couldn't be more satisfied with my experience with Public Storage. Highly recommend this location for your storage needs.
Great place! Storage units are clean and well maintained. Bonnie was very friendly and professional.
Great place always super clean and Manager Bonnie is really helpful.
We recently switched to Public Storage and glad we did! Bonnie was very helpful in getting our unit all set up. The place is clean and convenient!
Easy process by renting online. Bonnie explained everything well.
Bonnie was outstanding and very helpful. She assisted me with finding a perfect unit, and helping me get there.
Phil really really has helped our family a great deal! I mean, literally, Phil helped us put a very large appliance dolly into our small vehicle. He has gone way beyond the call of duty. Truly we are so happy with Publuc storage in Estero. Wow!
Bonnie was very helpful and knowledgeable of the process. The facility is spotless and secure. I would definitely recommend this location.
Very nice and well maintained. The manager, "D", was helpful by helping us out with getting our moving truck into the lot. We required some extra accommodation because of our truck size and he helped us out. Moving is never fun but this place is stress free and easy to use with a friendly, helpful staff.
Needed a unit fast and D was so much help. Second time using them and everything has been smooth. Thank y'all !!
Trice was super Awesome and professional. Please come and see her if you need Storage in Estero!!!
Great location. New and very clean.friendly staff and very helpful.
Really great place to store your things, accompanied by terrific customer service. D was extremely helpful keep him around!
I have had a unit at this location for almost a year. Public Storage took over the complex this summer. I have always had my unit on Auto Pay and the payment comes out every month. My payment was withdrawn from my account on 10/03 automatically like always. On 10/11, I get a call from the property manager stating that the district manager told him to put a lock on my unit because I had issued a chargeback on the payment and that I still owed my payment. I was confused because the payment had already went through. I explained this to the property manager and he told me he would contact his district manager and let her know and that he would call me back. He also advised me to call the "We Care" 866 phone number to see if they could help. I call the number and then they tell me that I have to contact the property manger. 3 days go by and I finally decide to drive over to the location to see what's going on. I go in and talk to the property manager and show him proof on my Chase Business Banking account that the payment had went through and also that it shows the payment processed on my public storage account online. He tells me yeah I see that you paid and I will email my district manager and let her know. He also tells me to email the "We Care" team and attach the documents I had so they could be uploaded to my file. He then told me to follow up with them by calling after I did so. So I do this and then the lady on the phone tells me that they can't receive documents through email and that I will have to print them out and take them to the property. At this point I'm getting frustrated because my time is being wasted. I take the documents to the property and the manager states that he will upload them and that the district manager is on her way and he will show them to her and give me a call. I never receive a call and call the property on Friday. The property manager tells me that his district manager said that my proof of payment didn't matter and that my account stated that there was a chargeback and that I had to pay. He also told me that she said someone must have hacked my account and disputed the charge. My mind is blown at this point and now I'm pissed. The property manager tells me there is nothing that he can do but I can call the "We Care" number again. I call the number and apologize to the lady in advice that I'm about to go off. I'm on the phone with her for 35 minutes as she is trying to look into what's going on but she still doesn't know. She waived the late fee from my account and also requested a credit for the amount of the payment public storage says I owe. She also says that she is escalating the issue further up and that she will call me back by end of business hours on Saturday 10/16. I ask if she is really going to call me back because no one has yet to do so. She says yes I will call you back for sure and I'm leaving a sticky note on my computer. Guess what!? I NEVER RECEIVED A CALL BACK. This property and the people I have talked to have provided the worst customer service I have ever experienced. I have never not made a payment on on anything nor have I ever disputed a charge. The fact that the district manager has the audacity to state that the documents I provided to prove I paid don't matter and that their system shows a chargeback so I must pay again is absolutely ridiculous. Also, her stating that someone must of hacked my account is the dumbest thing I have ever heard. She clearly shouldn't be in her position as the way this is being handled is completely unprofessional. What blows my mind the most is that clearly no one at this company knows how a chargeback works on a credit card. ONCE A PAYMENT PROCESSES THE ONLY WAY FOR THERE TO BE A CHARGEBACK IS IF I CALL MY CREDIT CARD COMPANY (CHASE BUSINESS) AND DISPUTE THE CHARGES AS FRAUDULENT OR IM DISSATISFIED WITH A PRODUCT/SERVICE. I NEVER DID THIS AND ALSO CALLED CHASE TO DOUBLE CHECK. CHASE STATED THAT THEY HAVE NO IDEA WHAT PUBLIC STORAGE IS TALKING ABOUT BECAUSE THE PAYMENT PROCESSED A WEEK AGO AND THAT I NEVER CALLED THEM.
Dawaylin was very helpful Called within hours of my inquiry of a unit and was very professional
Mr. D, was very helpful and oriented on what my family needs. I would recommend this facility at any given time
Always helpful and there to answer all my questions
Karen was amazing getting us into our 5x10 unit! I'm so happy she was there to greet us with such a smile face and great personality!
This storage unit is affordable and has great service. Karen was very helpful, sweet, and funny.
Stopped in to help my friend move his items in, D at the desk was very helpful, I appreciate y'alls service
Dawaylin was great! Very helpful with booking our storage unit. Thank you!!
Stored my things here for summer break, very clean, helpful and friendly staff especially D he made our visits a lot easier with each visit.
Dawaylin is so pleasant, well-mannered, courteous and helpful! In today's world of anger and rudeness, I find his behavior to be exemplary! Let's all be kind to each other as Dawaylin!
D was very kind and patient. he got us out of our lease quickly and helped us throw all things away. Thank you D! We appreciate your service ;)
My guy D at the front desk hooked my battery up and got me back on the road. I'm so thankful for his help, God bless you!
Dawaylin was great with helping me and my boyfriend pick out supplies to help make our move quick and easy! He was great! Thanks for all your help D!
Dawaylin was very helpful with moving my tv ! I would definitely come back just because of his customer service…. phenomenal !
Dawaylin and the staff are very helpful He made renting easy, fast and convenient. Five stars!
Dawaylin got me checked I in minutes and kept the process simple and easy
My daughter just purchased her first home and went to get supplies. Dawaylin was professional and helpful and got everything we needed to move. Thank you for all your help!
Dawaylin is a great addition to this facility. Always very helpful and kind. The cleanest storage facility we have ever been in.
Good secure storage & service
Super convenient and great service. Dawaylin was very helpful.
Dawaylin was super helpful!
Im a College student and needed help taking items upstairs since elevator was down. Dawaylin helped me get it done. Great customer service and personality!
Dawaylin was super personable showed me to my unit and told me where to park for the easiest unloading. Cold A/C and carts provided as well as a large elevator for the upper floors, couldn't ask for more.
I called the Estero Store and they did not have the unit I needed so Dawaylin helped me get on line and rent from another Public Storage location which happened to be closer to my house. Dawaylin was very professional and helpful! Thank you!
I rented a couple units in Public Storage in Estero. Thankfully, I worked with Dawaylin both times. He was professional, courteous and patient in getting both units set up. A great representative of the company! Thank you Dawaylin!
I rent storage at tiburon way estero and i am so happy with the feont desk 👦 name its D he is very nive all the time when i am in the building
D is a great guy to work with! Very personable. Smooth and easy process to rent a storage unit.
Dawaylin was very helpful. A very easy process.
Dawaylin did a great job. We are already renting there but needed more space. He found us another unit very close to the first one. Thank you!
Stephanie was amazing. She was very helpful and made our experience wonderful!
Dawaylin did a fantastic job with helping me rent a unit
Dawaylin was excellent. Really great communicator who put us in the locker we were looking for at a great price!
We have been there for 6 months and our rates increased 15 a month. They get you in on a deal and then jack up your rates...not happy!!
Great facility, nice staff and ease of payment
Staff was available and responsive and very nice. Facility is beautiful and new and super convenient for me.
Very clean & friendly staff!
Very clean, air conditioning, office is extremely accommodating for your needs.
From start to finish, the whole process went smoothly. The place is immaculate and well lit.
Very clean and the staff is very friendly and helpful. Easy access and secure entry! Highly recommend !!
We were i impressed with the CubeSmart personnel and the layout and cleanliness of the building. We also like the three levels of security.
Currently renting 3 units. In transition between house sale, rental and home building which is already chaotic. The process @ this CubeSmart was fast and easy, making things smooth! Lee and his team have done an amazing job. This facility is well managed, clean and secure.
Thank you for all the help - outstanding experience.
Jessalea was so understanding and helpful! Highly recommend
I have not checked into my unit yet, however, the service that I received from Lee over the phone was outstanding! Professional, courteous, knowledgable, cooperative, problem solver, all in a very friendly tone and demeanor.
Lee Lake was very nice & every thing he promised he did..thanks to Lee
Friendly helpful staff and clean facility
As a seasoned storage rental customer, I know a great facility when I see one and this facility is the best. I was referred to this facility by a friend of mine (Randy Hicks - see his review). We both moved our storage needs from a Storage America facility that can't hold a candle compared to Cube Smart. Great location, easy access both from the street and within the facility with double wide entrance doors just a few steps from your unit. I just rented my 5th unit this morning and received a delivery from R&L Trucking in a 54 foot trailer - access to the facility from a long tractor trailer is not a problem. This CubeSmart has whatever moving or packing supplies you need and they are prominently displayed in the showroom. Very convenient location and security will be the least of your worries. You won't find a storage facility as clean and with perfect climate control anywhere. Lee & Jess are great managers of this facility.and they make you feel like family. They bend over backwards to insure the rental process is quick and efficient. Always acknowledge me by name and ask if they can be of assistance or if I need anything. I would give this Cube Smart location 10 stars - unfortunately the scale only goes to 5 stars.
Staff was very professional and helpful. Facility was very clean. Would recommend to anyone looking for storage space.
Jessie was very helpful and friendly! The unit is very clean and she took the time to explain everything to us! Would highly recommend.
The building is brand new. The General Manager was the consummate professional. She explained everything to me and took me on a dry run on how to enter and exit my storage unit because it is on the second floor. I would highly recommend Cube Smart to my family, friends and acquaintances.
Just love this company! Very professional, clean secure storage, excellent storage rates. Been to other storage places and you go well above and beyond my expectations
I rented a 10x20 storage unit a few days ago from CubeSmart #5861 . Everything went smoothly, the unit was clean, along with the entire CubeSmart facility. The staff answered all my questions, and they were always very helpful, friendly, and professional. The General Manager, Jessalea was terrific.
Great customer service and with the stress of moving across the country, the staff was very accommodating to my needs .
smooth, quick, easy. Lee did a tremendous job.
Very clean and all employees we met were terrific. We're happy campers!
Outstanding customer service. Jessalea was fantastic!!
Jessalea is the best. Friendly, knows her stuff. Beautiful site.
Very good experience. Jessalea the General Manager went above and beyond. I highly recommend this location.
Wonderful people! Convenient & pristine facility. Thank you so much! Love the climate controlled units.
Thank you for making the move a wonderful experience. Very appreciative for your assistance in resolving a situation with Unit 1501 several days ago. You guys are the best.
Penny was awesome! Very helpful and answered all of our questions. Really recommend!
Penny was super helpful and made the process as easy as can be! Thank you!
I have never used storage before. John & Jessalea made the whole process so smooth & comfortable. I trust that my items are in a great place. The facility is beautiful. Perfect location. Amazing customer service. I give them a 5+ star.
I love my CubeSmart storage facility!!!! Store 5861 just opened about a quarter mile from us and I couldn't wait to go in, look at units, and rent. I wanted to get rid of some stuff in my garage and even empty out some closets inside my house. General Manager Jessalea was WONDERFUL - showing my wife and I around the sparkling new and clean facility. She was so helpful in getting us set up with a unit, a lock and stepping us through the access procedures. This place is so convenient to my home and is the perfect place to store items. By the way, this CubeSmart storage facility is so BEAUTIFUL on the outside that it looks like an upscale office building! I highly recommend CubeSmart for your storage needs -- friendly, professional and they offer a wide variety of storage options.