Public Storage Self-Storage Units at 8953 Terrene Ct, Bonita Springs, FL
Address
8953 Terrene Ct Bonita Springs, FL 34135
Office Hours
Mon-Fri 9:30 AM - 6:00 PM
Sat-Sun 9:30 AM - 5:00 PM
Gate Access Hours
Mon-Sun 6:00 AM - 9:00 PM
Storage Facility Features
Boat Storage

Car Storage

Climate Control Storage

Indoor & Outdoor Storage Units

Property Manager Lives On-site

RV Storage

Small, Medium & Large Storage Units
Office Hours
Mon-Fri 9:30 AM - 6:00 PM
Sat-Sun 9:30 AM - 5:00 PM
Gate Access Hours
Mon-Sun 6:00 AM - 9:00 PM
Storage Facility Features
Boat Storage

Car Storage

Climate Control Storage

Indoor & Outdoor Storage Units

Property Manager Lives On-site

RV Storage

Small, Medium & Large Storage Units
Close Location Details
View Location Details
---

4'x5'

Outside unit

Drive-up access

---

5'x5'

Outside unit

Drive-up access

---

5'x5'

Climate Controlled

Inside unit

1st Floor

---

5'x5'

Climate Controlled

Upstairs/elevator

---

10'x12'

---

5'x8'

Climate Controlled

Upstairs/elevator

Climate Controlled

Upstairs/elevator

---

5'x13'

Outside unit

Drive-up access

---

5'x15'

Climate Controlled

Upstairs/elevator

---

7'x13'

Outside unit

Drive-up access

Climate Controlled

Upstairs/elevator

Climate Controlled

Inside unit

1st Floor

---

10'x10'

Outside unit

Drive-up access

---

10'x13'

Outside unit

Drive-up access

---

14'x13'

Outside unit

Drive-up access

---

10'x15'

Climate Controlled

Inside unit

1st Floor

---

20'x10'

Outside unit

Drive-up access

Climate Controlled

Upstairs/elevator

---

10'x20'

Climate Controlled

Inside unit

1st Floor

---

10'x25'

Climate Controlled

Inside unit

1st Floor

---

10'x30'

Climate Controlled

Inside unit

1st Floor
Nearby Self-Storage Locations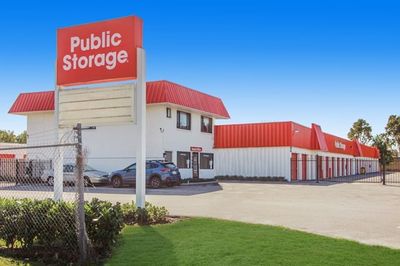 Self Storage Near
15800 Old 41 North
Naples FL 34110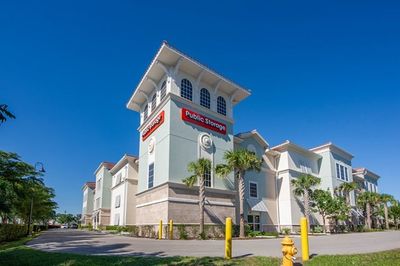 Self Storage Near
20091 Tiburon Way
Estero FL 33928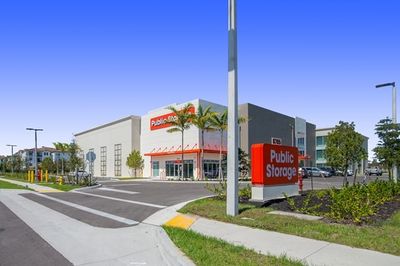 Self Storage Near
8705 Addison Place Dr
Naples FL 34119
Self-Storage Near Bonita Springs
Resources from the Help Center
See what fits in different storage unit sizes
Bonita Springs Storage Units Near Highland Woods Golf & Country Club
Bonita Springs self storage is conveniently located just minutes from US 41, also known as S Tamiami Trail. This expansive storage facility is proud to serve to Bonita Springs residents, and is located just a few minutes drive from the Bonita Bay neighborhood.
Golf enthusiasts frequenting Highland Woods Golf & Country Club will love the ability to stow golf clubs, bags, shoes, and water bottles in our versatile 5x5 storage units and 5x10 storage units. We know that an active, hobby-filled lifestyle can often lead to accumulating equipment that you end up dodging in the garage, spare bedroom, or basement. Clear clutter once and for all and bring these items to your personal storage unit, centrally located and easy to access with convenient business hours.
Donate all the odds and ends you don't need. And for everything else, there's Public Storage. Our 5x5 storage units are also ideal for those items that you don't use on a daily basis, but can't throw away. Boxes of legal and tax documents, water skis, winter coats for vacation, that antique dresser you're refurbishing–stow it away at our place, so you can have peace of mind at yours.
Retirees who are moving to this beautiful, pristine community will find that our popular 10x10 storage units are ideal for a couple who's downsizing. Maybe you're getting rid of your house and moving into a more manageable condo or apartment; our 10x10 storage units are perfect for storing the contents of a two- to three-bedroom home.
For families with kids in tow, our 10x25 storage units and 10x30 storage units can store the furnishings of five to six rooms. That includes mattress sets, entertainment centers, dining room tables, and even washers and dryers.
Whatever size storage you choose, rest assured that you're getting the biggest and best in value. Stop by today.
At Public Storage, You'll Always Find...
Keypad Access

Friendly Staff

Month-to-Month Rent

Moving Supplies Available

Free Parking

Well-Lit Facilities
Reviews
( 400)
Randy, the property manager goes above and beyond to support his customers
This storage facility is great. Clean, air conditioned and safe. Randy is awesome to deal with and he goes out of his way to help you however he can.
The building is clean and well maintained! Manager Randy is extremely helpful and knowledgeable. He made our move-in experience easy, He is always there to help!
Helga and Randy are knowledgeable and professional in every aspect. The facility is always neat and clean. I feel confident in knowing my storage items are safe and secure.
Great experience storing our daughters college room for the summer. Randy was very helpful and made the exit process very efficient. Highly recommend.
I have been doing business with this public storage for a while and customer service is outstanding, thanks to Randy who really went the extra miles with our requests!
This is a great storage facility. Reasonably priced, clean, easy but secure access, plenty of carts for moving things in and out, and FANTASTIC service from the manager Randy! He was super helpful in making this experience stress free. I highly recommend!
Randy made both halves of our move as smooth and painless as possible. He helped us with the gate code app and was super communicative during the length of our stay. The storage unit was spotless when we received it, the padlock was right where he said it would be, and he was very supportive throughout the whole process. If I ever needed a storage unit again in southwest Florida, I would definitely use Public again. Thanks, Randy!
Randy is AMAZING! He made my transition to a new unit seamless. Not only did he give me options for a new unit, he went above and beyond and walked me throughout the property helping me pick out the perfect spot.
Randy is great! I was dreading my move out, thinking it would be a hassle and more fees would be applied, my experience was the opposite. Randy answered all my questions my move was smooth and easy. I rented a climate controlled unit there for three years and never had an issue. They kept up to date and when hurricane Ian impacted our area. The facility is well-kept, very clean with multiple units of all sizes available. I will definitely use again if needed.
Love the convenience and location. Always clean. Randy is always really helpful and nice.
Randy was amazing to work with. He had great customer service, knew exactly what I needed, and expedited my check in. This is also the most clean storage facility I have ever seen.
Randy, was courteous, kind, friendly, helpful, and always a smile & a Hello when arriving! Randy was a pleasure to work with. Randy made my job of emptying friends storage unit easier and less stressful. I recommend this storage facility and their employees and of course Randy!
Yesterday, I had to find a storage unit for my RV travel trailer before traveling overseas. Beginning with the first call to inquire about price and availability, Randy was more than helpful. He went WAY out of his way to make things work for me. After completing the check-in and parking of the trailer, I had the distinct feeling that I had never before experienced such a high degree of professionalism and friendliness in a business transaction. I wish the best for Randy, and I highly recommend his services at Public Storage to others.
I was about to leave a 1 star when Randy intervened. He's super efficient. Having left some items in storage while I went to Europe for a time I have been trying to resolve an issue with charging my card for payment for weeks now. He kindly explained that Laura the district manager had been badly injured and was on medical leave. Get well Laura! And thank you to Randy for resolving with terrific service!
Gentlemen from storage saved our part from dumpster!!!
I'm very happy I picked this storage location. Randy, the property manager always goes above and beyond when addressing any questions or last-minute requests, and he is very diligent when resolving technical issues, or when one is looking into switching storage units. The location is very convenient and central, and the fact that I can park right next to my storage unit is a big plus. The facilities are well kept and clean, customer service is consistent and welcoming, and the prices are way better compared to nearby storage facilities where service is not as good. Thanks so much Randy for the awesome customer experience!
Came in to pay on unit ebony was a pleasant smile very nice as well
Beware. Late fees were applied on the day my monthly bill fell due. Despite me giving my card details and being led to believe my card would be charged monthly until I decided to cancel. It was not and a $ 25 late charge was made against my card. A total con job. Very angry about this. And you can never seem to get in touch with anyone//customers are kept at a distance.
The owner is this storage facility is a pleasure to work with! Very clean and well kept. Highly recommend!
Never too late to review when you get good service. I rented from here from February last year till February 2023. I can say that Randy is an outstanding manager. I rented a parking spot from here and he called to let me know one of my tires was low on air. What storage facility does that! Kudos to you Randy for excellent customer service and support!!
Randy is THEE best. Aside the fact he is very personable and funny, he is all around just a great person. He is good to his word and so helpful. He put me on a waiting list as promised and actually followed up with me when a space opened. I wish everyone had customer service like Randy does. You have to go see Randy if you need storage.
Totally excellent storage facility. The facility is clean, well maintained, reasonably priced and exceptionally run. Randy, the manager, goes above and beyond to make sure your move in and experience here is outstanding. I highly recommend this storage facility without reservation.
Randy was excellent in facilitating a transfer to another storage unit that better fits my needs. He does an excellent job managing this property.
Randy was awesome for helping me get an air conditioned unit within one day. He made me feel safe and assured me that the whole location is gated for safety. Very professional experience!
Randy the manager is the best!! He is very proficient, polite and accommodating.
This is a great place to store your stuff. Climate controlled great security. Open 6AM to 9PM 7-days a week.
Since Randy has been the onsite manager my interactions with him are very professional. Randy is there to help those who have difficulty with the gate code or their cell phone access. The facility is clean, the office organized. I'd give Randy a rating of 9.5👍
Randy is the storage expert you can trust, he helped us find a great deal! The property is safe and clean!
The Manager "Randy" is one of the most helpful, thoughtful, and professional individuals to work with. Any concerns or questions I had were addressed promptly and with respect for my needs. In some cases he went above and beyond assisting me with orchestrating my container delivery process helping me with advice and experience. Aside from Randy's great service the facility is well kept, clean, and large to accommodate a wide variety of storage needs. I do recommend trying this establishment for anyone interested in storage space.
Randy at Public Storage in Bonita Springs absolutely ROCKS!! He knows and anticipates every question one has about renting a storage unit. He actually lives on the property and that added to my confidence as I would come and go throughout the operating hours. Since I was collecting and storing my only belongings after being totally wiped out by Hurricane Ian, I needed confidence and security. Public Storage provided it! The boss, whoever that is, could NOT improve on the service and guidance, and confidence rendered by their star employee Randy. And, I thank you!
I cannot say enough kind words about RANDY. I am the store manager for Calvin Klein and have had two units majority of the year. He keeps my business because he is informative, kind, goes out of his way to help and just has an amazing heart. We appreciate this service as it is what we give to our clients in our stores. Thank you!
After failing to make use of a CubeSmart storage unit in Fort Myers with the aftermath of Hurricane Ian, I turned to this Public Storage location in Bonita Springs for help in storing the belongings my family managed to salvage from our destroyed home after a friend's recommendation. Randy made the whole experience absolutely stress free with his professionalism, knowledge, and friendliness. He would give sound directions that helped make the whole process go smoothly both when applying to rent out a unit and upon vacating the unit. If this message reaches out to him, I'd like to express my deepest gratitude and wish him continued success and good health!
Dear God ... run don't walk from Public Storage!!! This is a scam ... it could be a bait and switch. You think you are renting space but will quickly learn you are buying insurance. There is No Way to provide the proof they demand from your personal insurance company. Then they move to "you don't really need proof" ... then disconnect you, then tell you to go back into a location to cancel who tells you they don't have the ability 🙄 in the end ... don't go here or just know you will pay the extra monthly fee for insurance and live your life 😊
Randy was so helpful when we lost home due to hurrican Ian. We will never forget how kind and helpful he was.
Randy helped me and my family out a lot!
Rented my first unit, Randy got me what I needed, and he was awesome! Great and easy transaction.
Just rented a unit and service was excellent...Randy was awesome, he made it easy to get this done.
Randy is awesome. Very clean property. Excellent customer service
She was efficient and helpful she had a great additude
JoEllen was very helpful and had a very good additude
Fantastic experience from beginning to end. Need space? Here's your place.
I moved out of my unit mostly due to a large price increase not long after I moved in. I always paid by automatic deduction the first of every month. I notified them I was moving out on the 16th and when I went into the office I asked the lady how I get a refund of the unused portion from the remainder of the month. She told me I had to call the main office and gave me their number. Upon calling them I was told that they don't credit unused prepaid portions of the rent paid. It would have been nice if the lady had been honest with me in the first place. I'm sure they rented it to someone else and collected double rent for that remainder of the month. UNETHICAL BUSINESS PRACTICES.
So far so good. Just rented the vehicle parking space recently. Randy was quick, efficient, and informative.
Randy Was a very polite and very well mannered person the personal service was awesome thank you Randy. D Johns
Would just love to applaud the work of the two employees I believe were named Melanie and Randy! They were absolutely so sweet and helped with the process of getting a unit made it so easy! 10/10 would definitely recommend renting from here great people and prices were great also! Just wanted to say thank you lots!
I cannot say enough great things about our experience with Public Storage and our wonderful local manager, Randy! Our house was seriously damaged by Hurricane Ian. We had a lot of things going wrong. Everything at Public Storage went right! The first space we leased was too small. Within a few days, Randy got us into a larger unit. We had to line up movers. We had three days to transfer. Everything went smoothly. Our belongings are secure in a climate controlled unit. Now, we just need to figure out how/when our house will be put back together. Thank you! Thank you!
Thank you Randy for for helping us with a 10x15 storage unit on such short notice after Hurricane Ian took our roof off. We realized this was not going to be large enough and Randy told us to wait, something will come up. This is difficult trying to line up movers and wondering what you will do if nothing larger becomes available. Randy again said make sure you answer your phone when I call. He was a life line for us. He found us a 10x20, the movers came , it was super clean and our things fit. What a relief to us to be able to check this problem off our to do list. Randy, is professional, cares about your moving issues and we would recommend Randy and this Public Storage in Bonita Springs to store your home goods in climate control spaces. Thanks Randy for all your help.
Randy was the best, he knew his buisness well, made us feel very comfortable and safe, and storage unit he gave us was perfect at a great price for our needs. Thank you so much Randy for making us feel at ease..
Carla, from the store on 15800 Old 41in North Naples, is awesome, she could not have been more helpful.
This was our first time using a storage unit. We moved from a house in NJ to a condo in Bonita Springs last week. When I spoke to Randy on the phone he steered us into an affordable unit knowing that we're probably gonna have stuff there for quite a while. And he explained everything clearly and yesterday when we showed up with the moving truck he was there to greet us and make sure I knew how everything worked. He is on top of his game. Can't go wrong here.
Nice and clean storage. The manager Randy is super easy going, friendly and helpful
Randy was great! I've had a storage unit with this location multiple times! Always so nice and prices are affordable! Definitely recommend this company to store your belongings!
Randy was very kind and helpful I appreciated his service
Had nothing but a good experience here. Randy went above and beyond. Thank you
Overall good experience in the end. The property manager made it right in the end but corporate does not designate very much power for them to run their property. I would give 5 stars solely on the basis of the current property manager.
I pay for an air conditioned unit and when I went today it was HOT with no A/C. The manger did come and tell me the A/C would be fixed next week. I do hope so since it is to Hot up there to stay and go thru my stuff in the unit.
Karen was fabulous!!! Very helpful and a huge help. HIGHLY RECOMMEND
Nice clean location, ask for KAREN, SHE IS FANTASTIC. Helped us big time
Karen was a great assistant. She helped us get exactly what we needed when our unit we looked at and reserved suddenly become unavailable during her reserving. I highly recommend this location and her. Great person!
My husband and I needed a storage unit that would allow access for a large truck to pick up a pallet, Karen was very kind and helpful in our search! Highly recommend!
Sarah was being very helpful helping us find a unit for our needs.
Sarah was very helpful and professional in getting me set up in my unit. Much appreciated
Easy in and out access indoor storage is air-conditioned and dry with plenty a room to move your supplies in the storage area
Professional, efficient, economical. Great experience! Give Sarah and Anthony a raise!
Sarah deserves 10 Stars!!!
Way to go Randy and Sarah! He guided me to the best unit for my needs and she helped me open the gate with my phone! Great customer service
Sarah and Randy helped me find a great unit, best experience!! She showed me how to open the gate with my phone and protect my belongings in storage. Thank you!!
Sarah was great thanks so much!!
This public storage location is amazing. The office staff especially Shara is very kind and easy to work with. I love the air condition storage and I love the automation of entry into this very secure facility. Keep it up everybody are doing great
Sarah She was extremely helpful and kind
From the first time meeting Sarah at Public Storage she took care of me. Gave me great advice. Now 7 months later needed a smaller unit. She was the same great person again. Pleasant and always professional. That is why I do business with Public Storage.
Thank you Sarah for helping me get the best unit for my needs and showing me how to open the gate with my phone!!!
I was running late and Sarah was extremely patient and helpful. I was only there to empty out a unit, but she walked me around, showed me the closest entrance and even gave me recommendations on where to donate the items I did not want. Outstanding customer service. Sarah went above and beyond. Thanks and keep up the good work. 🤗
Sarah was very diligent and showed exactly what was needed for the storage unit needed she was polite
Sarah has been extremely helpful and courteous in helping to setup storage for us. Great service!
Sarah was excellent. Very efficient and a pleasure to do business with.
Sarah and Celso helped us find a great unit for our needs and even helped me open the gate using my phone! I'm so glad we went here
Nichole and Sarah were extremely knowledgeable and helpful in getting us into our trailer storage. Highest rating.
Always a good experience at public storage. Sarah always helps me out and is very professional and is very nice ! Would recommend it for anyone who needs a storage unit !
Sarah was great very helpful with finding a storage space that fit our needs. Great location great service.
Sarah is friendly and helped me open the gate using the Public Storage App!
Very positive experience!!!
Sarah was fantastic. Great personality. She waited for us to arrive as we knew it was close to closing time. We truly are thankful for her help.
Sarah was a great help from start to finish with everything. Great customer service and will definitely recommend the public storage in Bonita Springs!
Sarah was very friendly and helped me pick the perfect space for my trailer at a great rate.Thank you so much for all your great help Sarah
Wonderful very courteous and informative. Appreciated all of her help.
Sarah was amazing and helped me get a unit while it was pouring down rain. Great service
When you go there ask for Sarah ..... she is amazing and she truly has great customer service skills and with out her help I wouldn't have been able to get my problem solved as swiftly as I did .
Sarah was very organized and courteous. She showed me to my unit made sure I understood how to access everything and made the paperwork quick and painless.
Sarah is courteous and helped a difficult situation. Great customer service
Huge storage facility. Better prices than all the other places I called. They actually have the AC on here! Only thing I don't like is if you need assistance there is only 1 person in the office so be prepared to wait a very long time. We waited right at an hour while the employee helped 1 customer get a new storage unit!?
Years of loyalty and they refuse to repair insulation and damaged ceiling above my unit. Looking for another facility.
Bravo Sarah! Sarah the manager on duty was caring helping me settle in with my furniture she took her time showing me the facilities answered all of my questions. I recommend this particular location having Sarah at the helm. She is certainly an asset for Public Storage.
Sarah was friendly and considerate! Definitely the BEST place to go for self storage!
I needed a space for my trailer and Sarah made the process really easy. Friendly and clean!!
Sarah and Booker awesome experience!
It is the first time that I rent a storage room and Pail and Sarah are very kind, everything made me very easy, I am very happy
Sarah was the whole reason we used this place. It's far from home but her attention and care told us this was the place for our storage. We feel confident our stuff is in good hands. Thank you Sarah!!!
The desk lady is helpful and nice.!
The staff is beyond helpful, you can tell Sarah truly wants to help everyone that comes through the door. Amazing experience
Sarah helped me get a great unit and open the gate with my phone!
Very helpful, friendly and knowledgeable.
It's your typical storage unit with one exception. The young "lady" that works in the office was the most rude individual I've dealt with in a long time. So rude in fact, that I moved my belongings to another storage company five miles further from my house. I know companies are desperate for workers, but I wouldn't hire her if she was the only person willing to work there. She'll put you out of business.
Both the women there were very helpful and respectful through the process. Would highly recommend.
Sarah is extremely helpful, knowledgeable, and accommodating! She sold me on Public Storage!
The staff was super helpful, especially Sarah, she went above and beyond to assist us as we transitioned out of our unit. WE actually kept Public Storage as our spot to store things in Tampa due to the great service received at 25841(Bonita Springs). Thanks for all you do.
Lucky to have this Public Storage!! Sara is always helpful and super friendly!! Its clean and neat!! I always feel safe going there!!
My experience with Sarah was a pleasure and she was so courteous it made me feel right at home:) Jeanelle was also a delight to work with. I feel alot better about leaving my boat there after meeting Sarah and her coworkers. Keep up the great work guys!
Tregua helped me access my unit using my phone and is so friendly!
Everything was fine and worked as expected. Only issue I have is no prorating on rental. No matter what day of the month you rent, you pay for whole month. No matter what day of the month you vacate the unit you still pay for whole month
Sarah was amazing! Had all the answers and very friendly!!
We were pleasantly surprised when we visited the public storage facility for the first time. It is spotless, well-managed and very reasonable! Daniel and Sarah are super friendly and helpful!
Trinity was so helpful and very pleasant to work with!
Rates are now more than double what they were two years ago. I'm looking for a less expensive place.
I am very pleased with Public Storage. The management has been extremely helpful with determining my needs, the checkin process and with following up to make sure my move-in went well. Highly recommend!
Excellent service. Returned to add to our storage needs. Glad we could get help solving our storage needs.
First time I've ever needed to store something. I learned Public Storage is fair and professional. Thank You Sarah.
Tim and everyone else in the office were extremely helpful. Perfect solution to our storage needs.
Signed up for a storage unit yesterday and Sarah was very informative and helpful. She explained everything and was very friendly.
Tim was a phenomenal well trained employee. Top notch 5 star worthy in training young man. Keep rising HI Tim. V/R All Around Moving
Sara helped me get the exact type of unit I needed for vehicle storage. She stayed on the line with me to make sure I filed the necessary forms correctly on line. I highly recommend their service to anyone needing storage in Bonita Springs.
Very conscientious, helpful and thorough.
Per my recent telephone conversations with Sarah, she had been most helpful and efficient with handling my concerns. She is an asset to your company and I appreciated the patience that she has shown.
The staff is very friendly and helpful.
Sarah is awesome!!! Very helpful at getting everything set up!
Great storage facility. The staff is very helpful and friendly. Sarah showed us the routine and answered all our questions.
Daniel was a pleasant and courteous employee who aided me when my key wouldn't fit my lock. Filled out paperwork to remove and get new lock. Went home and found key and returned and it worked. No problem as Daniel issued credit and gave me a bandaid for cut finger. My Christmas tree is finally in storage! Thanks Daniel you are an asset to Public Sorage
There are soooo many storage companies popping up EVERYWHERE these days - especially in the Naples area. It is so hard to know if you are making a good choice, especially when you are deciding where to store important family items that are personally meaningful to you. I was staying in a temporary rental while waiting for my home to become available, and I happened to find this location and read all the good reviews on Google. I am so glad I found this place - Sarah is the best, an absolutely gem! It is nice when you have someone who always goes the extra mile to make sure you have what you need, and who really cares! Sarah is a real pro!
Love Public Storage! Daniel was great, went above & beyond to assist us on our storage unit. Thank you!
Visiting from MI and needed a place to store my boat. On-line rental was effortless, had a small issue with my unit but Sarah was there to help. True professional and followed up with me the next day. Would highly recommend.
We moved here from Illinois in September, we rented a large Unit on-line and it was so effortless. When we arrived the people in the Office were very helpful. We have since downsized our unit and the process was so easy. We did have issues with the lock we bought, and Daniel took very good care of us with replacing the lock and making sure that it worked correctly. He was very friendly and went out of his way to make sure we were happy with the way he took care of us. His manager Sarah was also very helpful whenever we had a question or a concern.
Sarah, and Daniel are wonderful. I am very pleased with how professional they were.I would recommend this Public Storage to anyone and everyone.
I would highly recommend this facility, the staff was extremely helpful and friendly, and the facilities were very clean, and the moving carts were in excellent condition which made moving our stuff in and out very easy.
Trace and Sarah we're awesome. Great team at a great facilty
Great place very secure. Staff is very helpful. Left my unit unlocked and immediately they contacted me and helped out while I was out of town. Thanks Sarah!
We've been going to Public Storage for many years, and Sarah, the property manager, has been always friendly, professional and extraordinarily helpful — especially when we had a problem with the bank's automatic payments, which took months to figure out. I highly recommend this business should you need a storage unit. 👏
I got today my storage. Super kind and professional help by Sarah. Easy process and great explanation of the system. I could give six stars to her!
Sarah called me back after I had left a message concerning the gate code. She was very professional and courteous.
I like to personally thank and show recognition to Miss katlyn & miss sarah at the bonita property, they went out of their way to view my monthly rate, after a discussion with supervisor, they notified me of a new lower monthly rate, both were very polite with a positive attitude. Showing interest & keeping customer satisfaction at a high. Thank you so much
Friendly service, great prices, place is nice and secure :)
Sarah, was just amazing extremely helpful with explaining every detail. What an excellent employee.
Excellent customer service.
Rented a parking space today. Facility looks very good. The desk person was extremely helpful and professional.
Professional and friendly. Sarah was very nice and helpful!!
Sarah was wonderful and very professional to work with. The facility was clean and the staff was great and courteous. Thanks
Great place clean they care and safe
Friendly staff and great security...
Vacated my unit today. Sarah was pleasant and helpful during the entire process. This is a nice facility with nice people. Highly recommend!
Adria was very helpful and provided a fast and easy check in. Their storage rates a good too.
Sarah is a top notch employee. She handled all of my storage needs in a very professional manner. I would recommend this facility solely on Sarah's performance
Sarah was great! Friendly service - very accommodating.
Checked in to my new storage unit this morning and I could not be more happy! The manager, Sarah, was extremely helpful and made the check in process quick and smooth. The property is very clean, neat, and organized. Very please that we selected this location. Thank you!
This place is always so clean and well managed! Sarah helped me this morning and made my check in process smooth and quick. Thank you!
Sarah is awesome and very helpful!!
Sarah and Shelby are awesome! Hard work and determination, clean space, always helpful and smiling! Give this place a go for safe storage at a great price! Visited 9/24/2020
Sarah was very informative about what size storages I need and about pricing and place meant of my items. They even had a chart to show you how each size unit would fit your items. She showed me all the great items they had for storage like damp check and insurance. "Only 15$ a month for $5grand". I'll definitely be storing here soon.
We needed to get our complely packed 10 x 20 storage unit emptied and repacked to a 26' truck in a couple of hours. The movers and Sarah from Public Storage made it all happen.
The Public Storage in Bonita Springs, Florida is excellent. I stored my furniture there in one of their climate-controlled spaces for a year and a half. The staff was professional and friendly and the building was well cared for. I never saw evidence of any mice or insects in my space, and the building was always clean and cool. It was exactly what I needed and I recommend them highly.
This particular Public Storage has 'housed' my belongings for some time. They have always kept everything clean and orderly, always a friendly face and willingness to help. If you're in the Bonita Springs FL area, I strongly recommend this as a great Storage facility! And, a great place to purchase moving supplies!
Excelente servicio y atenciones.
Princess is Awesome. Such a pleasure to work with. Have a Blessed Day.
Princess was very helpful!
I went to Public storage and encountered Rachel who's knowledge and assistance was extremely pleasing. It was truly a pleasure doing business with her I highly recommend this place for your storage needs. In addition to Rachel I had the pleasure of dealing with Shelbey and Adria who also was equally friendly knowledgeable and very professional in handling my storage needs. I highly recommend public storage for anyone looking to store Thier personal belongings.
Had a great experience with Sarah ! Awsome customer service!!!!
Great people to deal with make the process easy thank you. Adria and Rachel were awsome
The storage facility is a good facility Sonya was great help and she helped us move in and out without any problems.As a owner of marvins moving and delivery. it was a great help working with them I would recommend this facility to anyone.
Love the manager. She is always great to deal with. Very helpful. We have one unit we rent now, had rented another prior from them and easy transfer. AAA+++
Over the years I have utilized a variety of different storage facilities to varying degrees of amenable service. Because of this I felt compelled to write a brief review. The services provided have been absolutely superb. Not only because the building is kept secure, clean and climate controlled with readily available carts and elevator access but because of representatives like Adria who demonstrate that their customer service and attention to the needs of their renters is paramount. If you are looking for a place to store your things I do not hesitate in recommending this business to anyone I know. Cant thank you enough!
great experience - need a storage unit ASAP - Mike was wonderful showing us what we could get. All details laid out perfectly. We will be putting our items in this unit until we find another home to purchase. Thank you for the clean unit at a great price!!!
Rachel did a great job in helping us navigate through our storage options. Her personal tour of the facility made us feel confident that we were entrusting our personal items to the right facility. We would highly recommend this Public Storage for those with a need
Sarah S and Adria are very nice and helped me. Everyone should go to them.
Had trouble with store trying to rent a unit Came in on feb 15th and talked with Sarah s And she helped me and I was impressed with her professionalism. Thank you
Great location, GREAT service and clean. Thank you Rachel for being so helpful, I rented many storage units in a few states but it has never been easier that this. ...and even better, best price in town!
The staff at the Public Storage facility (and Adria in particular) are one of the most accommodating teams of professionals with whom I have had the pleasure to do business. In addition to the excellent customer service, the location is very convenient, literally a minute off of State Road 41, and the rates are extremely competitive for the area.
Princess Aisya, who was the sales agent at the desk when we checked in was very pleasant and knowledgeable. She answered all our questions and gave us a tour of the facility. She is a great asset to your company and I highly compliment her for her professionalism.
This staff is the best! Old-fashioned friendliness and a smile every time...Thank you !
The staff couldn't have been more helpful.
Renting a storage space with Public Storage was quick & easy! Sarah & Renee were very helpful at check in & gave me all the information I needed!
Adria, Mike S and Sarah T were all very helpful. They explained everything in detail and even followed-up after a few days to make sure everything was as they explained.
This Public Storage location is the best I have seen anywhere. Adria is so pleasant, efficient and smart I told her "If I was an undercover boss I would give you a raise." Public Storage is fortunate to have her as the "Face of the business".
Renting a storage with Adria was quick and pleasant. Great service I'd recommend this location to anyone looking for a great storage area.
Employee Adria was great and made it so easy!
PS employees Sarah T & Mike were well organized, polite, and professional. They helped us select the best unit for our needs, taught us how to use the gate codes, and the best way to move within the storage area. It was a very good experience.
Adria was very helpful and knowledgeable of what I was needing. She made this an easy process. Thank you.
Sarah was an amazing help through out the whole process, providing an exceptional service!!!!
Adria was so kind and helpful! I walked in and she made everything easy ~ very happy!
Sara and adria were great always smiling. Great experience
If you are storing something in the area come here! Access is easy. The storage areas are clean and air conditioned. Adria is the face of the place. She has helped us in so many ways from clearly explaining things to making sure she was here to answer any questions !
Friendly, patient, helpful, knowledgeable ,fast Mike & Sara.. are great and very friendly & very helpful!
Nice place clean and well maintained and appreciated help
Friendly, kind people are my favorite people. Let me tell you about Adria. I'm dealing with an incredibly stressful moving situation that came out of no where and it was just my boyfriend and I moving everything. It had been a rough, frustrating morning to say the least, so we were both extremely grumpy when we arrived....but dealing with Adria made the day immediately better. I've never rented a storage unit before and Adria answered every single question and explained every detail and piece of information I needed. She was also kind enough to give me a bottle of water to give my boyfriend who was dying in this heat. Thank you Adria for all your help!
Adria provided us exceptional customer service. We are very happy with our decision to use Public Storage.
Adria was very helpful the day I stopped in with my co-worker. Facility was keep very clean.
Sarah is way more than 🌟🌟🌟🌟🌟 Stars! She is excellent on explaining every detail regarding each storage unit with the measurements as well as knowing any question a customer might ask😁 I was very very impressed with even her memorization of the details regarding any contract signing. I have 2 units there. Being a business owner I have to say she is definatly an asset to your company! She is very experienced and provides more than excellent customer service. I will refer anyone that needs storage to Bonita Springs and any location. I have over 12k connections on LinkedIn alone. Tysm Sarah for all your help, understanding, but most of all patience! YOUR THE BEST!
Clean, Secure. The best customer service I've had from any business in years!
We had a great experience renting. Storage unit here. Adria helped us find the right unit for our needs. Very clean and neat. We are using it while our new home is built.
Sarah and Mike were very kind and informative.
Sarah and Mike were extremely helpful and courteous.
Wow! The place is SO clean! I'm looking to move my belongings into this facility, the prices are so unbelievably reasonable! And such a perfect location!
Todd Akdag has had this property for 5 years and has had no complaints. Easy access and secure. Storage container is spacious and air conditioned. Recommended. Staff is very friendly and accommodating.
We have a unit and recently added a rental space outside. We have never had an issue until recently. They charged me twice for my monthly rental which should have been easy to fix. I called the 800# and spoke to two extremely rude and condescending people. One hung up on me and the other transferred my call to someone else. No one could help me! This is customer service!! They had little knowledge which is what customer service is all about. Then both said that it was my fault and that I should call my bank!! My fault?? I certainly did not want to be double billed!! So I went to my bank and filed a dispute. After all this I went by the location to change my method of payment. And there was Adria, my life saver! I should have come in to see her first. She handle my situation quickly, pleasantly, and with knowledge. She knew exactly what to do. And on top of that she found me a cheaper outside space. She is a gem. She deserves a substantial raise!! Adria saved the day. Without her knowledge and excellent customer service I was prepared to move on. She should be promoted to Training Manager for your corporate staff!! They certainly need some serious retraining!!
Great place to do business. Adria went above and beyond to help me get the best price even after a rented the wrong size and needed a large unit. I definitely recommend!
Working with the manager Adria was a great experience. She will go out of her way to make sure you get the best unit for your needs and price. Great size units for a great price. This was a very good experience for us, making a move from another company to Public storage.
Just rented a unit at this property. Adria was there to help and made the process quick and easy! Definitely hop in to see her if you have storage needs. She is knowledgeable and customer friendly, the entire process took less than 15 minutes.
Very pleased with this storage facility. Got a great deal for the Labor Day sale. The facility is clean and well maintained. Checkin was very easy and efficient thanks to Chanig and Adria.
This a terrific storage facility. Excellent pricing, clean, secure, and a convenient location. T The best part of my rental experience was the on site manager, Adria. She was courteous informed and helpful. The BEST! You are fortunate to have her represent your company!
Adria is so great to work with! Always professional and offering to assist. I have just moved up to a bigger storage unit and they have just upgraded the push button gate system. I like the location and its never busy. Great experience so far. Thanks guys!
Great customer service! Adria was awesome in setting up our business account.
Adria and Ronnie are wonderful. Exceptional service. Thank you
New resident from Minnesota and needed to find storage for our camper as we cannot park it at our condo. This is so close and convenient to where we live. Amber was a delight to work with, answered all my questions and made the process easy.
I've been coming here for years. Adria and Ronnie are always helpful and friendly. This location is great and everyone that works here is wonderful.
Are the hours shown here just for the office? I can get in my unit later than 6 right?
I have things in storage here and am very satisfied
Safe and clean facility. Adria was super friendly and helpful.
Sarah S. and Adria are very good, very helpful and very professional, I am happy that they are at this location to assist with all my storage needs, and thankfull for all their help, I highly recomend this storage facility to anyone that needs it, it's a great place to use
Adria was very pleasant, detailed and helpful. We are happy with our storage selection so far.
Very friendly people, two thumbs up
How you pay storage payment on line ?
Great customer service and proficient in getting the necessary paperwork done...I had another company picked out aswell as public storage but after the initial customer service call to me from public storage I ended going with them! Andria was awesome 👍!!!
Very good and helpful service by Adria thank you
Adria made the whole process so simple and professional. Needed temporary storage for our boat trailer and they were reasonable and a secure facility. We will definitely use them again next year!
Excelent service and atentions.
Ronnie at the desk is just super professional and very helpful with anything you need! She will take care of your all needs within seconds!! Thank you Ronnie! Richard, Chicago IL
I am moving from Kentucky to Florida and Ronnie made the moving experience so much easier for us! We had searched around for a few different storage places and public storage blows everyone else out of the water price wise. Ronnie absolutely knows what she is talking about and very accommodating. The process was fast and professional. And the facility is super nice and clean and very accessible. Thank you guys so much for such a great experience = ]
Both my husband and myself have had storage for 3 years at Public Storage. In the past I would always bypass the front desk simply because the person there would never lift her head and say hello. Yesterday I had to go to the front desk because I wanted to enquire about downsizing our storage unit, or moving out completely. I was dreading dealing with the front desk. SURPRISE!!!!! A new, very pleasant young lady named Adria was there to help me.....I breathed a sigh of relief. Not only did she help me with the info, she and another gal, whose name I do not have, helped me move. I couldn't believe it. My husband has just had surgery and was unable to help so the help was greatly appreciated. Public Storage can and should be very proud of these two gals. Rather than move on out to another facility we will be staying at Public Storage. I also know that the Hello will be returned. Margaret and David Brading Estero, Florida
Adria and Ronnie are great. They found me the perfect Unit for the right price. Great customer service.
Adria and ronnie are great. They moved in my father and made it easy and quick. Facility was clean and well kept. Would recommend to everyone
Thank you to Ronnie for making our experience at Public Storage so easy. Greatly appreciated. She graciously asked us what we were storing & was able to provide the best option for us. I wouldn't go to any other location.
Carla was very helpful in assisting when I had ana issue with my moving truck when my friend got the key locked in she even stayed passed hours to make sure I was safe & everything was handled as well as called the next day to make sure everything was checked out & good to go ! amazing service !
Great location great staff and great rates!!!
Very happy with our experience at Public Storage. Close to home, easy access and desirable hours.
Adria and Ronyia were awesome! They contacted me quickly when I submitted an online request and setup an appointment. When I called to change my appointment they were flexible with me. The facility was easy to find and seems very secure. I'm very happy with the choice I made to come to public storage, specifically this location!
Ronnie was extremely helpful and very pleasant to work with. Excellent experience. Clean facility. I highly recommend this storage facility!!
Adria and Ronnie are very helpful and knowledgeable. I would recommend this location to everyone
Good, but the storage prices are rising up every year a couple dollars more.
Great service and nice safe storage facility. Adria and Ronnie are very easy to work with and they provide great service.
I honestly wish I could rate negative 5 stars. After a life time of using quite a few storage facilities with great customer service this place and a few of the people who work here did a number on mine and my families emotional state of mind. Refugees of hurricane Irma in Naples we lost everything including our home resulting in us storing our only belongings in this public storage location. Not only did we lose our home but we also lost our jobs shortly after and we're borderline homeless. We got behind on our payment by only a few days the first time when they declined our payment and no explanation as to why. We asked them for a few days to fix it because our bank was turned into the negative and they said there was nothing they would do and slapped on a $50 late charge. By the time we were caught back up and ready to pay it our bill was almost 4 times higher and they threatened to sell our things at auction didn't care to help or fix anything. Made us pay for a new lock 3 different times when they cut ours off. Now we are moved out and finally free after a year of really terrible customer service and getting ripped off every chance they could. I understand this is a business but the lack of compassion and customer service is very astounding and I do wonder how the management sleeps at night with the way they treat their customers. I want to warn anyone to not use this location. Please go anywhere else! It's better to pay a little more money than deal with these scam artists.
Very great experience!!! Ronnie and Adria were awesome, very efficient and smooth process!
Ronnie and adria are great
ronyia is terrific and helpful adrian is the reason I'm renting here
Adria was very helpful and pleasant to work with. The unit was clean and just what we were looking for. Prices are by far the best in the area.
Adria & Kandi were both very helpful & friendly! Made the reservation process a breeze. Highly recommend storing with this facility.
Kandi was amazing!! She was thorough and very personable. Thank you kandi!!!
Most months ago, checked this local storage facility and Andria assisted me with a thorough look-see of the facility and patient explained all. When the time arrive for me to do a quick storage arrangement,, Adria again came to the rescue. She is a professionally efficient person. Although the office was crowded with other waiting for her to finish with me, she handled all with friendly banter, attention and made all feel relaxed. She is the kind of person, every employer should promote and want to keep.
Adria and ronnie were totally awesome. It was quick painless
This Facility is excellent, but the customer service for this entire organization is messed up. I was helped by Barbara over the phone who is a rude, arrogant, disrespectful human being who obviously missed the meeting when Public Storage trained customer service. Go through this facility and you'll enjoy Public Storage. If you have any problems with your account, however, good luck dealing with the WORST customer service team I have ever worked with.
Can't pay bill at the beginning of the month because of a website construction issue. Facility has not answered phone in three days. I phoned 800 customer service who first hung up on me, on my second attempt the rep was combative, harsh and unaccommodating. The worst customer service I have ever encountered, and I was charged $10 to be verbally assaulted. The storage unit is dark, the key paid is illegible, and no ease of assess to your unit. Look for another company!
Love dealing with Adria. She is a very professional, efficient and knows her stuff! Adria Rocks!
The serves was really good since on the phone adria call and check to see if I was coming very nice. Kindy awseome she really detail and show me around she handle her workload pretty while she had a few people and out and she did good.
Adria and Kandi were very accommodating. We have recently moved from Indiana and are still trying to sell our home. We needed to store all of our household things from a different storage container. If you have ever moved states twice in one year, you could imagine how stressful this could be! Thanks ladies for taking the anxiety out of it for me. The facility is clean, safe, and easy to get in and out of. I will definitely recommend this location thanks to them!
Adria did a great job getting us situated with such short notice. Nice, clean location too.
Terrific Location and Security at this property Adria was very easy to deal with as was the inbound call team member Rose
This property is a very good property it has security as in key entry and security cameras. The managers are nice and are knowledgeable about the property they sign you up for the unit you need and they make sure you have everything you need. If you rented the unit or not they ask you do you need boxes, tape or etc. Candice and Adria made my experience the best I ever had a storage place. Thank-you!
Kandi was great! Very helpful with assistance and excellent customer service. Thank you Kandi you are awesome 😊👍🏽👍🏽
We have two storage units that cost us about $300 a month and have had them for 8 years. So we started to move some of the furniture out. Kellie was perfect. She first suggested to go to a unit across the hall but then we realized we could just take out the furniture , take a picture and return it to our current unit. Kellie was friendly, smart, and cooperative and had some very good suggestions. She's the best and you should be pleased with her performance just there today and took another storage unit from Adria She was terrific
Good service clean facility
Love this place! Great deal, great customer service!! Kandi was very helpful, and pleasant! 10×15 was under $150 best deal in town!!
When it comes to storage in the Bonita Springs area Public Storage is where you need to be! Adria and her staff understand the meaning of customer service! They operate a safe, clean and secure facility that I won't hesitate to recommend or utilize again for my storage needs in the future.
Kandi is the best thank you 🤗🤗
Easy check-in by someone (Adria) who knew what they were doing
Kandy is customer friendly and very knowledgeable about all the services that Public Storage offers. Quick responses from the time we decided to rent to storing our stuff.
Our monthly rate went up for some reason but overall a good storage
Kandi was the representative that I spoke with. I made her aware that we were moving here from out of state and wouldn't be able to get to the location until the next day. She was very accommodating. Very pleasant to speak with and when we arrived she drove me on their golf cart to my storage bin while the truck followed. She took me back to her office and explained everything to me and took the time to go over every detail. Kandi was a joy to work with and it was nice to put a face with to the voice. :)
Thank you berthy, Adria and Sarah for great customer service over the past 3 years...clean and safe .
I was supposed to rent a unit 8 days out. The woman told me she could not guarantee it would be there, she could only guarantee the price! I said, what good is the price if there is no unit! She was rude and said-do you want me to cancel the reservation! I did, went down the road and for a few more dollars was treated like a human being and they guaranteed both the price and my reservation!
Affordable courteous staff clean
Berthy was very very helpful and always a pleasure to work with. The site is clean inside and best rates around for an AC cooled unit!
Awesome place to store your belongings.
The staff was very helpful and the price is competitive. I recommend Public Storage.
Worst storage community ever 2 thumbs down..
Adria was very professional, polite and personable to work with and made the rental process easy and clear to understand! great experience!
Berthy has always been very helpful. She was very accomodating. Thank you!
This Public Storage is clean and safe. Berthy checked me in on arrival with a truck full of stuff. She was pleasant and very optimistic. I feel relieved that my personal effects are now in order👌
Both women who work there are very helpful They are always smiling and polite. The prices are fair and the facility is clean. I recommend this facility to everyone.
The facilities look very clean and well kept up. Berthy helped me reserve a spot in advance and then book it as well. She was very helpful and explained everything in detail. She is very knowledgeable and super friendly. After talking to her I knew this was the place to store my jet skis.
Nice follow up with discrepancies and helpful management
Adria did a gud help wit customers
Bertha was amazing! Beautiful personality, professional and kind, extremely helpful and knowledgeable. I would recommend someone needing a unit to come see her
Awsome eployes!!!! One love & respect
It's a storage facility. Nothing special.
Excellent company and special recognition to Berthy at property number 25841! She is always helpful.
I came to public storage not knowing anything about how to decide on what kind of storage unit I might need. I was greeted by Berthy and she was very knowledgeable and helpful with my decision on a unit. I highly suggest using this facility, it is clean and has very good service.
Just off 41 and convenient to my house. Berthy, the site manager was well informed, efficient and a pleasure to work with. The facility is large clean and secure. This was just what we needed for our boat, at the right time.
The service was awesome with great security. Berths and Samara were very helpful. I highly recommend.
Good serves. Nice manager and employees
Absolutely fantastic!!! The girls made my move stress free. I know my valuables are safe and my problems were solved in a matter of minutes with Berthy and Adria! Thanks girls you are the best!!!!
We recently rented an outdoor spot for our camper at Public Storage. It took a while to get all the information required (proof of insurance, title, etc.) Adria was great - very helpful and patient! The facility seems to be very secure, while at the same time, giving easy access to our camper. We are happy campers!!!
Been using this storage for close to a year now, the location is perfect and the price very reasonable also staff very friendly especially the property manager "Berthy" who has been very helpful and professional everytime we needed assistance. I defenetly recommend this storage.
Excellent service! Very courteous and very responsive. My contact, Berthy, was a jewel to work with - very professional and very thorough. I rented two car spaces there and both are perfect for my needs.
My husband and I have enjoyed dealing with Berthy at the PS facility in Bonita Springs, as she was honest by returning one month's rent over payment, instead of cashing the check, they called and said come by to p/u since we moved out on 1/31/17 after being there two years. The facility was air conditioned and extremely clean. We actually stored 5 beds there and when removed had no sign of bugs or dirt whatsoever. Again the service was very good, Sammy who worked there ran throughout the facility to get us a rolling cart so we could move the bedding down to the van. We will definitely re use this storage facility. We highly recommend this facility and would use them again
The staff was very freindly and helped me the fastest way possible, which made my move easier and faster. Great Staff and Storage Facility, I will use Public Storage in the future.
Berthy was amazing!! She was soo helpful and knowledgeable, I would highly recommend getting a unit here, she stayed an extra hour after they were closed to help us get settled in!!!
Excellent went very quick and easy and always were there for assistance when needed
I had a great experience at public storage. I will recommend anyone to use them. Berthy was very helpful and patient.
My wife and I had excellent service at the Bonita Springs Public Storage location. Berthy was the property manager that helped us. She was knowledgeable, direct, and friendly. We'd be happy to recommend Berthy and this location of Public Storage to our friends. Thank you.
I believe the gentlemans name was Jon and he was so helpful today and very efficient. I was not sure on the size of unit that I needed so he walked me around the facility and showed me a few units. I normally do not do these reviews but his attitude and knowledge was worth noting. Thank you so much
Customer Service by Berthy, the property manager, is fabulous!
Adria was wonderful. She set me up with exactly what I needed. I would definitely recommend. Great customer service
Service was excellent ,Berthy explained all procedures an was very nice clean facilities also
This place was super ghetto, and WAY overpriced. Only needed 2 storage units for 1 month and paid like $400 after all the ridiculous fees. Also ended up having ants all over my stuff. I was later told this would happen because I didn't select a "climate controlled" unit. I was NOT told this would happen. I even asked what the difference was and was told it doesn't matter unless you have leather furniture. This is place was ridiculously annoying and difficult to deal with.
After a long 2 day drive from CT, I had a pleasant experience with Laurie in renting a storage place. She explained everything I needed to know and I have a great space for my belongings until I close on my new home. Service was wonderful, and there also plenty of moving supplies if you need them. Denise Bennett
I came in to get couple boxes. I can tell that I fall in love for the property. It's very clean and neat. The managers Berthy and Adria took good care of me today. Such happy faces that make customer want to come back.
These two ladies at Public Storage are very nice and professional. Was helping a friend of mine moving out and the dumpster was locked. Berthy has went outside while raining to give me access. Thanks again Berthy and Adria.
I went to find storage here in a hurry on move out day from my college dorm, and Berthy made the process so nice and smooth. I love her. She even gave me some relationship advice. I couldn't have asked for a better experience.
Berthy at Public Storage helped my mother and I as I was moving out of college for the summer. I was having problems with another storage company and decided just to go to public storage because my family had used them before. It was move out day and we were so stressed we wouldn't have a place but Berthy was so kind and helpful I couldn't have asked for better service. I'm from out of state so time was of the essence to find somewhere so I could move out and get on the road back home. Thanks to Berthy some of that stress was relieved by her great customer service. I am very happy and would highly recommend!!
I was dealing with a family emergency. Miss. Berthy LISTENED to my situation, EXPLAINED the options that were available to me, 'WALKED' me through the rental process and ASSISTED me in what turned out to be the best choice. She and her sidekick, Hector, both with their customer friendly manner and sense of humour brought 'sunshine' into my difficult situation. Key words - Customer friendly, professional, knowledgeable - Berthy was there when I needed help...
Service has always been excellent & helpful. Agents, Berthy and Tom in her place when she was not here have been very helpful and pleasant
I came to this store last week to get some rates about renting a unit,I met with the property manager Berthy she showed me couple spaces and breaks the details to me. She told me to give her a call when I know for sure when I need the space . she's very nice and helpful. I love her enthusiasm and positive energy. I hope there is a Berthy at every company.
We needed a storage unit very quickly and it was so easy to do online. After making arrangements I received a confirmation phone call within 15 minutes. The manager Tom was extremely nice, friendly and helpful! I would definetly recommend this storage facility to someone that is looking in the area.
I highly recommend this storage facility. The people working there are very nice (especially Bertie) and a pleasure to to business with.
the keys to our lock for our company storage was lost and we had no way to get in, luckily the manager was there and cut out lock for us and we were able to put our boxes away!
We've always had a very good experience with the Bonita Springs location. Access is easy, but secure, and the facility is always extremely well maintained. Recently we received outstanding service from Berthy and Trish. We would highly recommend.
Berthy was the most helpful employee of a business I have seen in a long time. Area was very clean and week kept as well!!!
Berthy was the most knowledgeable, kind, informative, HARD WORKING young lady we have met in a public service job in forever! It was so evident that she takes pride in facility and service! You Public Storage, on Terrene Ct., have a beautiful gem working for you!! Nice hire...we will spread the most excellent word about your Bonita facility! Thanks Berthy for your help, your kindness and your professionalism to us! Happy New Year to you & your Family!! God Bless You!!
Really nice experience. Berthy and Adria were wonderful, explained everything, showed available units and took care of all paperwork and discounts I could get. I really invite you to try, it's a convenient, cheap and well organized storage site. 5 stars to Berthy and Adria.
Berthy did a lovely job. Very thorough. Very polite. And went out of her way to be sure JCJ was satisfied. Thanks, Berthy.
Berthy was great. Really was way above our expectations. Facility is nice an clean. Ask for Berthy!
Ask for Berthy she's a great help and really took care of my storage needs.
I went there last week to buy a box , and get a rate on a storage space. Berthy has been very determined to make sure I have all the information I needed. She is very detailed oriented. Always smilling. She is.one.of.the best. When I walked.to the store she was cleaning .And the bathrooms is all neat and smelled good. It's a good place to come to buy moving supplies, and renting space. Berthy.is the best of the best.
Berthy she was a great help
Kellie is the best. We had quotes from other places and we're going to spend more than $60 a month for space that was too large for our needs. Kellie guided us through the process and we secured the right size for under $30 per month and $1 for the first month. When we vacated Adna was very helpful and Kellie was as friendly as ever. I will definitely refer people to this facility especially if Kellie and Adna are there.
i recently came into the Bonita location and was helped by Kellie the property manager. she was very friendly and helped me get the best prices around. kellie is the best person for her job and i had no complaints! i didnt rent anything and was just getting prices for my move in October. she also gave me other derails on items to protect my personal things while i store in her facility. thank you again Kellie for taking the time and helping me. i look forward to doing business with you in the near future. thanks again -Lindsey B.
was at location property manager very helpful on unit size needed and what moving supplies I'd need
Rented a 5 X 10 on Sunday from Adria / she was over the top with customer service and smiles as a business owner my self Adria is a huge asset to your company and should be patted on the back Sincerely Philip Young Classic Floors & Countertops
Had a good experience here with Kelly. She showed me multiple spaces and sold me a good deal on boxes. Recommend!
This is the second time I have used this storage, and other family members have also. It's convenient and Kellie is super - efficient & friendly. This is a good place.
Had a very good experience when I entered the Office. Manager was very knowledgable and friendly. I think her name was Kelly. Got a good discount on some boxes and tape.
Kellie worked with me to find a spot for a 40" Motor Coach. Easy In, Easy Out and very close to home. Clean property and very helpful. Thanks Kellie.
I just rented a small unit a couple of days ago, and Kellie was terrific. She is very knowledgeable, very thoughtful and very kind. Perfect for the job. Although I did not deal with Marc much, I did speak with him on the phone and he was equally as courteous and helpful. Kellie found me a unit that was perfect for my needs, even went out of her way to help me in little ways that she didn't have to. I was a little upset in the beginning because the national agents do not tell you all the costs involved, so the local guys always get to be the bearers of bad news (that it costs a little more than you thought because of insurance and the lock). But that aside, everything else was absolutely positive.
Crew helped me set up my reservation and all the paperwork to make obtaining my outside parking lot very easy. They have great security and plenty of storage for outside trailers. My only request would be to repaint their yellow outside parking lines so people can get park correctly.
Was sent here after the other location didn't have my size. It's a bit farther away but the manager Kellie was very helpful. I reserved a unit for the 1st of the month.
Great facility. Very friendly, courteous and helpful staff. Office hours and access hours are very accommodating. Better security than I have seen at other facilities. I had used another facility in the past and Public Storage is much better. I would highly recommend it to anyone.
We had an excellent experience with Adria changing our spot for our boat & trailer. She was extremely helpful with her suggestions & made doing the paperwork very easy. She really made our day! Thank you so much!
The staff and manager are friendly. Storage spaces are great. Not sure if you got it already but staff could use a golf cart to facilitate showing the units on hot days. When I got my unit a couple months ago the manager Chris provided excellent customer service. Very hard worker.
My experience at this location was excellent and it has exceeded my expectations. I rented a couple months ago and my lease was done by kellie who had made it a truly amazing experience. Then I recently went in and I met Marc and he also was awesome in helping me with my storage needs!
Kellie is absolutely amazing. She is all about helping the customer. We are now "snow birds" and needed a large spot to store our boat and trailer with easy access and egress. She hooked us up without batting an eye. She is so nice to talk to and professional. She knows company procedures and is careful to follow them with the customer needs in mind. She is the best . Customer service is her number one priority. Thank you Public Storage for having Kellie on your team.
Kellie was absolutely wonderful....we have a united rented here for a year and found the email invoices, payments and notices were convenient. I have also picked up moving supplies, boxes and blankets, bubble wrap and shrink wrap. She is very knowledgeable as to what is needed to pack and how much. Thank you for a great experience!
Excellent service given by Kellie. Very clean environment. We will use this location again when needed.
Had a great experience working with Kellie, she made my contract start-up and leasing experience very positive. She was on top of the paperwork and worked with me to resolve questions and issues I had through the process. Thank you Kellie for all you work.
Kelly was absolutely great to work with! Consumer service organizations need more Kellies! But-They make electric powered devices to " easily" squeeze trailers and boats into tight spots so the customer does not have to perform difficult maneuvers, but Kelly was there to be a guide. Buy her the device, for $2k efficiency would be improved, relieve the customer fear of parking, reduce damage, free up more space! Again, Kelly should be commended for the job she does!!
I am happy with the service I receive now at Public Storage. I have been personally called at least twice about concerns concerning my space. One called was a concern that my boat had been gone for a time-so they are keeping an eye on things, which is comforting. The gal running it now is very helpful, cheerful, and professional.
Shopped around the Bonita area for other storage options but Kellie was absolutely the best. She is a hard working employee who cares about Public Storage and their mission which is satisfying the customer. She knows her products completely and offered answers to all our questions. I recommend Kellie to help you with your storage concerns.
We have had one locker here for some time, but recently decided to add one more. Kellie was our "go to" girl, and she did a terrific job in getting us into just the right unit. This Public Storage facility is so perfectly convenient for us, and easy to get in and out of. And thanks to Kellie who is so helpful, patient, and kind to work with, all went smoothly. She's the perfect person for her job. KS
I have had the pleasure of working with the staff at Bonita Springs Public Storage from afar. I live in Minneapolis and had to find storage near Naples. It was reassuring to me to have someone who was knowledgeable and understood our specific needs. Public Storage was able to work alongside our shipping company to get the units rented and personal property stored safely. A huge plus was the fact that I was always able to reach someone. Even when leaving a message my call was returned promptly. A big thank you to Kellie Birch who went above to ensure our experience was very positive. Susan Muller
Kelli did a great job getting me started as a new customer.
Great location! Great place! Kellie is really helpful and friendly! Nice place!
I had a very good experience with Public Storage. Kelle was helpful in selecting the right size storage and setting up the financing. SW Florida has lots of self storage outfits, but Public Storage is a good choice.
We are very pleased with the service from and knowledge of Kellie at Public Storage in Bonita Springs. Kellie is very thorough and so friendly. We know we are in good hands as are our possessions with Kellie at Public Storage
Such a pleasure to meet such caring employees that really know their business...thank you for all the help
Such A nice young man, went to this location, we were just shopping around, then manager Mitch talked me into it, couldn't refuse the offer, he told us about how secured the property is, and it is clean nice place to have items stored. Mitch went above and beyond, me and my husband been talking about him since then, come down here every Winter and always need a place to store belongings, there is no way I would go somewhere else. Kudos to Mitch!!! I strongly recommend this place.
Went to this facility to inquire about merchandise and the manager Chris was very helpfull and knowledgeable. Very good service.
Stopped in to ask questions about renting a unit didn't know it was changed to public storage Chris and Kim was very professional. They answered all my questions and was very knowledgeable. I would definitely recommend them to anyone.