Public Storage Self-Storage Units at 125 Railroad Ave, West Haven, CT
Address
125 Railroad Ave West Haven, CT 06516
Office Hours
Mon-Fri 9:30 AM - 6:00 PM
Sat-Sun 9:30 AM - 5:00 PM
Gate Access Hours
Mon-Sun 6:00 AM - 9:00 PM
Storage Facility Features
Car Storage

Indoor & Outdoor Storage Units

Property Manager Lives On-site

Small, Medium & Large Storage Units
Office Hours
Mon-Fri 9:30 AM - 6:00 PM
Sat-Sun 9:30 AM - 5:00 PM
Gate Access Hours
Mon-Sun 6:00 AM - 9:00 PM
Storage Facility Features
Car Storage

Indoor & Outdoor Storage Units

Property Manager Lives On-site

Small, Medium & Large Storage Units
Close Location Details
View Location Details
---

5'x5'

---

5'x10'

Outside unit

Drive-up access

---

10'x15'

Outside unit

Drive-up access
Nearby Self-Storage Locations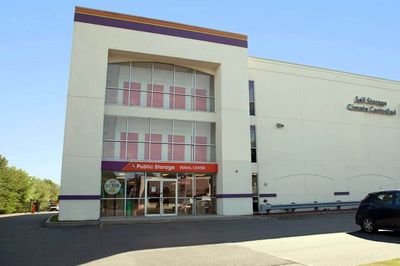 Self Storage Near
168 Bull Hill Lane
West Haven CT 06516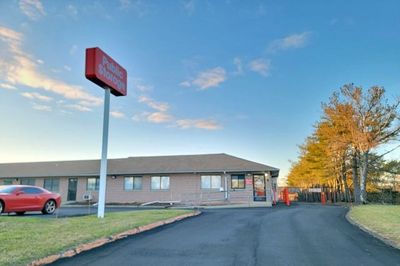 Self Storage Near
6 Summit Place
Branford CT 06405
Self-Storage Near West Haven
Resources from the Help Center
See what fits in different storage unit sizes
At Public Storage, You'll Always Find...
Keypad Access

Friendly Staff

Month-to-Month Rent

Moving Supplies Available

Free Parking

Well-Lit Facilities
Reviews
( 220)
I went in so get some information about pricing and sizes of units and Salina was just absolutely amazing. She gave me all the details and also helped me with suggestions when I told her what I was planning to put away as to which one would fit everything. You could tell she wasn't just a miserable worker she cared about helping me!!
Awesome service Gisette help me to get the right unit at the right price thank u
Whomever Joe is (answers the phone for booking storage) he is rude. I was expressing my need for storage for a client and when I asked if I could call back after I communicate with my client and my executive team before making a decision, he responds " No" and hangs up while I am still speaking. ON TOP of getting my name wrong repeatedly after I corrected him several times. NOT THE CUSTOMER SERVICE your company is known for and I am very disappointed with my experience.
Brianna was fantastic and the process was seamless. Definitely would recommend for college move out!!
I love the experience. She was a great and wonderful help. Would recommend to anyone. Thank you Gisette your awesome.
Gisette was awsome know her job and os always helpful. Public Storage has a extremely professional person running this location and MAKECTBETTER recommends Gisette and Public Storage to everyone
Tanya was very helpful. Move in was easy and fast .
Tanya was amazing help she provided us with great customer service.🥰
Tanya was great . Very helpful and professional.
The woman that worked there was very helpful
Gisette Was great thank you
Public storage has great service.
GISETTE was amazing! Great help, on point with explaining how everything works very kind! Above and beyond !
I love the place its clean close to the highway and The manager Gisette its awesome you would not get better service anywhere else
I've been using this public storage for 20+ years and have always had a great experience with the team. Gisette is the best manager that they have had over the years. She is always there to help you with anything you need. Such a hard worker and always a smile and pleasant hello. Great Job Gisette.
Seems like always raising prices! 8/31/19 $114(Labor Day sale). 12/26/19 149(30% increase). 9/30/20 $179(16% increase). 9/31/21 $234(23% increase). Asked Gisette(always great to me) about frequent large price increases and was told Public Storage was trying to get closer to a fair market price and showed me an invoice from a local competitor. Checked them and others out. Got a 50 square foot larger unit than the one I had at Public Storage for less money and better services. New place has alarms on doors so that if your door is opened and your gate code has not been entered an alarm will go off . They have cameras on all buildings(Public Storage has none as told to me by people that work there). Finally it has irked me that Public Storage does not remove snow from in front of units. They drive a plow thru the middle of the biildings piling MORE snow at the front of your units door. I would use Public Storage again but only in an extreme emergency and for as short of a time that I have to.
Gisette was professional helpful and very informal about every detail. Happy that my items are in storage in West Haven Ct
They were very helpful and easy to deal with.
Gisette was very helpful and informative, great job...
As I looked around for a storage unit I came across "Public Storage" West Haven location. Gisette was absolutely the best! She assisted me from start to finish and her customer service was out of this world! I am happy to have net her and received her professional expertise!! I highly recommend her and the facility if ever in need of a safe and clean location to store your things!!! Thanks a million, Gisette!!
Gisette was very helpful and answered all of our questions. She explained everything well and made sure we got what we were looking for!
Great place Gisette is the best 👌
Renee was the best!!! She deserves ten stars.
Gisete has great customer Service
Well taken care of. I've been there for many yrs. Locks are inspected to see if all is secure and love the women who runs the place.
Had a wonderful experience signing up for storage here. Iris was very helpful and the process was smooth and easy. Highly recommend.
Gisette and Iris were a great help with both of my storage units I rented. Gisette with the first one and Iris with the second one. It was thier great customer service which helped me decide to choose Public Storage! I recommend Public Storage for your next storage unit needs.
Great customer service Gisette thank
Gisette was great the place it's clean and easy to get to
Extremely happy with my new storage. Gissette was extremely helpful. Great customer service!
Gisette Was Great In Assisting Me , Very Helpful , Friendly , Great Communication , Ideal Energy You Want When Moving Into a Storage would Recommend To Any And Everybody
Great place excellent location And the best customer service thank u gisete
Naomi was very easy to work with and great customer service.
Thank you Gisette for your help you have good customer service , this public storage location is the best. It s safe . close to the highway and very clean even in the snow time
Amazing service, Gisette is an amazing person who made it so easy and fun to rent there, so quick too I was in there for a short time and yet she explained every single thing to me, what an amazing employee, if the world had more people like that everything would be so simple 😃
Sarah had wonderful customer service and a great attitude!
Like the person who works there I goof on her
Gisette has the best customer service i have receive the place its clean and easy to access
La major de public storage me atendio may bien su bomber es Gisette
Dont count on the price you pay at first they just keep raising the rate it's not fair but they do we pay about $100 more then when we first rented our unit
Gisette me ayudo a conseguir el tamańo perfecto al precio correcto muy hamable y servicial
Gisette been a great help great customer thank u
Tremendo servicio gisete gracias
Buen servicio Gisette gracias excelente
Safe place to store stuff
Kudos to Public Storage management. You have added to your team an associate that truly understands the importance of good Customer Service. Thank you Gisette for being sensitive to my needs and desires as well as limitations. You helped me get what I needed and made me feel validated. Public Storage, keep up the good work.👍
Gisette me trato muy exelente y estoy muy complacido con el servicio
I came in today for my reservation and Kareem was very help he was very energized and willing to help me I love public storage keep him there
All I can say is simply amazing. Gisette and entire staff always support my needs and are very attentive.
Best customer service I have receive in a long time.Gisete help me to get a space the right size ,she help me save money.
Great customer service Gisette your awesome.Great Location very clean good price's
Thank you gisette for being so helpful. Your great
Was assisted by Gisette, her customer service was excellent and very freindly. She also went above and beyond to ensure we recieved the best deals.
Old and in Need of repair but very nice girl in the office
I was there today and Gisette helped my sister with getting a unit. She was very informative, friendly, and cool. The area is secure by the looks of it.
Great customer service. Attendent Gisette was really friendly and Knowledgable. Clean Units
Good servicio vístete was great
Provided me with all of the details that I needed to rent a unit and made sure I knew all of it's features.
Me gustó cómo gisette me atendió muy amable
Gisette is great! Very helpful and kind. I'm very happy and feel reassured she is keeping an eye on my stuff. I'm glad I picked Public Storage to store all my belongings! Will recommend!
I'm very happy with the service gisette was great and they have great prices
Jisete very helpful, very kind and love the experience thank you for your help...
Great place great price 100% recommend. Gisele have great customer service
I have a unit with my wife and the place its great Gisell has great customer service thank u
I have used Public Storgae for 2 going to 3 years and I went from paying 100$ a month to paying 200$ a month. I have had personal issues where they're locks become lose and the closing time is very inconvenient. Wouldn't recommend ANYONE !!!
Very friendly and helpful. Storage units are well kept and hours are generous. I would definitely recommend.
Brian was very helpful and got us what we needed, when we needed it, and in a very timely fashion. 5 stars
Wonderful price, great service, easy, works perfectly. Brian was really helpful in everything!
So it's obvious this goes to Bryan. The gentleman showed an implacable display of customer service. He's legit and locks in the sale at the same time. Also, I'm satisfied with the unit I rented for a great price.!
Went to public storage to inquire pricing malik was very helpful explaining the promotions and pricing of the unit size i need. Will be back to rent with public storage soon!
Bryan has great customer service skills, he was very helpful and the specials are very good.
I Came just to get some pricing and was greeted by Bryan. He clearly explained the prices and process with me. I will likely be using this storage facility.
Bryan helped me tremendously. He's very polite, knowledgeable and helpful!
Bryan was an extremely nice and helped me find the unit I reserved very quickly and helped me setup an account. He was also able to save me about $20 on my monthly rent and even gave me a free box. Would definitely recommend to anyone in the area looking for a storage unit.
Best place to store your stuff!! My man Bryan was super helpful and willing to get me the best bang for my buck. He explained everything to me in full detail and without a hassle. Would recommend coming here and getting Bryan to help you!
Bryan is an amazing guy willing to go beyond to make sure the customer is happy. He was very helpful by selling me some boxes and helping me pick out the right sizes. I'm not an easy person and not once did he lose patience with me. He's by far a very valuable asset to this company. I'll definitely use this storage place again as long as Bryan is still there.
I when to asked about a unit and met Bryan. He was very courteous and knowledgeable about the units. We will be returning.
Bryan offered great customer service. He was friendly and knowledgeable about the storage unit I needed over the summer. Will definitely be returning!!
Malik was awesome I would recommend him for anyone! Clean and secure property
Bryon the property manager helped me out so much and was very respectful and polite I love this place already!!!!
Greg is awesome and very helpful and very professional go see him
Nice facility Easy access. Great prices too .
Clean place and great service!
Love the staff here and the service they provide! Couldn't ask for better
Edwin had great customer service skills very friendly got us a unit in a flash, we were in and out in less than 20 minutes
Dealt with Evelyn when we rented this week. She was so helpful and pleasant! What a pleasure to deal with. 😊
I was looking for a storage space and I had the pleasure of dealing with Evelyn when I came in to get a unit she was awesome very professional very friendly I had my five-year-old daughter with me who was bouncing around the store and she showed tremendous patience she went out of her way to make me feel comfortable and did an excellent job explaining the different pricing the insurance the billing I can't say enough good thing she really was awesome
Nadine is such a wonderful young lady very helpful when you come down ask for her I would give her 100 stars if that was an option
I was unsure on how to go about renting a storage unit, but after being helped out by Dennisse V., it was a breeze!!! I'm so glad she was there to help me and walk me through my options. I would definitely recommend renting a storage unit through Dennisse!
Harris knows his stuff. Answered every question and will definitely recommend this place to others. Love the look of this property.
I love you guys customer service, your staff Nadine Harris has a great attitude, great spirit and so helpfull
Quick and convenient set-up. Secluded and safe location. Helpful staff.
Had a great experience today. Harris helped me out a lot.
This is a professional place to store goods but not exactly anything to ride home about here.
Convinient location and very spacious. Evelyn was very helpful with us. Its the first time that we store our stuff... thanks again Evelyn!
Great experience today. Wonderful customer service. Evelyn was great!!!!
Come check out Dennisse at Public Storage she's awesome always on point and real cool. She's the only one i trust with my storage shes awesome and because of her i look forward to paying my bill just to see her.
very good customer service very helpful and very good prices I was helped by a very beautiful girl name Dennisse hope u see this thanks for the help appreciate it 💜
Excellent storage facility. The service from the property manager is second to none, and she helped make storing my Winter items extremely easy. Great prices, clean units, great location, very safe, will keep coming back every year. Very glad to have found this location! Store with confidence.
Great price!! Nadine is awesome!!
Harris is awesome! He was a big help and was very informative. Definitley a 5 star service.
I have to say that the customer service provided by the property manager Dennisse was exceptional. I am thinking of bringing my mom to live with me on a trial period and needed to find out how annd where to store her belongings having access to them without issues. She provided me with all the information I needed with patience as she answered all my questions. I also watched how she was able to help the customer before me in a very efficient and flawless way. Thank you Dennisse
Over the weekend i went to this office to help my friend move some things out and Harris was very helpful when he was outside on the property. He reminded us of vacate procedure and was a complete gentleman when he helped us open the trunk of the car for us so we wouldnt have to put the dresser down. This is the place to rent at, you wont be dissappointed. Thankyou Harris.
I've been at this location 20+ years other than their raising my rent every year you would think that they would give a good rate for existing customers but they don't as for o property manager Dennisse she is very pleasant to deal with helpful with any questions pleasure talking to somebody that knows her business she's in my opinion an asset to this company
My wife and I have been planning on moving soon. I visited public storage on railroad ave in west haven. As soon as I walked in Nadine greeted me with such high spirit. Nadine helped me with all of my questions and showed me a couple units. Although I was not ready to rent just yet Nadine showed me that when I was ready to do so I can rely on her and any of her peers there at public storage. Nadine was friendly, well mannered, and knew exactly what she was talking about. Can't wait to come rent from public storage in the near future.
I have a great experience Every time I go to storage Dennisse is always very helpful to me and other customers. She has a lot on her plate but manages it very well and seems to always be happy while working 👍
It is always a pleasure to walk In to this office when Dennisse is on duty. She is very knowledgeable, she goes over and beyond for all her customers, her office is always clean and smells fenomenal. If you are looking for storage, go see Dennisse and I guarantee you will receive the best customer service you don't get now a days.
I have been renting space for about 15 months now. Sept. 1 I downsized and met Denise, who demonstrates professionalism worthy of 5 stars. Denise is so pleasant that as I enter or exit I look in office window just to wave hello.
I give Dennisse an honorary sixth star! As a 30 year+ veteran in the service & hospitality industry, I know a platinum employee when one steps forward. Endlessly smiling, uninhibitedly friendly and naturally courteous, she removes any stress or difficulty regarding renting a storage space. And yet she is completely thorough in her obligatory paperwork wanting to be certain her customer understands, comprehends and agrees to all of the corporate 'red tape.' There may be choices when it comes to picking a storage location and/or facility but there is one, and only one, that gets my business and unabashed recommendation: Dennisse at the Public Storage on Railroad Avenue in West Haven, CT!!!!
After a having a water pipe bust in my home, I quickly needed to find a unit to store my things as my home gets repaired. I walked into ps flustered and emotional. I was greeted by a lady by the name of Denise at the front desk who was very empathetic and informative! Very happy how quick and easy it was to get a unit! Thanks again!!
The lady at the desk is so friendly and knowledgeable of all the services and product that PS has to offer.
My girlfriend was in need of storage and Dennisse was the one who attended her. She was great, very informative and her office was very clean. Strongly recommend this location if anyone is looking for storage space and ask for Dennisse, you'll thank me later!
Place is clean, good prices & Dennisse is a pleasant & informative manager!
Kim was very understanding and helpful in dealing with me with moving in and worked late because of me. 😀
Dennisse was very polite and knew a lot of information. I will definitely refer a family member and friend!
Dennisse was awesome and very informative and information
Its not that much money a month and its rite off i95
The storage manager Dennisse is an awesome, helpful, and perfect person for this property . She broke it down nicely when I upgraded my unit and she answered all my questions and concerns ,so because of her I know my belongings and my car are in good hands. I'm shipping out to the army knowing I have nothing to worry about while Dennisse is there. I hope that Public Storage recognizes her hard work and commitment to her property. AndIf I was ever to recommend anyone who's looking for a spot to store their belongings. I wouldn't think twice ,but recommend this location.
Terrible. they secretly bill you after you move out and hit your credit with debt and send debt to collection agency....
Very impressed with Dennisses customer service and her professionalism. Shes a great person, she was very knowledgeable and answered all my questions. She was multitasking and very helpful to the other customers in office. The office is very clean, if youre looking for storage this is the place to go and have Dennisse help you!!!
Dennisse helped me get a storage cell when I needed one badly! She made everything quick and easy, would highly recommend going there!
Just did my rental with Dennisse she's the best. Gotta keep her here she knows what she's doing. She's great.
The service was great. Employees are very helpful and very nice. It was great that I was able to purchase a rug bag for my rug so it can stay clean. I will be here for as long as I need storage
Great people. Felt very comfortable with having my belongings there.
Renae was an amazing person to work with she was quick and efficient and very friendly
When shopping for a storage facility I was greeted by a warm, friendly, and helpful representative. The facility was easy to access, had units to suit my needs, and was very neat. I will highly recommend this place to my friends and will use the facility again when I need to.
Great customer service and friendly staff. Second time back and always leave knowing my stuff is safe.
Good Service and Nice People
I was in a rush yesterday and Steph was manning the office. I explained my situation and time constraints and she accommodated me immediately. She got me in and out within 30 mins. I couldn't ask for better service. I highly recommend this location. Thank you Steph
My friend and I are college students who rented a unit for summer break. the service at this particular location is great.
They're the best, great unit good prices
Stepine was very nice and polite. She took the time to realy help you find the size storage unit you need.The fasility was very clean even with all the snow that was there at the time I was there. Even when the size I needed was not available she still was very helpful to find another public storage fasility with the size unit I needed and set it all up for me. The public storage staff are great. I recommend the facilitts to everyone.
Stephanie was extremely helpful.she was also very professional I would recommend this location to anyone.the unit was very clean safe and well lit.overall a great experience.
The staff is quite pleasant and the location is quiet. Not as busy as other Public Storage locations I've encountered.
Stephanie made everything so easy for me. I was able to reserve a storage space, then change my mind! And Stephanie was just extremely knowledgeable and friendly. In this extremely stressful time of having to get everything out of my house in less than 24 hours notice Stephanie reassured me that my lifetime sentimental items are going to be safe. If you've ever considered storage, this is the place to go. I'm very happy with Public Storage, Stephanie especially, I highly recommend Public Storage
Needed a place to move my stuff last minute. They have many options available and they have the best deals! The staff is very helpful and friendly. You will love this location!
Me gustó el tratamiento de la persona Muy amable m es plico todo Y estoy muy agradecido con ella Y con los que me tradujeron otro clientes Y a estafan y
Helped a friend move temporary storage out of a garage. Gate worked good and $160 a month for a drive up 10 x 20 is a easy solution for a short period when the first month is only a dollar.
My wife and I rented here as short notice, the young lady Stephenie was very helpful, she was able to find us the right size space just from a few question and the size of our uhaul truck, it was really impressive and I highly recommend her and this company to anyone looking for extra space, no pun intended, THANK YOU PUBLIC STORAGE!!!!
I rented storage here for a few months during a transitional move earlier this year (2015). I received a call one day saying my unit was improperly locked and they had secured it with their own lock. When I came in, several hundred dollars of my belongings had been stolen. I immediately told the worker there and his feelings were indifferent. They said there were no security cameras anywhere on site and I couldn't prove anything was stolen. Upon filing a report with the West Haven police station, they informed me they have had multiple reports of stolen merchandise from this location and nothing could be done because there is no camera or security measures. I would highly encourage everybody to use an indoor storage facility, preferably one with security cameras to ensure your belongings stay safe.
Stephanie is awesome and helpful. Highly recommend this location to friends.
I rented a space at this public storage today and had a great experience! Steph was able to find a unit that would fit all my stuff on short notice. I greatly appreciate the help!
Great experience and awesome price!! Stephanie was a great help and everyone that I had contact with was professional and very easy to work with!! Definitely recommend if you need a place to store your stuff!!!
My dad had rented a space here a while back and recommend this location to me. I came in today to see some spaces and Steph was extremely helpful. I dont need to rent for a few more months but will definitely bring my business here.
I came in to buy some boxes and Stephanie was very helpful. She told me how many boxes I needed for my move, and made the process very easy. I would highly recommend this location.
I came to this facility by accident on my way somewhere else. I was met with a warm, friendly smile from Stephanie. Even though we soon realized I was at the wrong location, she offered to show me the premises and the unit she thought I would need. Everything was clean and easy to get to. I ended up renting with her because there was no need to go any where else.
Dennisse is such a nice and great person to deal with. she also helped me out when I locked my keys inside the car while moving my stuff to the storage. I really appreciate her ..Thank you Dennisse
Every time I come to this facility to pay my bill, i always call in to make sure Dennisse is in the office. Shes an excellent worker with a great attitude and she speaks spanish which is a plus. The office can be busy and i dont mind the wait. Great Customer Service, shes always cleaning or helping a customer load boxes into their car. She makes my day with her awesome personality. Ella habla Español!!!!
Very helpful people at this location and good price.
The service is excellent, facility is clean, staff are friendly and explained everything very clearly.
Had a very nice experience here. The staff was very helpful and informative. Great customer service!!
stephanie thank you so much for helping me with my storage. you made everything so pleasant !! THANKS
Thank you so much Renae and Stephanie I went to Branford public storage and the woman working in the office Nell found me a unit in West Haven on the dollar special thank you so much you ladies were all very kind
Was fast and easy to rent. Great staff, and property is very accesible.
I stopped in just to get information and met with Stephanie. She was awesome!! Very friendly and informative. She explained everything to me in detail and helped me choose and appropriate storage unit which, I rented that day for a great price!! The facility was clean, well kept and secure. If anyone needs a storage unit I would recommend Public Storage.
Great service. Trustworthy management. Clean facility. Stephanie is always awesome. Highly recommend.
Stephanie was great. The service was excellent.
I shopped around at a few different storage facilities in the area. By far this storage facility stood out above the rest. The staff was extremely knowledgeable and courteous. The prices can't beat. I am happy with the comforting feeling I have about storing here. I would recommend this location to anyone..
Excellent/fast service, convenient I was in and out😁😁
Stephanie / Kim / Eugene are the best !!! Highly recommend
I really liked the store and I liked Stephanie she was so helpful with us
Best storage by far the prices are the lowest in the area woman in the office where great
Kim made my checking in very easy and set me up with the best unit possible
The manager at this facility, Stephanie, is top notch. Friendly and professional, I would recommend this location to everyone.
I was not looking to rent a storage unit for another month or so but was looking around for prices. The manager at this location, Stephanie was extremely helpful in showing me multiple units that could work for my stuff that I might be storing. I look forward to using this location in the future and highly recommend this storage facility due to its cleanliness, security, great prices and and great customer service.
I had originally reserved a unit at this location, however, when I went to go and look at it I realized it was going to be too small. The manager did not have anything bigger available, so she referred me to the branford location, which worked out perfect. I was very impressed with how these managers worked together to accommodate my needs. Best prices in the area and great service!
I can honestly say that Kim is so nice. If you have any problems or questions she's on it. Thank you Kim (at the Railroad Ave. West Haven, CT. Area.). I'm glad that I took my storage there.
Mike and the staff at this site always provide exceptional customer service
The manager at this location was very helpful. I only planned on staying 1 month, However I ended up needing space longer and I recieved a late fee because I only paid for one month. The manager Mike explained why it was recieved and gave me customer service number which waived my late fee and set me up for autopay. I would recommend this public storage to friends and family.
Excellent customer service through my use of facility and was just what I was looking for. No complaints whatsoever while my belongings were kept there.
Mike and Kim at Public Storage in West Haven are more than helpful!! they go above and beyond to make sure you're happy and completely satisfied!! I have been using them since 2007, I rented storage units a couple different times and I would never go anywhere else for my storage needs! The units are clean, dry and well maintained. They have units of all sizes to fit all of your storage needs! If you have a car, truck, RV, trailer or any other type of vehicle, they have parking spots available for rent! Prices are more than fair!! No matter what you have to store or park, Public Storage has what you need!! I would completely recommend this storage facility to anyone looking to rent a storage unit!! Thank you Mike and Kim for all your help!!
Very good. Convenient to the Interstate, plenty of room to park and access your space. If you have any questions or need help, Mike is right there to help you. He's a great manager.
Great people and location- I used this location years ago and needed to store items again. The first time around was good so I decided to go back. This is a very convenient location and the employees are great! The second time was even better. Everyone I found to be very helpful and friendly. I will definitely use this facility again if needed and continue to recommend to family and friends. Thank you Stacy
Great experience! Mike, the property manager was awesome and knowledgeable about the storage units that he had available, and took the time to show them to me. The location is conveniently located right off of I-95 and the property was clean and maintained well.
Kim helped me in way that I was impressed by, very well trained and customer oriented manager.
Customer service was wonderful. Mike and renae went highly above there service making sure that I had the correct size storage space that I needed. Great job!
Just wanna say thank you for the great service here at public storage. Shouts outs to my boy Big Mike who always holds it down!
Great deal for the first month, convient and well managed.
I called Public Storage on a Saturday early afternoon and told them I needed a storage unit immediately. They said that wouldn't be a problem, and helped me expedite the process. The local rep on-site, Mike, was very helpful and friendly, and made the process very painless. I would definitely recommend this location to anyone looking for storage in the West Haven area.
I just came off Active Duty and was in transition. Public storage was in a very good location for me. It was clean, easily accessible, and safe. I would like to Thank, Mike, Renae, and Kim. They were professional and made it an easy transition for myself and my family.
We have done many rentals at this location on the 30 + years we have lived in west haven. Have always found the staff to be very friendly and accommodating.
Conveniently located, well managed, ground level access to all units