Public Storage Self-Storage Units at 11 Leon Pl, Stamford, CT
Address
11 Leon Pl Stamford, CT 06902
Property Open
Mon-Sun 6:00 AM - 9:00 PM
Storage Facility Features
Climate Control Storage

Car Storage

Small, Medium & Large Storage Units

Indoor & Outdoor Storage Units

Property Manager Lives On-site
Property Open
Mon-Sun 6:00 AM - 9:00 PM
Storage Facility Features
Climate Control Storage

Car Storage

Small, Medium & Large Storage Units

Indoor & Outdoor Storage Units

Property Manager Lives On-site
Close Location Details
View Location Details
---

5'x5'

Climate Controlled

Downstairs/elevator

---

5'x5'

Climate Controlled

Upstairs/elevator

---

5'x7'

Climate Controlled

Upstairs/elevator

---

5'x5'

Climate Controlled

Inside unit

1st Floor

---

5'x10'

Climate Controlled

Downstairs/elevator

---

5'x10'

Climate Controlled

Upstairs/elevator

---

10'x5'

Climate Controlled

Inside unit

1st Floor

---

10'x8'

Climate Controlled

Upstairs/elevator

---

10'x8'

Climate Controlled

Inside unit

1st Floor

---

10'x10'

Climate Controlled

Downstairs/elevator

---

10'x10'

Climate Controlled

Upstairs/elevator

---

14'x9'

Climate Controlled

Upstairs/elevator

---

20'x10'

Climate Controlled

Upstairs/elevator

---

10'x15'

Climate Controlled

Upstairs/elevator

---

10'x20'

Climate Controlled

Downstairs/elevator

---

10'x25'

Outside unit

Drive-up access

---

10'x15'

Climate Controlled

Inside unit

1st Floor

---

10'x25'

Climate Controlled

Inside unit

1st Floor

---

10'x20'

Climate Controlled

Inside unit

1st Floor

---

10'x30'

Climate Controlled

Inside unit

1st Floor
Nearby Self-Storage Locations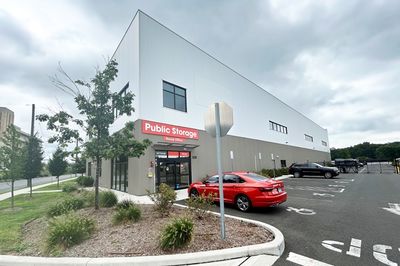 Self Storage Near
320 Wilson Ave
Norwalk CT 06854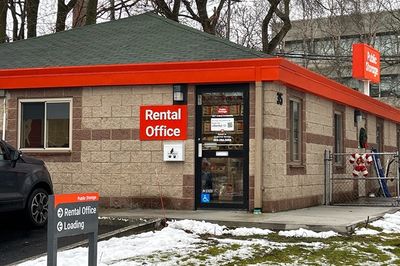 Self Storage Near
35 Hoyt Street
Norwalk CT 06851
Self-Storage Near Stamford
Resources from the Help Center
See what fits in different storage unit sizes
Stamford Storage Units Near I-95 and University of Connecticut-Stamford Campus
Stamford storage units near I-95 are easy to access from West Avenue and are ready to handle your next haul.
Stamford residents can enjoy the views of the Long Island Sound from the beach or boardwalk at Cummings Park. The Stamford Museum and Nature Center which features an observatory and pond is a family-friendly option.
After a day visiting Cove Island Park, stop by your Public Storage to stash away your outdoor gear and leave space at home.
At Public Storage, You'll Always Find...
Keypad Access

Friendly Staff

Month-to-Month Rent

Moving Supplies Available

Free Parking

Well-Lit Facilities
Reviews
( 300)
Joe is amazing!! Made the process seamless so happy I came here!!!
Joe is the best! He is very knowledgeable helpful and kind. Thank you for a wonderful experience!
Voula was on point!!! Great experience
Joe & Voula were very helpful. I was shopping around to several locations in the area and this was the best one.
5-Star Facility and Service! Moving can be stressful and I am so grateful I chose the Public Storage on Leon Pl. Joe and Voula made the process seamless and stress free. From the moment I made my reservation, the customer service at this location was top notch! Both Joe and Voula were informative, professional and patient with me. I highly recommend this facility.
Joe and V were super helpful and quick! Seamless checkin and great customer service leading up to moving day
Voila and Joe were awesome!
This storage facility is the best in the area hands down. The service by Joe at the reception desk is outstanding, any questions I ever have he is always quick to assist with and he goes above and beyond for anything you need assistance with.
Great experience Joe was very helpful!!
Joe is so friendly and helpful!
Joe is a great person. Professional and down to earth. Very helpful always.
Great facility with great manager, Joe, responsive and easy to work with from a longtime customer.
Joe Anthony was excellent in all the service. I would give him more than 5 stars.
How was really helpful !!!!
Joseph Anthony was super helpful!!!
Really appreciate Joes help!!!
Joe was wonderful. Great customer service.
Joe went above and beyond to help me with my reservation. I faced an issue, and he went out of his way to solve it. He saved the day and allowed me to move into my unit when I needed to. This was some of the best customer service I've ever received. Thank you, Joe!
Highly recommend - Joe was super helpful!
Joe helped me find the perficet size storage unit . He made the process simple and easy , Thanks again Joe.
Angela and Lilian are amazing and super friendly. Highly recommended !
I am conversant with 1960's business protocol; have rarely received this depth and scope of service since then, in my dealings with the highest of industries Joe is, simply put, superlative in his grasp of knowing how to give the best possible service as the face for your company in a business-like manner, in the most pleasant way, bar none
Super Convenient. Super easy to rent.👍🏻
I recently used Public Storage in Stamford to store some of my belongings and was thoroughly impressed with my experience. From the moment I arrived, the staff were friendly and welcoming, and Joe, the manager, went above and beyond to ensure that I had all of the information I needed to make an informed decision. As someone who has never used a storage unit before, I had a lot of questions about the process, and Joe was patient and knowledgeable, answering all of my questions with ease. He even took the time to show me around the facility and help me find the perfect unit for my needs. Overall, I couldn't be happier with my experience at Public Storage. The facility was clean, secure, and well-maintained, and the customer service was exceptional. I would highly recommend Public Storage to anyone in need of storage solutions and will definitely be using them again in the future.
I recently had the pleasure of utilizing Public Storage in Stamford to store some of my belongings. From the moment I arrived, the team was incredibly welcoming and accommodating. Joe, the manager, was especially helpful in ensuring that I had all the necessary information to make an informed decision. As someone who had never utilized a storage unit before, I had numerous questions and concerns. However, Joe was incredibly patient and knowledgeable, taking the time to answer all my questions and showing me around the facility to help me select the right unit for my needs. The facility was impressively clean, secure, and well-maintained, and I was grateful for the level of attention and care that the staff provided. Overall, my experience with Public Storage exceeded all expectations, and I highly recommend them to anyone seeking reliable storage solutions. I will certainly be using their services again in the future.
Thanks a lot Joseph great work
Joe, went above and beyond for us, would definitely recommend! Best service I've received yet. Thank you again Joe!
(With / Update) Joe was awesome!!! He is professional and polite. He answered all my questions. He is proactive in helping out. Most importantly, he is personable. (Update) I wanted to follow-up with how positive my experience was there recently. I bumped into Joe a year later, and he continues to demonstrate the highest level of professionalism and courtesy that he had with me on the first day. I feel that says a lot about a quality business, by the people who work there. You get the sense he is there for the customers. He is very approachable. I like my storage locker. It serves my purpose. I have no issues. Also, the place is very clean.
I went to multiple storage places and came to public storage. Lillian helped me get a unit . she was an amazing help ,her customer service is top tier 10/10 recommend Her when going to publicar storage in Stamford !!
Angela is a great asset for this company. She is professional , responsible and connect / respect her clients. I appreciate her service.
Lillian is amazing! She went above and beyond to help me resolve the issues I had with my unit. Very gracious, humble, and kind. She made me feel heard, seen, and valued as a customer. Thank you so much, Lillian!!
Lillian is so beautiful inside
Went to meet a friend that had some items he was parting with.He gave me some nice Christmas decorations and other great stuff.
Lovely and helpful Krystina and David
Un lugar seguro para tus pertenencias
Front desk staff was courteous and helpful.
Joe and Angela are super friendly and helpful, they take care of everything for you with a smile. I will always come back.
Joe from public storage was an outstanding help moving and storing old things can be a headache and joe really made this process easy thanks joe
This is a great storage team . I am so thankful for all the help Joe and the staff has given me. I have been with them for about 7 months and they have been loyal and helpful all this time. Thank you Joe and Stamford team.
Joe was so patient and helpful. He went above and beyond. Customer Service is first rate! Building itself is new, beautiful covered dock area with easy access. Very happy to have found this place so close to home.
I rarely write reviews, but Joe, the manager at Public Storage in Stamford, went above and beyond to make my experience as pleasant as possible. Customer service was one of my main priorities in selecting a storage company. Joe took the time to answer all my questions and show me the unit in advance. This is my first time getting a storage unit, and Joe made the entire process easy and straightforward. I highly recommend Public Storage!
I must admit, I was hesitant to inquire about a storage unit at this location, as I was previously given other recommendations, that may better suit my needs. When I called to inquire about your rates, temperatures and accessibility to your units, your customer service Rep Angie or Angela I believe her name was, must have heard the hesitation in my voice. She was very pleasant to talk to. I was reassured that my unit would definitely have climate control and I would have access as needed. My items would be safe. She seemed very knowledgeable, as well as professional. After comparing the customer service experience, I received over the phone with your rep, to the walk in experience I received, with another recommendation I was given. I was no longer hesitant with my decision. I will be choosing Public Storage, based soley on my customer service experience.
Angela and Joe make a great team. I highly recommend the Stamford location, the two of them were very knowledgeable, helpful and friendly.
Angela, was absolutely pleasure to work with!! She was very helpful, and informative; this made the overall experience delightful, and pleasant!!
Public storage really has a bi closer to keep the moving going! Thank to Joe and good customer service keep the location posted to me!
Joe, the manager as Public storage in Stamford, is the MAN to go to. I had to move my stuff into the storage at the last minute and he hooked me up. I had get to work was rushing to love and he helped me set up my account quickly and easily. He answered all my questions, calmly and professionally. The place is clean and quiet. I whipped my stuff in there and still made to work on time. I am thankful for joe. He makes everything another and easy. I highly recommend Public storage of Stamford. Thanks Joe! Chris S.
Joe help me find a larger unit, he was very helpful and patient as I wanted to see several options he made the transfer process a breeze. Thanks, Joe for your help you defiantly provide me with outstanding customer service.
I visited this place today and I had help from Angela. She was very helpful and friendly. I definitely recommend this place and her for your storage needs.
as advertised, friendly service
Joe c rocks - thx for great experience!!
Facilities are very clean and the staff are all fantastic. Joe in particular has been especially helpful throughout our time there. Would 5/5 recommend.
Joe, the manager, at the Public Storage at Place, has been a God send. I was frazzled, had to move in the last minute and he helped me get a unit quickly, just before it closed for the day. So Calm, professional, answered all my questions, so HELPFUL!!! Moving is so stressful and he made the stress go away. He continues to help me every time I come with a questions. Can't recommend him and his teammate, Angie enough! Joe and public storage are awesome!
I had the most amazing experience with my check in and walking through the facility with Joe and Angela. My storage is a 5 by 5 and I am in love with the fact that the door opens verses being pushed up. The unit is pretty big for the price making me even more happy 😊 The facility is clean , and new with clean rest rooms on every floor. I would encourage everyone looking to rent some extra space to come here, you will love the office staff Joe and Angela amazing personalities...
Public Storage in Stamford is a fantastic Storage Facility. I have easy access and Joe is always eager to help. I must say Joe provides the best customer service of any storage facilities that i have rented in the past. I am a happy and loyal customer at this location. Highly recommend!!!
Best Storage facility in Stamford! Joe has been extremely helpful and it's so simple to access my storage units when needed. Would recommend to anyone and I'll never store my things anywhere else!
Lillian at 11 Leon Place in Stamford did a great job of helping us with our second unit rental. She is excellent
Love this facility,Angela you were amazing She showed me the best space when I told her the amount of things I have to move in, She was very friendly and knowledgeable and I will surely be using public storage in Stamford come October,again thank you so much for the outstanding service.
Joe thx for finding my cell phone - you're best—-
Joe is very nice and has exceptional customer service. The facility is immaculate and very spacious. I highly recommend this storage unit.
Joe, Angela and Tiffany are such nice people and helped me in every possible way great storage unit!!!
Thank you so much to Joe who helped us out today, really appreciate the time he took to handle our situation!
Joe was amazing at a time I really needed him the most very helpful and so nice thank u so much
Thanks to Joseph Anthony jr !!!!
Today I was greeted by Angela She was very pleasant. Great customer service..
Joe is amazing and super helpful! He's very cordial and ready to help people and explains anything if you have questions. We hope to stay at this storage for a while :)
My experience at Public Storage was seamless thanks to their very attentive staff. Moving is always stressful, but Angela and Joe helped make this part of it a breeze. Thank you!!!
Thanks Joe! Awsome guy and great manager. Good place to store your belongings!
❗⭐ ALEX ... MUST READ ❗ ⭐ hi Alex, this review speaks to both ... the "fresh" location at Leon PL in Stamford CT ... and my "on the phone AND in person" chat with "JOE" ... just a few words to describe the "experience" Joe provided me as a "potential new customer" ... it was an "OUTSTANDING" and "EXTRAORDINARY" chat and sales pitch simultaneously as to "why" it would be beneficial to me to store my belongings with Public Storage and "why" the Leon PL location was truly the best choice among the other competitors in the area. ⭐All of the major points that are attractive to a potential customer were spoken of ... beginning with competitive pricing, security, access, the "NEWNESS" conditions of this location, the easy in-out access, the coverage for rainy days, the mobile app, the incentives, the breadth of the Public Storage organization nation-wide ... the benefits and differences of booking in person and booking "online" ... ⭐and so ... all in all JOE totally "CRUSHED" it as a representative of the corporation Public Storage's tenets and pillars of what exactly they offer their clients in terms of "tangible storage space at a really great cost" and the intangible "values" in all the incredibly well organized Customer Service oriented features and the personal Customer Service attention to all needs related to the storage facility. ... ⭐ JOE ... Thank You for being so incredibly well versed in all of my questions and making my decision to choose Public Storage and the right size for my storage needs easy and very comfortable I will store my belongings in the best place and with the best company ⭐.
Thanks Angela Great service
Joe has been great at helping with storage needs. Facility is great. Very clean and comfortable even on hot weather.
I highly recommend this storage unit facility. We had a large moving truck and the loading dock made the move- in so much easier. Sturdy carts are also provided. The facility is super clean. Joe was amazing at helping us coordinate our move!
Tiffany was great very knowledgeable she made me comfortable best service
Joe was great! Smooth process!
The facility is spotless and the materials they sell are reasonably priced. Joe is polite & courteous and helped us understand all we needed to know in a very short period of time. I recommend Public Storage of Stamford.
Krystina and Joe are best!
Joe and Krystina were awesome!
great facilty! thanks joe
Today I was very pleased with Angela and her customer service and her knowledge of the facility. This facility was very clean and well taken care of. I would recommend this place to everyone. Customer service is key and they have it.
It's fantastic to find a person so palatable. Angela has made my transition over to this space so seamless. Her positive Ora just attracted me and helped me decide what size is best for me. I can appreciate her professionalism.
Angela and krystina were awesome I went in inquiring about a unit and they were very helpful and knowledgeable they answered all my questions I highly recommend this location. Property was very clean and climate controlled. Great location...
Angela walks on water! She helped my grand dad all week and I appreciate her patience!
Angela Was very helpful when I called the Stamford location to inquired about renting a unit . She was very nice and knowledgeable about witch size I should go with and all questions was answered promptly. I will be renting a unit come July. Thank you Angela
Joe and Krystina are rock stars!
Joe and Krystina are the absolute best!!!
Exceptional Customer Service!!! Joe was very professional and was very detailed. I was completely comfortable with asking questions.
Joe provide phenomenal service
Great service. Great help from Joe.
Thank you Joe for your excellent service and guidance through the process. You made it easy and painless. The storage facility is clean and so well organized. Joe is your best asset!
I had a very positive experience with Public Storage. The place was secure, had large elevators, and 4-6 carts to move things into the unit. Joe was great! I00% recommend!
This is the best storage place we have ever used and will continue using. We always have materials and equipment so having a loading dock available just made everything so much easier. Can't say enough about Joe either. He is the reason we have made this place our permanent storage facility. He knows what you need and how to make everything run smoothly. Also the place is spotless. It deserves a 100 stars. Thanks for everything Joe!
Joe was great he not only made gloving in seamless, he noticed that I had vacated and followed up to see if I still wanted storage. New clean storage. The most modern service I've seen. Pick this place. It's just great and Joe is mainly why.
Thank you Joe for all your help!
I met Joe at the Stamford Leon street address. He is the kindest ❤ gentleman I ever did met. His professionalism and the care of the storage facility is of the Elite. Your stuff is safe inside with locked gates. They have mildew fresheners to keep your stuff clean. The locks are strong and the facility is so clean and fresh. It's brand new. Come on down here. I paid 1.00 and I you can WIN a thousand with auto pay. They get five 🌟 🌟 🌟 🌟 🌟. You will have peace of mind in learning your things. Thanks Joe 😆
Everything about this facility is the best. I have to especially single out Joe for always providing the highest standard of customer service. He goes the extra mile to be helpful. He is professional, courteous, knowledgeable and informative, and it's always an enjoyable, seamless experience any time we're there. This is generally a very well-run and sparkling clean facility, in a convenient location. Joe and all the staff are always so nice it's actually pleasant to go there! Thanks for the great service.
The place was super clean and very easy to rent. Angela was very friendly, helpful and professional. 👍
John was nice and helpful did I wonder job
I've rented from a few different locations and always seem to have a hard time. I came to see Joe hoping for a better experience and boy am I glad I did. The renting process was very easy and he answered all my questions. I look forward to keeping my relationship with public storage long term. Thank you Joe.
My experience has been positive, especially with Joe who was very helpful with everything! Just be aware that the narrow L shape ramp can be challenging to navigate, as other reviewers have mentioned. However, this can be bypassed by pulling up to the loading bay (2 parking spots which are usually open) and unloading items directly onto the platform.
John and Cassandra immediately attended us , I love their service ! Thankyou sm I recommend it highly I'm satisfied:)
Joe is good guy, place is clean and very organized
I can't say enough about Joe at Public Storage. He is always there to help. Amazing!!
Employees are really great. Very helpful specially Joseph and jonathan. They helped me a lot in setting up my first storage. Thanks to you guys. The place is clean and wide. Highly recommended.
I rented a unit today and the process was quick and efficient thanks to Deneisha, an excellent customer service representative. She explained everything in detail and was very helpfull. I strongly recommend these facilities.
Joe Larock was super!!!! Good guy :)
Very pleased with the location and operation of this Public Storage! Joe was SO friendly and helpful during our big move.
Joe was an amazing help! The storage unit is perfect. Will recommend to everyone to go here and ask for Joe!!
It was so quick and easy to get set up here- Joe was awesome and super helpful with the entire process, even helping me set up the app! Would definitely recommend.
Joe was amazing! Helped me with all of my questions and extremely professional. Highly recommend!
Joseph was very helpful on this cold day!
Great, secure storage facility, with great management! Joe was so helpful and friendly.
Joe was a great help in the whole moving process!
Espacio su casa pueden restar 1 si necesitan rentar Pues ahí está ese lugar espacioso y bonito
Matt was wonderfulabs gave me great service!
Stamford Public Storage is a new facility with competitive rates and a clean environment. The Stamford location appears to have various and adequate security measure including gates, access codes for doors, locks, and security system with cameras. It was easy to sign up and the staff (Joe) was friendly, helpful and knowledgeable. We recently opened a unit and so far so good.
From the moment I Googled the Public Storage facility I had nothing but a positive experience. I went online and reserved my storage locker and I immediately received a call from "Joe" and he gave me all the information I needed.
Joseph was an extremely experienced and made everything smooth!
Conveniently located close to Rt 1 and I95 in Stamford. Joe was very helpful figuring out our supply needs. They had everything - boxes, tape, bubble wrap. Nice new building. Would use again, highly recommended.
Great new facility with even better service. Joe was so helpful and walked us through each step of the process. Thanks
Excellent facility at a great price. The staff was super helpful.
Great experience, very helpful and very attentive. Joe helped a lot
Joe was really great and helpful
Joseph was very knowledgeable and polite
Joe was very helpful and made everything so easy.
kent and matt were amazing !!!! this was the fastest and easiest experience i've ever had dealing with storage. 10/10 would recommend to any new subscriber they have a promo first month rental $1! it's a steal don't think twice!
This facility so clean and very up-to-date. Joe that works there was amazing. Such great customer service is hard to find he made the experience a lot easier. Definitely ask for him. Would recommend this place to anyone
Clean, fast, and Ken is the man!
Nice and friendly staff. Very clean facility with easy access. Good value.
Have had a wonderful experience with this new facility. Joe is awesome. Really goes beyond the call of duty!
Excellent and friendly service. Brand new facility. Joe helped us with our needs and also resolved our billing issues in a timely manner. Thank you!
Great service "joe" is really nice 👍🏽
Joe is extremely helpful every time I go to my storage. He goes above and beyond for us. Matt was also great when I rented my unit.
Joe is amazing! Very helpful with the process, the place is really clean and neat! So far we are happy choosing this storage!
This was the best and most easy experience thanks to Joseph. He such a nice and helpful person! Everything went so smoothly and he was more than willing to help for everything. He even helped with some nails that were sticking out! Super helpful guy!
Joe was extremely helpful and informative. He showed us around helping us pick the right unit for our needs. Joe made the whole process a very easy and pleasant experience.
This place is conveniently located at Exit 6 and very close to Home Depot. Joe, who is supervising this facility, was EXTREMELY helpful and professional. He called me the day after I supposed to have moved in and informed me, that my storage place was not securely shut yet (that was because I could not move in until several days later). It gave me the reassurance that someone is looking after my items. It is a new facility, very clean, easily accessible. Entering the location as well as monthly payment processing is also as convenient as signing up for a storage room online. I am extremely happy with my choice and can only recommend it!
Joe And Kent are the BEST!!! quick and easy registration!!
Decent rates, clean & safe facilities👍🏽...as as a bonus, Joe the office attendant goes above & beyond to answer all questions, bring you all options & makes you feel comfortable.
Matt was wonderful. He showed us a few different sized units until we found what we were looking for. He went through all the rules and regulations clearly so I know what to expect. 10/10
Matt is Awesome! Smooth sailing through the whole process.
Amazing service!! Joe walked me through everything and was very helpful. This is the cleanest and most affordable storage unit I've come across. Definitely recommend !
Clean, easy access facility with great staff who are very helpful!
Super easy process. Joe was incredibly helpful. I wish more people understood customer service and satisfaction!
Joe has been super helpful from Day 1 !!!
The space is clean and well organized. Easy parking and access to moving equipment. The staff, I've worked with both Matt and Joe, are helpful and accommodating. All in all what you want from a storage faculty.
Clean facility, easy access to carts and other items needed for moving our items in and out. The manager there, Joe, was very friendly and helpful with our questions and needs. Would definitely use their storage again!
Joe was very helpful in getting us all set up and then assisting us on the day. Very happy with the service.
Joe today was really helpful because of his costumer service i decided to rent my storege unit there he helped me out alot
Getting the storage unit was such an easy process online and so convenient and quick given our unexpected circumstances. But it was really Joe and his kindness and positive attitude that made the experience so welcoming and enjoyable. I never felt like a burden when I had a question and the entire process was seamless. Thank you!
If you need a clean, efficient place for storage, I highly recommend Public Storage at 11 Leon Place in Stamford! I am moving out of my large condo to a smaller apartment and needed a quick and easy place to store some of my furniture. Joe is so kind and helpful. He's is amazing and made my moving process so much easier!
I have had the necessity to use storage units regularly. I've tried the competitors to Public Storage in Stamford and I must say that Public Storage is the best of all the Storage Companies. As with most businesses, it is also the people you deal with that make the experience. I've dealt with Joe, Matt & Kent at the new Stamford Public Storage location on Leon Place and they are quite the team. They are all always happy, friendly and very helpful. It's nice to deal with people who know their job, understand Customer Service and put in the extra effort to make sure you are happy. The facility is always clean and in todays times that is extra important. They offer contactless rentals through their website and the website was easy to use. No one likes paying for storage but at least they have made it a pleasant experience. Thank you! Try them out. You won't be sorry. Thank you again Joe, Matt & Kent for everything you do each and every day. This review was the least I could do for making my experience so positive!
After doing some research for storage facilities around Fairfield County, I came across Public Storage in Stamford and I could not be happier. The facilities are new, clean and very well air conditioned. Also, the parking is super easy and convenient, with a good portion of the unloading areas covered, which has been ideal for this rainy summer. On top of all this, the staff here has been excellent and super friendly. I've talked to Joe a couple times and he's been incredibly nice and helpful. I can't recommend Public Storage in Stamford enough.
The Facilities loading dock is awesome. It is large! You can either unload straight onto the platform or use the ramp. There are PLENTY of push carts. It's really clean and spacious. Highly recommend!
Great facility, Joe was very knowledgeable and helpful.
Rented the space on line - Fantastic rates in addition to first month free. Joe was there and was extremely helpful. Clean and new and plenty of carts to help bring your items in. Great place and off the beaten path just enough. Check it out.
Great and convenient location! Joe was beyond helpful and super friendly!
Matt took care of my rental today. So far pretty good experience!
I had the pleasure of being helped by Matt, he was very knowledgeable & professional. Definitely an asset to this company!
Matt very nice and helpful , guide us to the entire process ! The best.
Great people! Clean facility! Highly recommend.
Awesome / unique Customerservice support! Joe is a know how to get it right person. The property is clean, spacious, and accommodating. Joe was able to help me make the correction selection for my storage unit without any hassle. Thanks Joe!
Joe is a wonderful representative of the company. Everything in the store is neat and tighty and the units are reasonably priced. But overall my great experience was due to Joe because he is a real professional. I recommend storing here over other options i've tried without a doubt. -Mitch
Joe was very helpful and nice
Clean, convenient and Joe made signing up and moving in a breeze. Have rented from others in the area in past years but this was much better.
Very clean, very convenient, Very secure, Joe is helpful and thorough in communications. We had no troubles or issues reserving a spot from across tje country and things went very smoothly.
great prices and were able to move quickly in reserving a spot. Matt and Joe were amazing and very helpful!
Good experience. Joe was great!
Joe was great! Place is nice and brand new.
Very nice facility and matt and joe are great very helpful Guys
Joe the manager was very polite and Courteous. He was quick to responding to all my needs. I would recommend this place to all my friends and family.
It's good. And yes this is a real review,just didn't know what else to say other than it's good.
Joe the manager is super helpful and very responsive. The facility is brand new and the units are spotless. Mine has a light in it and is very convenient to access. Area feels very safe and I would definitely recommend choosing this place over others.
Amazing facility and a great place and pleasant people too!
Went to Public Storage yesterday at 11 Leon was incredibly well run by Joe, he was extremely helpful as well as a spotless facility. I would recommend to everyone !
Clean, convenient, excellent service. Joe is total professional!
Thanks to Joe and Matt for the help in choosing a unit. Great space, clean and new. Quick process.
Matt was amazing!!! Great customer service and very helpful!!!!
Matt Joe and Alex were so helpful and so easy. Great place.
Both Joe and Matt are extremely professional, courteous, helpful, and very nice. They consistently provide great customer service and assist with any questions I may have. The facility itself is new and very clean.
Beautiful facility in outstanding condition!
As mentioned by many Joe is extremely friendly and helpful and the storage is great value and easily accessible
Joe was awesome at check in and even walked over to say good bye. Clean and new.
Very professional just ask for Joe and there you go!!!
Great experience….Joe was very helping
Matt and Joe were awesome at helping us find the right storage unit that fits our needs at a lowest rate possible.
Great experience all around! Joe was able to show a few options, explain details and answer questions all while sharing a tips and tricks for the move in. Within a short time I toured the property, selected a unit, completed the transaction and was out the door! A new location, it is impeccably clean and I trust Joe will keep it that way, he was a true delight to work with. Thank you!
This place is basically perfect from facilities, prices, to business operations. The man named Joe who manages the front desk handled everything with courtesy and efficiency. He could not have been nicer.
I moved a client here today and I was met by a very nice and professional gentleman named Joe never has a person been so professional at storage facility and I've been doing this for 17 years. Five stars from me!
Joe and the team at Stamford Public Storage are a great a bunch, always willing to help out and make sure you are having the best customer experience possible. The storage facility is brand new and they have a variety spaces both large and small for your storage needs. Joe and the team quickly found me a space that suited my needs and the overall experience has been nothing but positive. If you are looking to store your belongings, I highly recommend you choose this Stamford Public Storage location.
We're glad we used public storage in Stamford. The facility is brand new and pricing is competitive with a great promotion of a free month. Joe was on site and was great to work with. Super friendly and got us setup with everything needed in minutes. Highly recommend the facility and service!
Joe Cicchelli is fantastic! He's been a huge help!
Joe was great he helped us tremendously the place is spotless the grounds are beautiful great customer service he helped us with all our needs I recommend this place times 10
Terrific experience. Joe was very helpful and sincere. I would highly recommend this facility.
Joe was very helpful with my move-in. It was safe and seamless.
Joe was amazing great customer service
Joe is the best guy in the building, the security system in there is awesome, highly recommended
Fantastic, new, clean facility. Great location near the highway, secure, and safe. Joe was a pleasure to speak with and was extremely helpful. I mean, how many office guys offer to help you lift the heavy stuff?
This place is great. Clean, new, perfect location. Near the Hwy. Go see Matt and Joe great service. They will treat you right and get you set up. No worries...Thanks guys
Joe was great! The facility is brand new, clean, and very well located. Joe was a pleasure to deal with!
New place, good customer service. Joe the manager helped me and show me around. Good place to store your furniture.