Public Storage Self-Storage Units at 8118 Mariners Drive, Stockton, CA
Address
8118 Mariners Drive Stockton, CA 95219
Property Open
Mon-Fri 6:00 AM - 6:00 PM
Sat-Sun 6:00 AM - 5:00 PM
Storage Facility Features
Indoor & Outdoor Storage Units

Property Manager Lives On-site

Small, Medium & Large Storage Units
Property Open
Mon-Fri 6:00 AM - 6:00 PM
Sat-Sun 6:00 AM - 5:00 PM
Storage Facility Features
Indoor & Outdoor Storage Units

Property Manager Lives On-site

Small, Medium & Large Storage Units
Close Location Details
View Location Details
Outside unit

Drive-up access

---

10'x21'

Outside unit

Drive-up access
Nearby Self-Storage Locations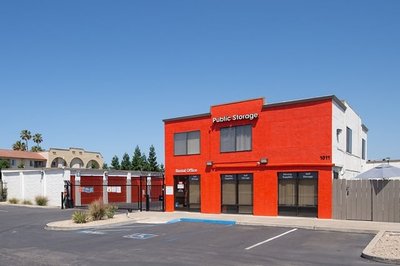 Self Storage Near
1011 E March Lane
Stockton CA 95210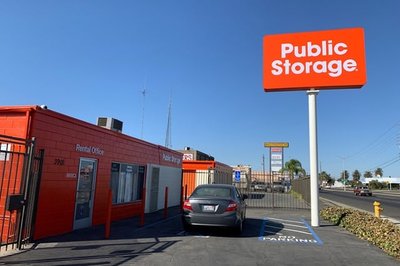 Self Storage Near
3901 West Ln
Stockton CA 95204
Self-Storage Near Stockton
Resources from the Help Center
See what fits in different storage unit sizes
At Public Storage, You'll Always Find...
Keypad Access

Friendly Staff

Month-to-Month Rent

Moving Supplies Available

Free Parking

Well-Lit Facilities
Reviews
( 303)
Very professional!! Great job!!
Mikela and Matthew both are great. They both have made my storage experience wonderful and decreased my stress level in the world of public storage. Thanks very much Mikela and Matthew, you'll are a great team.
what a terrible place there is no security in the warehouses in less than a month 2 times they broke in to rob this time there were 7 warehouses that were robbed
GINA IS THE GREATEST. THE BEST CUSTOMER SERVICE IN STOCKTON.
Gina is amazing! I've been a client of Public Storage for 3 years and she's helped me on many occasions navigate my bills and watched out for my unit when I didn't properly secure it. She's warm, friendly and a definite asset to your company. The only way I could thank her for all she does is by buying her coffees in the past, but I KNOW she deserves much more… bonus anyone?
I was very impressed and pleased with the customer service she was very friendly,helpful and accommodating. Thank you again
Jeanna is a good person always cheerful and she always loves helping us we been there for over 10 years thanks to people like her😊
Came in for some info the other day and Gina and Clarissa were so helpful. Thank you so much!
I've had this unit for +3 years and I couldn't have chosen a better place!! Gina and Clarrissa are absolute professionals in customer service and gave me the assurance as to why my possessions would be safe. Not a better place to store your items. Thank you both.
Gina was the best she was greatly helpful with her duties and she's a very nice and polite lady
Great Job Gina, thank you for all your help. Your awesome 👍🏽
Thanks Gina, She was helpful, knowledgeable and professional. I will definitely recommend this storage facility.
Gina was so helpful when it came time to coordinate the exit from the rented unit. Since the unit belonged to my son, he, the storage facility and I all had to work together to confirm ownership and arrange for the cleaning out of the unit. Gina went above and beyond to make sure this was as easy on everyone as possible. Kudos to you Gina, thank you so very much. Highly recommend!
Gina was so helpful updating my account and helping with the rate.
Clarissa was great at answering my questions. 10/10 would recommend
5 stars or more for miss Gina G
Had trouble and they helped me wonderfully. Love the manager there
Gina helped me get a unit today and u i was happy its the last one
Will raise your rent constantly throughout the year, this is the third time it's been raised by $60 within the year. Do not recommend this company at all
Great customer service, Gina ur the best! U got me the perfect storage and it's clean. I totally recommend everyone here. I'm so pleased with the service, professional worker.
Check in was very easy as I did most online..Thank you Gina for being very helpful
Gina G is the nicest person here. She is a great manager and is always helpful and very professional. Thank you for all that you do!
Great customer service and affordable prices! I recommend public storage 👍 good people.
Gina G. is awesome!! So friendly and helpful. This is the best place for storage. Good prices too.
Is Gina and very helpful and nice
Gina is absolutely amazing!!! I came into the store without a reservation and she was able to accommodate me right on the spot! She was friendly she was informative and most of all she made me feel comfortable!! Thank you Gina for being so nice to me on what was a really bad day! You made it just a little bit better Thank you again for going above and beyond!! This place is lucky to have you!!
I've been renting from this specific property since 2018 and I must say they're very professional very neat and organized people I would especially like to thank Ms Gina m the relief manager so fast so quick and understanding didn't mind to go the extra mile to get my questions answered and my needs met so with that being said I was just like to spend a huge shout out to public storage off of mariners drive 🥰
I have been with the storage for two years. And Gina with the flower 🌼 in her hair. Has been most helpful to me and my roommate. She is a asset to any company. And I recommend this place to anyone. Because of their expertise and friendliness.
Gina G is the best manager and is sivhelpful everything I come in. Thank you so much!
Hey gina was great! Love her positive aditude and she helps you out 👌
Had a wonderful experience with a woman named Gina. She was so helpful on helping me find a unit and calculating how many boxes I was gonna need. She was so sweet and so patient with me.
Wanna say Gina M. Gets an A+.. she was very helpful..
Went to the mariners drive location to pay for my unit in Livermore, the young lady behind the desk named gina m. Was very helpful and she suggested I sign up for auto pay and told me about the app that I can down load so that I don't ever have to worry about finding a location when I'm traveling again. She was very professional and although she told me she was new to the business she was well informed. What a pleasure doing business.
I went to the store on mariners where I met Gina and Gina, these two were the friendliest little ladies and so helpful, I did not rent a space today but I definitely plan to. They helped me figure out the size unit I would need and how many boxes I will need. The property was really well kept and seemed very secure.
Gina was very helpful when I got my storage. Great customer service
Love customer service and prices
Gina is the most knowledgeable and kindest person that I've been dealing with for many years and she is the reason why I chose not to do business anywhere else!! Great job Gina and thank you!! Tom G.
Gina has been a great help trying to find me a storage and will let me know when it's available. Thanks for trying!
Gina is the best. Made me feel like family. Very helpful and knowledgeable.
Clarissa was very helpful and handled everything in a timely matter
Gina and trainee were very helpful, very good customers service. They helped me find a storage, and explained to me that I can do everything on the ps app. Recommend the location
Training receptionist Melissa Neil was very helpful when I called in to check on prices for a storage unit she was very knowledgeable about the facility
Gina has been a big help in setting up my app and online account. Great customer service! Thank you!
Great service from Gina . Storage was clean and easy to get to .
Customer service was very helpful and efficient.
The manager was very helpful and nice she even looked at other storage units at other locations I recommend her.
Excellent customer service!!! Gina is the best to work with. 😊I will recommend to friends and family! 👍
Let's just state the obvious, There's a reason why GINA's name is in pretty much every review. You can't find impeccable customer service like that anywhere nowadays. I was in panic mode before I met her. Trying to move a skyscraper into a medium size unit. I was quoted at a certain price for a smaller unit by Public Storages customer service and was told someone from that location will reach out to me to confirm my reservation. Guess who called? The one and only Gina.. she reviewed my reservation and gave me MULTIPLE options that were more accommodating. Not only did she put me in a bigger unit, but also lowered my cost 🤭. She not only treats you like a friend, but she wants the best for you regardless of the situation that you are using they're units. Thank you again Gina, your customer service is far and few! Pretty sure she needs a raise 🤷🏻‍♂️. Just saying, the reviews don't lie.
Thank you GINA, for helping me today and giving me Prices on storage and being patient with me you were amazing I appreciate all your help
Customer service was on point with Gina today We will definitely use you guys again thank you. And thanks for the suggestions on moving supplies
The best experience I've ever had going to pay my bill Gina is a saint!
Just want to give a shout out to Gina I usually don't do this but her customer service skills were on point thank you for all your help and getting me in the right size so I didn't pay too much. And thank you for letting me know you sell moving equipment like boxes and tape
Gina is Awesome always so helpful and professional that's u keep coming back to rent from public storage
Really great customer service.
I've been a Customer of public storage for 2 years,Gina helped me then and now, we switched from a large unit to a smaller one, she was aware of my needing a smaller unit and notified me right away when one was available. She also took note of my situation, Gina was very helpful. I appreciate that.
Very informative, polite and knowledgeable happy with the service.
Gina was a great help getting my storage.
Ahshia is one of the most helpful staff here. She was very informal and was informing about telling me There's a app to download and open the gate from the car. Because I am pregnant I find this to be very easily instead of getting out walking back and forth. I recommend coming here for a storage.
Ahshia has showed me a great storage space,she is awesome
I had to pay a bill for my friend and ahshia helped me out,she has great customer service skills
Ahshia waa very helpful and she has great customer service skills
Ahshia was very nice wnd helpful
Ahshia was so friendly and gave us awesome customer service 👏
Got a storage unit last minute and Ahshia Anderson gave me great customer service she was very quick friendly and helpful! would recommend :)
Was very helpful and took care of me pretty quick
Excellent service and very accomodating for my last minute requests! Pooja is excellent to work with!!! I highly recommend Public Storage!!!
Ahshia was great on customer service got me a unit fast simple and easy thank you
I had very good customer service for ahshia thank u
I had two storage units in the time I utilized Public Storage. The first one I got was the smallest unit as I didn't need much storage and then later I had to upgrade. Gina was very helpful in helping me upgrade to a bigger unit with no issue. I just closed my last unit, as I purchased a home, and Gina was once again helpful and explained the closing process. Zero issue again. Overall, I had a great experience. The codes to get in are all custom so you know who goes in and out and the fencing around the perimeter is very secure. I highly recommend.
Ahshia helped me pay my bill during covid 19 she was awesome rhank you
Ahshia was a good customer service rep during the pandemic 😷 and was very patient with me and understanding and helped me with everything I needed .
Great rates and even better service! Shout out to Gina for being so helpful!!
Very nice lady's in the office. Will make sure to get y ok u the perfect space you need. Always good promotions. Reccomend public storage
Alexi helped me with all i needed. Very nice lady. Reccomend renting at public storage
Spoke with alexi inquiring about a storage. She was very nice, professional and property was very well taken care of. Reccomend renting here.
Getting my storage was painless . I was helped by Gina she made it easy to get my Storage. She was very polite and and friendly And very helpful I would recommend the storage to friends and family.
Spoke to alexi about renting a space she was very friendly anf knowledgeable. Vrry clean property would recommend renting here!
Spoke to Alexi, she had great customer service it was pleasure an would definitely recommend anyone to rent here
Very helpful when it came to retrieving a storage at moment notice! Very friendly & positive, helped me when I was in a pinch. Recommend 100%
Gina has excellent service and I like coming in to pay at this location
Alexi was very helpful and polite
I spoke on the phone with Alexi about my storage needs, she gave me options which is nice to get and she responded to all my questions in a nicely manner. Getting a good customer service over the phone is such appreciated. Thank you again for all your help Alexi.
Gina was a very good helper in helping me get a good deal public storage facility
Gina is really sweet and helped me a lot. Definitely would recommend to someone else.
Gina is a very nice, happy person and very helpful when I come in.
Very professional and nice people Especially Gina she was very helpful and kind person
I spoke with Lexi at this public Storage and she was really nice and helpful. The place is well kept and safe to rent
OH MY GOD I LOVE GINA SOOOO MUCH!!!....She has helped me so much and I would recommend her to anyone!!! If it wasn't for her my experience would have been so different!!! Thanks Gina for EVERYTHING!!!! As long as she is here I will always use Public Storage! But If she go, then my business GO!
I inquired about a storage space. And was greeted by a Young lady named Alexi. What a joy to walk in to a smiling face. Her customer service is outstanding. Thank you for making my day brighter. Good customer service is rare these days. Thank you again Alexi
Just wanted to share I had a great experience with Lexi at public storage. She was friendly and helpful and knowledgeable. This place is clean and safe I highly recommend.
This is a great location to rent! Gina has the best customer service do I recommend renting here
Gina is a very lovely women I'm very lucky to have her help me today I most definitely will send more customer
This is a good location for storing and I am very happy here. The girls in the office are friendly and helpful and Gina has the best customer service! I recommend this place to my friends and family.
Very good service Gina help me a lot and very fast
Just rented a unit and Gina and Steph are the best definitely recommend this location
Ahshia showed me a large storage and told me about the move in special! Thank you so much Ahshia
I absolutely appreciate this place, the amazing lady Gina was just so helpful and was just such a blessing I couldn't be more happier with the service and understanding I've had a series of unfortunate events and they were completely understanding I honestly reccomend this to whoever is looking for a storage unit
Ahshi . Was the best and deserved more than 5 stars. Thank you Thank you
Ahshia showed me a great space at a great price thank you ahshia
Ahshia has great customer service I enjoyed talking to her and paying my bill.
Ahshia me make a payment sure was awesome
Ahaha had great customer service and she help me pay my bill
Thank you to Ahshia- she was wonderful! She was patient and informative and helped me out with the process. I couldn't have asked for better customer service.
Very nice ladies working there, especially Ahshia. Quite helpful and friendly. Clean facility and good prices.
Gina and Stephanie were always helpful and available to answer my questions. Never had problems with my unit. It was safe and secure.
Good service helped by Tatum
Ahshia was very great and help me out today. She is great.....
Ahshia showed me a great space and she had great customer Service skill. I recommend this place
Ahshia she showed me a great space & she was nice
Ahshia is a great representative she has a great customer service skills
Thank you to Ahshia, she is a very nice representative that helped me pay a bill for a family member, she had a great smile and attitude, I only came to pay a bill and walked out with a big smile.. thanks Ahshia
Ahshia helped me pay my bill i appreciate hee help i would reccomend any one to rent here wirh her thank you ahshia
Ahshia and Gina provided me the best service ever thanks guys. Sweet ladies
Ahshia and Gina were so nice to me when I came in my to pay my bill.. we need more nice people like them.
Ahshia and gina very helpful and nice
Gina made it very east to get a unit. She was very helpful. Thank you.
Gina thank you for all your help I really appreciate you you guys are really awesome thank you so much
Professional and excellent customer service. Answered all my questions and assisted with my move in needs. Gina and Ahshia in the office were most helpful!
Ahshia and Gina good customer service
Best place to rent. I recommend here because of Gina's customer service
Stephanie was great! Fast friendly and efficient. In and out of the office in no time.
Steph was very helpful and pleasant
Came in to pay a bill,great customer service from Steph C. Will definitely be coming back in the future.
Came in today to make a payment, Steph C helped me and was very friendly and helpful
Gina has been so helpful and has the highest customer service. She has so much compassion for her customers and I am so happy bring her customer. She's the best!
Gina was awesome!!!!!! Love it.
West Lane public storage is horrible my stuff got broken into the manager has a straight up attitude I will never use my service with you guys again
Excellence service from Gina and Tatum, thanks for all your help!
Great customer service. Very pleased with special offer.
Gina has always been such a pleasure to talk to! Thanks for the wonderful customer service Gina!
So pleased with Gina at public storage on mariners big help to me ....
Gina and Nadire were delightful in helping me to rent a storage unit. Gina chose the right size and the right cost which was much better than the other guys who were not as professional. Thank you so much girls for your wonderful help. Have a good day.
Thank you Gina for the fast and easy process while getting a storage! Best public storage ever!
Thank you Tiana for your amazing service.would definitely recommend this location.
Gina has been very helpful in helping find a space for my car. She's very professional.
Ladies are lovely and my things are safe
Muy excelente atención muy pero muy amable nunca antes en un public storage nos avían atendido así como Gina con tanta amabilidad gracias Gina
Gina is very nice and helpful
Gina is always there for me!
Gina was great she got me taken care of
The rental process was so easy. The site looks clean and well cared for. The prices are VERY reasonable. Tianna was really nice and helpful. She answered all of my questions and explained the entire process in detail. She made renting a storage unit a very pleasant experience.
Now Monday was the day I had requested to move my things in - I got there and no one was there during business hours 🤦🏾‍♀️ - so far so good.
Maggie was great and the staff there is alot of fun.
Less than one star was very happy l used them for many years. I owe for June they sold my belongings before June was even over. There was no call or mail from them.but after the sale they call to tell me they have one of pictures .very bad they sell your property in right out from under you
Gina was a great help finding me a great unit at the best p rice. I would recommend this place.
Gina and Kehlani made my rental a great experience. They were very helpful and answered all of my questions. I would recommend this place for all your storage needs.
Great service. The management is awesome I felt that my items were safe always. I would highy Recomend.
I was there today to get an space and Gina was really nice and helpful.
Gins is friendly , outgoing and professional. I always get quick service when I come in.
Gina has been so helpful everytime i come in to pay. Ive been a customer a long time due to her great customer service.
Gina has been so much help since ive been here. I really appreciate her. Great customer service ever.
Gina was extremely nice,and easy to work with thank you for the hospitality your great
Mary and Gina were great with there costumer service. Very quick with the process n great vibes they give
Easy access to storage units. Friendly service. Came in at lunch time Gina was very helpful, friendly and provided great customer service.
Gina and mary are so sweet and got me in fast and a drive up unit
Gina and Mary Great service today, so easy to sign up.
Carissa was very delightful. The shortage space eased very clean. Quick efficient service. Made my day so much better.
Carissa and Mary are great and actually stayed a little over to help me.
Gina and Mary Very kind ladies, clean, safe property. Fair prices and lg variety of sized units
Mary and Gina First I would like to say the CUSTOMER SERVICE is award winning. There was an error in my reservation and it was cancelled. Gina called customer service and they were unable to bring the reservation back due to a system error. Gina got on the phone and called DM and somehow they worked it out. I got a great unit, a drive up unit and a better price than my original reservation. When I first came into the office both ladies greeted with hello and how may I help you. Mary walked in the damp rain and showed me the unit and we talked and laughed and I am just extremely happy and satisfied with my appointment. As you all know companies make mistakes and they don't make corrections in favor of the customer. Public Storage corrected their error and both Gina and Mary were not going to let me pay a higher price for their error. They went above and beyond. And whoever the person is they spoke with; thank you too! I am a SATISFIED customer. Thank you ladies so much. Sonja
Great customer service, confidence is key. Thanks Gina for all your help!! :)
Had a reservation for 5:30 pm got there and the rental office was closed. When they close at 6 pm
Gina and Carissa was very helpful getting my unit snd box. Great service.
Great service from these employees! They are so kind and helpful here!! I want to thank Kam for all of his help and patience when dealing with my move
Kameron was extremely knowledgeable and had many great suggestions and tips for me! Great people/place to rent a storage locker!
5 stars for Gina and Mary they made my move in process convenient and easy
I'm so very happy with my service. Mary is a real peach.
Gina was wonderful and made my arrival in Stockton a great one.
Waiting outside the office for 2 hours ! For the manager to return. My movers had to leave SMH
Mary thank you for the services,finally moving out.😁
Mary was extremely helpful and kind during my time of crisis.Great place to rent from.
I moved to a smaller unit and I was very satisfied with the transfer
I enjoy my two workers at this location Gina and Mary they are always warm and welcoming whenever i come in they are pleasant patient and informative on information that is beneficial to me understanding what the policy is as a customer im and very satisfied with them way to go ladies keep the good work very outstanding
Muy buen trato por parte de su empleada gina excelente
Mary was so nice help me a lot it was easy fast process thanks girl
Amazing customer service Gina was spectacular very happy
Mary is awesome! Very nice young woman. Thank you so much.
Need help loading or Unloading, C & A Moving Stockton's #1 Moving Service
Extremely friendly and efficient.
Gina was extremely helpful, I would recommend working with her to get exceptional customer service.
Mary & Gina are the most amazing people. Great job thanks
I am very pleased with this place i just moved out an i likedthe customer service mary gave me! Shes a very awesome person an friendly. I highly recommend this place. Ask for her when you go in. :)
Gina and Mary help me when I needed the most they both are awesome thanks for great customers service!
I had a great experience here , Gina was really nice and respectful as well as helpful , she has great customer service as well as she called around for me to find better deals , I had a HORRIBLE experience at the other LOCATION which is on E March Lane . So I recommend Here instead of the other location. Gina is AWESOME !
Mary is amazing and so helpful. Place is very well kept and easily accessible. Great staff.
My mom has a unit in Hayward and every time I come in to make payment for her Gina greets me with a huge smile and by MY name. Don't know how she manages to remember me. She is awesome! Thank you Gina. Going to be needing a unit soon for sure will come here awesome customer service!!!
Gina was great, very helpful. Super friendly. Came in looking for storage but I don't need for another 6 months. Will be back. Keep up the good work Gina
Gina is the best .Wonderful location.The best customer service out there .
My experience at this location was fantastic! Upon walking in Gina the lady on shift at time greeted me with a big smile ! She also referred me to some men who could help me with packing up my uhaul truck which helped a lot with my sanity trying to figure out how I would pack all this stuff ! LOL ! She's great! And this public storage location is LUCKY to have her there !
Jenna is a very talented lady she helped me several times she's one of the reasons why I haven't left this establishment cuz the bill is too high but you can't get this kind of service so that's the reason why I Stay is cuz of her service and the way she helps out thank you
Gina was very helpful and went out of her way to help me find a unit at an affordable price.
Gina great customer service been for years love that lady david ellis 5 ☆rated
I love this facility!!! Gina is a wonderful manager she's sweet!!!
My overall experience with Gina was Awesome ! Got a storage locker even though she really didn't have any left to rent .thanks for your help!
Its nice to have public storage across the street when your in need of boxes thanks Gina for the help. Will be coming for more we in need .
Amazing customer service!
Gina is excellent. She provided excellent service
Rate went up at a quick pace. Storage was broken into and contents stolen
Mary was very helpful in getting me into a smaller unit. Her help is appriciated. Gina is also very help. I would reccomend everyone to store here!
Treated very well. I would recommend this location and it is clean. Gina one of the staff members in particular was always very helpful, polite, and professional. I was at this location for about 6 and half to 7 yrs and throughout that time not one bad experience. The only reason I gave 4 stars due to the price increase. I'm sure it was in the contract; just seemed high for the smallest unit.
Mary was awesome!!!!! She gave a great deal on a 5x5 storage. And was able to move in that same day. Thank you sooooo much!!! You're great!!!!
I came in to see if there were any units available but they said they wouldn't have any until tomorrow. Gina and Mary were very helpful and tried to find one at the other locations for me. No one has one ready to rent so they put me on the waiting list and said they'll call me as soon as a unit is available. I appreciate their efforts in helping look for a storage.
The staff at this location is super friendly. The security is great. We had an issue with our unit being improperly locked and promptly received an email. Upon receiving the email we went to the location and found they had been keeping close tabs on the unit with their security cameras.
Outstanding customers service..Got the storage space I needed within 1 day. I recommend this storage space to all my family and friends. Thanks to Gina...
This public storage is great very clean. The staff expecially Joe are extremely friendl, helpful and AWESOME. Id recommend anyone to use this facility for their storage needs
Joe was very helpful and professional and he even helped me load my truck. Awesome customer service
I recently rented out a unit here at the mariners dr location and Gina was very helpful in helping me find room for my stuff. She was very friendly and gave great customer service.
Joe was big help! Thank you!!
I Give Gina & This Location 10 Stars ! I Am Very Happy With The Customer Service, Gina Is Very Professional & Friendly. The Facility Is Clean. I DEFINITELY RECOMMEND THIS PLACE !!!!!
Gina is help to much and i so happy with her
Very clean facility. Gina is very professional and eas y to work with. Would highly recommend this facility.
I have been with Public Storage (Mariners Drive) for a few months now and I would not hesitate to recommend the Hammer Lane site and Gina's insight and experience there combined with her professionalism to anyone who is looking for a storage unit in that area." ~ Victoria
Gina was very courteous and understand for exactly what I need for storage. She handle very professionally and promptly with a smile. Thank you..
I was greeted by Gina who has great customer service help me out a lot i was in a rush she made everything. Feel easy and fast paced will recommend to family.
I have been at the storage unit for approximately probably 3 years during my mother's house and I'm now vacating I was so pleased with all the loving gestures and the support that I've had here not only have I I'll be leaving the storage but I'll be leaving a nice employee named Gina but now become my friend I'm sure I'll stop thru time many times to the ongoing years that I'll be here
Very courteous, and professional with clean units
I was looking for a place to store my stuff temporarily until my new place is ready. I'm happy that I went to Public Storage on Mariners Dr because it's in a good location and the manager Gina was very helpful and friendly.
Gina has provided me service that exceeded beyond her responsibility and duty. Her customer services was very friendly yet professional. I was recommended by one of colleague and I found this public storage very convenient, clean and great location. I would always recommend my friends and colleagues in future.
I really like this location. I feel very comfortable that my items are secure here. Gina is helpful and and really kind. I like her service.
I have been looking for a safe and secured storage site. After doing some research I came upon this property. Mary was warm and welcoming very friendly as well. Give me all the information I needed plus got me a great deal on boxes
Went in last week too get prices on boxes and too see if I can rent another storage I talked too Mary great customer service great attitude and real friendly thank you Mary at public storage.
This place is more than a five star. Manager Gina is the best.she is very friendly and helped me a lot. Give me a great advise on things.this place leave me no regrets having a storage unit and rest assure of your things.keep a great job Gina.
Went in a few weeks ago to check on box prices and this woman Mary went above and beyond to help me with sizes and prices on everything. She was very nice, patient, and helpful.
I called in for so me question Mary was able to provide me with the answers I need it thank you
Katrina at Public Storage at Mariners was very helpful on getting our move in with ease. Great service highly recommend for your storage need.
marys a really hard worker..an a very great an friendly person there :)
My family just moved here recently and my mom has been renting a unit for about 3 weeks now. She loves the friendly service she receives every time she goes there!!
Gina is very helpful n I like this location because of the area and she gives great customer service!
Katrina has great customer service skills. Easy location right off of the 5.
This property is very clean and the employees are very polite and well help you out with what you need 😀
Went in there to rent a storage Gina was very helpful I will be storing for awhile.
I rented awhile back and I swear the customer service here is the best. Katrina answered all questions and i left feeling like I made the right choice. If Any one decides they need storage ask for KATRINA I highly recommend it..you will not be disappointed..keep up the good work girl
I spoke to Gina over the phone and Katrina helped me fill out the papers and showed me my unit and how to work the gate and door. They were both very helpful and took time to answers all my questions.
Gina & Katrina were very helpful & property were in good location and property manager was very nice and helpful
I have been storing here for a while and everything has been just great. Thank you Gina for all your help!!
Gina & Katrina are both so helpful, considerate and accommodating. They have a furniture dolly available if you need it and there is an on site bathroom as well!! Little extras like this are always nice when you are moving. They also didn't require me to give a 30 day notice when vacating the unit. I highly recommend this public storage facility, easily located right off the freeway, less in town driving. Thanks!!
Katrina was awesome. Made sure I knew exactly what was happening at every step of the process & that I was getting the best deal.
I have been renting with public storage on and off for the past coupke years and everytime Katrina is so patient and friendly. she is always smiling when I come in.
It was a very good experience, I would highly recommend this storage facility to any one. Gina was very helpful and pleasant person to have met.
Katrina and Gina have wonderful service. I just wish they had coffee to serve..
I am very satisfied with the service I have received with this public storage location. Gina is always very helpful & knowledgable every time I stop by.
Katrina was very helpful and amazing and throughly let me know exactly what I was getting for my buck!! Highly recommended to come see her for anyone ever in need of storage!! :)
Katrina and Gina are great! They are very helpful and professional. They are always there to answer my questions. I been storing here since 2009 and never had any issues with their service. Great job and keep up the great work
I think this is the best custermer service I ever seen. The attending was nice , informational and professional . I will recommend my whole congregation of this place .
I loved the service. Katrina was very friendly and helpful. She answered all my questions and concerns.
Convienently located, Helpful, and friendly!
Katrina was very friendly and knowledgeable about her products. Highly recommend!
I wanted to post about my experience with Gina at my new storage place. Everything was handled very professionally and they were very polite ad patient during my thousand questions. Beyond that she took her time to make sure I understood everything and that's to be greatly appreciated in this microwave type service industry we now find ourselves. The office staff were also very professional. Please continue to provide quality service and you will continue to be successful. Thank you
Very satisfied and happy with Gina and Katrina. I am a returning customer and was very happy with the service which is why i returned..thanks for all your help
Always a pleasure comjng here. Great customer service.
Gina the property manager was very nice and helpful, she is very detail about the type of storage i need and explains the necessary steps to make me feel secure about storing my belongings. I thought i would get out there late, but the process was pretty quick. I would recommend this place to my friends and family.
i had a very good experience here with katrina. she was very helpful and kind. thank u for all your help.
Great awesome chicks! Which they worked every where!!! Love these ladies!!!!
Very helpful at a good rate
I am very pleased to commend Public Storage on Mariners Drive, Stockton CA. For the last three years, I have had excellent service, and the management has been understanding, and personable. I have been able to recommend them with confidence to friends, and family. Gina And Katrina are the best!
I was helped by a very professional woman by the name of Gina. The transaction was very smooth. Gina was exceptionally friendly and very helpful. I would recommend this facility as a place to do business. They know what they are in business to do and work to satisfy the customer. The space was also well kept which is important as the goods I store are personal and I want to feel comfortable that my things are safe from the elements and safe from unauthorized persons on the property. 5 stars.
Katrina and Gina are excellent. They are very friendly, accomadating and hospitable. They always answer all my questions . The property is very neat and clean. I will definately recommend this place.
Very impressive. I've been customer of Public Storage for a while. This Storage has very knowledgeable, courteous staff. Both Gina and Katrina were very nice. They provided me every information I needed. The Storage was accessible, very clean and safe place. I' will definitely recommend this location and will always use if needed.
Bring a prior customer I came back to public storage of Hammer Lane because of the understanding and professional staff. This current experience had been just as delightful. I would highly recommend the Hammer Lane.
My experience has been great and Gina always delivers excellent customer service.
The package deal helped out a lot financially and the customer service was excellent.
Have always gotten friendly and courteous service from this facility. Gina is always nice and helpful.
Gina has been a very big help in all the years that i have kept a unit, she dose her best make sure that your experience with public storage is the best she can offer.
Very nice storage with nice people and good service!
Out of all Public Storage locations in the Stockton area I would recommend this one! Very clean storage units, easy access straight off the freeway, and helpful staff. Gina was very kind. Very knowledgeable with everything I needed help with. She made it fast n easy to sign up!
Great location, clean, safe and organized. Had such a wonderful and friendly experience with Gina she is always so polite and patient. would recommend this facility for all of your storage needs!
I have been a customer for5 years. I have never been disappointed with the service. Gina is always professional and courteous .5 Stars for your storage on mariners dr.
Very clean and Gina is very friendly and helpful.
I'm happy to have found a suitable unit close to home. It is easy to get to. The unit and the grounds were clean. The staff was very helpful and professional.