Public Storage Self-Storage Units at 19784 8th St E, Sonoma, CA
Address
19784 8th St E Sonoma, CA 95476
Office Hours
Mon-Fri 9:30 AM - 5:00 PM
Sat-Sun 9:30 AM - 5:00 PM
Gate Access Hours
Mon-Sun 6:00 AM - 9:00 PM
Storage Facility Features
---

5'x8'

Outside unit

Drive-up access

---

8'x12'

Outside unit

Drive-up access

---

10'x10'

Outside unit

Drive-up access

---

10'x20'

Outside unit

Drive-up access
Nearby Self-Storage Locations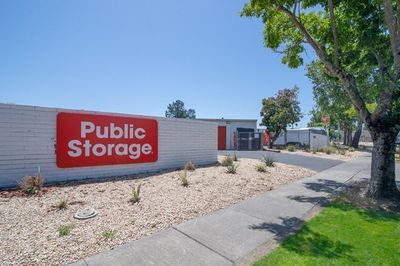 Self Storage Near
1775 Industrial Way
Napa CA 94558
Resources from the Help Center
See what fits in different storage unit sizes
At Public Storage, You'll Always Find...
Keypad Access

Friendly Staff

Month-to-Month Rent

Moving Supplies Available

Free Parking

Well-Lit Facilities
Reviews
( 7)
So far it's been a great spot I like having a place where I can come to and put my stuff. I showed up today and the luck I usually use wasn't there it was a blue lock which made me freak out because when I grabbed my keys my lock was still on it in the back of my bed of my truck I'll probably be back at 6:30 or 6:00 to talk with whoever may be in charge because hopefully my stuff was safe the entire time it's in an in case unit with or without a lock someone noticed it was open so thank you I'll keep you updated. --_Before the day was over they had left two messages telling me i forgot my lock and were trying to contact me. Two days later i found my lock in my truck at the storzge unit. I hav not talked to anybody but it seems like this totally had my back. They new i forgot my lock 2 days before i did, an hore after i left or less. Ill up Date again after they open.
Very affordable prices, clean and safe property, and most impressive staff I've experienced! Darcy, specifically, has been a huge reason why I have been a renter and supporter of selfstorage. She is not only very hospitable, but she has a great sense of humor, and is willing to listen to my needs on a professional level. She is wonderful at her job, and has made my personal experience with self storage MEMORABLE. THANK YOU DARCY
Darcy is one of the employees at my storage. She couldn't be more helpful. She's professional, friendly and explains everything in detail so I know how to make decisions about my storage units! Thank you, Darcy! You rock! John Camajani
I just started to come here , and management has been so pleasant to work with , Mrs Darcy was so professional with my business.... thank you very much 😊
Christina as so helpful and I really like the space here
darcy who works at the public storage was super friendly and helpful. she was descriptive when explaining process and rules for the storage unit.