Public Storage Self-Storage Units at 70170 Highway 111, Rancho Mirage, CA
Address
70170 Highway 111 Rancho Mirage, CA 92270
Office Hours
Mon-Fri 9:30 AM - 6:00 PM
Sat-Sun 9:30 AM - 5:00 PM
Gate Access Hours
Mon-Sun 6:00 AM - 9:00 PM
Storage Facility Features
Boat Storage

Car Storage

Climate Control Storage

Indoor & Outdoor Storage Units

RV Storage

Small, Medium & Large Storage Units
Office Hours
Mon-Fri 9:30 AM - 6:00 PM
Sat-Sun 9:30 AM - 5:00 PM
Gate Access Hours
Mon-Sun 6:00 AM - 9:00 PM
Storage Facility Features
Boat Storage

Car Storage

Climate Control Storage

Indoor & Outdoor Storage Units

RV Storage

Small, Medium & Large Storage Units
Close Location Details
View Location Details
---

5'x10'

Climate Controlled

Inside unit

1st Floor

---

12'x30'

---

12'x30'

---

9'x10'

Outside unit

Drive-up access

Outside unit

Drive-up access

Climate Controlled

Inside unit

1st Floor

Outside unit

Drive-up access

Climate Controlled

Inside unit

1st Floor

---

12'x30'

Outside unit

Drive-up access
Nearby Self-Storage Locations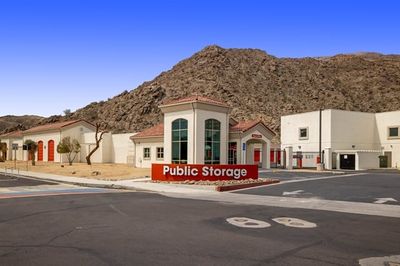 Self Storage Near
72150 Fred Waring Drive
Palm Desert CA 92260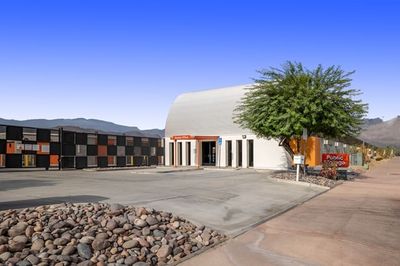 Self Storage Near
1000 S Gene Autry Trail
Palm Springs CA 92264
Self-Storage Near Rancho Mirage
Resources from the Help Center
See what fits in different storage unit sizes
Rancho Mirage Storage Units Off Of Highway 111
Rancho Mirage storage units are located at the edge of the San Bernadino National Forest, situated amongst the backdrop of the picturesque Coachella Valley.
We know living in Rancho Mirage is about living the good life, and that means less worrying about storage and more enjoying what Southern California has to offer. We have popular 5x5 storage units, great for storing gold clubs or tennis gear after a day at Tamarind or The Springs Country clubs.
If you overdid it during a day of antiquing, we're happy to help with our generously sized 10x20 storage units. Just drive up and seamlessly offload your items-it's that easy.
This location offers over 550 storage units, both indoor and outdoor, for your convenience. If life on the road is part of your American Dream, our Rancho Mirage location also offers covered RV parking and RV boat parking. We love helping you live your best life with storage units that offer convenience and affordability in the desert.
At Public Storage, You'll Always Find...
Keypad Access

Friendly Staff

Month-to-Month Rent

Moving Supplies Available

Free Parking

Well-Lit Facilities
Reviews
( 313)
The whole experience of renting a space, both on-line and in-person, for the Rancho Mirage location, couldn't be easier and more pleasant. The manager, Nancy, was helpful with questions, with the paperwork, etc.
Nancy is great! She helped me and made everything easy for me!
Adrianne was great! She made the whole process very quick and simple. She went above and beyond in helping us understand how it all worked and even offered some great tips on the area.
Rv is parked with no drama in the shade! In and out is easy! I received a phone call that made me realize the company is working hard to earn five stars. She impressed me. Come and rent here. They work for excellence:)
Love me some Nancy! Very knowledgeable & lovely lady! Public Storage is lucky to have her!
The property was very clean and well kept—plus all the employees especially Nancy were so so helpful…..perfect place and perfect price!
Love The Public Storage People and facility in Rancho Mirage. Everybody is so nice and helpful. The facility is so easy to access and is spotless. I love this place. What a find! Allen
Renting at Public Storage has never been easier. Property Manager Nancy was very efficient, organized and most importantly, friendly! I'm very happy with the 5 star service I received and highly recommend this location to anyone in need of storage solutions! JD
Awesome storage facility and even more awesome storage staff. Very helpful and accommodating. Best storage in the Coachella Valley that I've found
Nancy is GREAT!! She has been so helpful with our rental and move in process. Great facility, secure and convenient !!
Nancy and Hely were the best help and they worked out any possible future problems for me!!
This is a very clean facility and conveniently located. Nancy was very helpful it getting us set up with the right size into. Would highly recommend this location!
Nancy is the most outstanding Public Storage manager I have encountered in my many years as a Public Storage customer. She has a vast knowledge of their system of operations and she is extremely customer oriented in ensuring customer satisfaction. Whenever I have a question or concern she always responds with a great answer and always with a smile. She always provides outstanding excellent customer service.
Nancy is the best and rest of the staff is always helpful.
Nancy and Heli awesome always nice and helpful And goes above and beyond thumbs up
Warning nice place " Until your unit gets broken into How it was handled is concerning They have two people on camera clearly committing a crime on their property, drilled out my lock, rob me of my contents, and did not call the police to report a crime The lady at office said it's my job to report the crime happened It happen on Christmas Day, 2022. They finally contacted me a month later claiming they reached out to me several times if they were reported to the police they would've contacted me immediately. In the process with insurance claims through them don't expect that to go well either but I let the public know their only responsibility is security and management both a complete failure. SEEMS TO BE INSIDE JOB THEY HAD EVERY CODE TO GET INTO THE PROPERTY ON A DAY THEY WERE CLOSED AND DID NOT CALL THE POLICE !!!! FISHY TO ME
I have been dealing with Nancy at this facility and she has been wonderful. Walked me through everything I could need to easily access my space. The location of this property is perfect and feels very secure. Great experience.
All the women who work here have been super helpful and nice. The place is clean and in a convenient location and as a woman I feel very safe when I am here working and in and out .
Love them. Nanci was extremely helpful every step of the way.
Nancy gave great customer and went the extra mile. Thanks again
Nancy provided great customer service and was very responsive and professional. Thank you Nancy!!!
The ladies were so sweet I was shopping around for storage and they answered all my questions I had. I'll definitely rent there once I start moving. Very nice mannered and welcoming also.
I came here looking for auto storage, and I was pleased to find space here at a reasonable price. Check in was hassle-free thanks to Nancy and Hely. They took down copies of documents needed. The location is convenient and easy to get in and out. I would recommend this location to anyone looking to store your vehicle or any of your stuff! I loved my experience here. Thank you everyone for your help.
Nancy provided 5-Star service , friendly, helpful and very knowledgeable about meeting our needs!
Want to say big thank U's to the RM team and that this place has the best customer service and Nancy and team are great to work with and are so helpful and kind! Would recommend this storage to all my friends and family. Our RV is in good company.
Great experience! The girls were amazing and made the rental so easy.
Nancy she was very helpful she took her time and showed me the units -it was very refreshing to deal with her. the Office and lobby smells so clean. I'll be reserving a unit today thank you so much!!
We are extremely happy with the customer service & the overall experience. We had the pleasure of working with Nancy who is super friendly & professional. This storage facility is one of the nicest we have seen. Thank you for a great price to store our RV.
I just rented a covered space for my new motorhome we just purchased and thanks too Nancy who pointed out the benefits compared to where I have it parked now, I saved $400 a month and it's only a mile from my home instead of 14 miles. Thanks Nancy
Nancy was very helpful and accommodating. The facility is very clean and secure.
Worst experience ever. That woman named Nancy was very rude and had an attitude with me. My children we touching the supplies and she yelled at my kids. Obviously she don't have kids or at least respect kids. Never will I ever go into that place again. I rented else where. If public storage allows that kind of behavior, then something is very wrong with this company
oh my god! awesome customer service from the ladies in the office. Nancy is the best…. super helpful and kind. Our RV will be in good hands! Thank you ! Mike
Nancy and Heli are fabulous to work with! They always go the extra mile to make sure their customers are happy. I've used this location a few different times and I would highly recommend it.
Front office is great helpful and efficient Nancy and Heli are great!
Ardrianne was so helpful with updating my account. Such a cheerful personality! Very knowledgeable, smart gal!
Great customer service best storage facility I've ever attended to
I'm a professional home organizer "From Chaos To Comfort" so I have been to several storage facilities but yours is kept super clean. Bathrooms also very clean & stocked every time I have been on this property….met Adriana as she was checking property. She was professional & friendly….your office staff have also been knowledgeable & friendly. Keep up the great work
Public Storage has great service and very nice employees, especially Dianne and Nancy. They've been of great help to me and I recommend this storage for everyone I meet.
My Father and I own a delivery busniess and have always used this location to store our vehicles and trailers. They are safe, reliable and secure. Nancy and Dianne have helped us many times and we highly recommend this location and their quality service.
This is a fantastic facility in regard to both the physical condition/cleanliness of the property and more so in how helpful and effective the on site staff is. Nancy and Tanisha went above and beyond to help me secure a specific unit and secure the transaction as I reside out of state. Nancy's communication is exceptional and she makes sure all is understood and processed correctly from first contact through move in. Highly recommend this business!
Public Storage was great, Nancy in particular was wonderful to deal with!!!
Nancy was so helpful! We had missed a payment and Nancy was so nice in helping us get it taken care of.
Nancy and Tanisha were so helpful today. I've been a tenant for 20 years and have been very happy with the service. Thank you Public Storage!!
We have been long time customers of Public Storage Rancho Mirage. I stopped in yesterday to take care of something on my account and as always, the service was exceptional. Kudos to Nancy who was extremely helpful and professional. She handled my inquiry in a timely, expeditious manner. This location is always clean, safe and secure.Thanks for a great experience!
Adrianne, went "Above and Beyond" with helping me navigate the Online Reservation to book a storage unit. Thank you. Christine
Nancy was I credibly helpful and got us a great space to store our camper and truck so we could enjoy some days on the beach!
Nancy has been absolutely wonderful and a gem throughout the process. She made our experience wonderful and She should be recognized for the level of customer service and the exemplary experience.
Nancy was amazing , very helpful and professional Very happy with her help
Nancy at rancho mirage has once again surpassed expectations in her service! She's the best!!!!
I went into Public Storage to see if they had any available units to fit my needs. They did! Customer service was excellent. Nancy and Adrienne were absolutely helpful, kind and made sure there answered questions/concerns I may have had. They helped me through the process of filling out contract. The office and units are very clean. Thank you Adrienne and Nancy for helping me with this process. You both are the best! Also a shout to Ben at the public storage site in palm desert helping me find a unit that was located in Rancho Mirage. He too, was very helpful and he sent me over to Nancy and Adrienne 🙂👍
Thank you Betty and fernando
I have been in the moving business for a number of years and never have I dealt with a more professional efficient operation than the Public Storage/Rancho Mirage location.Nancy has gone above and beyond on multiple occasions to ensure that all of our needs,and those of our customers,were met with a friendly positive can-do attitude!Thank you guys so much for the great service!
Nancy has been especially helpful to us in these challenging times. She is kind, professional and a pleasure to work with. She keeps a very clean, organized facility. Thank you!
I didn't expect to write this 5 star review of Public Storage in Rancho Mirage, but then, I also didn't expect Betty to go above & beyond and take the initiative to solve a problem I was having. Betty, Nancy and Veronica are the staff members of the Rancho Mirage location. They are very professional and genuinely seem to care about customers. If you're like me, the amount of storage space you need can change over time. That's not a problem for these folks. Just tell them if you need a bigger or smaller unit and they'll do their best to make it happen. I never stopped to think about what it's like to manage a large storage facility. Basically it's a giant robixcube of constantly rotating boxes. It may sound corny but I feel better about storing my stuff with Public Storage, knowing they're looking out for me.
The cleanest facility and I MEAN IT! Thank you Nancy!
Grandmother had a storage here for three years. She commended the property for how clean it was and it has been easy to get in and out the property while she was fixing her home. When it was time to close our account, Nancy was very helpful and informative. We would recommend the Rancho Mirage location to our friends.
Spoke with Nancy today, just incredible experience, Very Professional and Kind. Have used public storage thur out the years. She answered my questions, and explained. Thank you
Nancy was absolutely incredible from the first time we spoke on the phone until my arrival from 4,000 miles away. Nancy took care of us every step of the way. I can't recommend Nancy and Public Storage more highly.
Had an amazing experience with Public Storage, Rancho Mirage. Nancy was outstanding and very helpful in showing me my rental unit. Nancy was very instrumental in resolving a moving company issue. I truly appreciate her help. Thanks PS!
My unit was broken into there during summer 2021. They offered little help to no help although they claimed they knew who did it When they turned over the info to the officer on the case...everything Public Storage turned over was fake..the name, the person's info etc... they allowed someone to rent from them with all fake info - then told me that was the person who they thought broke into my unit. Don't they have camera's?? They also left the door broken to the bldg for several months. My unit was ROBBED by someone having a duplicate key. The lock was perfectly in place and when I opened it everything was gone. Horrible company, the regional manager had no desire to cooperate, and when I requested info, he very reluctantly provided it, but mostly told me he had other things to do and was too busy to have to deal with all this...I think it was an inside job -- be careful storing there...I used to think it was a good place to store-- but no longer..I lost all my mothers estate, beautiful Chanel handbags, antiques, silver etc... Dont store ANYTHING valuable there, and I would not trust them at all.
Awesome place to store my trailer. Nancy is very helpful and makes us feel welcome.
I'm a customer for about a half year now and I'm happy to report this has been a very positive storage experience. This is one of the nicer locations in the area and it's situated right off the 111 highway which makes it very convenient for moving stuff around, loading and unloading. It's also clean and has beautiful view of the mountains, better view than most houses in the area. I'll be a repeat customer.
Great public storage highly recommend!!!!
From day one, this location was very welcoming and secure. My wife and I have one of the biggest units available which are hard to find elsewhere. The manager, Nancy always says hello and makes sure we have everything we need and we look forward to seeing her and saying hello every time we stop in. The only issue I have with the location is that there is no lighting after dark in the units, so make sure to do all what you need to do before it gets dark. I'm very satisfied and rank the location 5 stars. A++
Nancy was wonderful, welcoming , and efficient. What an exemplary customer service experience !! Great Job Nance!
Betty was so helpful. She was so efficient with the paperwork and showed us the unit. We would definitely recommend others to Public Storage.
Nancy and Betty were so patient and professional with us yesterday! We had 6 units to change hands and, despite not having lunch yet, they spent 2 hours with us dealing with the enormous paperwork. We have been at this facility for nearly 2 decades and have always received the BEST service from Public Storage and their employees here. Thanks!!!!
When you are in need of storage, this is the place. Nancy and Betty are awesome. The most friendly staff around. Also, this facility is one of the cleanest I have rented.
Nancy was very helpful. Great place to do business.
Public storage is great !! Nancy& Betty were very helpful highly recommended
Very friendly, professional and informative. Glad to do business with them!
I had a great experiences with Nancy and Betty. They had great rates and worked with my timeliness. I needed a place badly and was so happy to find this place. The facility is well kept and in a great location. Looks very safe and easily accessible
Nancy was very nice and the units stayed very clean
Nancy was amazing to work with. From the first phone call to when I arrived it was white glove service. Thank you so much for taking care of me and my storage needs. The world needs more Nancy's!
Great staff and handy location. Always able to answer any questions I have. Special shout out to Adam for all your help.
Nancy and Adam are a dream team. They made the experience fun and easy. Pricier than I thought it would be but totally civilized and efficient if you need storage close by.
Adam and Nancy are great. Very professional and both have positive feedback from me. Thanks for all your help.
This is my second time renting from Public Storage in Rancho Mirage and the service couldn't be better. Adam, the rep on duty, spent time showing me different units and was very friendly yet professional. Ask for Adam to personally assist you.
Thank you for your help i appreciate it
Adam was very helpful. Very upbeat and positive energy.
I have been a very satisfied customer for many years. Thank you Steve and Alma for all of your help and service. 👍🇺🇸🤠
Very informative and nice
Alma was the best in locating the perfect spot for us. She is so accommodating and her customer service was bar none the very best one could ask for. Make sure you so Alma!
Alma and Adam excellent service experts in this area.
Alma is awesome, very helpful and informative.
Alma was very helpful and friendly. Great place.
Alma very professional and accommodating. Please give her a raise.
Thank you for your help Alma.
Great customer service and amazing personality!
Alma was very nice. She explained everything in great detail. Awesome customer service
One of the best properties that is well managed, clean and secure.
Easy access. Found the vehicle we were looking for quickly. Easy exit.
We have had exceptional service and I would highly recommend this company,
I have rented storage at this faciliity several times and each time the process has been smooth. The staff are friendly and they keep the property spotlessly clean and tidy.
Buen servicio rente un parking space.
Very efficient and friendly operation both the answering service and on site
Excellent Location. Excellent staff - Alma & Steve were always helpful and friendly! A GREAT place to store the RV, etc. Thank You!
Alma and Steve great service
Alma and Steve were a great help.
Super clean and efficient. Alma is a rock star! Super friendly, smart and professional.
When in to make a payment and ALMA is a great service representative very very friendly I will definitely recommend more ppl to Rancho mirage public storage 👍🏾👍🏾👍🏾
Excellent service at Rancho Mirage location, Thank you Alma and Steve!
Steve was incredibly professional and helpful. Set us up with a locksmith and a bunch of other things. Really appreciate the feeling of security with the keypads to go in and out. All in all, I recommend Rancho Mirage Public Storage very highly!
Beautiful property, friendly people
Ivan was incredibly helpful. He was able to get us through the process very quickly and answered all of our questions with great detail :)
Steve and Ray are always the best both in Customer Service and managing this pristine property, especially during this troubling pandemic. We'll miss you Ray!
Quite clean and well organized, we felt comfortable that our belongings would be secure here. Steve couldn't have been more helpful and polite. Overall it was a very pleasant experience for these first time renters. We would definitely recommend this location to anyone looking for extra storage space.
Moving is always really stressful, but my experience at this public storage location made the move a much easier transition. The facility is in a prime location in Rancho Mirage- which is a safe area. I wanted to make sure no one would mess with my personal belongings. What stood out to me the most about my experience at the Rancho Mirage Public storage was the quality of customer service. Ray is the one who assisted me with acquiring the perfect unit size for my things. He explained all of the paperwork thoroughly, and made the process a breeze! Ray was professional, informative, efficient, and patient. He treated me with respect from the moment I walked in the door and carried a friendly and inviting presence. I felt comfortable asking questions and knew that my stuff would be safe at this public storage.
Steve was great. The property is very clean, organized and is in a great location. We are fans!
Great, clean facility with AC that can stand up to the Desert Heat. Alma and Steve were friendly and helpful and got me set up with a nice interior unit to store wedding decorations. Everything held up and stayed in perfect condition.
Beyond the best experience with a storage unit facility that I have ever had before. Management is helpful, polite and knowledgeable of any questions that I have had; excellent service!
I rented a storage unit at public storage. If it wasn't for Ray I would have gone crazy. He was so patient and kind to me in one of the worst times of my life. Haven't to move, hadn't found a place it's so difficult. Ray made it so simple and Easy for me. He has a fabulous attitude, he is very efficient and business oriented but yet kind compassionate and just a great guy. Thanks Ray for helping me so much through such a difficult time. Rent at public storage you won't be sorry.
This is the best storage facility I have been to.Great units and clean. Steve the manager was terrific he was very helpful and a pleasure to do business with.They are now my go to place.Thank You
Ray was super helpful moving in and making the whole experience a breeze. The prices are also top notch - would recommend PS of Rancho Mirage to anyone looking for a storage solution.
I have had an awesome experience at Public Storage with Ray and Steve. They always provide such excellent customer service. Make sure to see Ray for all your storage needs!
I have had such an awesome experience at Public Storage in Rancho Mirage with Ray. Everytime I have had questions he was always so helpful and polite. He demonstrates great customer service! Contact Ray for all your storage needs!
Ray and Steve are a pleasure to work with. They are both friendly, helpful and extremely professional. Wish there were more storage facilities like Public Storage.
Rented a second storage unit with Steve in Rancho Mirage and had a great experience. He made the contracting fast and easy and then walked me out to test my codes. Highly recommend this facility! Great location and seems very safe and secure.
Helping out a loyal customer in a time of need. The local Manager Steve went out of his way to help me when I had no options, I was trying to open up a unit in northern California but per Public Storage's policy you have to be there in person to open a unit. At the location up north that I was trying to open up a new unit, my company already had two units and I have an awesome manager up there as well, but her hands were tied with this policy. The idea was simple, we were trying to open a unit up north, if we could sign for it in person at Steve's location in Rancho Mirage. We called around to a couple difference public storage locations and were pushed away quickly... we were running out of time, having a delivery come the next day we needed this storage unit. Steve did not hesitate to help us find a way, with his help and in contact with my amazing manager up north we were able to get this unit just before closing time. Steve was very kind, he welcomed us into his office kindly, was a great communicator, and had our full trust and respect within minutes. I wouldn't hesitate to have a unit at this location with how on point he runs that office. My company does work in the Palm Springs area as well, I only wish I knew about this location and its manager sooner I would gladly drive the distance to work with them, and still might over other locations. Thank you so much Steve, Public Storage is lucky to have you.
Steve and Carlos saved my day...very friendly and answered all my questions and concerns. Lucky to have made the choice to go with PublicStorage !
Ray was super helpful in getting us set up in a new unit. Not only is it a convenient locations, they offer great service and a fair prices. All in all, friendly and easy.
Friendly and very accommodating staff especially Ray and Steve,thank you! and excellent customer service with great rates highly recommended
It was clean, nice service, and worth the money being put. It has a very nice parking lot for the cars you had to leave behind!
Raymond was energetic and helpful. Made everything simple and fast, definitely glad we came here!
Fantastic friendly service, Steve made it an easy experience. 5 stars
Josh was very helpful, he showed me a unit, i got it and he made the process very fast and simple.
Ray and Steve were awsome!
Steve always has the answer to any of our questions
Alma, Steve, and Josh gave me amazing service and we're very respectful.
Thank you for helping me over the phone to ensure I find the location I needed and letting know what size I need.
Steve is professional, detail oriented, and cares how the storage facility looks. Very clean. Thanks Steve.
Alma and Steve we're extremely helpful and nice.
A clean, well run facility. Steve is an excellent liaison and made the process very easy.
Ray and Steve were very helpful and polite.
Alma and Steve are very professional. The office is clean and maintained well. The facility is well organized, secure, and tidy.
Steve and Raymond gave me excellent customer service. I really enjoyed my experience and look forward to my next visit!
Wonderful, personable people. Both Raymond and Steve provided some of the best service.
Alma and Steve gave fantastic service
The manager Steve is the epitome of professionalism. The storage building are immaculate and secure.
Alma. I'm what was so friendly courteous and polite she fully made us understand everything we needed to know thank you Alma
Watch for price gouging. Been there for almost 6 months and received a 23.5% rent increase. When you you first sign up with them, they force you to take their insurance at a nominal cost along with buying their special over priced locks. The people there are nice, but the business practices are very questionable. Beware when renting from Public Storage.
Steve did an excellent job getting us a unit on short notice with limited inventory. He went above and beyond! He has worked there for more than a decade, and knows the business. The Rancho Mirage location is very well maintained, and the climate control units are great. Ask for Steve and he will take good care of you!
Alma and Steve are pleasant and professional. It was a quick process to rent my unit, yet thorough with all needed information and details. The place is immaculate, safe and a great value.
Today, Steve (the on-site manager) provided me with a thorough review of the lease agreement, insurance, expectations and associated responsibilities on both my part and that of Public Storage. Plus an inspection of the unit I leased; explanations of the lease process; tour of the unit; comprehensive instructions related to lock, key, unit, and gate entry were clear, concise, and sooooo helpful. All my questions were answered in a polite/courteous manner, which enabled me to make the best decision for the storage of my personal items Steve is a professional representative, who has a thorough understanding of the various processes and all aspects related leasing a unit. I am so fortunate to have been assisted by this representative of Public Storage, who is informed, knowledgeable, polite, and courteous. Steve is a compliment to the Public Storage Corporation.
DO NOT MAKE A RESERVATION HERE. When I make a "reservation" that means I will for sure have the time/unit/seat or whatever it may be that i reserved. We are making a huge move from out of state and I spent 2 weeks searching for the right storage unit because they come and go so quickly. Finally i found the perfect one and we were set (still a month out from move) This morning (3 days before move) i get an email saying my reservation was changed. Okay, ill call and see what the problem is. The man on the phone lets me know its policy that if anybody walks in and wants the storage unit you have "RESERVED" its theirs for the taking. So I asked him what the point of making a reservation was?? (Nothing) We are now 3 days out from a life changing move and completely screwed by public storage. DO NOT HAVE RESERVATIONS IF IT DOESNT ACTUALLY RESERVE ANYTHING. Thanks for screwing us public storage, trying to change our reservation to something completely different than what we reserved doesn't help. You'll never get our business
Wonderful, personable people. Both Josh and Steve provided some of the best service I've ever had moving into a storage unit.
Alma Steve and Josh excellent service.
Alma, Josh, and Steve were really great! This was my first time renting a storage unit, and everyone was really friendly and had good communication. I feel very secure having my things here. Thank you Public Storage!
I visited the PS location in Rancho Mirage to purchase supplies, specifically bubble wrap and paper. The manager, Steve, was welcoming and informative. He provided me with a few packing ideas ti make my move less difficult. Thank you Steve!
two years ago Felicia & Luna were very helpful we are very happy with our service 🙌 and now Steve was very helpful and we are satisfied
What wonderful service. Josh was very flexible in when we could get to our storage unit. He is very professional and thorough. The units are very clean and accessible. We were in a few days earlier and Steve gave us a lot of good information.
Alma was wonderful she took great care of us and we are excited to de-clutter our home now with our new storage unit. Highly recommend this place!
Josh, Steve and Alma are so helpful. All around a great experience!
To say I am happy is an understatement. I am basking in the glorious cleanliness, the really good price, and the total convenience of Public Storage! Josh is literally my Guardian Angel of Storage Needs. He helped me get the very best deal (cheaper than I thought it would be) and advised me on choosing the best sized storage (everything fit perfectly). Josh and Steve are so friendly and polite, and made the whole process of putting things in storage surprisingly pleasant. Over the years, I have interfaced with different storage companies all over California. This Public Storage, in particular, is the absolute cream of the crop. Thank you :)
Thank you for the service.. they are so friendly Alma and Steve are both fantastic.
I've used the services of all the Public Storage locations in the Coachella Valley over the years and have to say that every experience has been nothing short of fantastic. The manager Steve is the epitome of professionalism.
Alma and Steve where great. They both were very friendly and honestly, the best customer service I have experienced in a long time. I will differently return. Thabk you!
Steve was very helpful and accommodating. He explained everything thoroughly and was very friendly. Facilities are neat and tidy too and the introductory rate was a nice surprise.
Made a reservation online a couple weeks ago for a 5'x10'x8' climate-controlled unit and confirmed it over the phone with the manager. My move in date was supposed to be tomorrow 12/31/18. Got a call this morning, 12/30/18, that there was no such unit available and the only size they had was 5'x5'x8'. The manager told me today that they rent units first come first served and a reservation only holds the rate but not an actual unit. Never received a call asking if I still wanted the unit before they gave it to someone else. These guys really screwed me over. I have to move out tomorrow and have no place to put my stuff. Very unprofessional.
ALMA is the best very personable and helpful
Steve did a fantastic job! Really happy with his customer service!
Easy to find and get to. The premises are very clean and well kept. The property manager Steve was very nice and knowledgeable and made the process easy, thank you Steve.
Management (Steve) is consistently professional, patient and helpful. the facility is maintained very very well - good lighting and clean interior spaces as is the common parking/loading area.
Josh was great! He needs a raise!!
Steve was most helpful, courteous, and professional. Showed us how to access the unit, and we moved through the paperwork quickly. A very positive experience!
Made a reservation online for a unit at a really good price and stopped at the facility to confirm today....Was greeted by the manager, Steve, who was extremely cordial and professional....I've used storage units periodically over the years, and this was BY FAR, the easiest and most satisfying experience in obtaining and signing up for a unit.... Steve was very thorough in showing me the unit, explaining all the rules and regulations, and in handling the paper work.... Highly, Highly recommend this location and this manager.....Can't say enough positive things about how I was treated.... Facility was also very clean and tidy, which was nice to see as others I've used had a lot to desire as far as the cleanliness of the facility... I have always found the Public Storage facilities to be a notch above most other places, and this facility exemplifies that to the max....So glad I found this place for my stuff....
Steve offered great customer service very knowledgeable about the storage pricing got me the best pricing for what I was looking for !
Alma was terrific. She was extremely well informed and efficient. She had a great sense of humor and help us with her excellent customer service. An excellent place with a professional staff.
Steve was sweet as can be and showed us everything we needed. He made the whole process quick and painless. The air conditioned unit we got for my heirloom cocktail piano was perfect and the last available (lucky us!). They also held it for us open for us, giving us a bit of time for the movers and saving us lots of stress!
Josh did a great job with my rental
Great location, clean and quiet property.
Steve was extremely helpful and friendly and got us exactly what we needed! Great location and a nice clean unit!
We had an issue with another Public Storage that we could not resolve over the phone. We went into our local Public Storage and Steve, the manager, was very helpful in helping us to resolve our issue. It wasn't his responsibility but he was willing to get involved and help us. When and if we need a local storage ... THIS ONE would be the one we would choose!
Alma was very informative and professional.
Steve and Alma in Rancho Mirage and Carlos in Palm Desert have always given me exceptional service! I will be moving out of my unit this month and I will miss them all terribly! The level of professionalism is A+! I would recommend either of these public storage locations to anyone. Great people to deal with, clean units, first class operation. Thanks to all of you!
Carlos and Steven were great. They helped me out with my rental and answered all my questions. Very helpful, friendly, and polite.
Would not use anyone else
Alma, you did an excellent job with my storage unit. Thank you for your amazing service!!! Yay!!
Met with Josh today, he was very patient and helpful with my questions. Much appreciated!
Alma helped us today with our storage needs she did awesome and is very professional we would highly recommended this facility. It is a very clean place I'm happy to store with thing here.
Alma was super nice and helpful! She got me the storage unit that was perfect for my stuff and showed me around to make sure that I would be happy with my space.
Alma was a great help today. I needed a second storage unit and she took care of it quickly with excellent customer service.
Steve, the property manager was helpful, informative and pleasant. He was able to provide us not only a perfect locker size but also a pick proof key as well. Good job, Steve. Looking forward to filling up that locker, much to my husband's dismay.
Alma is great, very helpful. Thank you!
Steve and Alma were excellent and very helpful They were very responsive and efficient. We would recommend them to everyone. They were also very cognizant of our time and conducted the business quickly.
Steve is awesome very professional at what he does makes you feel very comfortable to rent a storage unit from him 👍🏻
I'm very pleased with the service I received from Steve the manager thank you !!!! Awesome
Great service Steve thank you
Alma was wonderful she was Efficient and knowledgeable and personable thank you very much Alma
Alma is great at helping me out.
The facility is clean and convenient, with lots of variety to fit every need. Josh handled our check-in and rental and was extremely helpful and efficient. Great guy and great place to rent storage!
Steve was extremely helpful and professional with setting up my space rental he made the process very easy Thanks Steve
Alma was very helpful. We we're pleased with our experience.
We love this storage facility. Steve is always there to help us when we are in need.
We have had storage units before and this facility is at the top of the list. Steve and Alma are very friendly and helpful. The unit is clean as are the grounds around the property. Having an inside unit with temperature control was most important to us as it is in the desert. We would highly recommend this facility.
Wow, best experience and service I have ever had anywhere, smooth and easy quick process to rent a unit. An example for all American businesses. Thanks Steve
One of the best storage facilities I have found. Steve the manager was very informative and helpful.
Steve was very accommodating and helped us get settled right away. This has to be the cleanest facility we've ever seen.
Steve and Alma were a great help in getting us our units. Upon the movers delivering our items we realized that another unit was needed. They were able to get us in in a very timely manner
Alma was wonderful. I have used many storage rental facilities and this is the best. Very kind, took her time and made us feel very welcome. Great, clean facility and all policies were covered! Would highly recommend. Thank you and will be happy to refer people needing storage. Great location!
Great service. Alma was very helpful!
Just started and checkin experience was easy. Steve the manager was very helpful and showed us a unit that better met our needs. Area was spotless and in excellent shape. Would rate the facility as excellent.
Great location. Josh was more than helpful, and very thorough. He didn't try to have me buy unnecessary things. He ask what I had and showed me some things that would protect the items I was putting in storage. Overall good experience. Great customer service.
i reserved a space on line, very easy. Immediately received a call from the manager Steve to complete the process. Very friendly and professional.
Josh was very friendly, knowledgable handled getting me in the system and on my way very quickly. The facility is convenient and easily accessible. Highly recomment Josh and this Rancho Mirage location.
Wow absolutely amazing customer service. Steve was knowledgeable and professional I would recommend this storage facility to my friends. Clean and looks very safe
Staff is very friendly was a last min thing to get a storage . So i did everything online when i got there Felecia greeted me and made me feel very welcome
We own a business that works throughout So. Cal. We rent space alot from Public Storage in various counties and cities. Steve and Alma of the Rancho Mirage location are wonderful. They are excellent in all areas of service, deportment, and decorum. They maintain the site in a tremendous fashion and truly understand customer service. They are wonderful representatives of Public Storage and the industry as a whole. Thanks from SnowieUSA....
Alma was very knowledgable and helpful. We appreciated her honesty.
Easy check in, Steve was great.
I had a terrific experience working with Steve at Public Storage in Rancho Mirage. He's friendly, knowledgeable, efficient, and courteous. He put a smile on my face, even through moving!
Great customer service Alma is awesome!
The property looks great and well-kept!
Alana and Steve very friendly and helpful
Steve is great!!! He has helped my sister and I move into 3 different units and each time he makes it easy and quick. We like public storage in rancho mirage because it's secure and the location is convenient. I would highly recommend this company. Call Steve for any of your questions. He will be sure to guide you through the process.
A few days ago my friend and I walked into this Public Storage facility located in Rancho Mirage and were greeted by a young lady named Alma. As soon as we walked in we noticed how cheerful and happy she was which made us feel welcomed. She provided us with a lot of useful information regarding our storage unit and even suggested places for us to take our son since we are not from the immediate area. After purchasing boxes and other little things we needed, we walked out and my friend and I looked at each other and said the same thing, the employee was super helpful and my friend stated that Alma was always that helpful. We love this place and will use it in future for any package/moving material. Will also like to mention that this location is a lot cleaner than other storage locations we have visited in the past. THANK YOU, ALMA for your welcoming and great customer service.
Alma was friendly and efficient. Great feedback, follow up and closure customer service skills. Best price around.
Clean well run facility and helpful staff
We love public storage in Rancho Mirage, We would love to thank Steve at the front office for answering all our questions.. that was very helpful.. GREAT CUSTOMER SERVICE...Highly recommended...
Well Managed and a Very Clean Facility. AAA+++
Alma and Steve provided great service to me and my wife .
Great service... alma great customer service, steve office is always clean I love it. .
I came in spoke with this really nice girl named luna. She was on top of everything and answered all of my questions and showed me a nice clean space. My husband on the other hand is a total grump usually and Luna even got him to smile! My husband and I are looking for long term storage seeing as we are planning to travel abroad.I had some concerns due to being out of the country and called the office and spoke with a gentleman named Steve who was also very polite and accommodating and took care of my every need. I can't wait to start my trip knowing that these fine people will take care of my belongings and keep them safe while I am away. Thank you public storage!!
Steve and Alma were extremely helpful. I spent more time with Alma and she explained everything clearly. She is a pleasure to talk to and really knows her job. I'm glad I chose Public Storage.
This is a wonderful facility, Steve is a wonderful person,helpful and accommodating to the customers needs
Steve provided me a good service. Helped me with my packet supplies to my move to Arizona.
This is a 5-Star Storage Facility! We rented two large units in the climate control building. The service is polite and professional. Steve the manager is incredibly accommodating. I dare say the buildings are cleaner than some hospitals, it's crazy clean, well lit and feels safe and secure.
We had a great experience here! Steve was extremely helpful and friendly. We rent a lot of storage units in our line of work and have never had as good of an experience as we had here.
lm moving from AZ back to the desert in july and will need storage. I visited the property and spoke with a lady named luna. She showed me 2 different sizes unit cuz I wasn't sure of the size I want or need and she was super helpful. I really liked the place.
I, along with my parents, have been tenants for many years; the location is always clean and spotless. From the day I first toured the location, the staff has been great. Steve, in particular, has been extremely helpful and has provided some of the best customer service I have ever received in retail. I've dealt with other locations but this particular location is, by far, the best. I highly recommend them.
Steve was very helpful and courteous. I will be storing with Public Storage soon.
As a first time owner of an R.V. I am so pleased how clean it is and amazing price for R.V. storage. Appreciate Steve running such an excellent business to assure customers !!! Excellent!
Alma at Public Storage was great. Friendly and efficient, and went out of her way to accommodate us. Clean and inviting. Will rent from here again.
Alma and Steve are excellent here - accommodating the extra service I needed, without any complaints. And the price is right, too! This is a professional operation, and your stuff will be well taken care of here.
My experience here has been very well. The young lady in the office has been super helpful. Made it very easy for me.
The management at this public storage facility is wonderful! They were very helpful in getting all of our needs met. We absolutely recommend them to anyone!
Leslie is an amazing worker she is very knowledge and happy spirit. I will recommend all my friends over to her.
Amazing Service from Steve and Leslie!!! So clean and everything works! Gates, doors Locks rock!!! Store it here or sell it!!!
My visit was great the service was good iv been to a couple of places since my move and this place was the most helpfull and leslie answered all my questions.
Super awesome place, I've investigated every other storage in the valley & this place was #1. I'm a very picky individual, Tom, the property manager really continuously goes above & beyond to meet my high standards. I'm very satisfied with this air conditioned & clean environment. I will recommend this location to everyone. Month to Month & No contracts.
Steve was great! they remembered me from 5 years ago and had a space that fit perfectly! great follow up and customer service...couldn't be happier! thank you Steve and also Alma at the Palm Desert location!
This is a great facility. Is really clean, and well maintained. The manager, Steve, was very helpful, answered all my questions, and provided all the information I needed to rent a unit and get started. Was able to get a unit in the climate controlled area too - a great plus in this summer heat! I highly recommend them to all!
This is my third time renting at this facility and I would not go anywhere else. This facility, in every way is the best of the best. Great location, spotlessly clean, easy to get in and out of. Wide roads. Extremely helpful manager and staff. I'm glad to be back.
My experience here was excellent, came in and the young lady who helped me had great customer service.
This is very well maintained facility except for it being overpriced. We rented a covered RV space less than three years ago for $170/month and just received another outrageous, unjustifiable increase to $230.00 per month. Don't rent here unless you have unlimited funds.
Leslie was very helpful and accommodating
Steve and Leslie were very helpful, the move in was very succesful... thank you.
Excellent service. Steve is great. This was an A+++ experience.
Very clean facility and professional staff. Helpful, not pushy on sales and great to work with.
Steve was so incredibly helpful facilitating several lease changes we needed to make - all out of state! Steve called Colorado, faxed forms, made copies ... all to help us out.
Excellent customer service! Steve is a great honest person, always keeping an eye. Secure, always clean and great location. Highly recommend .
Excellent help & existence
the manager Steve is very professional and very helpful . the service is excellent. The facility is very well maintained.
Oscar was friendly and very helpful in explaining different options for storage unit sizes. The office and the rest of the facility were very clean and well organized.
Excellent customer service! Easy to rent and great units (all on the ground floor). Steve and Cynthia are a helpful and friendly. Highly recommend.
Always top notch service. Fair pricing. Good options. And for me, conveniently located close to my home. Steve is a great manager. Love the climate control, especially in the summer!
Went to the Palm Springs location looking for SECURE AND CLEAN site to store our new Airstream. They had no openings but called the Rancho Mirage location and Talked to Steve the manager about a possible opening. I went over and was immediately impressed with the facility and the manager. The location could not be any better, less than two miles from my home. I had viewed over seven facilities and this was the best. The only stress was waiting the few hours to get the confirmation a space would become available. Like getting your kid in that certain preschool, I was elated when Steve called me with the news I was in! Thank you Steve, and Public Storage for working together to get the perfect fit.
Every thing was fine and Steve was great!
Sheila helped me by showing me the property and setting up my account. She is extremely helpful and professional. The facility is very clean and well maintained and the location is convenient and quiet. It's always a nice experience to stop there!
Ive had a storage unit here for about 4 years now (10 X 25). I just downsized and went to a smaller unit (10 X 15). This place is about quality, professionalism, and customer service. The property manager, Steve, is truly an employee that every employer would covet. The facility is always well-ordered and clean. The office always smells freshly cleaned and looks as crisp and buttoned up--must have marine sergeant who ensures that the place is in tip top shape. Easy monthly online payments and invoices. Steve is the best. He illustrates excellence in every way. Thank you.
Fantastic facility, Jill was amazing with me after looking at multiple units available decided on a 10X15 Comfort Air Unit. I was amazed on how clean all of the units were that I looked at and how patient and informative Jill remained during my decision process. This facility is monitored and secured well. You wont't be disappointed and you are fortunate enough to see Jill the sign up process will be efficient and quick.Thanks Jill for all of your help.
Steve was great! This was the cleanest storage facility I've ever seen.
steve Ramara was great! The whole experience was wonderful!
Jill was extremely nice.. knowledgeable about the company very happy and enthusiastic I enjoyed her
Steve customer service has been wonderful and I appreciate his service
Steve is great and provides great customer service
Steve is wonderful..I've been here for over 8 yrs..excellent guy
Great experience. Steve is very personable, helpful, and professional.The entire facility is immaculately clean. The unit is easily accessible and exactly what I need. The appearance and functionality of this place are great, but Steve is what makes the difference at this location.....JD
Steve was great. He knew answers to my few questions. He was friendly and patient, just a pleasure to work with. So far, I am very very happy with my decision. The facility is clean, secure, and easy accessible. Good job all!
Could there be a cleaner storage facility? I doubt it! Could there be more professional people than Steve and Alejandra? I doubt it! The staff here are so friendly and knowledgeable about their services. I needed a place to store my toys for the winter and after seeing this place following a morning of storage tours it was a no-brainer. I was given many options and chose those that fitted my needs. The check-in/registration/etc was quick and easy. If you're in the market for storage, give this place a visit, you won't regret it.
I called the number on the website and was connected with a very pleasant person named Karen who gave me the best deals available and within 1 hour I was on my way to the facility. I called ahead and let them know I was on my lunch hour and in a hurry and Alejandra was so efficient I was in and out in just minutes. Access is easy and I'm hoping for a very pleasant leasing experience.
Awesome storage, clean and secure! People were very helpful and nice and were more than willing to help with everything I needed.
The staff at this location are friendly and helpful and they keep a high degree of maintenance to the property.