Public Storage Self-Storage Units at 7246 Hollister Ave, Goleta, CA
Address
7246 Hollister Ave Goleta, CA 93117
Office Hours
Mon-Fri 9:30 AM - 6:00 PM
Sat-Sun 9:30 AM - 5:00 PM
Gate Access Hours
Mon-Sun 6:00 AM - 9:00 PM
Storage Facility Features
Car Storage

Indoor & Outdoor Storage Units

Property Manager Lives On-site

Small, Medium & Large Storage Units
Office Hours
Mon-Fri 9:30 AM - 6:00 PM
Sat-Sun 9:30 AM - 5:00 PM
Gate Access Hours
Mon-Sun 6:00 AM - 9:00 PM
Storage Facility Features
Car Storage

Indoor & Outdoor Storage Units

Property Manager Lives On-site

Small, Medium & Large Storage Units
Close Location Details
View Location Details
---

5'x10'

Outside unit

Drive-up access

---

10'x10'

Outside unit

Drive-up access

Outside unit

Drive-up access

Outside unit

Drive-up access
Nearby Self-Storage Locations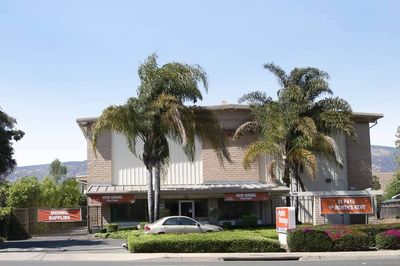 Self Storage Near
7246 Hollister Ave
Goleta CA 93117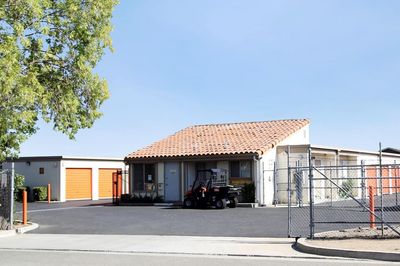 Self Storage Near
5425 Overpass Rd
Santa Barbara CA 93111
Resources from the Help Center
See what fits in different storage unit sizes
At Public Storage, You'll Always Find...
Keypad Access

Friendly Staff

Month-to-Month Rent

Moving Supplies Available

Free Parking

Well-Lit Facilities
Reviews
( 546)
Very nice and easy set-up!
Kristine the goat!!!!! Thanks girl!!
Very friendly staff. Liliana was very helpful, although maybe a booster seat could help because she could barely see over her desk
Awesome facility, clean, and everyone inside was polite.
Great location, no issues. Very friendly staff
It's a clean ,friendly storage company.
Excellent service! I was relocating from Northern California to the Santa Barbara are. Kristine was incredibly helpful securing a promo price and keeping me up to date on the unit availability.
Super friendly and helpful staff, clean and well kept up. I would highly recommend to anyone who needs storage in SB or Goleta.
Kristine and the crew were simply amazing! Professional, helpful, and efficient!
Great service. Clean facilities. Would store here again.
Kristine was super helpful in giving me a tour of the place and setting my storage unit up! Highly recommend this place, also super affordable price for what you get.
Extremely helpful staff willing to go above and beyond for all those that are looking for storage. Five years down the road same words can still be applied to this branch. Great staff lovely personalities and extremely helpful.
Johnathan was exceptional!
Jonhatan was so helpful! Great service
Super happy with my time there. The customer service was phenomenal!
Unit turned out better than I expected, fast and easy service with Christine!
This location offers Good Customer Service. The Staff here is professional and friendly. They do a great job of maintaining the restroom clean for customers at all times, unlike other storage facilities I've been to in the past. They also have a candy bowl for customers, which is a nice little gesture and they don't get upset by the fact that I go into their office every day and take most of it.. LOL! Overall I rate them 5 stars because of everything I just mentioned and because they have great business hours from 6a.m. to 9p.m. daily!
Service provide is easy and affordable. Property managers are available when needed and provide great tips for storage and moving. Nathalie Santa Barbara
Easy to work with and friendly staff
As a first time renter, Public Storage did an amazing job to help me get a unit!
Christine is one of the best people I have ever seen in public storage give it five stars thank you
Friendly staff and very clean. Thank you for showing me units
Awesome service and very safe facility.
I came into looking for a storage space for June, Kristine was really helpful and answered all my questions. Staff is friendly I would recommend this location!
Careful, they will make you pay for a whole month if you try and check out on the first day of the next month.
Great customer service, clean and nice people. Thank you for answering my questions
Lilliana was very helpful and explained everything to us with detail. She showed us the units we needed to see and their sizes. Definitely recommend this location.
Kristine was very nice and professional! She was able to help us find the right unit for our needs and gave us a lovely tour to our unit. Did not take any time at all to complete necessary paperwork (online). The space was clean and very easy to navigate. No complaints!
Staff was helpful. Sign Up is quick. Jonathan got me in and out in 10 minutes
Huge location , very friendly staff. Kristine help me through the process from transition from one unit to another in the same location and she was very helpful.
Friendly staff. Very helpful during my move out from my apartment.
Me atendieron en español, muy amable el personal
Very friendly and efficient service
They were friendly and very professional ,will always choose public storage above all!!
Great time, mints are yummy!
Though they have onsite grounds keepers someone has broken into our storage twice now.
Wonderful service. Thank you.
I like the new app for this place makes things much easier
Kristine was very helpful. She went above and beyond to help us find a great unit and give us the necessary information in such a clear and concise way.
Very organized and went through all levels of help thanks Christina
Kristine is wonderful! She has made my moving very smooth!
I need to change my billing address for UNIT A177at the Goleta CA storage unit. Please contact me at:
[email protected]
. Phone: 805-722-2626.
easy to get a storage, explanation of the rental was clear. definitely recommend
Very simple to rent and clean storage
I have not had a storage spot at this Public Storage but dealing with their onsite staff is by far the most pleasant experience I've had working with any storage. If you call them directly they will go out of their way to help you.
Kristine is super helpfull and signed me up on just a quick Moment I highly recommend. Top Notch Sotrage
Easy, fast, helpful & efficient.
Kristine did an excelent job and i was able to get my storage unit without any problem or delay
Kristine and Rick did a great job! Highly recomend.
Seems like a secure storage space.
Rick was so helpful and it was easy renting a unit. Especially when holding my 6month old. He was quick but explained everything I needed to know. Thank you Rick your awesome!!
Ask for Kristine! She's amazing!
Day one went great. Very nice and knowledgeable stuff.
Wanted to write this review to give a shoutout to Jonathan and Eddie. They have been incredible in helping us switch out unit. I came in 10 minutest before closing and Jonathan took time to answer all my questions, while Eddie checked on our unit. They switched over the unit - made sure i was happy and provided all the follow up. I am happy with the facility and the way they have things automated but the customer service that Jonathan and Eddie provided was outstanding.
Jonathan was awesome. He was very professional. Thank you for a great first time experience renting a storage unit!
Kristine was very helpful! A pleasant experience!
Son unas personas muy amables y de demasiada ayudamos contento con el servicio de rick y kristine
Great storage facility! Thanks for all the help, woman at the front desk was wonderful.
Awesome check in and super helpful
Customer service was great. Easy and quick! Very clean and easy to navigate.
Reserving a spot was a bit stressful at first. Eventually, Johnathan was super helpful and walked me through everything!
Kristine was of great help👍🏼 Would definitely recommend this public storage to any UCSB student looking to keep their belongings somewhere over summer
Kristine was so helpful and made the application process so easy and smooth for my roommates and I. Showed us our unit and answered all of our questions! Definite recommend coming here if you are looking for a storage space!
Very helpful staff and very friendly and considerate
Rick and Kristine are a great team. They helped me through the step by step process with a patient fun manner. Painless
Jonathan at overpass public storage was very kind and very helpful not only to treated me with the best customer service for the second time again but also he helped me saved money and time. Thanks so much Jonathan. I highly recommend public storage at overpass in Santa Barbara. As well as for Jonathan. Thanks
Had a great experience here everyone was very helpful and polite! Got all the information I was looking for within seconds.
Great customer service.Recommend . Kristine help us yesterday.
Good service! Kind staff 👍
Got my stuff stolen, poor security,
Your stuff is not secure here. Go to home depot and get a 'master lock' [$16.00 - same kind of circle lock but much much stronger]. Someone at this facility (or someone they had working there), used their key, to go in and steal my valuables. ___ [ps - When I moved in, they insisted I write a google review. Thus, all the positive reviews.]
I had a great interaction with the employees especially one name Jon, they were all super helpful while I was at the storage unit.
Super clean. Efficient. Nice staff. Sverything you want in storage!
Very helpful and friendly staff :)
The service was amazing, very helpful
Great thank you so much for your help
Im very happy with Christin service on public storage on goleta
Rick and Kristine went above and beyond to make my experience safe ! I thank you for employing them both …
Had a first great impression of the place, looks great and very clean! I've been helped by Kristine who had been super nice and helpful!
Wonderful consumer service! I was able to transfer to a bigger unit completely hassle free. The gentleman Rick that works at the front desk was extremely helpful. Very glad to have a unit with this company.
Happy With public storage service and app
Best place to have your storage I'm so glad I chose this place
Good attention to detail when it comes to answering questions. I was told all info when I ask questions, it's great!!
friendly staff, quick service, easy access, clean facility
Rick was awesome and super helpful! Getting my unit set up was quick and easy. Excellent service and would definitely recommend! Thanks, Rick!!
Very glad for the service. Grateful
Ricky clearly and politely communicated the request for my patience so that he may go about helping me in a way that would suit his comfortability and my assurance.
Yes my experience was so incredibly seamless and painless. Thank you so much!
Very helpful. Recommended Jonathan helped us out
I have rented units here at this location many times. Kristine and the entire staff are super friendly and efficient. It is a clean and well-managed facility. I highly recommend this Public Storage location.
Todo vien y con la a yuda de Jonathan
Kristine was very friendly and helpful
Good Service very helpful.
This site was having to cope with their main office being closed for renovations, working in a temporary office that's a small portable container, terrific noise from the renovation work, and suddenly the fire department showed up because a fire alarm was accidentally tripped by the construction work. In the midst of all of this, the staff managed to handle the alarm incident and courteously and efficiently rent me a storage unit. I call that grace under adverse circumstances!
Excellent service. Very friendly and helpful. Moving is never easy and they made it very fast and easy. Thank you public storage Hollister ave
Jonhatan was very helpful and very efficient in helping take care of us.
Kristine and Brian were very helpful to me as a first timer!!!
I had a great experience at Public Storage thanks to Jonathan who helped me rent out a unit. Jonathan was so kind and patient I really couldn't have had a better experience.
Jonathan was extremely helpful and nice. At this location we found everything we were looking for. We had an emergency and were stressed out, and he was able to give us what we hoped for. Great experience !
Was very nice and clean. Very Happy with service, very helpful.
Everything is fine. Great service. Have been here years
Great service by John. Quick, easy and personal touch.
Johnathan did a fantastic job! The process was very smooth!
Jonathan was amazing!! Quick, thorough, and super helpful and affordable! Thanks!
Thank you for the service and keeping our stuff safe!
Kristine has been the most helpful person at this facility..... she helped me through a difficult situation with my rent!!
Arian is amazing he got the door unstuck when we couldn't and was very kind and helpful. He is the reason for this 5 star review. Thank you!
So happy with my storage place
Kristine was super professional and did an excellent job of walking me through all the protocols.
Quick and convenient services. Makes it easy to have storage here
1$ first month is normal. They are the cheapest in the area. Thier staff is actually probably the best in the area (local Extra Space rejected returns of bran new unused equivalent) Access hours: 6am - 9pm through gate. Rates were increased $5 after moving in. Insurance is high, get AAA instead (a few dollars a month) cancel later if you like. Locks are expensive (get your own of 50% or less at HD across the street)
Just finished renting a unit with them. Arian was very helpful and informative. Nice that they offer insurance and the unit was cleaned before arrival. No after hours so don't have to worry too much about people living in their units which I've seen at other places.
I was assisted by Arian and Kristine who are very helpful.
She is wonderfully woman that hilping me most of the times
Very attentive and helpful staff.
I was assisted by Kristine. She helped me with locating my father's storage. Thank you Kristine!!!
Always accessible and well lit, making entering my storage unit feel safe and secure. The staff is always willing to offer support and is friendly at all times. Great storage facility, clean, secure, easy to access. Sam and Kristine were very helpful when I moved in...they made a stressful moving time very painless. Thanks for that!
Kristine and the overall customer service is incredible. Highly recommend!
People are nice and units affordable
Great services, always they checking
Staff is very helpful and responsive whenever I need things. Have been very happy with our unit and service.
First time renting. Kristine, Mgr., was knowledgeable, patient & very pleasant. And the prices could not be beat.
It needs some tidying up in the building . Other than that it's a good price for storage.
Good customer service and clean facility. Staff was very helpful.
We've used this place for many years.
Staff was friendly and professional. Answered any questions I had.
Great, good pricing very few people around, clean...
Goleta public storage is wonderful service and Kristine is doing a good job to entertain the customer services
Arian was an awesome customer service rep. He was knowledgeable and patient. Highly recommended..
Kristine was very helpful
Good service during the rain!
They are so helpful and professional. Don't hesitate to go there if you need storage!!
So far I've only taken one (heavy) car load of stuff but other than having to find my new unit (the numbering is a little surprising at first) and realizing I parked about as far from it as possible. My mistake, their were plenty of trolleys right by the elevator that is closest to my 3d floor space so great. Its December now but after trucking a load of speakers, small appliances, and some other random things that would fit in my car downstairs from my apartment I absolutely appreciated the A/C . The only thing I would want the buildings labeled better because I didn't see any on the exterior. I also apparently tried tried the wrong entry gate at first. These are tiny things that would only happen the first time. My unit is a 5 x 10 and I am regretting not getting a 10 x 10 a little but I had too much stuff so a purge is not unwelcome, and that is on me anyway. Hindsight and all and I have never used a storage unit before. In my case its *maybe* a mile from home so that makes it convenient for me.
Great customer service! Kristine was really sweet and helpful. Recommend!
Friendly service and good help.
Arian was extremely helpful and the move in process was easy.
Arian is awsome and the service overall is perfect
Kristine is a wonderful person who is very professional. A great asset for your company.
Public Storage in Goleta, was a great place to store my possessions! The storage unit was clean. I felt like my stuff was safe.:) The customer service was excellent! Kristine and Arian helped me out, and were very understanding and friendly! I have rented a storage unit at this location twice. I recommend storing your belongings at Public Storage in Goleta!
Excellent beyond the call of duty
The staff is very friendly, and I was greeted to a great atmosphere.
It is a savings from Extra Space Storage.
Really great service, with a shout -our for Kristine who went above and beyond the call of duty. I would rent there again.
I had a good experience using Public Storage as a storage option. Eddie helped me get a storage unit and was kind and helpful in the process. Any questions I had, Eddie was able to answer them.
People are very friendly and they are very attentive they do a great job I like their service
Fast and easy....very helpful staff...Thanks!
Es un lugar recomendado la atencion es lo mejor del lugar
Great price for a decent space!! Highly recommend!
Kristine was fabulous and helpful.
Amara was amazing and handled herself amazingly when technology does cooperate. Helped me find the perfect size unit for what i need it for and found available discounts well. Very professional! Great customer service!
Great spot and affordable!
Reasonably priced and the facility is secure and well-maintained.
Kristine was super helpful and friendly. She helped us upgrade our storage unit.
Great clean location. Very friendly and knowledgeable staff!!
Brian helped me through a very quick and convenient check in process and offered a competitive price. Would definitely recommend.
Kristine helped me out with getting a great affordable storage unit. Every was clear and explained and the process was fast and easy.
Easy to use storage. Friendly people.
worker are really friendly,kristine help me out a lot
Kristine and the crew have been nothing but kind and obliging. Your stuff is safe with them!!!!
Excellent customer service and prompt response
Great people to work with , very straight forward and understanding crew
Large facility great service at front desk
Just finished setting up my storage unit here with Amara. She was professional, helpful, and made the process as easy as possible. The unit I rented looks secure and just what I need. Definitely recommend this place.
Amara, the manager, was helpful and efficient in renting to storage units to us. She got us two first-month discounts, which helped a lot with the expense of renting. I also like the security that requires a unique code for each rented unit both to enter the facility and to leave.
Good service! Nice people!
Storing my belongings at Public Storage on Hollister was a quick and easy process! The staff was always helpful with all questions during my stay. Leaving my unit was just as hassle free!
Cristina awesome great service
I was robbed from this property and there are no cameras to follow up with an investigation. The owner of the place lives on the back and it's not allowing any security for the renters. I wouldn't recommend this place as a storage. Even if the insurance gives you your money back there are things that are invaluable. (I was stolen a TV, PS4 and all my girl jewelry)
The Best Storage place I have ever used.
Kristine was very helpful
Kristine showed me the property today and was very professional and thorough in explaining all the rental options and conditions - property was very clean and well-maintained … I rented the unit
Great experience, very easy to set up and prices are fair
Very helpful and accommodating.
Kristine was very helpful. great prices!
Kristine was super helpful in getting us a unit and answered all of our questions very thoroughly!
Very helpful and quick/comprehensive checkin.
Kristine helped us out nicely and explained the whole moving process thoroughly.
Amara was so helpful and thorough! I went in not really knowing what I was doing but I feel I definitely got the information I needed!
Best prices in town, an excellent manager, and a friendly staff
Just rented a locker from this Public Storage facility and the counter person was very professional and friendly. Walked through the entire process thoroughly and with good knowledge. I've rented here before and the service has improved 100%. Great job!
I rly appreciate the help from passionate Amara! Due to the virus she is busy cleaning and sanitizing to keep the environment clean while also helping me find the most suitable type of storage! Rly helped me save a lot of money and time! Will trust and renew!
Very helpful and provided clear explanations.
The staff was so nice and friendly the time seemed to fly by. By far, it was the easiest of the "moving your home" tasks when we walked in.
Professional staff, safe and clean environment.
Amara made the process very quick and easy and was a delight to work with!
great prices, great people!! very helpful answering all my questions
Came in here 5 minutes before closing as a walk-in with a friend, and Sam and Amara helped us get the right unit and set it up within less than 15 minutes! A great experience and half off our first month!! Couldn't be happier with our service today :)
Check-in with Amara was pleasant and easy. Convenient storage space and competitive pricing.
Great service :) Staff was friendly, helpful, and caring. Appreciate Public Storage !
Amazing customer service! Thanx Kristine!!!
Kristine is very nice and professional. Great service.
Fast and helpful. Available on short notice. Thank u for the Courtesy call for a welcome and fast register link. Everyone was helpful
Kristine is very kind and helpful on the first day I moved in. The staff here is very nice. So I would like to give them 5 stars.
I had a great experience.
I received a follow up phone call from Sam after booking on the internet. Sam made check in, viewing the unit and finalizing the rental super easy. He was knowledgeable and patient about all required details. Best experience I've had lately. Plus I received an awesome first month price due to internet reservation.
Manny is a great guy and overall amazing experience! Thank you!
Amara was great and awesome very helpful and knowledgeable.
They were very helpful and gave us a great rate because we reserved online!
Brian, This gentleman employee provided exceptional, professional assistance from introducing units, all associated information with comprehensive interface to secure my rental contract. Many thanks also extended to Katherine who is the manager. The whole process was a comfortable experience. Love the facility too. Sincerely Michael C. Young
I had a very smooth move in experience with Amara and Sam at the front desk. Everything went according to plan and there were no hiccups or unexpected costs.
Very nice and helpful staff. Location is easy to access, secure and clean. Also dog friendly! Easy sign up and rental.
No issues with service, goods stayed dry and warm thanks to local climate :)
She nice and professional great golf cart driver
Amara was Extremely helpful and informative. Highly recommend
Great storage facility. Lots of options and friendly staff, as a professional moving company I highly recommend. Jared's Moving
Is has been a plasent experience
The customer service at Public Storage was excellent. Sam gave me all his attention and took care of my rental request with a lot of the knowledge required to complete the transaction quickly. Very friendly individual and polite.
Kristine was extremely helpful and friendly. The place was clean and climate controlled as well as cheep. Honestly surprised at how easy it was and cheep to sign up. Love this place man
Very friendly and nice storage spaces
Amara and Sam were extremely helpful. They were able to find me the storage unit i needed at a great deal! These two individuals makes Public Storage a cut above the rest! Thank you guys so much for your help!
Great load in experience. Sam was knowledgeable, efficient and personable.
Kristine was lovely. Made the process quick and easy.
Very helpful people, especially Amara. Clean and convenient, couldn't ask for better off-site storage.
Sam and everybody very good.
Everyone here at PS in Goleta are extremely helpful and knowledgeable! Brian, Manny and Amara where all helpful and got me what I needed quickly and efficiently. I would highly recommend using PS for your storage needs. Thank you, Jessica
Great Customer service and quick and easy check in. Elizabeth called me seconds after I made my online reservation and provided me with helpful information to help expedite my check in. She showed me the storage space, answered my questions and was a wealth of helpful information. Her and Jay were super friendly, professional and fun. The rates were fair and I feel safe having my belonging here. Thank you Elizabeth and Jay!
Excellent service and pricing, Amara was a great help!
Amara and Kristine were very helpful!
Great accurate service and check out is super quick! Sam and Kristine were great and super friendly !
Kristine and Sam were wonderful!
Given how great Kristin's is, I'm very upset that there isn't a higher rating a available to more accurately rate her incredible service!!!
Thank you! Great and easy experience!
Great service! Tiffany was very helpful.
Kristine and Brian were super friendly helping us out. Good service.
I check in monthly for auctions so have recurring contact. Staff have always been helpful and friendly. Same today with Kristine and Brian.
Great place to store your things. The front desk people Kristine and Brian was very professional..
Love this location, and Kristine is always there to help. Thanks!
Love this storage unit. Tiffany was awesome and so helpful with our quick checkin. It is clean and very secure. Never had any problems with renting here. Great price for a 10x10. Thanks for keeping short term storage reasonable.
Christine was very helpful, prompt, and friendly!
Easy process, especially with all the stress that comes with moving. Would definitely recommend.
Good, friendly service. Clean, well maintained storage units. Elevator.
Great Service, great price! Jay, Brian K and Brian G were friendly, professional and very helpful. They helped me secure a 10x10 unit that I was very happy with. Answered all my questions, no delay, quick service. Thank you Gentleman for all your help.
Very expensive compared to others. Advertised a 6'x5', actual dimensions were 4.5'x4.5'. That's 22 1/4 sqft compared to the 30 sqft they advertised.
It's an affordable storage service that i greatly enjoy using. Would definitely recommend to anyone looking for a storage unit.
Great experience so far, thanks to Brian! It was his first day when I leased my unit and he was very professional and personable. He's since stepped up to help me with various requests when needed. Thanks, Christine and Brian!
Kristine helped us out. Took a fun little drive in the golf cart. Very nice very knowledgeable and transparent. Highly recommend.
It was cool and very informative for it being my first experience buying a storage unit. They were also very friendly towards my family and friends and pets
Various storage options and great deals! (: definitely recommend.
Kristine was very helpful and the process was quick and efficient
Seemless experience renting an unit at this location. Rates were fair and Christine was super sweet and helpful and got me set up very quickly while making sure she explained everything I needed to know. Definitely recommend this place!
It is there to take your money.
I've been a customer for a few years and lately there have been more attemptes break ins. They do not notify customers of these attempts. I understand they dont want to cause alarm but we deserve the right to know.
I had been looking for a storage facility for my car since April 2019. In SB they are far and few between. Kristine, the property manager, told me that they had the facilities I was looking for but that there was a waiting list. She said that she would call if something opened up. I was pleasantly surprised when Kristine called me yesterday with the good news that something had opened up. I immediately went over to sign up and secure the unit. Originally, she had showed me an exterior parking space, but as we talked she also mentioned the availability of a enclosed "garage type" unit. I took a look at that unit and took it on the spot! Kristine was very informative and answered all of my questions. She knew everything. I know from searching from Lompoc to Oxnard that those units are RARE! And to make it even better PS is currently running their Labor Day Special - Half Off selected units. So if you are searching, check them out FIRST! Thank You Kristine!
Kristine was really friendly and helpful! loved their services
Kristine and Brian were helpful
Kristine was amazing! Got everything set up and got the unit we needed for our things! Very friendly and professional service.
Amazing Service! Employees are very helpful and knowledgable.
Amazing job Kristine does, she knows everything and really wants for you to get the best deal and space for your needs definitely my go to to in Santa Barbara now !!!
talk to Kristine she has a great positive attitude!! Felt better about my moving process didn't have any questions because she covers it all!
Very helpful and great with explaining all aspects of the rental. Quick and easy!
Christine was very helpful and nice. Thanks!
Great service both at the facility and over the phone! Made finding a unit straightforward and easy. Super helpful. I totally recommend
Great service!! Very helpful
Very nice and very helpful! Good for a month storage
Public Storage is very well managed. Employees are curteous and helpful if needed. Less expensive than other storage facilities in the Santa Barbara area. Clean and well maintained.
Kristine was awesome and extremely helpful! We really appreciated how quickly everything was taken care of.
Juan was very helpful and gave us a good deal
Great service. Fast check in with help from Tiffany.
The customer service at Public Storage was great. They were kind and friendly with me each step of the way. I felt attended to and like a valued customer. I also appreciated their ability to answer my questions and explain things further if needed. Very appreciated!
Juan was helpful, professional & answered all of my questions.
Very helpful, friendly and prompt. Thanks!
Great service! Thanks to Manny
Really great service from Juan!!
I think they have very good service here OK
Excellent job, the best service.
Impressed with service and comfortable with storing here
Manny was very helpful. Made the process quick and easy!
Has a good service exelente
Kristine was helpful and friendly. The rate seems reasonable. I'm relieved the salesperson only made two attempts to sell their boxes and packing supplies.
Kristine is a wonderful person and also she has excellent customer service skills ,
The employees are quite courteous and very helpful in their dealing with customers!
Good service and very helpful.
Kristine helped us out perfectly with finding a unit that will accommodate our belongings while we are temporarily displaced from our house! She walked us through everything and even offered us some tips and advices when it came to packing up our house. Great service thank you Kristine!
Good service and competitive price. Manny is very helpful!
Very happy with the servicentro vacante today but Will retiran
KRISTIN really helped my rental go great, thx. I'm happy to have my storage unit for a great deal!!
Very helpful first time getting a storage unit. Kristine K. Helped me, gave me great information and prices are really low. Great cheerful staff I would recommend you to come check out this place if your looking for a storage unit.
Awesome service, never been happier.
I am a disabled veteran and nobody offered to help. Staff stayed late to accommodate me. No garbage containers offered at this facility. Bring your own packing supplies and lock. Everything's expensive. Did not list me as a veteran cuz I'm not active duty.. did not have any carts available to transport belongings. Just at the main facility. Thank you
All good... Kristine was a great help. My first experience renting storage. Measure for exact size if that's important to you, my 5x10 wa 4.5x9.5. Check how water will flow in a rain. Is there light/electricity you may need a flashlight. Insurance is required, can add to your home/renters insurance. Filling out forms a lot like buying/selling real estate!
Kristine helped me, she was very helpful. I would recommend my friends.
Kristine is fantastic. She has such a great level of customer service and also delivers a very sophisticated and knowledgeable level of support. Juan is doing a great job for only being on the job for a couple of weeks. Thank you both for your help!
A little on the pricey side, but nice clean facility
Very professional, kind and patient with me took the time to explain all options. Thanks so much
The young man Julio did a great job helping me out. I found all the storage space I needed. Great service. I would definetly come back.
Kristine was so helpful with the paperwork process. Everything was explained very clearly!
Christina was helpful and positive. The required insurance was not mentioned during the arrangements and I resented finding about it later. $11 a month is outrageous! $132 a year, and that was the cheapest! We should be able to buy our own insurance. I was pressured to buy a lock but I own a substantial one. Also wasn't told that the rates go up every 6 months or so. That, too, is outrageous! Haven't moved in yet but the but seems satisfactory.
can i get into the property today? i know the office is closed due to the holiday
Kristine was friendly and efficient. Covered all my needs
I needed a storage unit because I am moving. Julio made the rental process very easy and provided 5 star service
Kristine. YOU WERE AMAZING!
I would not recommend renting a storage unit from public storage. The employees at this location are hit and miss, some of them were helpful others did as little as possible. Beware that company policy is that they will keep the entire last months rent no matter when you move out! I moved out 2 days into the month and they refused to prorate the rent despite turning around and renting the unit to someone else. This means they are collecting rent twice for the same unit! Seems fraudulent to me.
Great service! Will always recommend to family and friends!
Friendly, efficient service, thank you.
Super convenient location. Quick and easy rental of unit. Friendly staff.
Excellent service, very helpful. Made the moving process easy and stress free.
Kristine found me just the space and access I needed. Friendly staff who know their business. Good prices.
Very nice service, super quick and easy!
Great service, helpful, and nice space!
I love this location , i had a appointment with christina and she was so helpfull. she showed me the unit exact size, that i was looking for. It really saved me alot of time of shopping around for other units i really appreciated her help.
Julio helped me out, and me with provided great customer service.
Kristine was very helpul. Thank you!
Switch and bait tactics between national website and facility in Goleta. Deal made on their website counts as nothing when you get to facility. Signed up for one unit online but was told it was unavailable when I got to facility. Prices at facility higher than shown on web—switch and bait tactics at it's worst—and employees seem very aware of it. The fault though is not with employees but with company—very, very bad business practices they are undoubtably aware of ....
Kristine was great in helping me set up a storage unit to hold my dorm belongings over summer! She even told me about the packing supplies sales that really helped me in making my storage decisions. Great job!
Kristine was very helpful in our search for a storage unit!
Easy process, friendly staff
Erik is awesome' great job helping
They just raised the rent. Doesn't look safe there windows to go in the storage has been broken for over a month
Julio was an awesome help 100% recommend this place !
Was very easy to rent the space. Kristine was awesome. She showed serval available spaces and I picked the best one for me. Property is secure and convenient to get in and out of.
The reponetime everywhere is friendly and knowledgeable. It's great to use this dacility.
Kristine was very helpful excellent storage good service!
Henry was absolutely wonderful. He took plenty of time to explain everything to me. He is so kind, patient and trustworthy. He is by far the best employee i've ever worked with. I basically decided to rent a storage unit here because of Henry. He answered all my questions and I never felt rushed . . . and I ask a lot of questions!!
Henry and Kristine are awesome. They make you feel very secure renting storage from them. Friendly, professional, helpful, knowledgeable, top notch! This is not the usual corporate storage which tries to rip you off, genuinely great service!
Had a wonder experience at this location very generous one the most helpful person there is christiana she answer all my questions ill recommend this place to all my friends and family
I feel that belongings are safe. I don't feel the need to constantly go and check on my stuff.
Fantastic customer service from Kristine who helped make the rental process quick and easy. Thank you, Kristine!
Had a great experience with Henry at the Goleta location. Super helpful and very kind. I was in a rush and he helped me get everything done fast and efficiently. Unit was clean and exactly what I needed. Cheers!
This is regarding the Goleta, California Public Storage site, location #75078. My experience, from start to finish, was five-star! The customer service gentleman, who answered my first call to inquire about renting a storage unit, was super patient with all of my questions. He was knowledgeable about every aspect of renting the unit. Kristina, the manager of the site, was very thorough explaining the process of renting the unit, accessing the unit, and the future process to exit (close out) the unit. Kristina escorted me to my storage unit, showed me how to use the lock I purchased, and was super patient as I practiced using the circular lock, with which I was unfamiliar. I felt confident that my beginnings would be safe there. Kristine, the assistant at the site, was friendly, spoke clearly, and confidently guided me when I called on the phone. Thank you staff! I highly recommend storing your belongings here.
They are all so nice! Christina helped me so well!
Excellent service, Thanks Christine
Clean, safe area, long open hours & nice & helpful staff. 3rd floor gets a bit too hot in late hot afternoons. Overall very good.
The guy that helped me was great and very nice! Nice location and best price that I could find for the area. I would recommend this for sure!
great price, great space, great people. Christina is learning the ropes and Kirstina was a great teacher for Christina. they have all the packing supplies that you need for your moving and storage. NO, i don't know anyone or work there.
This is my third time at Public Storage in various cities and this staff is the best! Kristine was especially knowledgeable and helpful but the entire staff is friendly and capable. It's a very relaxed, clean place to store your goods.
Perfect best service Christine is the best
Quick, simple, and great employee's! If I ever need a storage unit again I'll definitely come back here.
I want to give A big thanks to pedro! he was amazing! Such great customer service went above and beyond to make sure we got te right size for what we needed to store. He was knowledgeable and very kind. If you are in look of a good experience in a crunch of a time pedro! is the guy . Thanks again for all your help we will definitely be a long time public storage customer!
Henry was excellent. The entire process was super.
Just started renting here, everything seems great so far. Henry was a huge help and made the process a breeze. He gave me a quick tour of the property and was able to find me the unit I needed.
I stopped in to rent a unit Wednesday and was helped by Henry. He was fantastic- friendly, helpful, and very knowledgeable about any of our questions and requests.
Shotty doors, but good security and fair prices compared to other places
The staff were more than happy to help me and my roommate when we came in to rent a unit for storage. Very friendly and also gave us a special deal because we were only renting for 2 weeks. Definitely would recommend to anyone who is interested!
Great service and awesome Labor Day deals! Manny was extremely helpful, knowledgeable, and personable. I would most definitley recommend this place to a friend.
Henry is awesome! He's really patient and provided awesome deals ! He's the best at public storage!
Manny was really helpful and efficient.
Manny is a super nice and funny guy. He made the process more enjoyable and less stressful. Give this guy a raise and promotion asap!
Came into location today was received by Henry. He is very informative, friendly and patient. Showed me various containers. Helped me pick out the best one for my items. Manny is joyful and both Gentlemen made this visit to storage facility very pleasant!
Got a unit today and had a great experience with Henry. Even though the unit I got is up in the 3rd floor, really hot, and I HAVE to get insurance for it (which I know I will NEVER use) , for the price and location I suppose I don't really mind it. Thanks Henry for showing me all my options, and resources like the flatbed available to me. I do wanna say I had trouble signing in online but Henry gave me the customer service number and had no wait time so it wasn't a big deal. Thanks!
Henry was very helpful, nice, and easy to talk to. Made the rental process actually wnjoyable. Christine and the rest of the staff all greeted us with smiles and were very assistive with any problem that arose.
Henry did a great job of showing the property and guiding me through the process of reserving a storage unit. He was friendly and courteous and made renting very easy.
Great service clean property
The staff at this site was exceptionally helpful in getting me exactly the unit I needed, and facilitating the transfer from a moving pod with great ease!
Great service, rates could be better, location is safe and rental was easy.
Great staff, clean facility and so convenient
Straight forward storage at three times the price! Also be careful, I swear there's people living here...
Great service, Kristen was very helpful and explained everything very easily
Kristine was a great help! Very clear with everything!
Henry is new and is working hard! This is the place where you want store your valuables.
If I could give no stars I would! The employees in the office were just rude , they ignored me then they asked me way to many person questions , like what I was storing but they wanted details of my items ! Very suspicious, then they showed me a outdoor unit that the door was rotting and looked like it was going to break and the inside was filthy , spider webs at lest a inch of dirt looked like nobody had ever cleaned it , I could see through the roof to the sky ! What a joke this place is! I left and rented at discovery storage great new facility and clean units and friendly people ! DO NOT RENT AT PUBLIC STORAGE in GOLETA!!!
After our house burned down, these guys were super helpful with storing our things until we could sort it out. Manny was especially helpful & super genuine. Many thanks!
Great location, helpful staff, thank You
Pedro was awesome. He was very helpful.
Manny was helpful showing various units and assisting w/ the purchase of packing boxes.
The service was really excellent and fast. Manny helped me out a lot and made sure I understood everything. Would recommend
The office rarely answers the phone and doesn't return phone messages.
I had an awesome experience here! The customer service was exceptional, and all of my questions were answered. Jay was knowledgeable about the property and very helpful in suggesting alternative storage units. Thank you Jay and everyone else who helped make my decision easier to rent from public storage!
There's some spiders but if your stuff is in plastic tubs its fine. Other than that its kept very clean.
They have ZERO customer service skills here! We had some water damage in our home & were in need of a storage unit for some of our belongings while the repairs are going on. When I walked in there were 2 employees at the desk. Both submerged in their cell phones. I stood there for a minute & finally the female employee acknowledged me. I had questions about sizes & prices and it was obvious she wanted to be any place but there as her attitude made it very clear that I was a "bother". She had a jacket on so I didn't see a badge but I think she said her name was Melissa or Monie? Something like that. I ended up leaving and going to another facility. I wouldn't recommend this place to anyone who doesn't know exactly what you want as they are not friendly if you have questions!
Top notch security. Friendly and helpful staff. Manny made my move in go smoothly.
Nice rates, Super friendly staff, there is no other place that I'd trust with my crap.
Great place with friendly people at the front desk, didn't have any problems storing our things here
The morons who work here are senile and can't tell the difference between credit cards and cash :)
Worst storage space ever...the employees are rude. The manager is a first class ass. Worst experience ever..i would not recommend this place at all..dont be a victim. Dont fall for their gimmicks..false advertising. Its not a dollar like they say. Too many hidden fees. Read the fine print people. If you must pay for storage there are much better places you can go. If its up 2 me..1 star is generous..in my book. This place is a big fat zero.
Monica and the Team are fantastic to work with. They took the time to find us the unit that would work best for us in a friendly helpful manner.
Average rates, nice staff, clean and safe location, and a great website. Telephone customer service is terrible, and there is no direct line to this location, but this location can't help that.
Monica is great very knowledgeable and helpful if you are looking for a unit ask for her
The staff was a huge help, super friendly and made me feel welcome especially Monica.
Kind & friendly staff. Thanks for all your help Monica!
I came in & wasn't sure what size unit I needed. Stacy was very polite and helpful and went out of her way to help him find the right unit. She was very patient with my many questions & made sure I Had everything I needed to pack up my apartment and store it securely. I would definitely recommend public storage to anyone I know!
I found the perfect storage room & the person who helped me was helpful, really nice & kind.
My daughter just rented unit here at Public Storage for tge first time. The people in office made it very easy for her. She got a good rate and move in special. We are very pleased with the outcome. Thank you
I have had a unit at this location for awhile, and I came into the office to make a payment the employees in the office where super helpful, I don't come into the office that often because I pay online. But anytime I do go in the office I always have a great experience.
Came in to buy some packing supplies and the staff was very helpful a big thanks to Stacy, Nicole and Kevin
Good location, good customer service, thanks Stacy and Nicole. Recommend to friends and family
What everybody else said. Thumbs up!
A lot of moving supplies highly recommend thank you for the help Stacy
The best staff out of any public storage, bar none. The cleanest units in SB County. Friends have rented in SB and they are riddled with rats. Get an inside unit here, and you can rest easy. Clean, affordable, and a staff that puts a smile on your face every time.
I came in to inquire about a storage unit ...your employee Nichole was very helpful ... :)
The staff is very helpful. Great customer service.
We came into the Hollister location to pay a bill and get information on what we need to do in order to check out as my daughter and her husband have found a new apartment and will be moving the end of the month. The gentleman we spoke to was very helpful and friendly. He noticed my accent and he asked where I was from in my native language which is Russian. I was very impressed he knew Russian and we talked a bit about Russia and Santa Barbara . Very nice experience.
Staff was very helpful. The office manager let me see 7 different units. She explained all of the rules. I feel my stuff is really safe at public storage. Thank You.
More than anything when using a service I look for it to be smooth and painless, and this place is as smooth as it gets. Chill friendly staff on the way in, no hassle on the way out. Definitely give these guys a go!
I want to say I had a great experience. My girlfriend rented a unit from here she was a little frantic at first but the staff was very helpful and made our move in as easy as possible. I recomend this place
I rented a 10x10 unit and was helped by Anthony. He was very professional and helpful. He was able to show me the unit and get the all paperwork done very quickly. The experience overall was very pleasant and I highly recommend it if you need to store anything.
Overpriced considering they have very minimal security. My unit was broken into, and they did not seem to care. Staff is very unintelligent. Go elsewhere if you care about your stuff.
I came in and looked at a few units and the staff was very helpful. I would recommend this location.
Just moved into a 5x10 unit here. Got the whole leasing process taken care of as quickly and smoothly as possible and I was moving my stuff into my unit 20 minutes later. Keith was efficient, helpful, affable, and knowledgeable, answering all my questions happily and fully.
Friendly...professional! Excellent rates. My 2nd rental at this site.
Great service! Sherri and Stacy were awesome! Definitely will be recommending public storage to my friends.
I came in here today to transfer units. I have been a customer of this public storage for a long time and I've never been disappointed. The ladies in the office are always so helpful. Stacy, Taylor, and Sherri were in the office today and there is never a dull moment with them. Overall a great place to store your things if ever needed. It's safe, the workers here make things straightforward and simple. I would definitely recommend.
I was looking for a storage space on a short notice and nothing was available or was on the second floor. Was I lucky to check this Goleta storage location!! I stopped by and got the most amazing service!! Not only the agent Sherri was the absolute best, but I ended up renting. Completely different and better unit than i originally thought, but it was on the first floor and perfect location. ABSOLUTELY BEST personnel AND SERVICE. HIGHKY RECOMMEND.
I was out on the property trying to lock up my unit when Nicole and Stacy drove pass on the gold cart and stopped and helped me out. There was a trick on sliding the hasp. Everyone at this location has been very helpful.
Stacy was so helpful and provided wonderful service in a timely manor.
It was great. Nicole and Stacy were very helpful and professional with friendliness too!
Ladies very informative and helpful. Answered all of my questions will def recommend and be back!
I came in to rent a unit and Suzy was so freaking helpful. I called to get a reservation and she booked me the only availible unit that was much to big and expensive for what I needed. Then realizing a new unit opened up, she called me and ask if i'd like the newer unit which fit my needs perfectly. It also saved me 350 dollars. She is a godsend.
Excellent service. They helped me with exactly what I needed!
I'm came and the ladies yasmin and Irlanda were so nice the rental was east and fast would recommend everyone to store here nice customer service I rate them 10 stars
Alysa the attendant was knowledgable and courteous and made the rental process enjoyable throughout.
Extraordinary and brilliantlly cool
These people rock!!! Sherri, Alyssa and Stacy were helpful and considerate of my time.
Alyssa, Stacy and gus were a huge help in my storage troubles. They were quick to help me in deciding which unit was best for my needs and thanks to them I feel my possessions are safe and secure. I love the customer service I was offered! Thanks you guys!
Great place to store... Great prices .
Kevin was awesome!! Very helpful and knowledgeable. Thanks Guys!!
Very helpful with move in- showed me a cheaper unit that met my needs. Highly recommend
Great place to store.. clean facilities and plenty of options. Kevin has great customer service. 100% satisfied
Great staff...Kevin was a lot of help. I'd definitely recommend this location to locals and UCSB students needing storage
Kevin is amazing. He was very helpful, cool, and had great customer service. Sometimes other workers and staff aren't as helpful. I would definitely seek him out if you want to use their facilities.
I was amazed at the excellent service provided for me by the employees. They were very helpful and knowledgeable when it came to the job at hand.
Excellent service! A fun and enjoyable experience with some very kind and funny employees~
I reserved a storage unit and was quoted a $68 unit on the 3rd. They failed to give me a cancellation call, which is the policy at Public Storage. One of the managers informed me that they did call, a day after they had already canceled my reservation. The most alarming part is that the same unit shot up over 25% to $97 only TWO days later... The corporate office played hardball telling me I should have read through the "fine print", and this is month to month anyway- and that unit prices can go up even after someone moves in... Horrible experience!!
I've just moved into a storage unit, and so far everything has gone well. The staff were very friendly and helpful, especially Stacy. I reserved the unit online and then confirmed the reservation and filled out paperwork in person. Paperwork and contract were very brief in person and now I have individual access in decent availability of units. Once I remove my possessions, I will further review the overall quality of the property, but so far, so good.
This is the fifth time I have used Public Storage in Goleta. I made the reservation online and received a confirmation call shortly after. I got a drive up unit for the convenience and was happy with the facility. The staff was nice and tried selling me packing supplies which I declined. The website and its features, like online bill pay, make the experience easier than I had with a different local storage site which is a huge plus.
This location is fantastic because the location is maintained and regularly cleaned. Inside the gates the roads are spotless and the units do look new. If you move, confirm payment, or price it is then sent and delivered to your e-mail or home mailbox. Excellent Help and Service!
I needed a place to store my stuff when I moved and was able to take advantage of the reduced first month's rent. When I moved out there was a bit of a mix up on my part and I didn't close the account immediately. I called and closed the account a few weeks later. They were very understanding and didn't charge me rent for the time between moving out and closing the account. Also, everyone I encountered there was also very nice, which is always a plus.