Public Storage Self-Storage Units at 325 Brotherton Rd, Escondido, CA
Address
325 Brotherton Rd Escondido, CA 92025
Property Open
Mon-Sun 6:00 AM - 9:00 PM
Storage Facility Features
Climate Control Storage

Small, Medium & Large Storage Units

Indoor & Outdoor Storage Units
---

5'x4.5'

Climate Controlled

Inside unit

1st Floor

---

5'x5'

Climate Controlled

Inside unit

1st Floor

---

10'x4'

Climate Controlled

Inside unit

1st Floor

---

5'x10'

Climate Controlled

Inside unit

1st Floor

---

9'x9'

Climate Controlled

Downstairs/elevator

---

10'x10'

Climate Controlled

Downstairs/elevator

---

8'x14'

Climate Controlled

Downstairs/elevator

---

10'x8'

Climate Controlled

Inside unit

1st Floor

---

10'x10'

Climate Controlled

Inside unit

1st Floor

---

10'x11'

Climate Controlled

Inside unit

1st Floor

---

9'x15'

Climate Controlled

Inside unit

1st Floor

---

10'x15'

Climate Controlled

Inside unit

1st Floor

---

10'x20'

Climate Controlled

Inside unit

1st Floor

---

10'x21'

Climate Controlled

Inside unit

1st Floor

---

9'x24'

Climate Controlled

Outside unit

Drive-up access
Nearby Self-Storage Locations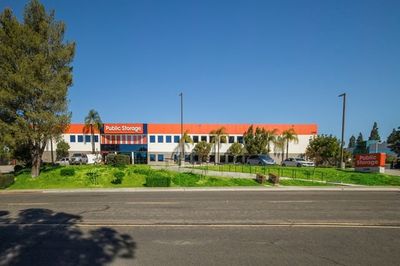 Self Storage Near
12340 World Trade Dr
San Diego CA 92128
Self-Storage Near Escondido
Resources from the Help Center
See what fits in different storage unit sizes
Escondido Climate Controlled Storage Near I-15
Escondido Public Storage has climate controlled storage solutions for a range of needs.
At Public Storage, You'll Always Find...
Keypad Access

Friendly Staff

Month-to-Month Rent

Moving Supplies Available

Free Parking

Well-Lit Facilities
Reviews
( 124)
Great service Lovi is great
You can stop searching for a storage space if you've come across my review. This convenient and clean location is an ideal home for your belongings. I won't have to worry about anything with folks like Lavi on the clock. He toured me through the facility and put my anxiety to rest. Thank you again! 💛
Great and quick service. Lavi at the front desk is a super hero with everything he's done.
We emptied out our storage two days before the 1st, account was still trying to charge we called but no on answered we went to the facility and no one was there working. Called customer service lady was very rude, then said she took care of it. Next day we get charged. Very unprofessional don't waste your money here. Will be filing a charge back with my bank, don't know how they can get away with charging when you've moved out your stuff.
Andra was great really good customer service. Thank you so much for everything really appreciate it.
I have been with this PS for almost 3 years. I hate that they are month to month and have raised my rent every 6 months. They are already expensive as it is. If you are late and request a 1 time fee removal they will deny you. They dont care how good of a customer you are. There is never anyone in the office, carts are hard to find if you are lucky. Once my phone died and I could not exit because the machine was not working to put my number in I usually open door thru Bluetooth. I wish they cared about their customers who are faithful not everyone can afford a rent increase that often.
Excellent customer service!!! I will definitely use this location again if given the opportunity.
Clean facility and friendly staff. Ryan was a great help! He made the process to move-in easy. Highly reccomend.
I had 2 units there and when it was time to move my things out I had a complicated personal situation. One of the staff members, Ryan went above and beyond to help me through it. I would highly recommend this facility and it's outstanding staff!
Ryan and Lavi are the best!!!! They're friendly, respectful and helpful... facility is clean !✨ I worked for a different storage company at one point and I'll tell you that this location is pretty well on top of things. I definitely recommend this location for all storing /moving needs!
Worst customer service experience. The worst of corporate America ever!!!!
Lavi and Ryan who work at the front desk are extremely helpful and kind. They helped me get set up and went out of their way to provide me the best service possible. Also they are just very happy and nice people! The other storage unit I went to the employees were always short and grumpy. Five stars-
I booked a place because it is close to my house. Came on Saturday and they were super busy... I booked the wrong size. Could have been a nightmare situation, but Lavi was able to take care of our situation and help other customers. He was very helpful and stayed calm which really helped me, because it was all very stressful. Could have been a really rough moving experience, but Lavi saved the day!
Ryan was so helpful and informative! I highly recommend!
Thank you Ryan! Very helpful, professional and answered all my questions.
New place, AC, and great customer service. Also very affordable. I recommend this place to anyone who needs a storage unit. They have been super great with me and I appreciate what they've done to help me out.
My mom's place recently flooded so she and I frantically drove over to Public Storage in Escondido and let me tell youuuuu.....we were dumbfounded by Ryan's EXCELLENT customer service. Even though we came in with the worst attitude, Ryan was not only extremely patient, but he also catered to my mom by trying to speak Spanish. Sorry about the "trying" part Ryan (haha) you are a true GEM. Thank you so much we are so happy we found a safe and secure place to store her belongings during these difficult times.
Worked with Lavi in the leasing office, he made sure I received the best rate possible for my needs.
The staff at this location are exceptional!! Ryan is always smiling and so helpful. The facility is always clean and well maintained. Kudos to Public Storage of Escondido!!
Ryan is an all star! Made everything so simple and easy to understand. Highly recommend this location because his dedication to his customers!
Lavi was great getting us checked in recently. Very friendly and helpful. Easy peasy. Facility appears secure, was very clean and was kept at a comfortable temperature.
Made an appointment to transfer to a smaller unit. Lavi made it so easy! Chose to stay at this storage facility because it is convenient, clean, climate controlled and safe. Sometimes tricky to get in touch with the property manager.
Lavi was of great help to me in the office. He helped me open my lock
Lavi was amazing always great help with anything I need
We stored our home furniture for the past 2 years and just recently got a call from them asking me to secure my storage unit although I have always kept it locked and needless to say when I went to check my storage unit , I found it vandalized and my boxes were punched and opened ( although my unit was locked) I immediately reported to Escondido police department and whoever vandalized my unit had left bunch of keys in my unit. The next day I asked the storage people how this was possible, they had no idea and I am extremely disappointed, I will move my stuff as soon as possible, they even raised my monthly bill right after 🥲
Lavi was extremely helpful in making sure my friend could have access to my unit since I had to setup online, as I no longer live in California but my items are still there. Answered all of my questions and made me know the process of my items being moved into this storage unit will go smoothly which put me at ease.
Lavi did an excellent job helping me pick the right storage unit for my needs! Thanks Lavr
Do not rent here! They do not prorate so if you move out just a day after the first, they will take the money for the entire month out of your account and say that you signed up for auto pay. I'm just getting out their terrible business practices.
Very nice facility. We had a climate-controlled 10x10 unit for over a year and we were very pleased with the cleanliness, ease of access, and security. The exit procedure was simple and Lavi was helpful in guiding us through it.
The place is pretty nice, and I got a good deal. But then they raised the rent 80% in a year and a half. From $186 to $336
Lavi is extremely helpful! Excellent customer service. Thank you so much for your help. Happy 4th of July.
Lavi was great on my check out
Unit was ready and waiting, facility clean and well lit. Lavi was helpful in locating the unit and providing assistance.
Lavi is the best dude ever, i got stuck in the elevator and he pulled it up by the cord like spiderman probs to this dude!
Lavi is a superhero he saved me from a panick attack he flew around the room so amazing me and it was awesome he grew 2 more sets of arms and gave 8 high fives bros a walking w man's is a homie he a real one fr fr bros just Jesus
Lavi cracked jokes and made it feel like a safe space
Hello my name is shane Castro I was trying to see what I need to do inorder to get take care of my storage unit that was broken into and all my stuff was removed from the unit. And I paid good money to you guys to keep my stuff safe there
Marlene is amazing. She is on top of this property. She really shows that she cares about the property and the people.
My husband and I came by on April 1st and Marlene was wonderful. She answered all our questions, and showed us several units, to make sure we had the best size and location for our needs.
Marlene and Kevin are awesome! Marlene helped me navigate the facility and is very friendly. Kevin helped me decide on a storage space and even went out his way to have a storage space available for my move in date. Both are very knowledgeable. It was my first time renting a storage space and they made it very easy. The facility is very clean. Keep up the good work!!! Great customer service.
I came in inquiring for a storage unit and Marlene greeted me with a beautiful smile and helped me select the perfect unit. She explained everything to me in detail and made me feel very comfortable. She made the process very easy and effortlessly. I would high recommend this location to anyone looking for a unit and ask for Marlene!
Arrived 2 times, the employee is still not there
I won a unit in the auction. In the end, it turned out they resold my unit to another. They threatened to ban me if I didn't remove the bad comment. scammers what to say
Обманывают покупателей, продают то, чего нет на складе.
I arrived, the employee was not there, I waited 2 hours and left
Marlene is the most helpful, friendly, knowledgeable individual I have ever dealt with as far as Storage. She is a wonderful asset. I hope public storage appreciates her. She is always friendly and helpful and keeps the place so clean.
Marlene has always gone above and beyond when I needed something when I had a storage restoration it was going on there was no box is here she went above and beyond and got the boxes immediate for me also. She's always cleaning the place she is always given superlative customer service and is always gone above and beyond .
Ms. Marlene is good,nice. Her store is always clean! I recommend her
Marlene was awesome. Very friendly and customer service was just great!! Facility is very clean and looks very safe. Marlene helped me decide on the size I needed and was just super helpful. She Took me to see a few units. Highly recommend this storage facility.
Marlene was absolutely wonderful. Thank you so much.
I spoke with Marlene and she as terrific. I would recommend this location.
Marlene is so friendly & professional. She made sure my experience was extra great. I tried to reserve online with no luck due to many glitches the site has.
Marlene helped me get my storage paid for and it was very quick and easy! Thanks!
Marlene was the best! Iconic queen who was so funny and made us feel very welcome! Super helpful and very attentive! Thanks!
Marlene is friendly and helpful everything is always clean and tidy when she's there she made a stressful time easy for me. Marlene always has a smile on her face.
Move in was smooth sailing and customer service was amazing. Facility is brand new and sooo nice! Have an inside unit temperature controlled and so perfect for my items. Can't beat the price!
Marlene what is the girl behind the desk, she helped me with everything I needed. She was a great help you're lucky to have her!
Marlen is by far the best ❤️ she put me in a good unit was amazing at all times very friendly ❤️ and was very fast at what she does... She needs a raise ❤️
Amazing customer service thanks to Marlene for helping me out.
Marlene was super helpful, very kind, and answered all my questions! Amazed by her service :)
This place is the best place to grab a storage unit very friendly atmosphere thanks to a girl named Marlene she let me know everything I needed to know about storage
Marlene is the best ever. She is so friendly and helpful and full of knowledge. I love her!!
Marlene was extremely helpful and allowed me to get the perfect storage space for what I needed!
Worse place I ever delt with
Marlene is the reason I chose this storage site. She is amazing! I drove from Baja and arrived 15 minutes before closing time. She was bombarded by me and 2 other customers all at once and made sure we each got 💯 of her attention and that we all left happy and satisfied customers. She stayed an hour more just to make sure we had everything taken care of. Needless to say, she was apologetic for what she believed was slow service. We found out she just had a surgery a few days earlier and yet was still working and giving us 100% amazing service. Lucky to have found this place. Thank you Marlene!
Marlene was very helpful and knowledgeable. Made the transfer process super easy!
I went into the escondido location yesterday on 10/7/22 and the young lady by the name of Janelle was very helpful and patient with all my questions I had about the units and facility. She gave me great and friendly customer service as I am new to the area She gave me ideas on places to visit and check out as I make this my new home!!!
Marlene is an incredible employee and has the best customer service I have ever see when it comes to taking care of a problem. The work industry needs far more people like her great work ethic and bubbly attitude ;) five stars all the way thank you for all your help!
Dude! Marlene is the best !!! She helped me out and showed me the best options ! Thaks girl!
Marlene was the best customer rep 5 stars. Took great care of my needs. Thank you
Marlene is awsome! This girl has patients! I was right behind an elderly man in line. He mentioned he just had a stroke and mentioned it was hard for him to think. You can see he was struggling. She helped guide him through each step process in making a payment. Dk why his son didn't help him and he just stayed in the car🙄 but marlene was the sweetest and helped him every step of the way !
I was able to call and reserve my unit in one day! Marlene, was so helpful and accommodating!
Anthony in Escondido in is amazing!
Very helpful when I went in to get my storage unit..
Great price and great Customer service!!! Super glad to be part of this company.
Marlene is awesome, she helped me out with everything!
Very happy and helpful customer service thank you Marlene for your help
Bill was very helpful in helping me pick out the perfect unit for my storage needs. I found a unit that was both clean and affordable with climate control to protect my things from damage. I would definitely recommend them. There is a reason they have been in business for so long!
I have been very pleased with the service I've received and the cleanliness of this facility. I want to give a positive shout-out to an employee, Khor. I was visiting my storage unit last week when an irrational and aggressive customer was yelling at Khor. I was very impressed with the way Khor handled the customer in a calm, yet direct manner, to try and diffuse the situation. Khor remained composed and went on to assist me. Congratulations on a job well done, Khor!
We had a great experience getting a storage unit. It was easy and Marlene was very nice and helpful through the process.
Marlene was so sweet and kind and patient with my elderly mother. My mom is old school and won't do anything online and Marlene went out of her way to walk my mother through the whole process.
Perfect customer service!
Just raised prices adding $40 per month to already high price. Ridiculous. Automatic doors always breaking down ( due to inconsiderate customers). Elevator makes terrible noises but does run. Expecting some horrible event with elevators since no one has addressed scary noises as elevators move. Frustrating that no phone number available to contact office if problem arises.
Great place! Easy access to my storage unit!
Place is clean, staff is nice. After 6 months they raised space rent $62.00 dollars a month. Horrible, would definitely not recommend. There is plenty of other places to store your things.
Convenient and a good price. Exactly how it should be. The staff was helpful too. I would recommend to anyone looking for storage.
Oliver was amazing getting me through the process of becoming a new resident renter. He was very detailed, patient, accommodating in every way, new his job well and served with great joy and enthusiasm. He exceeded all my expectations. Oliver is a stellar act and deserves much rewards and accolades for a job well done. He is the epitomy of the image and definition of how a customer service representative should be. Brovo! to you Sir. Thanks again for everything. Joe C.
Oliver the manager of the Escondido location did an amazing job at helping me and my husband get unit! Great customer service, knowledgeable, and just an over all great experience!!!! This is the place to go to get a good storage and have great experience while getting it!
Ever have all your hardwork and life memorables stolen…. Yea I never thought I'd be taking this kind of lose but I just had to be a victim 🥺 I pray KARMA gets you first 🙏🏽
I just moved and rented a unit with Public Storage in Escondido, CA. I haven't had experience with the company to comment on satisfaction over time but thus far I am very pleased. It's a relatively new, clean and convenient facility with easy access and good security in what looks like a safe neighborhood. The pricing is better than other similar offerings. The representative onsite, LuLu, provided excellent customer service - she presented useful and relevant information clearly, answered all my questions, was patient with reviewing multiple options, and is very personable. I looked at five other self storage options and came back to this facility. Hopefully the rest of my rental with Public Storage will continue to meet this excellent first impression.
Lulu was so helpful and made it an easy experience.
Dan the property manager goes above and beyond. he recently helped us with an issue. Highly recommend
Thank you to the Manager Scott for helping me get set up with storage in a blink of an eye! Brings me so much peace of mind knowing my belongings are in a secured and clean environment!
Daniel and Scott are awesome actually everyone is, best team ever
Awesome expierence with Daniel, helped me out so much haven't rented a unit in years, he made the process quick and painless and explained everything thank you Daniel
Very pleased and happy with the service and help that Manager Scott has given me. I was worried because of how last minute my requests were to find a unit - but he was thorough, concise, and made my storage experiences easy as it could be. Wouldn't have asked for a better Manager to work with!
Came by & was approached by Scott. He truly went above and beyond. Truly a professional guy. Left me completely satisfied with your facility.
Without a doubt, this is the best storage facility I've come across in Escondido. A gentleman named Scott was able to answer all my questions and make sure all my concerns were accounted for and taken care of. If you need a storage unit, ask for Scott!
very helpful, friendly and courteous staff
SUPER CLEAN STORAGE SPACES! EXCEPTIONAL CUSTOMER SERVICE! Highly recommend this facility. Great location with easy access off of Escondido Blvd. Super secure and safe with multiple security cameras. LOVE the easy access in using the app. Lourdes was extra helpful and took the time to tour available units. She was so courteous and kind. If you are in need of a storage space, this is the place! A++
Maria did an excellent job of helping us get a storage unit. She was very courteous and professional and offered excellent customer service!!
Our check-in process was smooth Daniel was excellent showed us the facility and did a great job. Very happy
Maria was FANTASTIC! She got us set up with 2 units, start to finish, in under 10 min. Fluent in Spanish so she was able to help my mother in law as well. Best prices in town, customer service can't be beat!! Whole facility is super clean as well. Thank you!
Brand New! Public Storage in Escondido! Great location and a very clean building. The manager is very helpful... A++
I was shopping around for storage and come accross PS. Channel was the first person that welcomed me. She directed me to the proper storage unit which would fit my needs. It wasn't too small nor big. It was PERFECT! NO unnecessary sq footage paid for. The facility was nice and clean. I would highly recommend PS.
The staff made the whole process super easy! Very nice and helpful! The facility is clean and organized
My experience with Public Storage today has been a godsend! I was having a terrible time with the online rental process (not Public Storage's fault, I'm just not good with computers), I called and spoke with a lovely person, her name is Chanel, and she completely turned this whole thing around for me! She was so patient on the phone with me, explaining the most basic things about just using the internet in general (I was so embarrassed by the fact I didn't even have my web browser displayed properly).... She even helped me with getting the appropriate unit so everything is ready for moving my son's personal effects from his estate after he recently passed. I've been in the customer service industry for over 35 years, and I've owned two successful businesses. Chanel was so caring and patient, I literally felt moved and at ease. I really hope you appreciate how amazing this young woman is. This girl deserves a raise! I felt like family today, and family is what this woman has lost and desperately needed in her life today. Thank you so much Chanel and to the entire Public Storage family for being professional, respectful, and loving. God bless you!
Great service, efficient and helpful staff.
Good experience across the board! Staff is friendly and helpful and fast