Public Storage proudly provides a range of self storage unit sizes, including our 5x5 units which are great for extra space and seasonal items. If this is your first time renting one of our affordable storage solutions or you're renting a second storage unit to clear out the clutter, discover the important information you need to know about our 5x5 storage units.
Having trouble finding the information you're looking for? Check out our Help Center, or Contact Us, and we'll be happy to answer any further questions.
Friendly Reminder: As with all our spaces, sizes are approximate-please check your Rental Agreement for what can be stored.
5'x5' Storage Units Near Me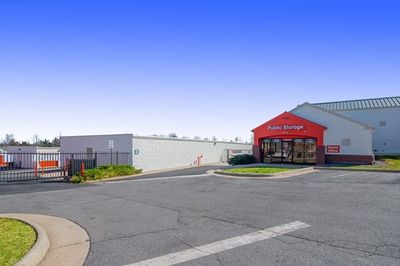 Self Storage Near
21360 Gentry Dr
Sterling 20166-6598
4.817 miles away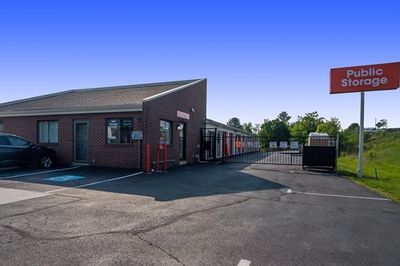 Self Storage Near
11 Lawson Road SE
Leesburg 20175-4460
4.835 miles away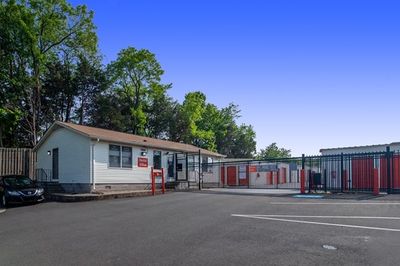 Self Storage Near
1800 South Sterling Blvd
Sterling 20166-9403
5.186 miles away
See Unit Prices Near Me
5x5 Storage Unit Sizes & Types
How big is a 5x5 storage unit?
A 5x5 self storage unit is 5 feet wide and 5 feet long, totaling 25 square feet — comparable to a large closet. Many of our 5x5 storage units have 8-foot ceilings, providing roughly a total of 200 cubic feet of packing space. Check with your local Public Storage facility for exact dimensions on 5x5 units.
I need less than a 5x5 storage unit, what are some alternatives?
5x5 storage units are our smallest standard units. If you're looking for a bargain, our locker units provide value based on varying size, shape and ceiling height. The unique dimensions of the self storage building may provide smaller storage locker options. For example, some smaller locker storage sizes may be available with lower ceilings or in unique shapes, including units with 3x4, 4x5 and 5x4 dimensions.
Look for non-standard sized units labeled "Lockers" when you search for storage units near you.
What is a 5x5 drive-up unit?
A 5x5 drive-up storage unit offers you convenience and the ability to drive up directly to your unit for loading, unloading and easy access. Not only does drive-up access make moving large items easier, drive-up units also normally feature spacious loading areas and large roll-up doors. The temperature in 5x5 drive-up storage units are usually similar to your local weather conditions.
What's the difference between indoor and outdoor 5x5 storage units?
Indoor 5x5 self storage units provide a little extra peace of mind. Your stuff will be shielded from the elements and down a hallway, away from the outdoors. With wide indoor hallways, getting to your belongings is simple too. Indoor units are ideal for long-term storage seekers. Some of our indoor units also come with climate controlled storage options for more comfortable visits.
Do you have pictures of your 5x5 storage units?
Absolutely! However, depending on your self storage facility's location and unit availability, the appearance of your 5x5 self storage unit could differ. Whether the 5x5 storage unit is accessible using an elevator or on the storage building's first floor may also change how your individual unit looks.
5x5 Storage Unit Items
What can you fit in a 5x5 storage unit?
The contents of a large closet or a small room can fit within a 5x5 self storage unit. Think chairs, small desks, small bookcases, suitcases and lamps. 5x5 storage units are also a great option for seasonal storage of holiday decorations, sports equipment and clothing. If you need some added space for the contents of one normal size room, consider our 5x10 self storage units.
Will a motorcycle fit in a 5x5 storage unit?
Unfortunately, no, most motorcycles will not fit in our 5x5 self storage units. Always check with your local self storage facility regarding their storage policies for motor vehicles.
Our 5x10 and 5x15 self storage units provide ample space for storing motorcycles, with enough room to access your bike easily and conveniently. When storing your vehicle with us, it must be in working condition, registered and insured.
For all your vehicle storage needs, many of our storage locations also offer dedicated storage spaces for cars, trucks and RVs.
Can a queen-size bed fit in a 5x5 storage unit?
Normally, queen mattresses are 60 inches wide by around 80 inches long. Based on these dimensions, a queen mattress could potentially fit in one of our 5x5 self storage units.
However, for more storage space and in order to prevent any damage to your queen mattress, we suggest a 5x10 storage unit or 5x10 and 5x15 self storage unit.
How many boxes can fit in a 5x5 storage unit?
Since the size of a 5x5 storage unit is similar to that of a small walk-in closet, approximately 5 to 8 boxes can fit inside, depending on the size of your boxes. Remember that many of our units come with ceilings up to 8 feet tall. Stacking your boxes and belongings can help maximize your available space.
5x5 Storage Unit Prices, Availability & Amenities
What is the average price of a 5x5 storage unit?
Storage facility location, unit availability and selected amenities all affect the average price of a 5x5 self storage unit. For example, an indoors unit featuring climate control might differ in price from an outside unit with drive-up access.
Finding a 5x5 self storage unit online has never been easier. Reserving a unit based on your unique storage needs is simple with our no obligation reservation process. We also offer move-in specials for the first month's rent on many units, helping you save money to make move-in less stressful.
How do I find a cheap 5x5 storage unit near me?
Public Storage has thousands of storage locations nationwide with a variety of units and sizes available. As the leading provider of storage units, we're confident you can find a 5x5 self storage unit near you at a competitive price.
Storage Tips & Advice
From cabinets to containers, find the perfect place for all your stuff.
What is Climate Controlled Storage?
Peace of mind and comfortable access to the things you cherish...
How to Pack for a Move: 3 Ways to Get Started
Packing doesn't have to be stressful. Save time and energy with 3 simple steps.