No matter if you're a first-time renter or a returning customer, Public Storage pledges to provide peace of mind for your belongings. Here we'll help answer any questions you may have about our 5x15 storage units.
Having trouble finding the information you're looking for? Check out our Help Center, or Contact Us, and we'll be happy to answer any further questions.
Friendly Reminder: As with all our spaces, sizes are approximate-please check your Rental Agreement for what can be stored.
5'x15 Storage Units Near Me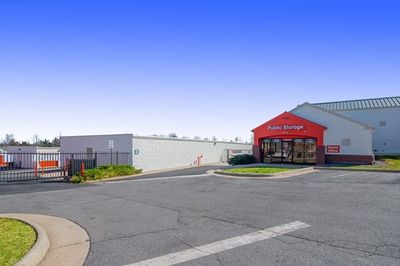 Self Storage Near
21360 Gentry Dr
Sterling 20166-6598
4.817 miles away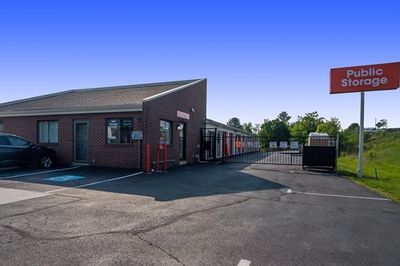 Self Storage Near
11 Lawson Road SE
Leesburg 20175-4460
4.835 miles away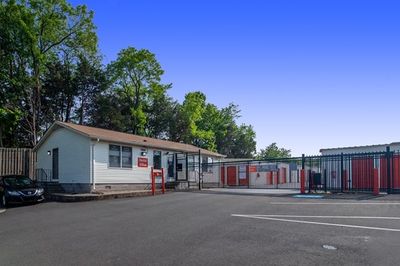 Self Storage Near
1800 South Sterling Blvd
Sterling 20166-9403
5.186 miles away
See Unit Prices Near Me
5x15 Storage Unit Size
How big is a 5x15 storage unit?
The 5x15 self storage units are 5 feet wide and 15 feet long, totaling 75 square feet. This medium-sized storage unit is the size of a large walk-in closet. Many of our facilities offer units with an 8-foot ceiling, equalling up to 600 cubic feet of packing space.
Heights and availability will vary based on location. Find your nearest Public Storage location to check the exact dimensions at their facility.
What can you fit in a 75-square-foot storage unit?
A 75-square-foot storage unit can hold the contents of an entire bedroom with space for a few additional items. If you're moving out of a small apartment, this is a popular self storage unit option to store your belongings.
What does a 5x15 storage unit look like?
Our 5x15 storage units are comparable in size to a large walk-in closet you would find in your home. In this size of storage unit, you usually will have enough space to walk around, stand and browse your stored items.
How do you pack a 5x15 storage unit?
There's a lot you can do to maximize your storage space to get the most out of your 5x15 storage unit. When you're packing the unit, stack boxes on top of each other to take advantage of vertical space. To do this without it being a safety hazard, use heavy boxes as a base, and lightweight boxes on the top.
Since you'll have 75 square feet of room in your storage unit, it's a great idea to also make an aisle. This will give you space to browse all of your items so you can have easy access to your properly labeled boxes, should you only need to pull one or two items out of storage.
5x15 Storage Unit Items
What can I fit in a 5x15 storage unit?
Our 5x15 storage units can hold up to about two rooms of space. If you're moving or completing a home renovation, this is a great option to hold boxes and furniture such as sofas, desks, kitchen tables and chairs, and more.
Furniture
Bedroom furniture
Sofa
Desk
Kitchen table
Appliances
Refrigerator
Washer
Dryer
Entertainment
TVs
Books
Toys
Instruments
Collectibles
Records
Misc.
Small to medium-sized boxes
Gardening supplies
Luggage
Can a queen-size bed fit in a 5x15 storage unit?
Of course! Actually, you will have enough storage space for a king-sized bed, including the box spring and more. If you're looking for additional storage, our 10x10 storage units can hold up to three rooms of space, giving you 100 square feet of storage space.
Is a 5x15 storage unit big enough for temporary furniture storage during a home renovation?
Depending on the size of your remodeling project, a 5x15 storage unit would work well for temporary furniture storage. If you were looking to remodel a smaller space like a kitchen or a bedroom, a 5x15 storage space would suffice.
5x15 Storage Unit Prices
How much does a 5x15 storage unit cost?
The price of your 5x15 storage unit will depend on the location of your facility and its current availability. Public Storage units are available for upgrades as well with features such as climate control, which will be available at a different price point. Find 5x15 storage units near you to get information about competitive prices in your area. Each self storage unit comes with no long-term commitment and a free reservation.
How do I find cheap 5x15 storage units near me?
Public Storage is the world's leading provider of self storage units. Our medium-sized 5x15 storage units are found at most of our facilities. Prices vary by location, but we have thousands of options nationwide for you to find a cheap storage unit near you.
Storage Tips & Advice
From cabinets to containers, find the perfect place for all your stuff.
What is Climate Controlled Storage?
Peace of mind and comfortable access to the things you cherish...
How to Pack for a Move: 3 Ways to Get Started
Packing doesn't have to be stressful. Save time and energy with 3 simple steps.