Your belongings mean a lot more than the material they're made of. Packed within all your stuff are lifelong memories and personal histories. Whether you're looking to store all your furniture during a big move or need to downsize for life's next chapter, our large 10x25 self storage units are affordably priced and conveniently accessible.
Having trouble finding the information you're looking for? Check out our Help Center, or Contact Us, and we'll be happy to answer any further questions.
Friendly Reminder: As with all our spaces, sizes are approximate-please check your Rental Agreement for what can be stored.
10'x25' Storage Units Near Me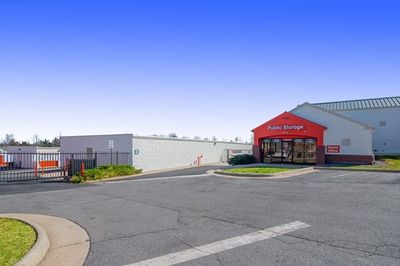 Self Storage Near
21360 Gentry Dr
Sterling 20166-6598
4.817 miles away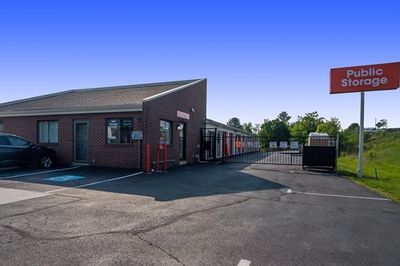 Self Storage Near
11 Lawson Road SE
Leesburg 20175-4460
4.835 miles away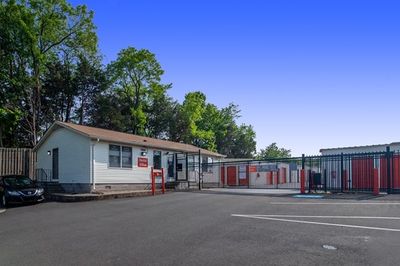 Self Storage Near
1800 South Sterling Blvd
Sterling 20166-9403
5.186 miles away
See Unit Prices Near Me
10x25 Storage Unit Sizes & Types
How big is a 10x25 storage unit?
Public Storage 10x25 storage units provide approximately 250 square feet — and up to 2,000 cubic feet — of storage space. Exact dimensions vary by self storage facility and unit availability, but, in general, our 10x25 self storage units are about 10 feet wide and 25 feet long. When renting a 10x25 self storage unit from your local storage facility, you can usually expect 8-foot ceilings.
If you need specific storage unit dimensions before reserving a unit, reach out to your local property manager, who will be happy to help you find a storage unit whatever your specific needs are!
What does a 10x25 storage unit look like?
Across the nation, our facilities mirror the needs of the communities they serve. For that reason, you can expect the specific appearance of 10x25 units to differ depending on your area and amenities. For example, if you select an outdoor unit or an indoor climate controlled unit, your 10x25 rental may vary in appearance. To get an idea of what a 10x25 unit looks like, most 10x25 units are a little larger than a standard one-car garage.
What is the best size storage unit for furniture?
10x25 self storage units are ideal solutions for oversized furniture or many pieces of standard-size furniture. Because of its size relative to other storage options, many renters fit couches, chairs and futons in 10x25 units along with other miscellaneous items.
But all our units, from large to small, are great for furniture storage. When deciding what unit size to rent, take an inventory of both how much furniture you need to store and the size of that furniture. You can see what types of furniture fit in our other unit sizes.
Climate controlled storage units can also be, depending on your needs, advantageous. During moves or when you need to access your belongings, temperature, whether or hot or cold, can impact comfort and convenience. Considering the type of furniture you may need to store, a climate controlled storage unit merits consideration. Wood furniture and many furniture fabrics do not fare well when exposed to extreme weather conditions.
10x25 Storage Unit Items
What can you fit in a 10x25 storage unit?
Our 10x25 self storage units can fit a variety of items and can potentially store the contents of up to six rooms. Whether you need a long-term storage solution for your patio furniture during the offseason or a unit for your large furniture, appliances and moving boxes, a 10x25 storage unit could be the perfect option for your stuff.
Often, renters moving to a newly purchased home, in the process of building a house or undertaking a major renovation, choose 10x25 storage units. Moreover, 10x25 storage units can also be great when searching for small business inventory or overflow space.
Appliances
Washer
Dryer
Refrigerator
Microwave
Air conditioners
Oven
Freezer
Dishwasher
Electronics
Large TVs
Speakers
Game consoles
Furniture
Sofa or couch
Loveseat
Home office furniture
Patio furniture
Kitchen sets
Rugs
Recliners
Reclining chairs
Entertainment centers
Dressers
King-size mattress
Bed frame
Bookcases
Arm chair
Futon
Vanity
Armoire
Misc.
Large boxes
Treadmill
Box fans
File cabinets
Generators
Golf clubs
Floor lamps
Tools
Canoes
Small tractors
Small trailers
Sports gear
Outdoor decor
How many vehicles can fit in a 10x25 storage unit?
It can be helpful to compare the size of our 10x25 self storage units with the size of most standard, one-car garages. Because of that, fitting most cars and trucks in these units should be possible.
However, we don't recommend parking your car in a 10x25 self storage unit. We have dedicated vehicle storage units — including first-floor, enclosed units — for that exact purpose. Vehicle storage sizes come in 10x20 and larger. So we suggest taking a few moments to measure the exact dimensions of your car or vehicle to find the right vehicle storage unit for your needs.
What size storage unit do I need for a four-bedroom house?
Homes come in all shapes and sizes. Some contemporary houses may feature large, open living spaces. Classic homes may have attics where, over the years, you've accumulated some clutter. Though we recommend measuring dimensions precisely, a good rule of thumb, when in doubt, is to select a larger unit than you believe necessary.
Typically, the contents of a 1,600-square-foot home or apartment should fit in our 10x25 self storage units. It's important to remember that, based on demand, the availability of unit sizes at each Public Storage location differs. In fact, if you believe you may need a unit larger than our 10x25 units, some facilities may provide 10x30 self storage units.
If possible, we recommend calling your local facility ahead of time to check their current unit availability. You can also find a unit near you that'll work for you and your stuff. If your home, apartment, condo or property is 2,000 square feet or larger, you may need an oversized unit or, possibly, multiple units to fit all your belongings comfortably.
How many Public Storage boxes fit in a long storage unit?
With approximately 2,000 cubic feet of storage space, you'll be able to fit a large quantity of boxes in a 10x25 self storage unit. Of course, the amount depends on the size and shape of the boxes and the other items you store. If you were to exclusively store 20-inch medium boxes, you could fit 300 of them inside a 10x25 storage unit!
More than likely, you're going to store a mix of small, medium and large boxes, so the overall number of boxes you can fit will vary. From our House Paks to Quick Paks to expandable box kits and beyond, you can find a Public Storage box for any use at your nearest location.
How can I use a long storage unit for moving?
One of our largest storage options, 10x25 self storage units can help make the difficult process of moving a little easier and a little less stressful. When it comes down to it, buying or leasing a property can be complicated. If you're in the process of buying a home, there may be some time in between the day when the buyers are moving into your home and the closing date on your new home.. 10x25 self storage units are great options for either short-term or long-term real estate gaps.
Conversely, if you're considering downsizing into a more manageable living arrangement, storing your furniture and belongings in a 10x25 storage unit makes perfect sense. Or, when your business is growing and you've yet to find the right option for expansion, 10x25 self storage units make great extra space you need for inventory, paperwork and most other business needs, from construction equipment to office supplies.
10x25 Storage Unit Prices
How do I find a 10x25 storage unit near me?
With thousands of self storage facilities nationwide, reserving and renting 10x25 self storage units has never been easier than it is today. Our online system keeps accurate records of unit availability and price information, all accessible with a few simple clicks or swipes. You can find cheap storage units near you, fit to your needs and complete the entire rental process from your phone or computer.
Storage Tips & Advice
From cabinets to containers, find the perfect place for all your stuff.
What is Climate Controlled Storage?
Peace of mind and comfortable access to the things you cherish...
How to Pack for a Move: 3 Ways to Get Started
Packing doesn't have to be stressful. Save time and energy with 3 simple steps.