Public Storage is the leading provider in 10x20 storage units. With thousands of locations nationwide, we offer a variety of units and sizes for you to choose from. Our 10x20 large self storage units are great for storing your belongings temporarily or for long periods of time.
Having trouble finding the information you're looking for? Check out our Help Center, or Contact Us, and we'll be happy to answer any further questions.
Friendly Reminder: As with all our spaces, sizes are approximate-please check your Rental Agreement for what can be stored.
10'x20' Storage Units Near Me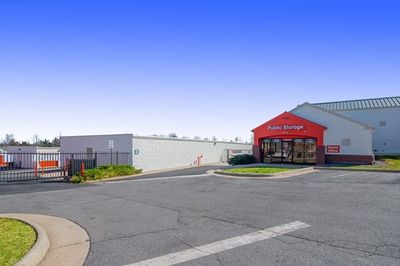 Self Storage Near
21360 Gentry Dr
Sterling 20166-6598
4.817 miles away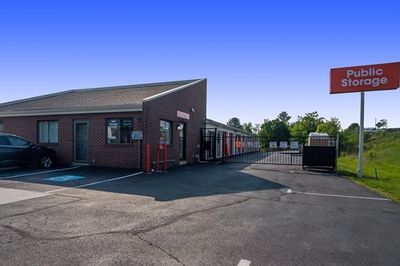 Self Storage Near
11 Lawson Road SE
Leesburg 20175-4460
4.835 miles away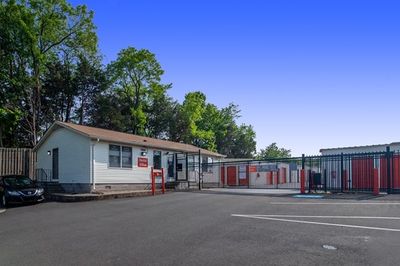 Self Storage Near
1800 South Sterling Blvd
Sterling 20166-9403
5.186 miles away
See Unit Prices Near Me
10x20 Storage Unit Sizes & Types
How big is a 10x20 storage unit?
Our 10x20 storage units are 10 feet wide and 20 feet long, equaling a total of 200 square feet of storage space. The ceiling height of our 10x20 units can vary by location, but many of our units have an 8-foot ceiling, providing up to 1,600 cubic feet of storage space. For specific storage unit dimensions, talk to the property manager at your nearest Public Storage facility.
What does a 10x20 storage unit look like?
Each storage unit differs in appearance based on your local storage facility. To give you an idea of size, a 10x20 storage unit is about the size of a standard one-car garage.
The appearance of your 10x20 storage unit will also depend on the amenities you choose and the unique dimensions of the storage building. We offer a variety of indoor, outdoor and climate controlled units, as well as drive-up units that all look a little different.
Do you have 10x20 climate controlled storage units?
Unit offerings at your local Public Storage facility can differ based on the community, and availability changes according to demand. We do have local storage buildings in thousands of communities across the country, so you'll never be too far from a 10x20 climate controlled storage unit. Our climate controlled storage units help to take the edge off the weather, providing a little added comfort for your visits.
10x20 Storage Unit Items
What can you fit in a 10x20 storage unit?
A 10x20 storage unit is great for storing contents of a multi-bedroom home, about up to five rooms of space. Larger items like living room furniture, patio furniture, full-sized appliances and more fit inside these units. 10x20 storage units also work well for storing large quantities of boxes or outdoor equipment.
Appliances
Washing machine
Dryer
Refrigerator
Microwaves
Air conditioners
Furniture
King-size mattress
Couches/Sofas
Dining room tables
Coffee tables
Lounge chairs
Dressers
Bed frames
Patio furniture
Vehicles & Equipment
Canoes
Jet skis
Motorcycles
Sports gear
Lawn mowers
Small tractors
Small trailers
Can a car fit in a 10x20 storage unit?
A 10x20 storage unit is suitable for most cars and trucks. But we wouldn't recommend parking your car in a typical 10x20 self storage unit. Instead, we have dedicated 10x20 vehicle storage units, including enclosed, first-floor units as well as covered and uncovered parking options. A 10x20 vehicle storage unit provides enough space for common vehicles and is specifically designed for both short-term and long-term car storage.
Before renting a storage unit, check with your local storage facility regarding motor vehicle storage policies. Whether you're searching for a spot for your weekends-only classic roadster or need space for the family RV, we also offer dedicated vehicle storage options for almost anything with wheels.
Is this the right storage unit size for a three-bedroom house?
Our 10x20 large storage units are great for multi-room homes, so this sized unit would work well for storing the contents of a three-bedroom home. These units are great if you're in the process of moving, remodeling or building a new home.
How do you pack a 10x20 storage unit?
Get the most out of your 10x20 storage unit by taking the time to pack properly. Ensuring that your belongings are thoughtfully packed for storage, allows you to take advantage of every square foot possible.
When you begin packing, start by cleaning each item. This will help to maintain the condition of your belongings over time. Before your move, box everything you can while labeling boxes. Selecting the right size box will also ensure that you get the most for your space. For your convenience, we offer small, medium and large moving boxes for purchase at your local facility.
When it comes time to start packing your stuff to move into your 10x20 self storage unit, these tips can be helpful.
10x20 Storage Unit Prices
How much is a 10x20 storage unit?
Depending on what features and amenities you choose for your 10x20 self storage unit, the prices will vary. Our self storage units are competitively-priced and feature many options from you to choose from, including drive-up units, first-floor units, indoor units, climate controlled units and more. Prices are also calculated according to your local storage facility's availability at the time.
How do I find cheap 10x20 storage units near me?
Public Storage has been trusted since 1972 and has grown to become the largest owner-operator of self storage facilities in the world. We offer thousands of locations and storage units to renters across the U.S. and Europe.
It has never been easier to find a cheap storage unit near you. Rent a storage unit online to get the best price possible — up to 30% off monthly rent.
Storage Tips & Advice
From cabinets to containers, find the perfect place for all your stuff.
What is Climate Controlled Storage?
Peace of mind and comfortable access to the things you cherish...
How to Pack for a Move: 3 Ways to Get Started
Packing doesn't have to be stressful. Save time and energy with 3 simple steps.