10x10 self storage units are popular storage solutions, providing space for large appliances, furniture and multiple boxes. For all the answers to the most commonly asked questions renters have about 10x10 storage units, keep reading.
Having trouble finding the information you're looking for? Check out our Help Center, or Contact Us, and we'll be happy to answer any further questions.
Friendly Reminder: As with all our spaces, sizes are approximate-please check your Rental Agreement for what can be stored.
10'x10' Storage Units Near Me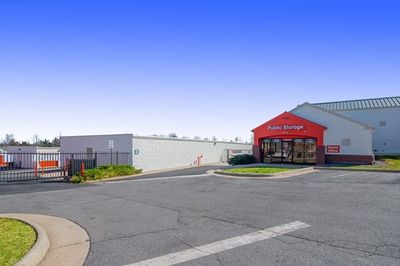 Self Storage Near
21360 Gentry Dr
Sterling 20166-6598
4.817 miles away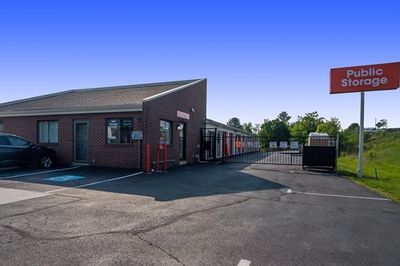 Self Storage Near
11 Lawson Road SE
Leesburg 20175-4460
4.835 miles away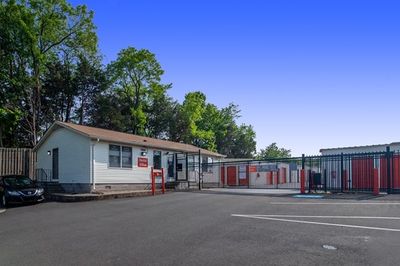 Self Storage Near
1800 South Sterling Blvd
Sterling 20166-9403
5.186 miles away
See Unit Prices Near Me
10x10 Storage Unit Sizes & Types
How big is a 10x10 storage unit?
A 10x10 self storage unit is 10 feet wide and 10 feet long, totaling 100 square feet. Most of our 10x10 storage units have 8-foot ceilings, giving renters 800 cubic feet of packing space. But every facility varies, so it's best to check the ceiling height at the Public Storage nearest you and measure to be sure.
When visualizing the size of a 10x10 storage unit, it can be helpful to picture an average small bedroom or half of a one-car garage.
Is this a big enough storage unit for a two-bedroom apartment?
Most of our 10x10 self storage units can store the contents of an entire living area or two bedrooms, boxes and all. In total, 10x10 storage units can hold the items from up to three rooms, including mattress sets and appliances. For a better fit, it helps to stack these items.
10x10 storage units are excellent for two-bedroom apartments around 800 square feet. If your home or apartment is larger than 800 square feet, we recommend exploring our 10x15 or 10x10 self storage units.
What does a 10x10 storage unit look like?
10x10 self storage units are about the size of a large shed or half the size of a one-stall garage. This is ideal for storing items from one family room or a two-bedroom apartment. 10x10 storage units offer convenient storage during a home renovation project or for a student moving apartments.
Keep in mind that, depending on your location and selected storage amenities, your 10x10 unit may look slightly different.
10x10 Storage Unit Items
What can you fit in a 10x10 storage unit?
10x10 self storage units can hold the contents of up to three rooms total. A 10x10 unit is a good size for the stuff found in two bedrooms, an entire family room or a modest one- or two-bedroom apartment. A few large appliances and pieces of large furniture can easily be stored in a 10x10 storage unit as well as mattress sets, desks, couches, dining room sets and multiple boxes.
For small businesses with excess inventory, a 10x10 storage unit has ample space for boxes, documents, records and inventory rolling carts.
Bedroom
Two queen-size mattresses
One king-size mattress
Dressers
Lamps
Desks
Shelves
Night stands
Living Room
TVs
Couches
Side tables
Rugs
Large pianos
End tables
Coffee tables
Bookcases
Cabinets
Entertainment centers
Recliners
Mid-size or large boxes
Kitchen
Tables
Chairs
Refrigerators
Microwaves
Coffee makers
High chairs
Toasters
Toaster ovens
Dishware
Business & Office
Filing cabinets
Excess stock
Construction equipment
Sales materials
Paper documents
Marketing samples
Retail inventory
Signs, banners and brochures
Garage & Outdoor
Jet skis
Motorcycles
Canoes
Holiday decorations
Sports gear
Tailgating gear
Small trailers
Patio furniture
Can a car fit in a 10x10 storage unit?
No, we don't recommend you try parking your car in a 10x10 self storage unit. Even small hatchbacks and compact cars are too big to fit. We have larger, dedicated car storage units and parking spaces if you need one. A 10x20 vehicle storage unit provides enough space for most cars and trucks.
Before renting a storage unit, check with your local storage facility regarding motor vehicle storage policies. Whether you're searching for a spot for your weekends-only classic roadster or need space for the family RV, we also offer dedicated vehicle storage options for almost anything with wheels.
How many boxes fit in a 10x10 storage unit?
Calculating how many boxes a 10x10 self storage unit can hold, isn't always easy. If you chose to store only medium-sized boxes with dimensions of about 20 inches by 20 inches, you could store approximately 144 boxes in a 10x10 unit! But 100 boxes is more realistic, giving you room at the top, to close door and to create an aisle to access boxes all the way to the back of your space.
Most renters store a combination of items like sofas, desks, chairs and shelves. What other belongings you choose to store in your 10x10 unit will impact the total number of boxes you'll be able to fit.
How do you pack a 10x10 storage unit?
Packing properly can help you maximize the available space of a 10x10 storage unit, fitting the items from about three full bedrooms. Keep in mind that Public Storage packing recommendations are guidelines, not rules. If you have oversized furniture or large boxes, the number of items you can pack in your 10x10 storage unit may differ from fellow renters. Follow these steps for guidance during the packing process:
Create and maintain a list of all your items and boxes. Label everything appropriately. Organization is important.
Select a few standard box sizes. This makes it easier to stack boxes strategically.
Box everything you can. Loose items aren't ideal.
Shelving can maximize a storage area, allowing you to stack things vertically.
Covers for your mattress and furniture prevent scuffs or scratches and can help fend off unwanted dust bunnies.
What size moving truck should I get for a 10x10 storage unit?
Whether you've rented a 10x10 storage unit for extra garage space or so you can easily move to your new apartment, these units are popular for good reason. While the shape, size and number of items you intend on storing impacts the exact size of the moving vehicle required, a 15-foot moving truck is a good size to consider.
Keep in mind that packing a moving truck and storing your possessions in a 10x10 storage unit involve different storage requirements. When packing a truck, you don't necessarily need space to move around. In a 10x10 storage unit, you'll likely want extra space for accessibility. Before renting a truck or a self storage unit, it's always a good idea to plot out and then measure the number of items you intend on storing.
10x10 Storage Unit Prices
How much does a 10x10 storage unit cost?
The cost of a 10x10 self storage unit depends on a number of factors. Your local storage facility's location, unit availability and selected unit features and amenities all impact the overall price. When you reserve your unit online, you'll always be able to shop and compare units for the best overall price.
How do I find cheap 10x10 storage units near me?
Since we opened our first storage facility in 1972, Public Storage has grown to become the largest operator of self-storage facilities in the world. With over 170 million net rentable square feet of real estate, finding a 10x10 self storage unit near you at a competitive price has never been easier. You can always find the best deals online, which can save you money on your rent.
Storage Tips & Advice
From cabinets to containers, find the perfect place for all your stuff.
What is Climate Controlled Storage?
Peace of mind and comfortable access to the things you cherish...
How to Pack for a Move: 3 Ways to Get Started
Packing doesn't have to be stressful. Save time and energy with 3 simple steps.